The ball is round. The place is Philly.
Post Tagged with: "Philadelphia Union Pre-Season"
Daily news roundups
Also: Medunjanin call-up, NJ Copa player press, Asbury Park crypto currency, UPSL adding team, LA Galaxy signings, Giles Barnes off to Mexico, Dwyer pulls hammy, JP Dellacamera is a master moderator, Liverpool controversy.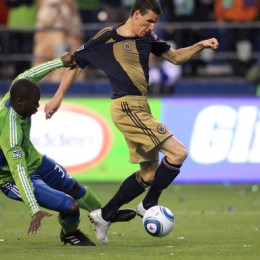 Featured / Union
The PSP reviews the team's pre-season and takes a look at what the Seattle Sounders have been doing in their pre-season, in advance of Thursday's opening match. We also gather together the recent bumper crop of interviews with Union players and staff.