The ball is round. The place is Philly.
Union match reports
Those that stayed up late were rewarded with an instant classic in Southern California.
Commentary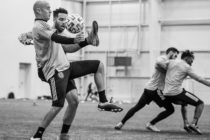 Tim Jones speculates about three ways MLS and its players could cope with an acutely concentrated schedule and maintain health and effectiveness among those players.
Photo essays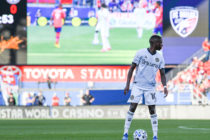 PSP's Marjorie Elzey shares her view of the grit, passion, determination, and the highs and lows of the Union's 2-0 defeat this weekend.
Philadelphia Soccer History
A look at soccer in Philadelphia during the 1918 Spanish Flu epidemic.
Recent Posts