Photo courtesy of the Philadelphia Union
Christmas is right around the corner, and anything you order today is NOT making it to you by Friday. Hannukah is well over, and as time travel remains a problem unsolved by humanity, anything you order today is NOT making it to you by last week.
Nevertheless, here is Philly Soccer Page's annual second-hand gift-buying guide… the belated edition.
HOOP there it is
Doop hoops? An OK kit, all things considered. Sans Bimbo logo? Very interesting.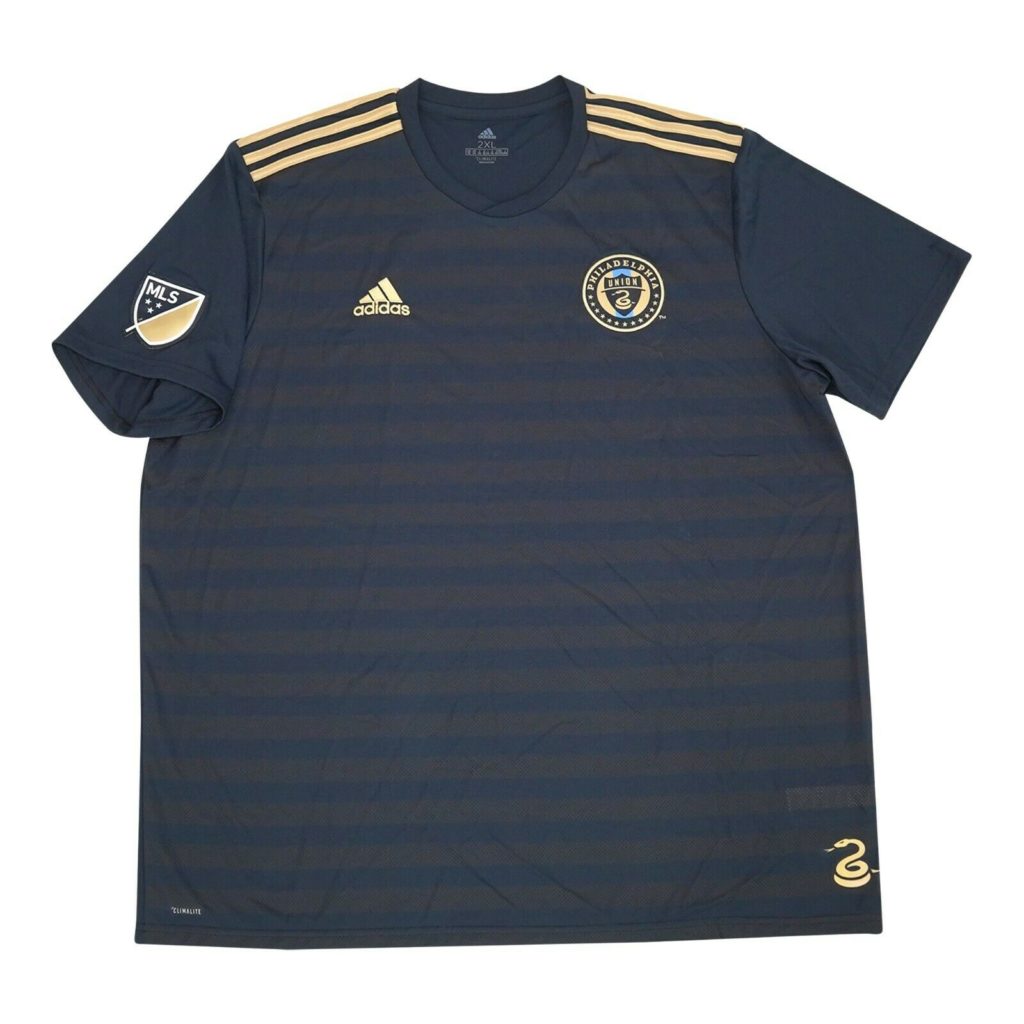 No bimbo here…
Speaking of no logo, this rarely worn Union kit from 2012 can be yours without too much bread… and no bread at all! (Get it, because it doesn't say Bimbo on it?)
From the land of Artesia
There's a story behind this kit, which will be revealed in about 2 months. Either way, you can have the jersey first and be patient as to why.
It's all about the Simpsons, baby
Christmas isn't about how much money you spend on your gift, except when it is. Here's a great chance to pay twenty times as much as you should for something.
This is strange
…but kind of awesome.
This is even stranger
…but super awesome. Also, this item has been around for at least a year. Someone make this guy an offer already!
Last, but not least
This is a one-off Union warm up kit from their infamous 2018 U.S. Open Cup run. It's rare, cool, extra large, and not nearly as misery-inducing anymore since the Union have a trophy now… right?