Since its inception, The Philly Soccer Page has had your back for local, unbiased soccer coverage. Interestingly, the site has also been a reliable source for soccer-related gift ideas around the holidays.
The tradition started in 2010 (believe it or not), continued in 2013 and last year, and takes another step in 2018.
Without further ado, let's get to the gifts!
The good gifts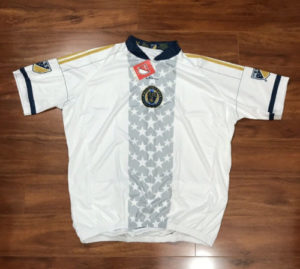 Stars and stripes and bikes
If you're on two wheels and on your way to Chester, Pa., perhaps this gift is right for you. The team's most boring kit of all time, fashioned into a bicyclist's jersey. Why not? Stars and stripes forever!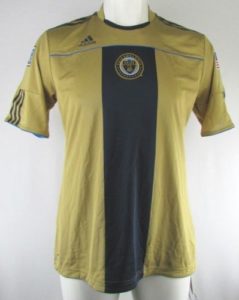 Skin-tone classic
One PSP writer allegedly nearly traded a complete stranger, impeccably dressed in this "white whale" kit, $20 and lunch for the shirt off his back. He didn't do it, but if he had it would have reasonably represented the lengths that many soccer fans will go to get their favorite all-time kit. If bartering isn't your holiday style, this shirt can still be yours right now.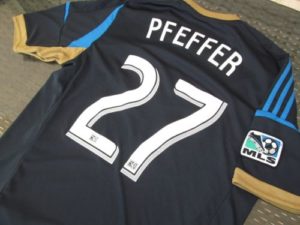 The original homegrown
Austin Trusty and Mark McKenzie may be stealing the headlines in 2018 when it comes to Union youth development, but for the sake of the holidays knowing one's history is key. Thus, if you want to rep the Union's OG in Homegrown talent, Zac Pfeffer, you can find his kit here.
The random gifts
The Union's best looking male fan is Hugh Jackman.
Hugh Jackman wearing a Union jersey at the Philadelphia Orchestra. Photo Credit to @JasonRothman for the catch pic.twitter.com/tE2Wud2t

— PhilaUnion (@PhilaUnion) January 27, 2013
I'm sure other good looking men have made their way to Chester, Pa., but none of them are the Wolverine.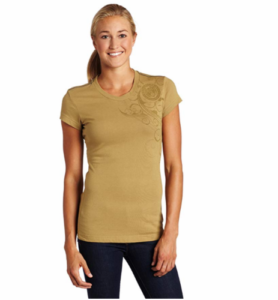 The best of the best
Without any other entries into this superficial competition at press time, this author instead would like to submit a generic eBay model as Jackman's superhero counterpart. Her shirt is for sale but not her allegiances: she's "part of the Union, til the day [she] dies."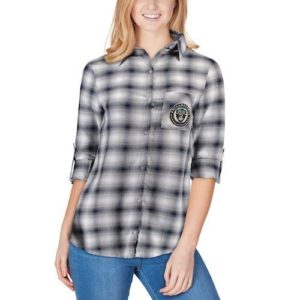 Go outside
This Union-branded flannel shirt is good for a lot of things, including: chopping wood, watching soccer, probably drinking bourbon, definitely finding the color of a person's eyes overrated. Best guess for this photo-cropped human? Green.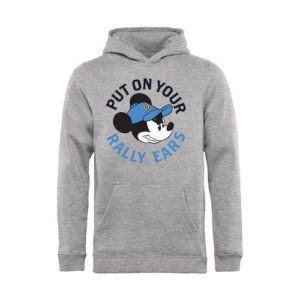 A magical kingdom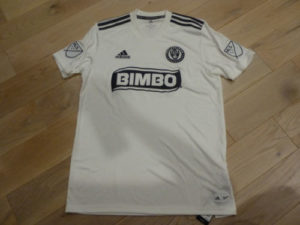 When one describes a soccer shirt that is all white…
…one says that it has "clean lines." Now, this is a shirt made from recycled material (a great idea) that the Union worn once. The design is a minimalist, Scandanavian masterpiece (or, just another white MLS kit, if snark is your cup of tea).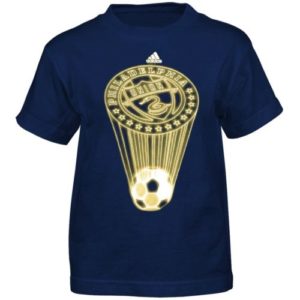 The bat signal
It's difficult to tell exactly what this shirt means. Is the soccer ball calling for help from the Union? Is the ball a clever piece of installation art that, when light is shone through from a particular angle, displays the Union logo on the other side? Don't think too hard in trying to figure it out because either way, it's yours here.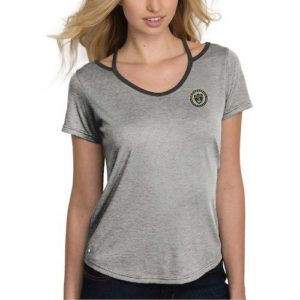 Shoulder breeze
Another entry into the "Great shirt, no eye balls" category of this post. (Guess here: blue.) Perfect for the ladies in your life who like soft tees and have trapezium muscles worth showing off.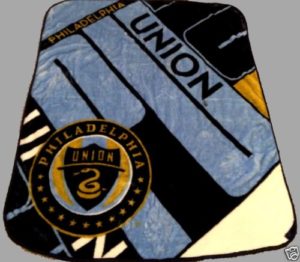 P.U.?
This is a big blanket that says "PU" on it. Insert your own historical Union joke here…
Union Hulk
Union Hulk may have had the best 24 hours of Union soccer Twitter ever when the Mario Balotelli rumors began to swirl. Now that Mario is definitely not coming stateside, the next best thing might be this shirt. As for Hulky himself, we see you, buddy, and frankly feel you on this one…
#MLSCupPlayoffs STILL GOING? THIS WAS WHEN THE 2018 MLS PLAYOFFS FIRST STARTED pic.twitter.com/9eyQzz2Nkz

— UNION HULK (@HulkUnionSmash) November 25, 2018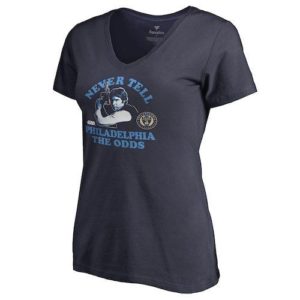 The odds
No one has to tell you the odds. They're clearly published on the internet. This is a good resource.
The best of the best
A giant woven tapestry
Listen, if your mee-maw doesn't need any new hanging tapestries for her basement then this might be for you. In all honesty, though, this is just dope. Buy it before someone else reading this article does first.
Join or wear this hat
Again, nothing to say here other than this is among the best pieces of merchandise ever to come out of the Union's merchandise department. And frankly, they've given Union supporters some gems over the years.
2011 signed jersey
The best team in Union history might be the 2011 side. Danny Califf, Sebastien Le Toux, Faryd Mondragon, and more… Framed and signed for your Union ManCave/SheShed.