'Tis the season, Union fans, for thanks, joy, and a bundle of toys.
To help you shop for that special someone, we scoured Ebay to find the best the auction site has to offer. Happy bidding!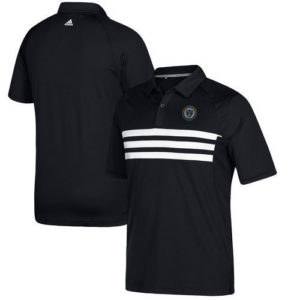 For all those Union fans who, before Philadelphia had a team, picked the closest MLS city and feigned interest for a decade and a half, this D.C. United original kit slash Union badge Frankenstein can be yours for only $69.99.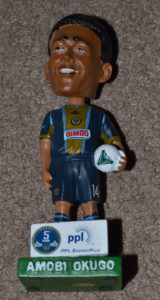 In a long list of midfielders who served developmentally regressive time as a Union centerback, Amobi Okugo is among the best. Without him nodding at you while you're at your desk all day, are you really working? $49.95 is the going price for that kind of constant positive reinforcement.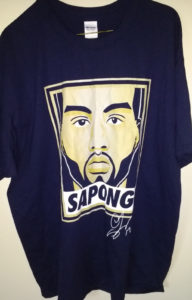 American artist, Shepard Fairey, is most well-known for his Andre the Giant "OBEY" creation. Though this piece isn't his, it's perfect for the loved one obsessed with both graphic art and the Philadelphia Union. C.J. Sapong (that doesn't look anything like C.J. Sapong) takes the place of Andre, and this printed t-shirt can be yours for only $6.99.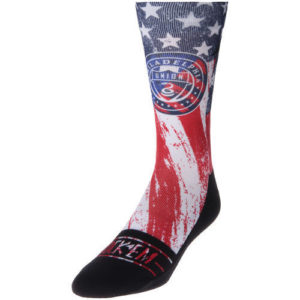 In 2015, D.C. United unveiled a jersey that looked like Uncle Eddie in a dickey, but covered in blood. These socks build on that idea, but for your Union-loving ankles. For the everyday low price of $17.99, this modern look can be yours.
Chris Pontius had one great season for the Boys and Blue and another forgettable one. Either way, he's gone after his short stint. The California winger can live in your home forever, though, in block form. Yours for the unquestionably square price of $12.95.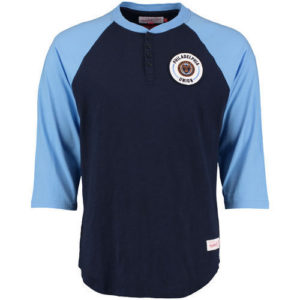 Three quarters of a sleeve is just right for the Union fan who has also been "a Man City fan my whole life." Whether or not that fan remembers Tony Book isn't worth the argument at your holiday dinner table. What is worth it is this $49.99 Mitchell & Ness henley.
United States Code, Title 4, Chapter 1, Sub-chapter 8 is relatively ambiguous about whether or not this is a respectful use of the American flag. Because Benjamin Franklin, might he have been a soccer fan, would clearly have been a Union fan, we'll let it stand. In this case, club and country patriotism will set you back a Federal Reserve-backed $29.99.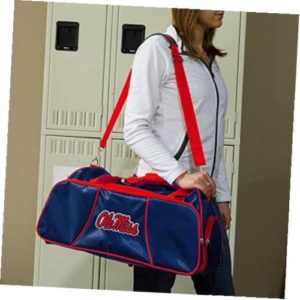 Are the Union the Old Miss of MLS? Are the Rebels the Philadelphia Union of the Southeastern Conference? The Dixieland American football team is currently 6th in a seven team SEC West, so the quality of the analogy is reasonable. Either way, Ebay seems to think one is the other, and this "mls philadelphia union – sandlot duffel by" is a cool and random steal at only $62.54.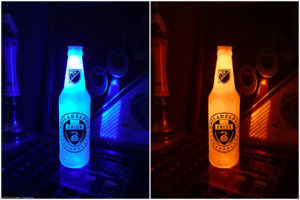 Nothing says the holidays like strings of beautiful lights. Just take a walk in Rittenhouse Square after tonight and you'll feel the twinkling warmth of the season wash all over you. When you don't have lights, a glowing beer bottle should do the trick instead. For $20.99, you can make sure everyone's holiday is merry and bright.
Happy Holidays, Union fans.