Photo: Paul Rudderow

Philadelphia Union
Danny Califf
It began with a post on Union supporters group El Bandito's Battalion's Facebook page on Saturday afternoon that read, "Rumor is califf traded?!?! Inside source. If this is true, mutiny mode."
At 7:18am on Monday morning, a tweet from French Canadian soccer news outlet SoccerPlus said a press conference announcing his trade to Chivas USA trade will happen at 1pm.
So, what is happening to Danny Califf, who along with Jack McInerney, Danny Mwanga, Amobi Okugo (SuperDraft), Roger Torres (loan) and Sheanon Williams (late season signing from Harrisburg), is the last of the Union originals?
Before you answer, consider this from Delco Times reporter Chris Vito's Union Tally blog: "The latest word on the Web has Califf heading West, with Jack McInerney, for Chivas USA's Juan Pablo Angel."
Peter Nowak acknowledged in Sunday's post-game press conference that the Union have received a trade offer for Califf—"This [offer] is from Major League Soccer. It's not Vancouver"—but would not name the club.
Nowak also said, "Danny Califf's status is that we did receive the offer for him late in this week. We informed the player right after this happened. I did talk to Danny about this. I expressed that we did not look to make this happen."
Nowak and sporting director Diego Gutiérrez both stressed that nothing has been finalized, with Gutiérrez going so far as to say, "Whether he's here tomorrow or not—my guess is he will be."
Kerith Gabriel reports that "according to Union manager Peter Nowak," the Union received two offers for Califf from Chivas USA. The club rejected the first offer and is considering the second offer.
Nick Sakiewicz tells Marc Narducci, "There is no deal. That doesn't mean they can't put something on the table that is a real deal."
When asked about the reports by ESPN LA, Chivas coach Robin Fraser said he was "shocked to hear" Nowak's comments. He continued, "We listen to inquiries every day, we make inquiries every day. It's part of the job. It happens all the time…Not a day goes by when we don't inquiries or make inquiries." As far as the accuracy of Nowaks' comments, Fraser said: "Let's just say we've made enquiries…It's all speculation at this point."
To varying degrees, the subtext of the reports in mainstream outlets—The Daily News, The Inquirer, The Delco Times, CSN Philly—seems to be that this is a deal that is only an announcement away from being finalized.
Marc Narducci says in what may be the most insightful observation he's ever made as the Union beat reporter for the Inquirer,
"Either way, the Union keeps talking about how difficult it has been for the newcomers to make adjustments this year and then they keep on looking at bringing in new players.
"Eventually, the team that Nowak wants will be out there."
Recalling the losses of Sebastien Le Toux and Faryd Mondragon in the space of 48 hours during the preseason, Chris Vito understates, "Another such transaction of a fan favorite might not sit well with the club's supporters."
This has already appeared on the web: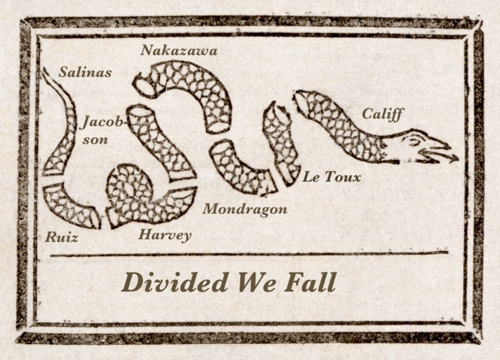 The loss to New York
So, did Freddy dive? "I was bracing myself to get hit," Adu said after the game. "(New York's Dax McCarty) stuck his foot out but didn't get me. I didn't stay down and complain for a call. I was trying to get back up and play. (Gonzalez) blew the whistle and everything happened so fast. He just decided, 'He tried to bait me.' In my opinion, if a player's already gotten a yellow card and something like that happens, I didn't even get a warning."
Adu explained further, "It wasn't a foul or anything. But in that instant, I'm not just trying to bait the ref into calling it. I've already got a yellow card. I'm not gonna go out there and be stupid and try and dive. I was just bracing myself to get hit. He stuck his foot out, but he didn't get me."
Said Red Bulls manager Hans Backe, "100-percent, definitely a dive."
Backe added, "Lucky break with Adu being sent off. I think it would better if he had stayed on the pitch. I think it's terrible to play 11 vs. 10."
"I don't know what to think anymore,' said Nowak of the ref's call. "I'll let the professionals assess the referee decisions."
Goal.com says in his 43 minutes on the field, "Freddy Adu captured the essence of his compelling and frustrating club career."
ProSoccer Talk's Steve Davis praises the referee's decision as "a very gutsy call."
Did the red card matter in the end? "It didn't really make a difference for us," Keon Daniel said. "The guys know they have to come out and step it up a bit. We did that and we got chances. We just didn't finish them. That's the way football goes sometimes. We hit the target but we didn't get the result we wanted."
One thing that made a difference was the new formation. "(Having two strikers) makes life easier, not just for me, but for everyone else attacking," said Danny Mwanga. "I was trying to be in the center of the pitch and trying to occupy the two center backs. That gives Lio and Freddy the free space to go one on one, and they had shots on goal. Whenever you have more offensive players on the field it helps you create more chances. We can attack—we can definitely create chances." Now for the finishing…
Nowak said of the Union's effort in the loss, "Too many positives to mention. The team is progressing and today was a full 90 minutes where everybody played great. I'm proud of their effort. It's always disappointing to lose the game in this fashion."
Sheanon Williams said, "You've got to get it going. We've already put ourselves behind and we're kind of chasing the pack but we haven't even gotten into the thick of our (Eastern Conference) season. We're not far behind. A couple games with results and we're right back in it. We just have to take advantage of chances and keep it going. I thought we were the better team today. It just didn't finish that way. I think we're going to be OK. We have to keep working at it and keep fighting."
Match reports and recaps from Philly Soccer Page, The Philadelphia Inquirer, CSN Philly, Times Herald, SBI, ESPN, AP, Goal.com, ProSoccerTalk, the Guardian,  90soccer, SBNation, MLS Talk.
The Union reserves gave away a two-goal lead to draw 2-2 with the New York reserves. Jack McInerney and Antoine Hoppenot scored for the Union with local lad Corey Hertzog getting a goal for New York.
Taxes & protest

The city of Chester is considering a 10 percent tax on all tickets and 20 percent tax on parking at PPL. "These taxes would effectively put us out of business over time," said Nick Sakiewicz. "We gross about $20 million a year and these taxes would amount to about $2 million on top of what we pay right now…We were very shocked to hear about them and very much caught off guard. We found out about it through the rumor mill."
Sakiewicz said the new taxes, which have not gone beyond the planning stage, have already put a hold on plans to expand PPL Park. "It's a $10 million project and I can tell you it's on hold right now. I think the broader message, not just for us but all businesses and developers is, 'If you come to Chester and build, the rules can change and we may tax you after your successful.'"
A small protest was held at PPL Park after Sunday's match forced the re-scheduling of Chester's annual Mother's Day parade, described in this report as "a sacred event in Chester."
Local
After a goal from Paul Wyatt in the first 45 seconds of play, Reading United conceded in the 83rd minute to finish their home opener at New Jersey Rangers 1–1. They face the USASA's New York Greek American Atlas at Fleetwood High School's Ray Buss Field on Tuesday night in US Open Cup play.
Harrisburg City Islanders came from behind twice and battled to a 2–2 draw on the road at Richmond Kickers. Former Union forward Chris Argosor scored the Kickers second goal. The City Islanders host Pittsburgh Riverhounds on Wednesday night at Skyline Sports Complex.
The Patriot-News looks at Jason Pelletier's importance as a leader on the City Islanders.
MLS
In the Eastern Conference, New York's win 3-2 over the ninth place Union moves them into first place. Kansas City falls to second after their 2-1 loss on the road to fourth place Chicago. Third place DC lost 1-0 to seventh place Houston as the Dynamo opened their new stadium. Fifth place New England trounced Vancouver 4-1 with the help of a brace from Lee Nguyen, released by Vancouver earlier this year. Sixth place Montreal drew 1-1 with LA while drawing nearly 61,000 to the game. Eighth place Columbus defeated ten-man Dallas 2-1. Last place Toronto had the weekend off.
Women's Soccer
The USL has shed more light on its W-PRO league, which looks to launch in 2013. USL President Tim Holt says, "W-PRO is being developed to offer an economically viable and sustainable model for professional women's soccer in the United States and Canada…Distinguished by a business plan focused on team services, creative marketing, financial discipline and player development, W-PRO will establish an exciting, stable league platform for team owners, players, fans and sponsors. A formal announcement and additional details about W-PRO will occur in the coming months." You can check out a teaser clip for the new league here.
In WPSL Elite League play, New York Fury defeated New England Mutiny 5–1 on the road on Saturday night, Merritt Mattias scoring a hat trick and an assist. More on the match here and here.
Western New York Flash defeated FC Indiana 4–1, Spanish international Adriana Santamaria Martin scoring a hat trick.
US
The US U-17 WNT defeated Canada 1–0 in the finals of the CONCACAF u-17 World Cup qualifiers. Post game quotes here.
Elsewhere
Qatari club Al-Saad have announced the signing of Raul.
Man City broke the curse in rather a dramatic kind of way.