Photo: Daniel Gajdamowicz
Shane Kelly seemed to know everyone.
He had contacts everywhere in the Philadelphia soccer scene. He knew the people who ran those fields in the northeast just as he knew the guys in the southwest. Shane had a foot in so many sports teams and leagues in Philadelphia that I sometimes wondered how he had enough feet left to play soccer in the Casa Soccer League, where he was commissioner of the league's top division. If you needed something done, he knew who to go to. He was like a walking, talking Rolodex of names, and every one of them seemed to like him.
The fact that Shane is dead today seems so utterly wrong.
We've been quiet here on the Philly Soccer Page about Shane since he was killed on Nov. 13 in Fishtown. Some guys were still absorbing it. Some didn't want to think about it. Some just didn't know.
The reality is it's much easier to write about a murder when the victim wasn't a friend.
A key figure in the Philly soccer scene
I met Shane in early 2010 when his soccer team, AOH 61, joined Casa, the biggest adult amateur league in the Delaware Valley. The first meeting was pretty simple, a straightforward reply to my March 2010 email asking new team captains what division they thought their team belonged in. (I was commissioner of Casa's two lower divisions at the time.) Shane said they should start in the lowest division because, despite having a lot of "talented players", most were "out of shape." I chuckle looking back on that, considering they've won promotion every season since then and now play in Casa's top division.
A month later, we put an ad up looking for my replacement, because I was becoming league vice president after then-president Eric Wirth moved to Virginia and Ryan Pine moved up from VP to replace him. Shane responded. We met in person soon after at the Pennypack Park fields, and it became pretty clear right away Shane was exactly the type of guy we wanted. Straight shooter, good sense of humor, understood the game, understood people. I vouched for him to Casa's board, everyone liked him, and we snatched him up. He'd just joined the league, but we saw right away he was someone you wanted on your team. A season later, he rose to become the Primera division commissioner, which he ran until he died.
He turned out to be integral to making significant changes in the league, as 2010 proved to be a year of flux. Casa expanded to 46 teams, revamped its playoff model, expanded its division sizes, launched a winter league, and found new fields. As we talked about how to pull these ideas off, Shane was a key voice explaining what our options were in terms of fields and pointing to people he knew who could help. He tapped his connections at the Ancient Order of Hibernians to get us meeting space for our league board meetings and captains' meetings. (He even said he could get us a keg at our captains' meetings, but when we thought about how some of our captains got along, the idea of getting them drunk didn't seem so smart — but it was funny as hell.) And he floated some really good ideas that haven't yet become realized but might some day. Bottom line, he was key.
For me personally, he was a sounding board, much as I was for him. We spent a surprising amount of time bouncing ideas off each other — surprising because we hadn't known each other long, and he initiated it — but it was easy enough because each of us shot from the hip, with the words passing from our brains to our mouths before they got the benefit of a filter. I liked that about Shane. He was real. And he was a leader.
What might have been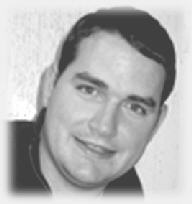 Had Shane lived, he likely would have been a core part of the Philly soccer scene for years to come. He might have become Casa's president. He probably would've continued to connect disparate people who knew and loved the sport, finding new ways to advance the game in a city where, despite Philadelphia Union's presence down I-95, government has not adequately supported the game with decent fields. He'd have done plenty more worthwhile things that had nothing to do with soccer.
And he probably would've had a pint of Guinness with you and chuckled as he told some funny story from the fields at Pennypack.
I'm sitting here looking at my cell phone, tempted to dial Shane's number, just because it's there in my contact list. I still have text messages and emails from him that I never bothered to delete. Maybe I could reply. But he won't answer, so what's the point? It's too late. You meet all sorts of people in life, and as the days and years pass, the faces and voices become fleeting images in the whirlwind of time. You realize you lose touch with people you wish you'd kept up with, or you have friends you never fully appreciated until they were gone.
Casa is renaming its league championship the "Kelly Cup" after Shane, and teams remembered him with a moment of silence before games this past weekend. His teammates on AOH 61 played and won 2-1, some with Shane's name written on their cleats. Class acts, on all sides.
But honestly, we'd all just rather have Shane back. He was only 27 years old.