Union
Diego Gutierrez has joined the Union's technical staff as the Head of Scouting and Player Development. "Knowing the foundation already laid, the fans, the philosophy of the club and the vision for the future, it's a true delight for me to become part of the Union's technical staff," Gutierrez said in a Union press release. "I believe we have all the components to continue to build a team that will challenge for MLS Cups for many years to come." Gutierrez, born in Colombia but now an American citizen with one cap for the USMNT, played on the Chicago Fire with Peter Nowak.
In a piece on the Union's website, Peter Nowak addresses the loss of four players from the team's roster: "There's a long transfer window coming up and we have enough resources to make a lot of good moves…We're going to improve our roster even though we lost four players in the last month…A lot of expansion teams just throw money left and right and all of a sudden the second year and the third year comes and they have empty pockets. We want to avoid that."
MLS Insider picks up on Peter Nowak's questioning the financial wisdom of LA Galaxy adding Juan Pablo Angel to a lineup that already includes such high priced players as David Beckham and Landon Donovan. Noting that, while Nowak isn't an accountant, "as an experienced MLS coach he does know a thing or two about counting dollars & cents when it comes to operating under the salary cap,' the piece asks. "Remember back in 2007 when the Galaxy had big-names Landon Donovan, David Beckham and Carlos Ruiz all on the books at the same time? Remember how they were playing beside guys you'd never heard of called Josh Tudela, Michael Gavin and Kyle Varis? And remember how they didn't even make the playoffs?" One can only hope.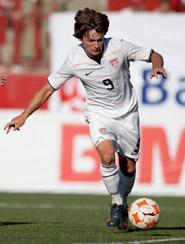 A New England Revolution blog takes a critical look at the club's drafting of Fred. Noting that "an attacking midfielder who only had 5 contributions in front of goal in one year isn't the answer to the Revolution's scoring troubles," the article suggests "the team might do better by selling him to the highest bidder."
WV Hooligan says it was the trades that made the Re-Entry Draft worthwhile, noting, "The team that I feel bad for in all of this is Philadelphia. They basically lose Seitz for nothing here, not even a low round draft pick. They made a lot of commitment to him this year which makes this all the more confusing." We feel you, brother.
Jack McInerney scored in the USMNT 2–0 win over Canada on Thursday.
Rick Jacobs has joined Philadelphia Union as the Vice President of Operations. Jacobs comes to the Union after 25 years as head coach of the St. Benedict's Prep boys' soccer team (where his 94% winning percentage made him the all-time leader among high school coaches in the National Soccer Coaches Association of America) and will oversee day-to-day and event operations for the Union.
Local
Nicholas J. Gazzara III, one of South Jersey's top young soccer players and a senior at Sacred Heart High School in Vineland, New Jersey, was tragically killed in an automobile accident yesterday, the same day he was named as a first-team Press of Atlantic City All-Star. Gazzara set a new school record with 42 goals this season and led his team to the Cape-Atlantic League National title.
MLS
The Sounders have signed Swedish midfielder Erik Friberg.
Houston have signed right back Hunter Freeman. While the Energy Drinks held his MLS rights, Freeman spent the last two seasons with IK Start in Norway. If he plays as well as his name is cool, Houston has done good.
The San Antonio City Council has approved a study investigating whether the city is ready for an MLS team.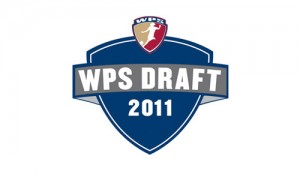 WPS
The league announced on Thursday that the 2011 WPS Draft will take place Friday, January 14 at 1pm during the 2011 NSCAA Convention in Baltimore. For the first time, the draft will be available for viewing live via a webcast on the league's website. The Independence will pick second and fifth in the first round of the draft.
US
The sites of the 2011 Gold Cup have been announced and Lincoln Financial Field and PPL Park aren't among them. Matches will take place at Dallas Cowboys Stadium, Detroit (Ford Field), Tampa (Raymond James Stadium), Charlotte (Bank of America Stadium), Kansas City (KC Soccer Stadium), the Home Depot Center in the Los Angeles, Chicago's Soldier Field, RFK in DC, Reliant Stadium (Houston), FIU Stadium (Miami), Red Bull Arena and the New Meadowlands Stadium. WTF? Houston will be hosting the semifinals, which very well could feature USA v Mexico.
Charlie Davies says he is at "90%" and ready to return to first team action for Sochaux. His coach thinks maybe he should go on loan.
17-year-old MLS SuperDraft prospect Omar Salgado stands by his decision to play for the US rather than Mexico.
This piece may make you re-think your opinion of Giuseppe Rossi. I did.
Elsewhere
The draw for the UEFA Champions League Round of 16 took place this morning. The first legs will be played February 15/16 and 22/23 with the return legs played March 8/9 and 15/16. Here are the matchups:
AS Roma (ITA) v FC Shakhtar Donetsk (UKR)
AC Milan (ITA) v Tottenham Hotspur FC (ENG)
Valencia CF (ESP) v FC Schalke 04 (GER)
FC Internazionale Milano (ITA) v FC Bayern München (GER)
Olympique Lyonnais (FRA) v Real Madrid CF (ESP)
Arsenal FC (ENG) v FC Barcelona (ESP)
Olympique de Marseille (FRA) v Manchester United FC (ENG)
FC København (DEN) v Chelsea FC (ENG)
The Europa League Round of 32 draw was also made. Liverpool will face Sparta Prague.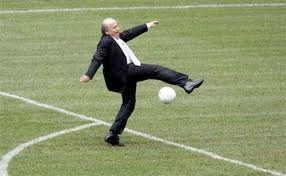 Sepp Blatter has apologized for remarks he made that gay soccer fans—and, presumably, gay soccer players—should refrain from sexual activity at the 2022 World Cup in Qatar, where homosexual acts and relationships are criminalized. Blater also said he supports moving the 2022 World Cup to winter: "I definitely support the idea to play in winter here. It is important to play when the climate is appropriate and I'm thinking about the footballers, not only the fans but the actors." FIFA's general secretary Jerome Valke has said that he is open to the idea.
The New York Times comments on the proposed move of the 2022 World Cup from summer to winter: "Ever since the start of Major League Soccer in 1996, begun after the World Cup experience two years earlier, international soccer officials have lamented the American league's March to November schedule. Now, it appears, FIFA's calendar isn't as sacrosanct as Sepp Blatter would have you believe." More on the possible move from MLS Talk.
No. 104 ranked Qatar beat No. 9 ranked Egypt in a friendly on Thursday. An own goal helped.
Footy on the Telly™
Saturday, December 18
Sunderland v Bolton, 7:30am on ESPN2
Eintracht Frankfurt v Dortmund,  9:30am on GolTV
Arsenal v Stoke City, 10am on FSC
Birmingham v Newcastle, 10am on FSP
Villarreal v Mallorca, 12pm on GolTV
Cesena v Cagliari, 12pm on FSP
Liverpool v Fulham, 12:30pm on FSC
Espanyol v Barcelona, 2pm on GolTV
Blackburn v West Ham, 2pm on FSP
AC Milan v Roma, 2:30pm on FSC
Ipswich-Leicester, 4pm on FSP
Wigan v Aston Villa, 5pm on FSC
Internacional v Seongnam (Club World Cup 3rd place), 8pm on FSC
TS Mazembe v Inter Milan (Club World Cup final), 11pm on FSC
Sunday, December 19
Gold Coast v Central Coast, 1am on FSC
Lazio v Udinese, 6:30am on FSP
Blackpool v Spurs, 8:30am on FSP
Chievo v Juventus, 9am on FSC
Leverkusen v Freiburg, 10:30am on GolTV
West Brom v Wolverhampton, 10:30am on FSP
Chelsea v Manchester United, 11am on FSC
Cardiff City v Burnley, 12:30pm on FSP
Malaga v Atletico Madrid, 1pm on GolTV
Sampdoria v Genoa, 2:30pm on FSC
Marseille v Lyon, 3pm on FSP
Once Caldas v Tolima, 5:30pm on GolTV
Monday, December 20
Manchester City v Everton, 3pm on ESPN2