The ball is round. The place is Philly.
Post Tagged with: "Michael Thurk"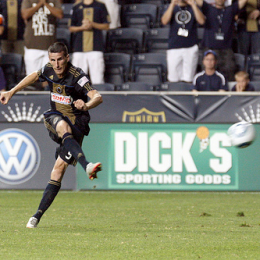 Daily news roundups / Featured
Hackworth explains what the Union are looking for. Union's GAs at Ajax. Timbers hit another homerun with 3rd kit. Olympic qualifying group announced. Goal line technology could be in place for 2012-2013 season. More news.
Daily news roundups / Featured
More from Vancouver blogs on Khalfan (they will miss him). Houston blog finds old quote from Montreal's Jesse Marsch calling Ching a diver. Arena thinks players overseas not necessarily a good idea. Video of Chandler goal for Nuremberg. More news.