All photos credit Stephen Speer
Revenge is a dish best served cold, and that is exactly what transpired on a chilly night at Subaru Park as the Philadelphia Union defeated New York City F.C. by a score of 3-1. After going down a goal in the second half from a perfectly placed shot by Maxi Moralez, the Union stormed back with two goals in two minutes. Cory Burke put the result out of reach in the 76th minute by adding a third Doop into the ol' Onion Bag. Sunday night's match marked the second time these two sides have met in the Eastern Conference Finals, but this time, it was the Union who walked away the victors. Despite the competitive edge with which the two squads approached the match, both sides behaved themselves and battled to the finish.
Philly Soccer Page photographer Stephen Speer was on hand to document the match. Here is what he saw: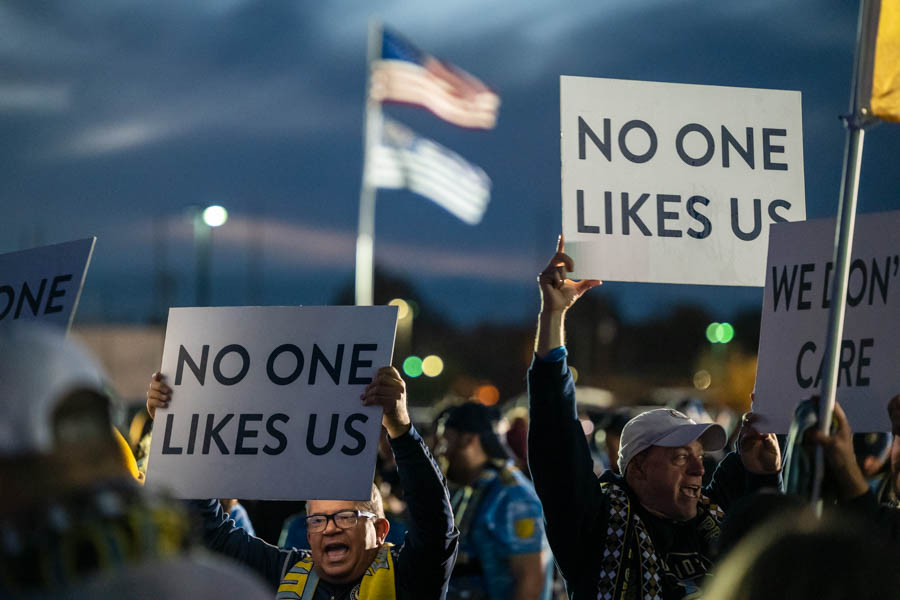 No One Likes Us. We Don't Care.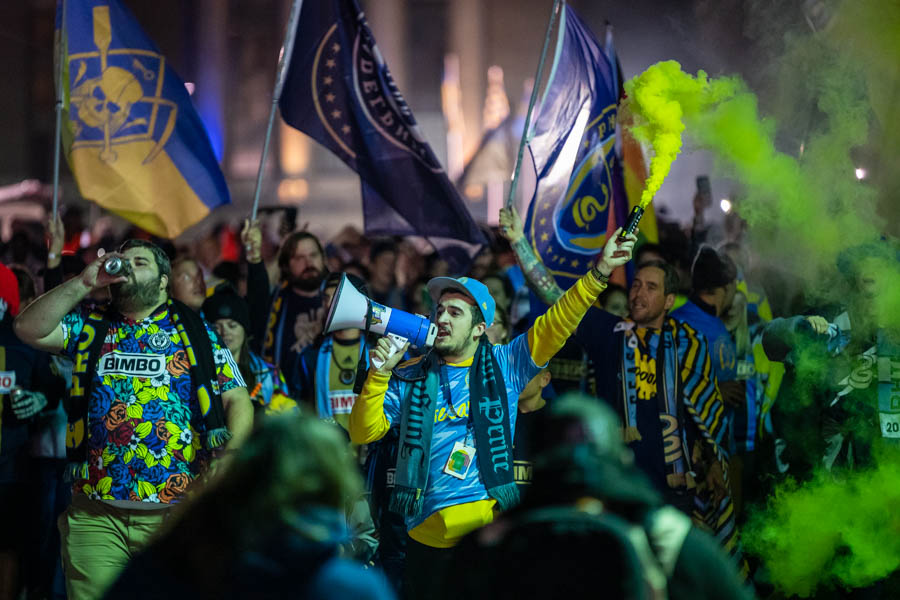 The Sons of Ben (and the Keystone Ultras) go marching in.
Pre-game festivities.
Alejandro Bedoya gives the team talk. He wasn't going to miss this match.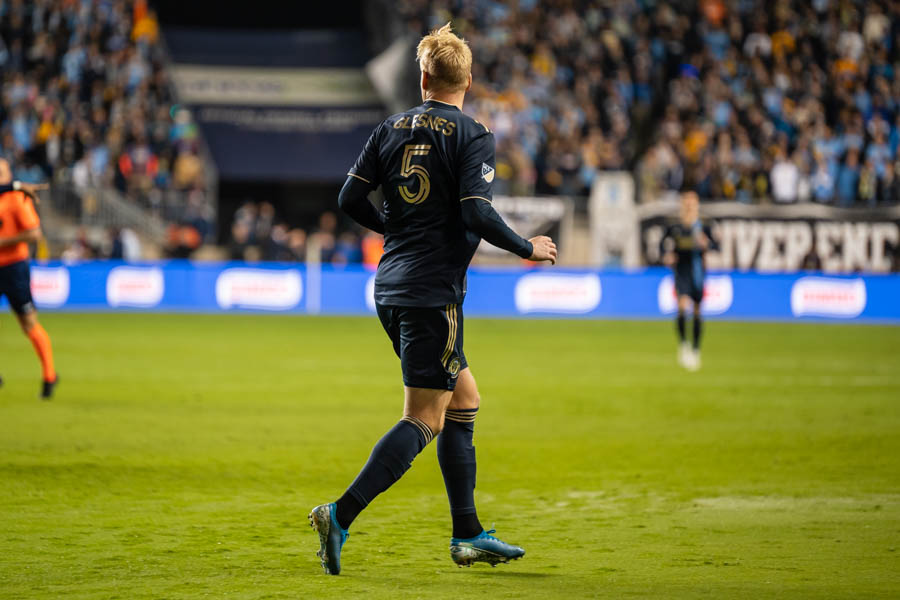 Jakob Glesnes (Defender of the Year).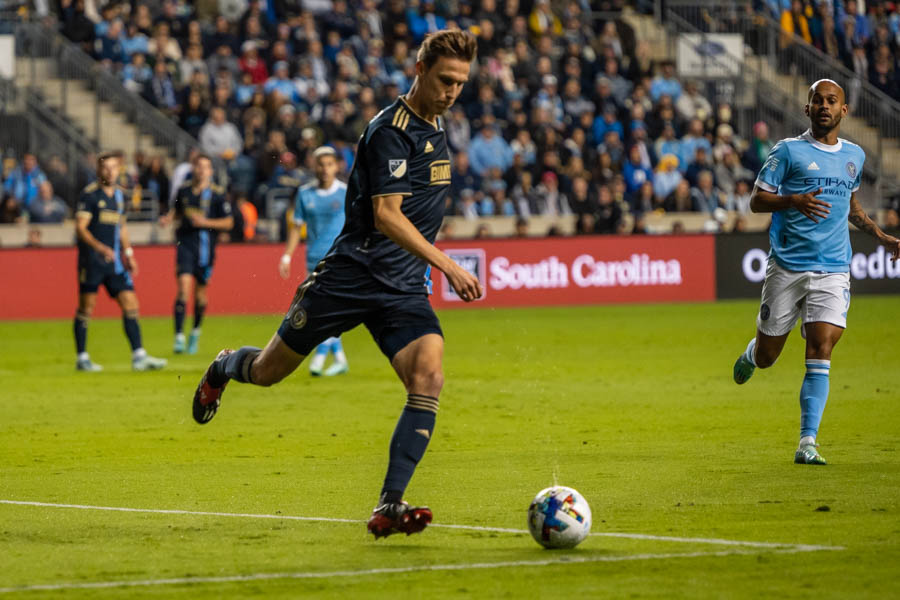 Jack Elliott plays the ball upfield.
Daniel Gazdag has scored! (but it's called offside)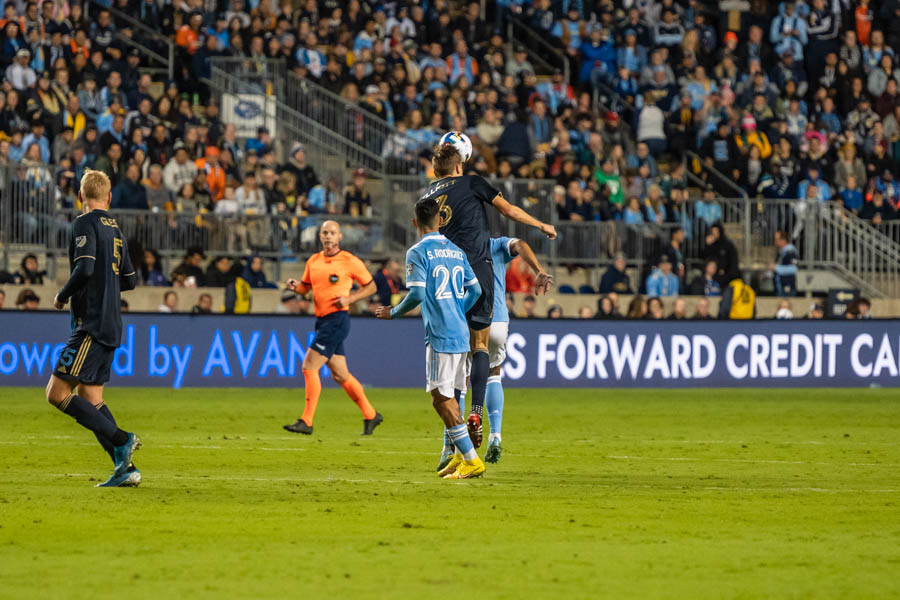 Elliott easily wins the header.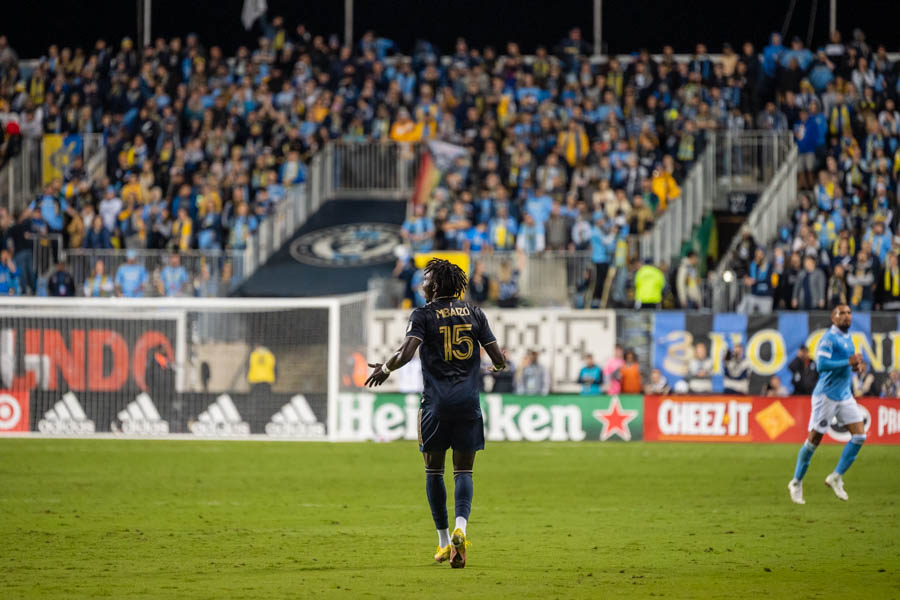 Olivier Mbaizo is asking for some help.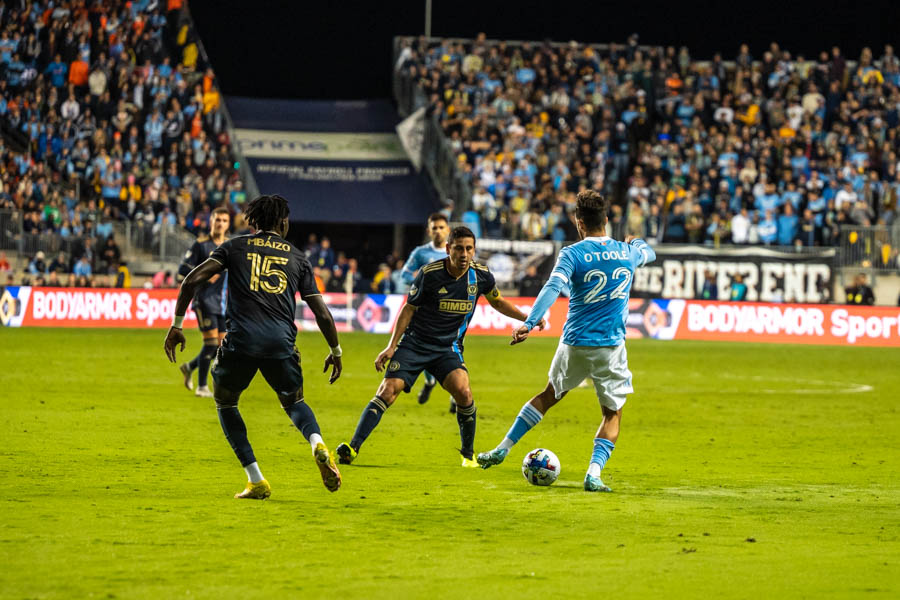 Alejandro Bedoya and Mbaizo close down on O'Toole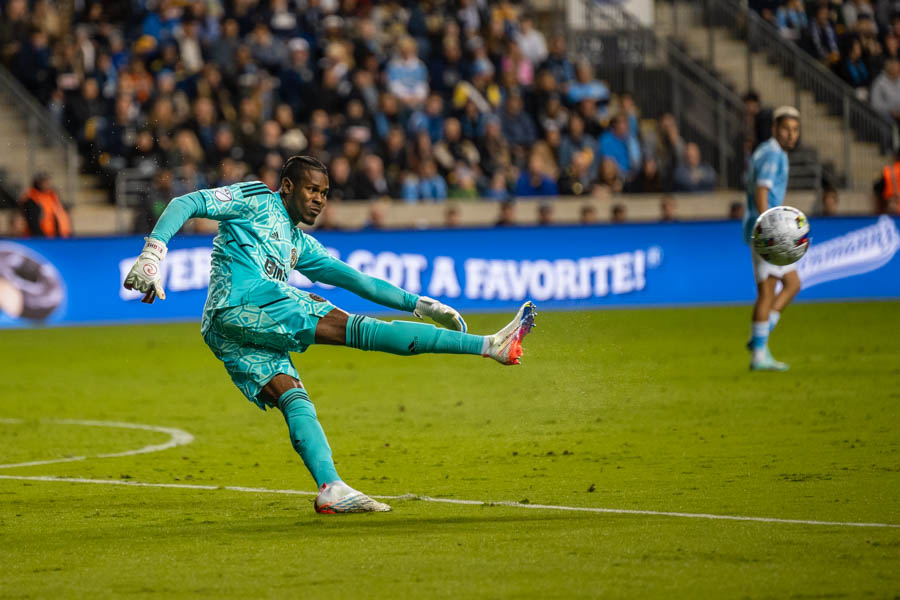 Andre Blake (Goalkeeper of the Year) boots it long.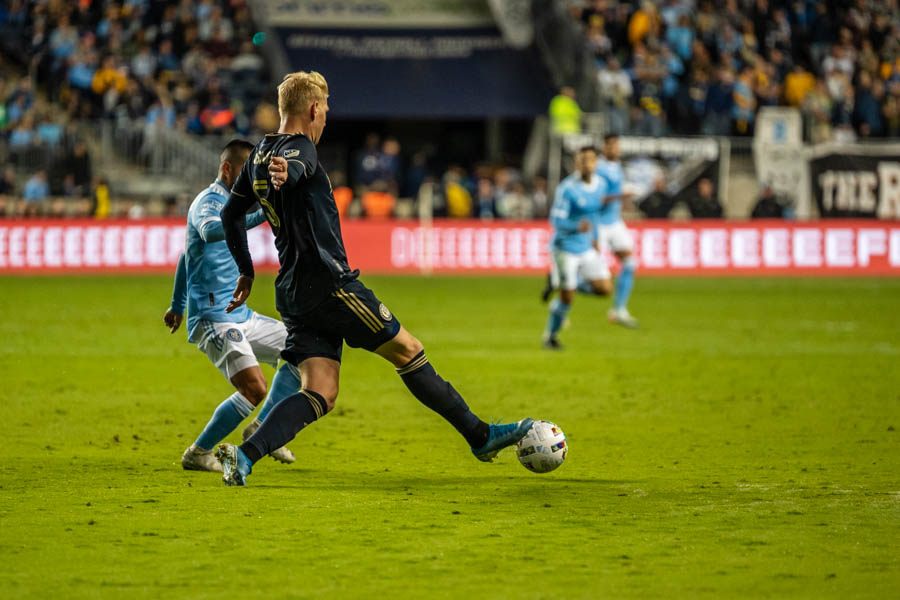 Glesnes with a pass upfield.
Bedoya makes the case that he "got the ball."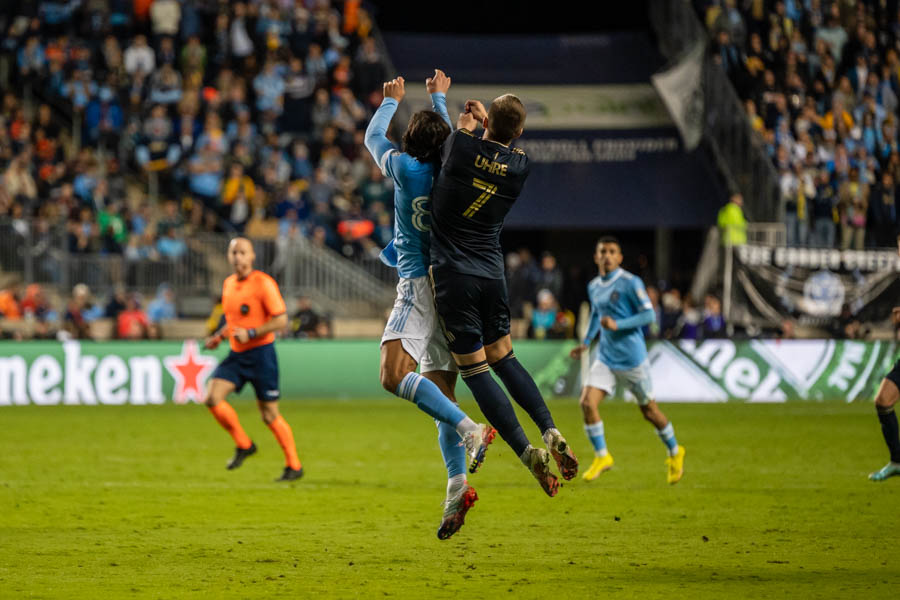 Mikael Uhre rises for the header.
Uhre with the nutmeg!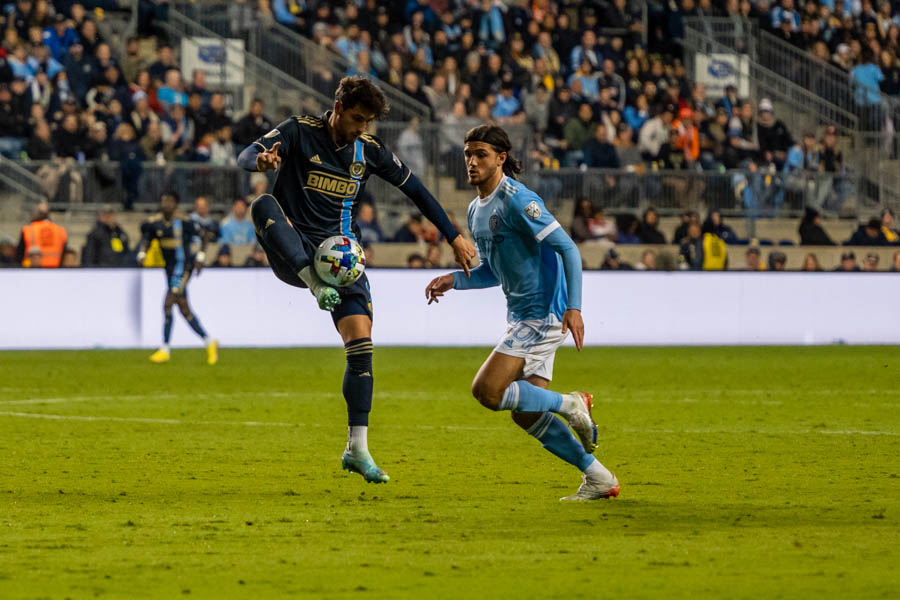 Julian Carranza brings the ball down expertly.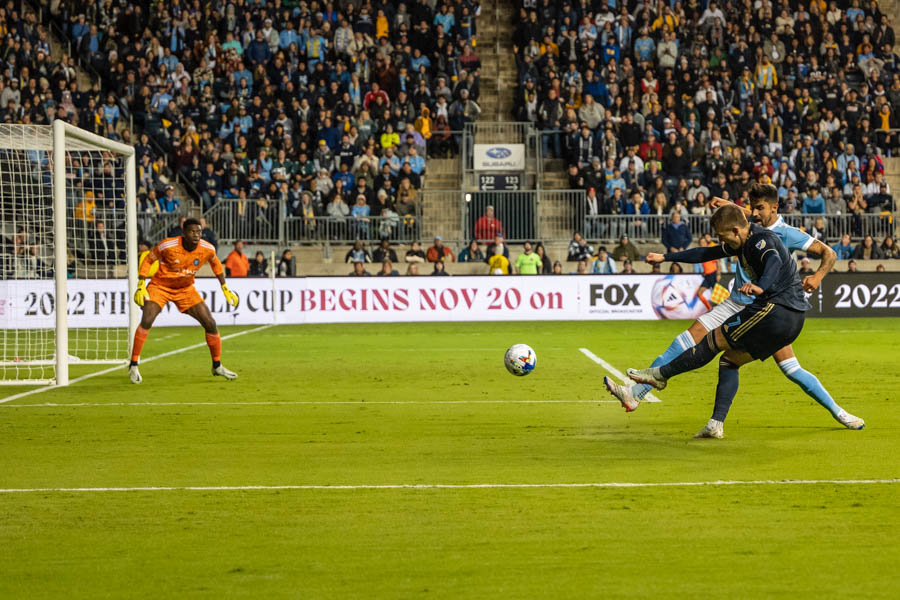 Uhre with a strike on goal! But Sean Johnson is equal to the task.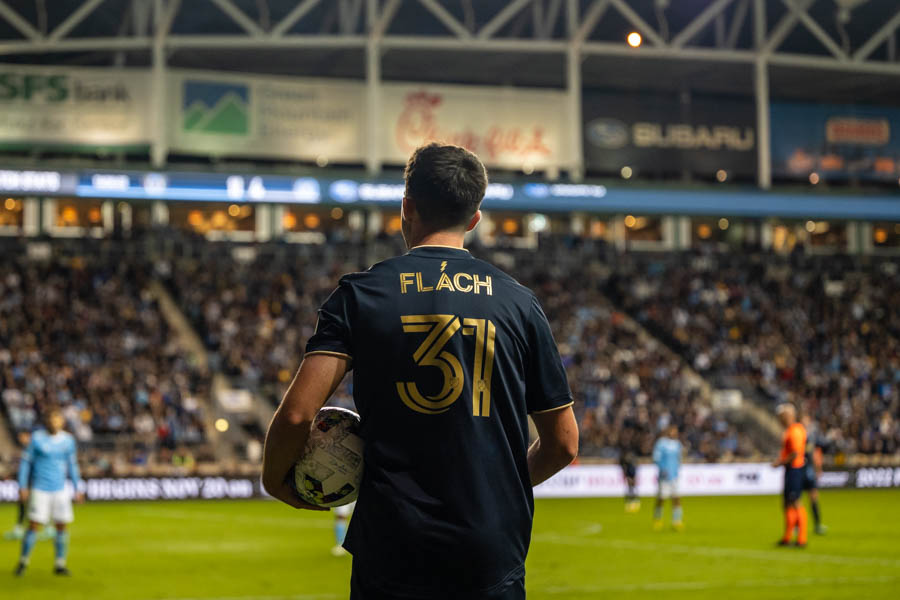 Leon Flach prepares to take the throw in.
Flach competes for a header in the box.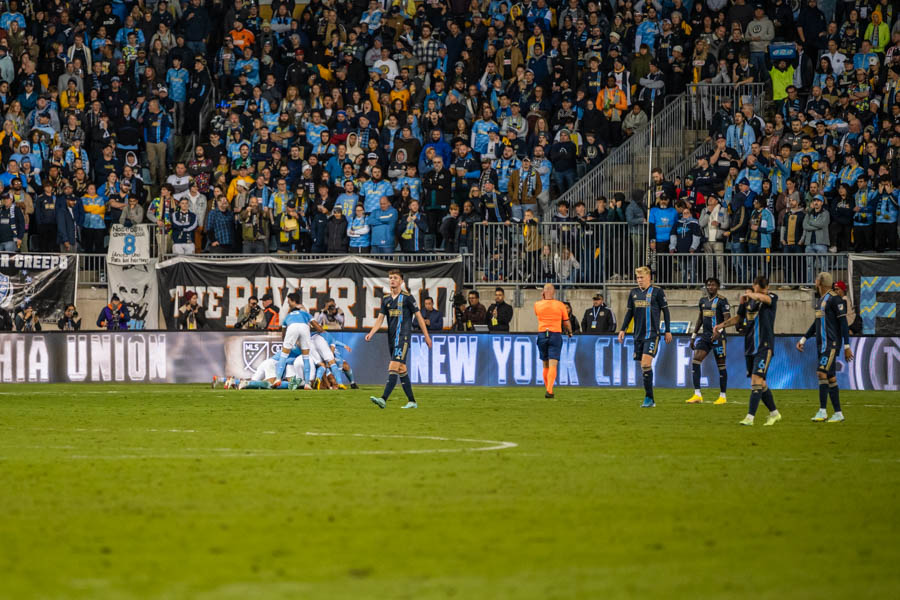 NYCFC lead! One goal to Maxi Moralez with a perfectly placed shot into the bottom left corner.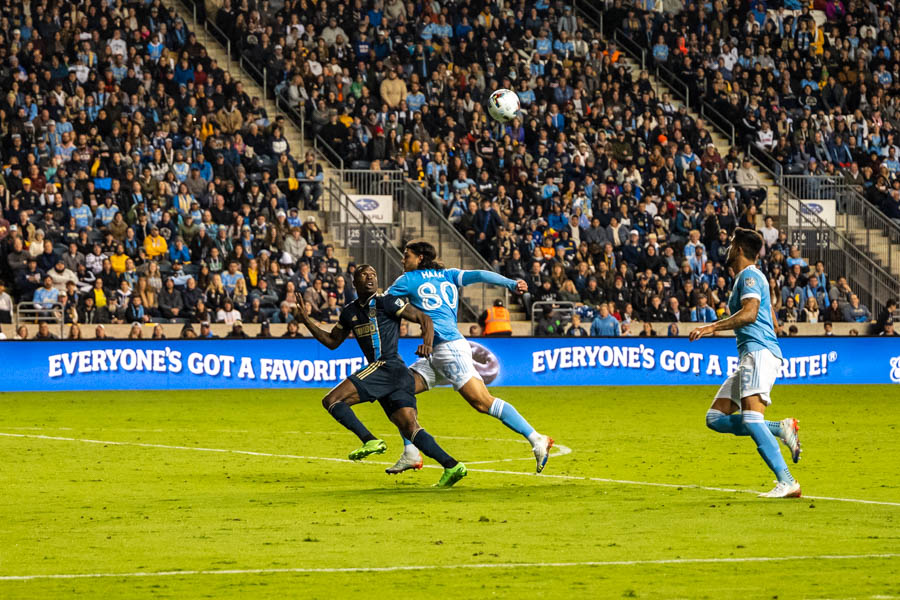 Cory Burke is on… and he has stormed into this match!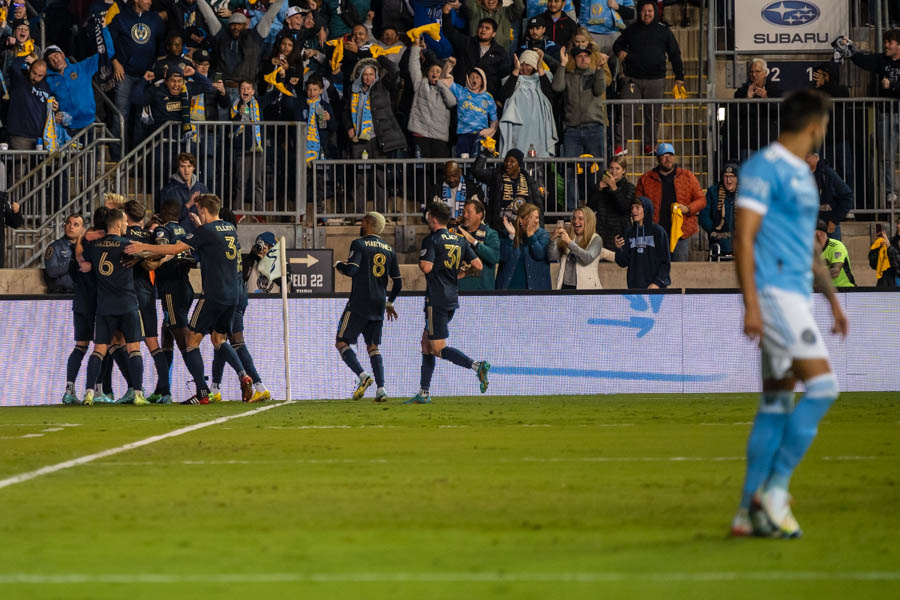 Goal Union! 1-1 thanks to Julian Carranza!
They believe now.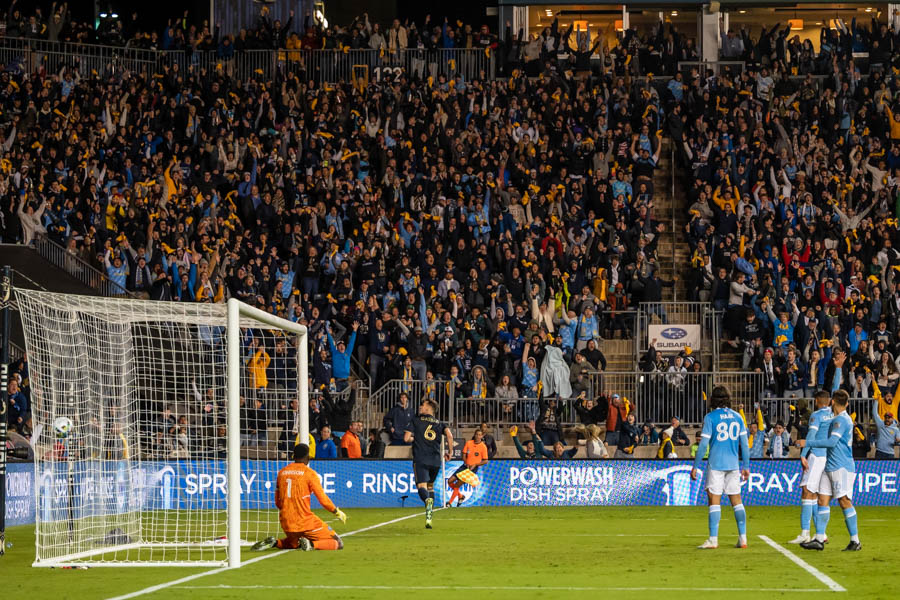 And just like that, it's 2-1! Carranza nods it down for Gazdag who roofs it over Johnson's outstretched arms!
Burke has been threatening goal since he's come on.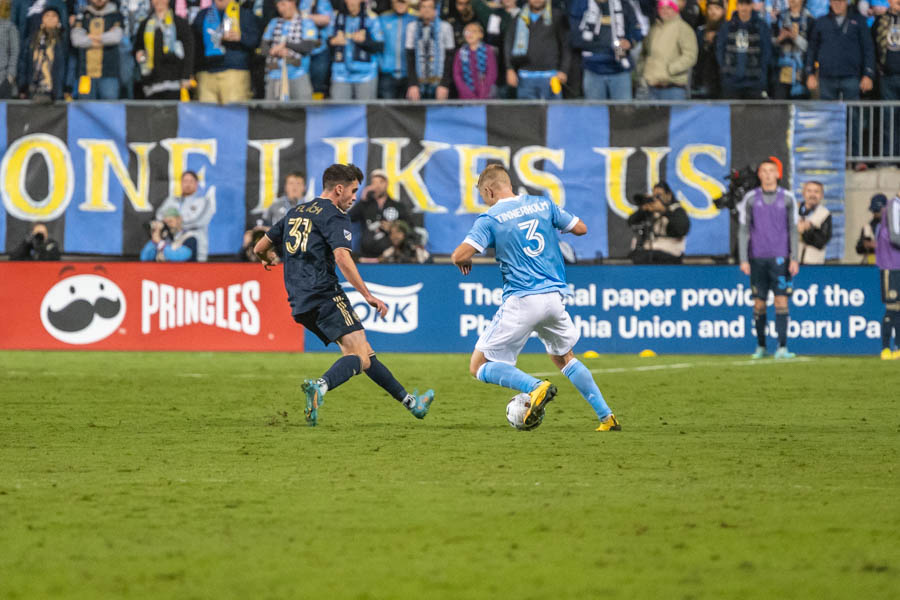 Flach with a defensive recovery. He has been ever-present in midfield tonight.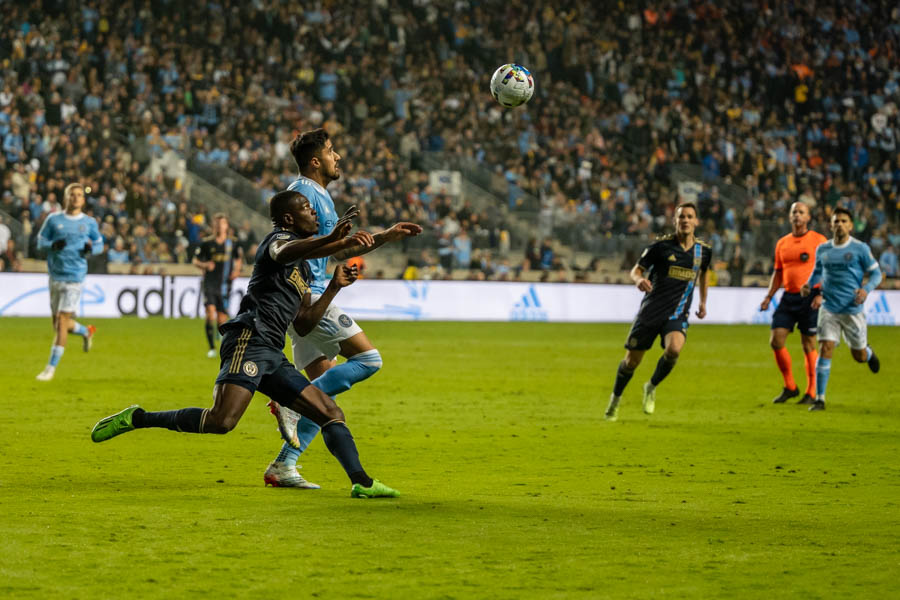 Burke tracks down another 50-50 ball.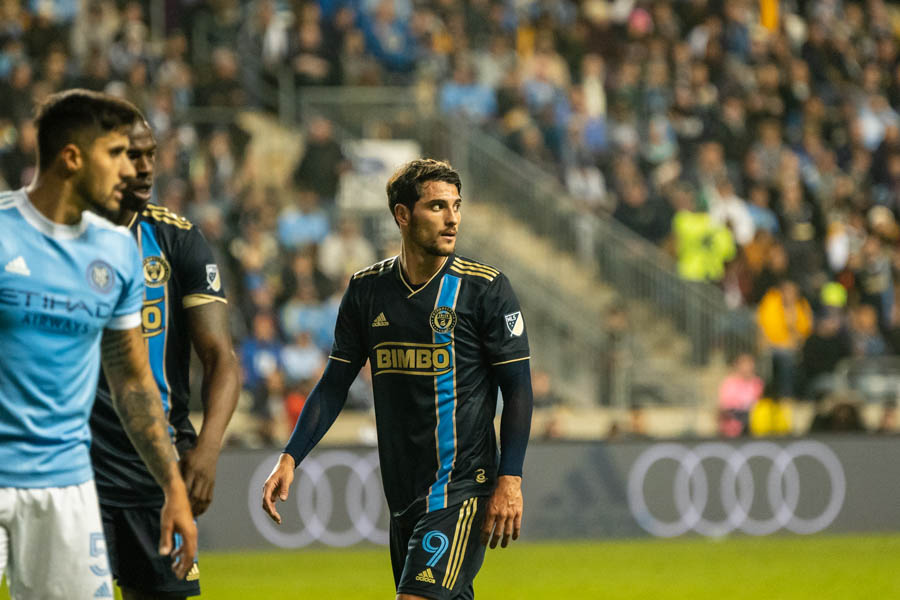 Carranza waits for the throw in.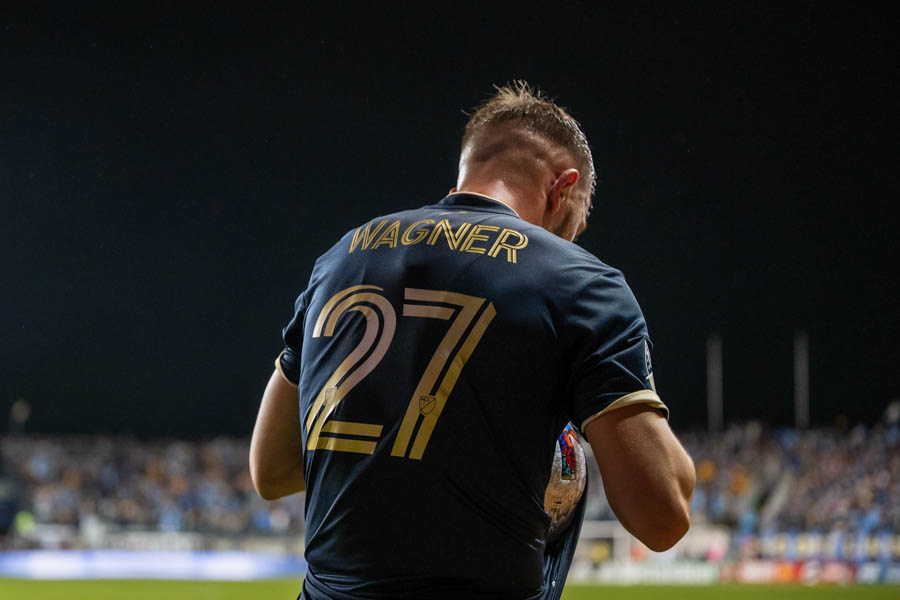 Kai Wagner prepares to take it.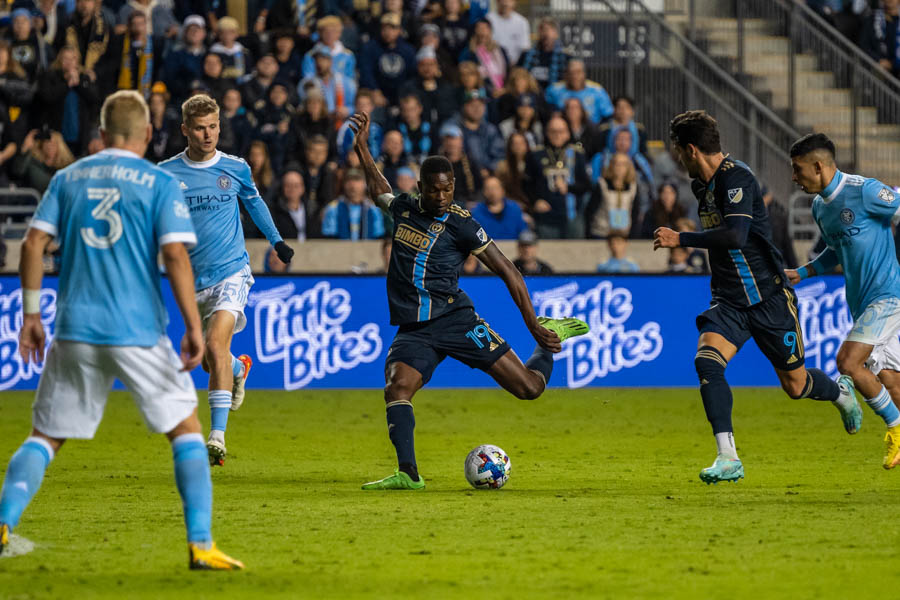 Burke with a shot on goal!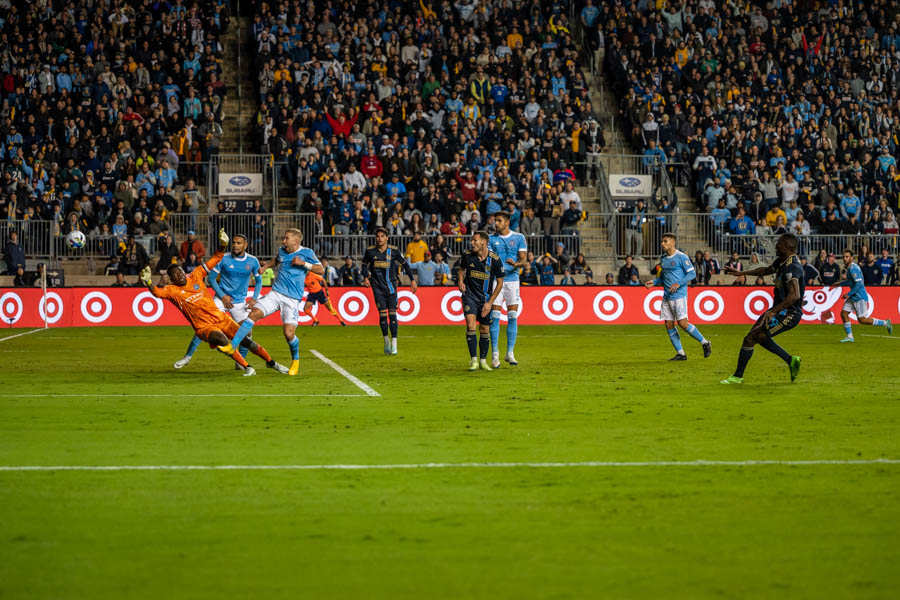 And it's 3-1! The defense can only watch as Burke finishes.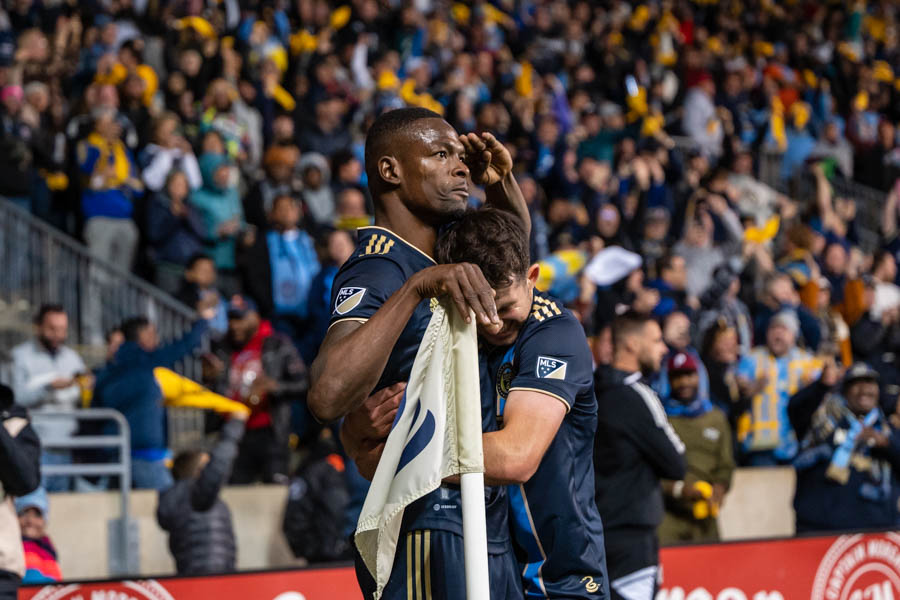 Look at what it means to them.
The celebrations can almost begin.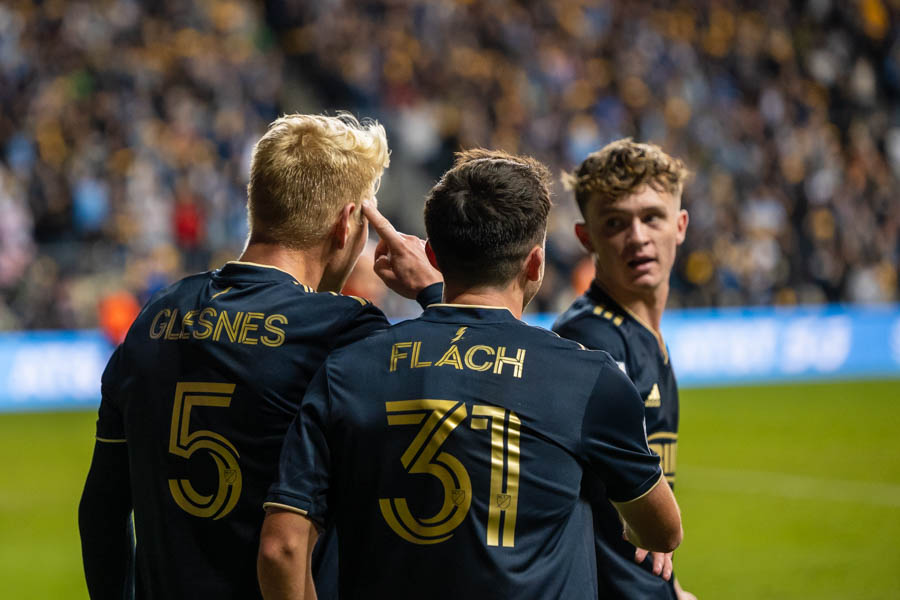 But Glesnes is there to remind the team, there's still a lot of work to do.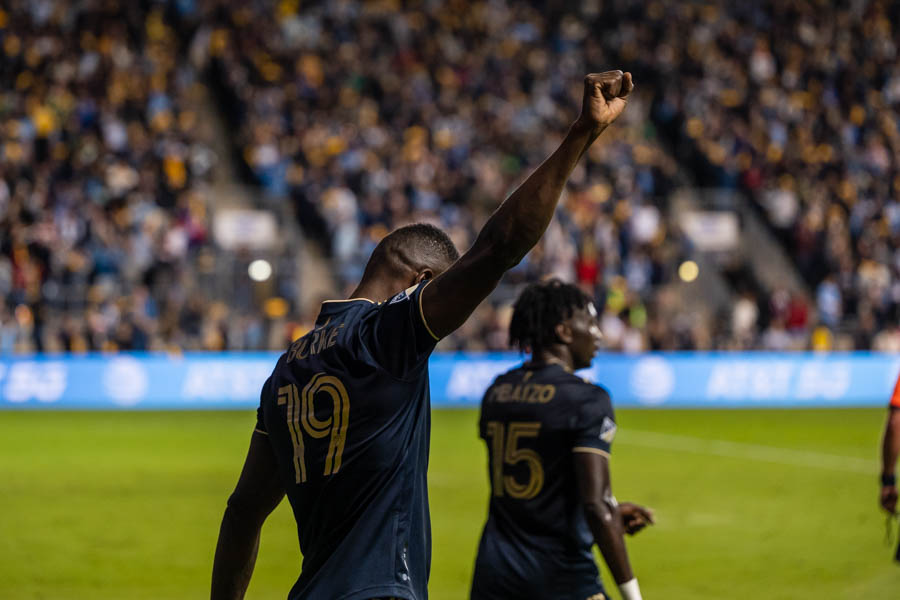 Score-y Burke.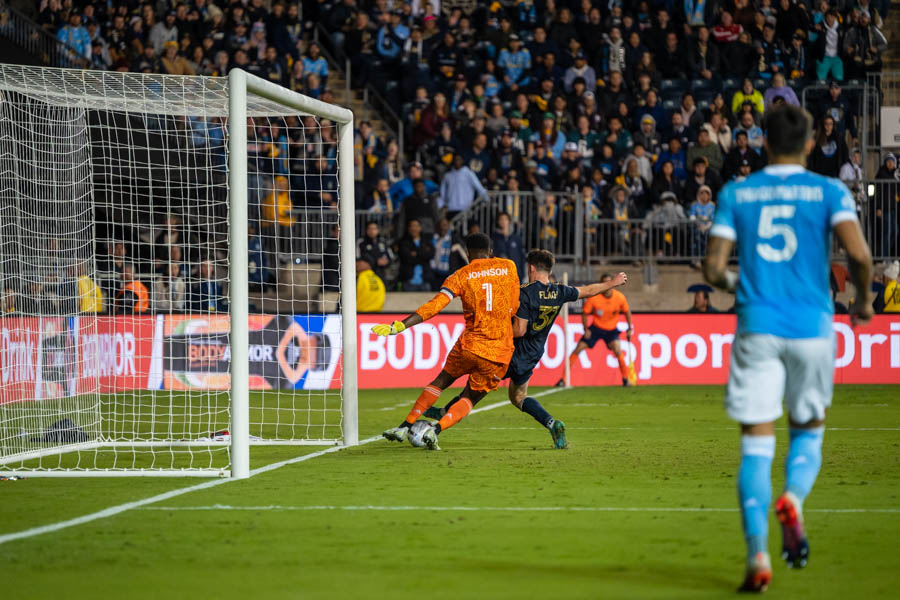 Flach beats Johnson to a ball that got away from him, but somehow the keeper is able to clear it!
Gazdag and Wagner talk over the set-piece opportunity.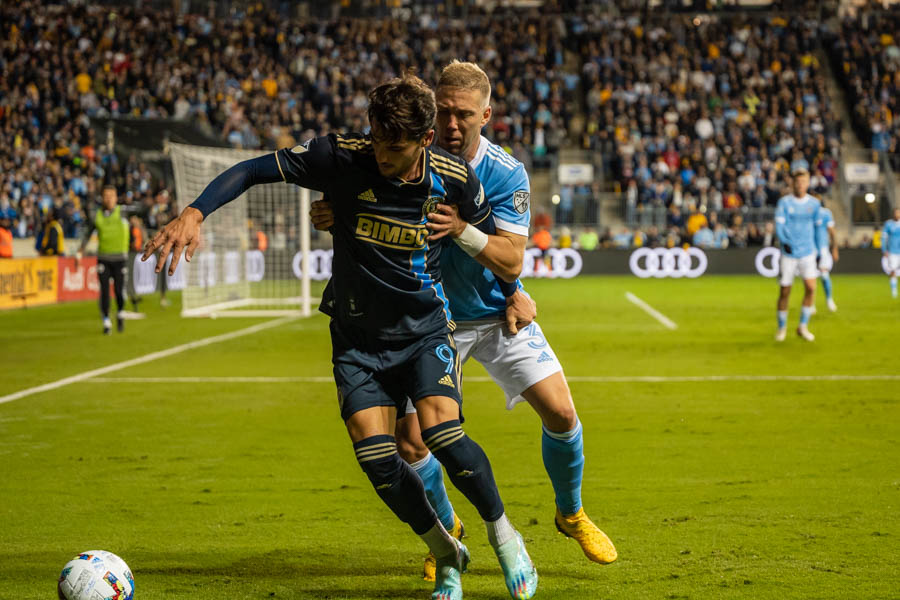 Carranza takes it to the corner.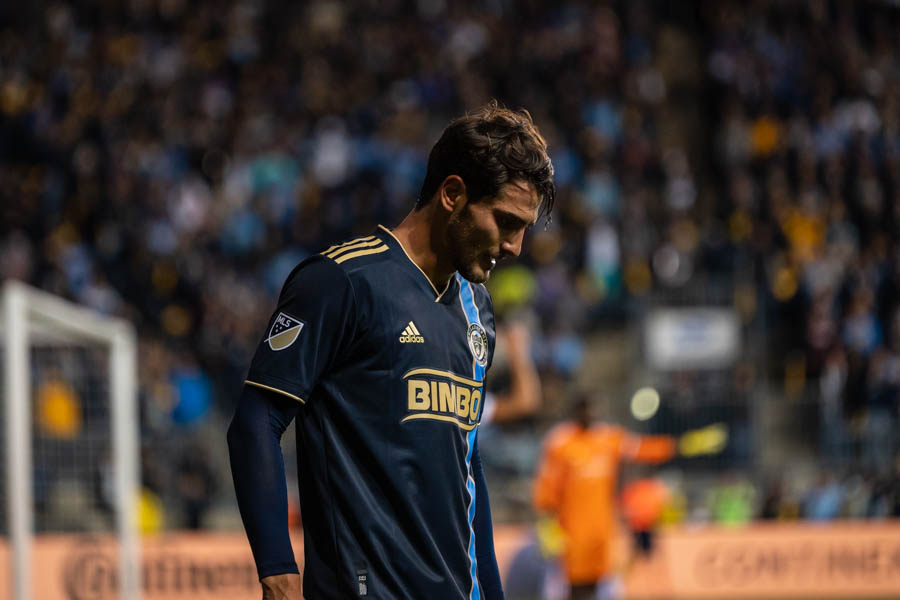 He has put in quite the shift tonight.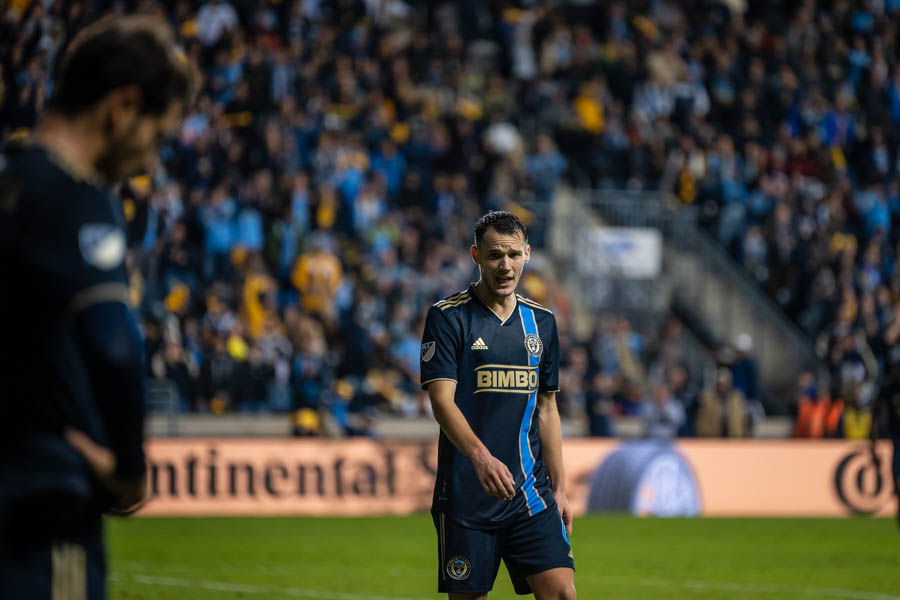 Gazdag (MLS MVP finalist) makes sure he and Carranza are on the same page.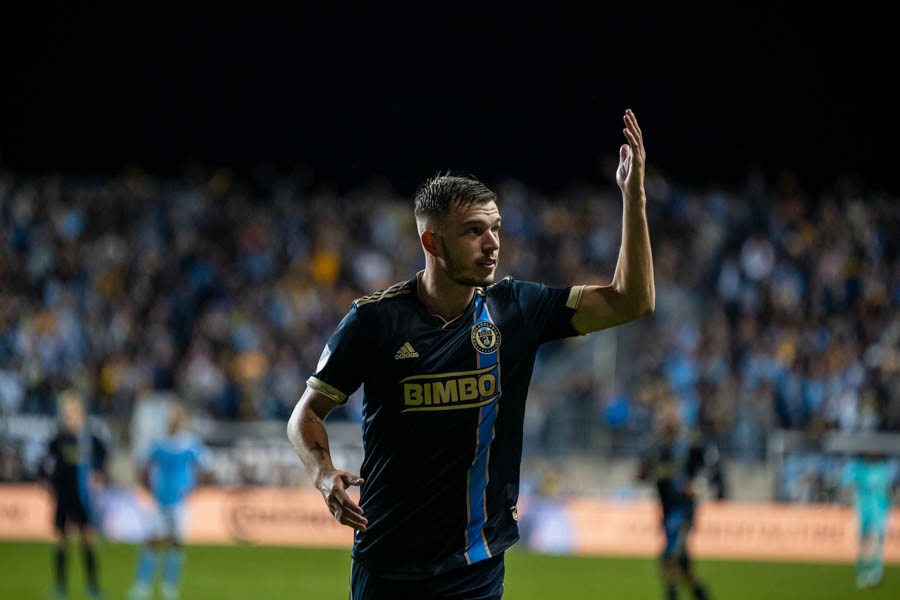 Wagner asks for just a little bit more from this crowd. They have been deafening tonight.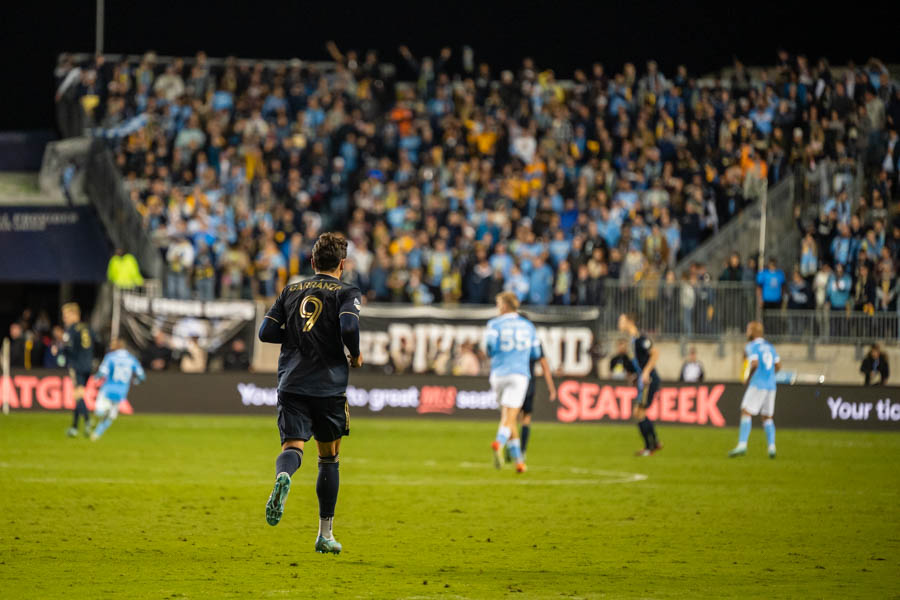 Julian Carranza.
That is it! 3-1 Final!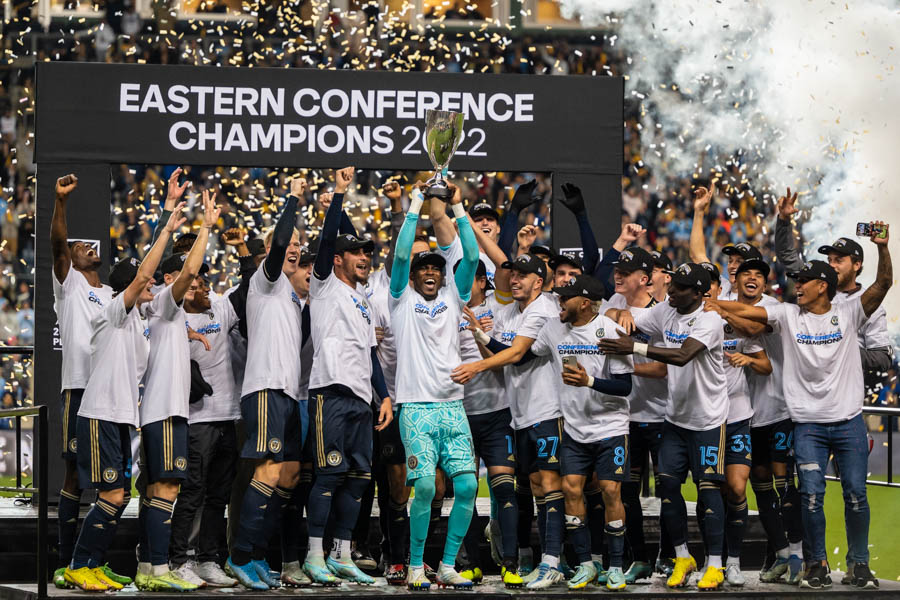 Eastern Conference Champions!
Be sure to check back next week for our final photo essay of the year as Philly Soccer Page covers the MLS Cup Final!