The ball is round. The place is Philly.
Daily news roundups
Posted by Sean Griswold on June 14, 2022 at 8:16 am
Author: Sean Griswold
Sean is a recent graduate of West Virginia University, who is starting a full time job in DC in September. A former runner, he now spends his free time watching soccer. Wolfsburg and Southampton FC fan as well as the Union, so 2 of those 3 are yearly disappointments. For bad sports tweets and Union Win it Wednesday contests follow @Grisly_Bear5 on Twitter.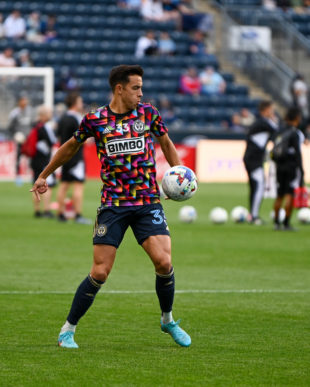 Popular
Eastern Conference Championship
The shorthanded Union lost a 2-1 heartbreaker to New York City FC.