Photo: Marjorie Elzey
The Union needed a goal on Saturday.
Up a man and in front of a full house at home, they had a chance to put their rivals – rivals who were perfect through 5 matches on the road, an astonishing feat – down for good.
Their first two changes were a striker who has underperformed for the other striker who has also underperformed, and a midfielder who is still finding his feet for another who doesn't offer much in the attack. The third substitution was a right back who already has his bags packed to leave town for the team's best player on the night, its two-way wing back.
Left in pinnies were two young, guileless attackers with track records of scoring bangers before graduating high school.
Union fans were also left, left scratching their heads – this isn't an Open Cup Final when one team brings on Obefemi Martins and the other brings on Pedro Ribeiro. It's a regular season game in which, up a man, two of the team's three strikers continue to seem done and dusted while the only healthy attackers are left on the bench.
It's maddening.
The Union have preached about being 2-deep at every position since Earnie Stewart was running the show. That depth is an illusion so long as the understudies can't ever find the main stage – no matter what the "stars" do week in and week out…
…especially when they continue to forget their lines.
Jackson Pollack and the "drip technique"
Jackson Pollock, 1953, Greyed Rainbow #artinstituteofchicago #jacksonpollock https://t.co/rD3Uz3s68G pic.twitter.com/QaPCGZW96Q

— Jackson Pollock (@artistpollock) May 13, 2022
Not everyone loves the abstract expressionist artists Jackson Pollack.
One reviewer called his work "mere unorganized explosions of random energy, and therefore meaningless, " while others suggested that his work was "not a picture, but an event." Beauty is subjective, of course.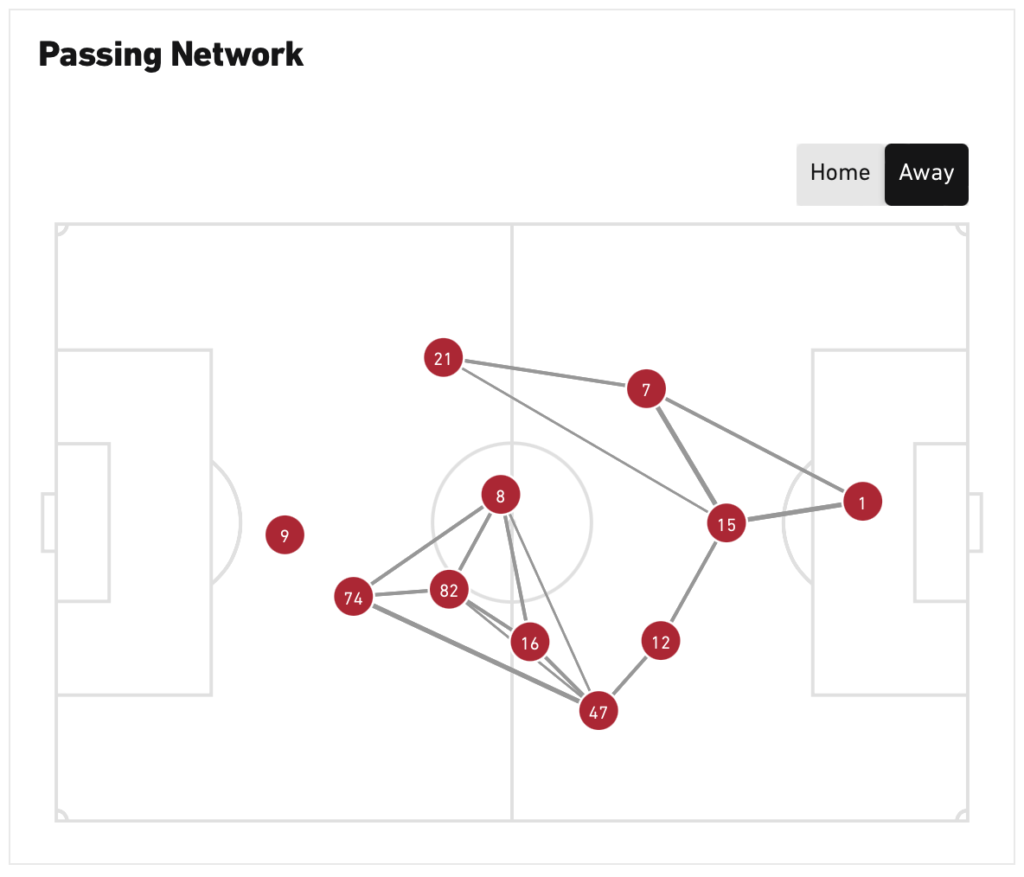 The Union made life difficult for the visitors on the weekend, snuffing out chance after chance over the top and giving the guests from Harrison little else to do when they got the ball. More than 2 passes in a row was rare.
As a result, New York's scattered plot of passing looks a lot more like random energy than a coherent masterpiece – but it worked again in Chester.
Whether fans enjoy the Red Bull style, employed by the energy drink and its conglomerate of clubs and the Philadelphia Union as well, it's hard to argue with results – both teams near the top of the table, extremely difficult to break down, and able to find space and chances on the counter.
Yes, it's a bit splattered chaos, but it's also a bit magnificent.
To be fair, the Union's canvas only looks slightly more flattering this week because of the man advantage they earned and the possession that came with it. Most week's they're as derivative as can be.
Will either side change? Probably not. This is their system and it's working.
Moreover, any artist will tell you that he or she could always add more to a piece.
It's knowing that a piece is finished that's the hard part.
Separating what's important from what's simply noise
Coins have two sides.
Flipping a coin means a 50/50 chance that heads or tails will come up any individual time.
Shooting a soccer ball in a game certainly isn't a 50/50 chance, but there are metrics to quantify the odds for fans – Expected Goals (xG). The Union are creating enough xG in aggregate to believe they should be winning more than they are, and certainly not dropping points as often as they have.
Underneath that aggregate number though are some pretty lean individual chances – proverbial coin flips. Removing goals, in the team's most recent 5 game streak of giving up early leads, their next best chance has been far less likely to be successful than 50/50.
Julian Carranza's point blank miss on Saturday? 0.47 xG.
The Union's best non-scoring chance against LAFC? 0.19 xG.
Against Nashville? 0.13 xG.
Montreal? 0.22 xG.
Toronto? 0.25 xG.
Union fans already know the team have gone five games in a row with an early lead, only to concede at least once afterward.
Unlucky? Sure. Unexpected? Not really.
The Union haven't created much beyond these initial goals, putting too much pressure on their defense to be perfect while their offense struggles to get in gear. It's not sustainable, and if Cory Burke and Sergio Santos don't find their feet, or Mikeal Uhre can't get fully healthy (or has a first year like that of his attacking counterpart, Daniel Dazdag), leaves the team little chance they'll be playing late into the postseason this year.
What are the chances? 50/50, maybe.