Photo: Marjorie Elzey
Who is ranked 11th in Major League Soccer in assists so far in 2020?
It's not Union string-puller Brenden Aaronson, nor is it sweet-footed target striker Kacper Pryzbylko. It's not running man Alejandro Bedoya, nor south-paw Matt Real.
Doubling down on this riddle: who is ranked 11th in Major League Soccer in assists so far in 2020 AND ranked 1st in assists per 90 minutes (with some minimum of appearances)?
Think hard… Still don't know?
It's Union forward Andrew Wooten. Yes, it is.
After more than a year, Wooten is starting to contribute to his new team in it's injury-plagued, virus-riddled time of need, and not a second too soon.
So with the dominoes now seeming to fall his way, why does he look so unhappy on the field? Maybe the answer isn't actually about his happiness, but about the way he expresses himself on the field.
Reading between the lines
Watch these brief highlights of Wooten in the Bundesliga 2 from last year.
Wooten is scoring, he's involved, he's smiling, and perhaps most of all, his teammates are flocking to him to celebrate in their shared glory. Even in the interviews, fans can clearly see positivity on his face (he's not Adebayo Akinfenwa-level gleeful, but really who is?). His is a quintessential example of the joy of the game coming through on a great player's face as he masters it.
Here's Wooten when he signed with the Union in July of 2019, just several months after this video was posted. Read his face again: clear happiness, with a bit of a smirk knowing that raising a scarf for a photo op is a bit ridiculous but goes with the territory.
Joy, not job.
Now contrast these faces with the one he makes after the Union's goal from Sunday night's thrashing of Montreal.
Wooten plays a brilliant and obviously crucial role in setting the table for team captain Alejandro Bedoya. The forward's run is sublime, his control professional grade. When his supporting midfielder smashes a half volley past a helpless keeper into a bulging net (arguably taking the ball off of the striker's foot in the process), the middie runs off in celebration. Wooten? He looks on briefly, hangs his head, and slowly walks back to midfield for the ensuing kickoff, without so much as a cursory glance from his gathering teammates (picture number four in this brilliant set from The Brotherly Game's Morgan Tencza).
First half 📸 from @morgantencza #DOOP #MTLvPHI pic.twitter.com/hV4m4Mj01O

— Philadelphia Soccer Now (@phlsoccernow) September 21, 2020
How about his goal in Florida that nearly led to the team's comeback in the semifinal of the MLS is Back Tournament?
Wooten had to go find Jamiro Monteiro to even give his teammate so much as a side-five, the rest of his squad out of the camera's frame entirely. Yes, they were gathering the ball and getting ready to try and find a second, but a pat on the back might have been nice, no?
Job, not joy?
To cap it off, could there be a more cliched picture of this relationship dynamic than the team's Monday morning cover photo from Sunday's win?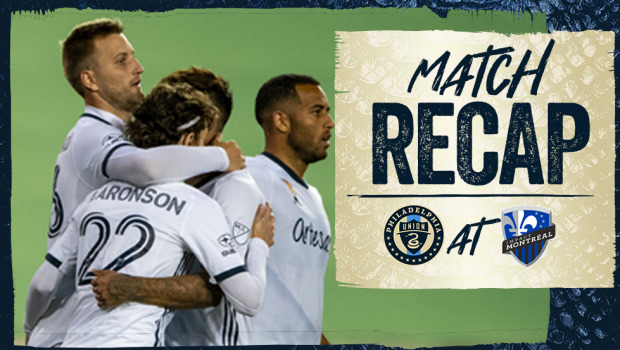 Happy on the inside
Here's the thing: Of course Wooten would prefer more playing time and goals than just solid shifts or substitute appearances, but it's not that he's unhappy about it (at least probably not more than the average player would be whose name isn't first on the team sheet), or probably even that his relationship with his teammates is thin (he seems like an amendable guy in every publicized interaction that exists). This interpretation of the videos and photos above are classic examples of how many people misread a very common personality type.
You see, Andrew Wooten is an introvert: a shy, reticent person, or a person predominantly concerned with their own thoughts and feelings rather than with external things.
Here is Wooten calling himself as such in a recent interview. While this may not seem like a big deal on the surface, this is in fact a bold admission and one to be celebrated.
"We're not… social butterflies; we're more like social caterpillars" is a great way of describing how introverts function. They like to be alone or in small groups of friends, but only after they've had a chance to build trust with that group. Even then, they need as much time away from the pack as they do with it, if not significantly more; that's how they recharge, refocus, and think through the world around them. Their relative silence is simply one of a list of crucial character traits, not a flaw, and they're often surprised to learn that these traits are perceived by others as them acting rude, dismissive, or disinterested.
The introverts reading this paragraph are fiercely nodding right now.
To try and read into what Wooten is going through, or why he looked comfortable in Germany and less so in Philadelphia, here's a guess: these 15 months have been hard on him, a new country, new team, and very little chance for his teammates to truly get to know him (summer transfers rarely integrate quickly in Major League Soccer anyway). Introverts have a hard time acclimating to a new group under the best of circumstances, but add into that a minor language barrier, a large cultural one, and a major global pandemic, and suddenly a slow social enmeshing turns into a glacial one.
"Introverts also favor consistency over change and cope with change best when they know ahead of time what to expect and have enough time to prepare for it." 2020 has not been a year ripe with either consistency or time for preparation.
A second angle on the celebration after Bedoya's goal actually shows a more complex face from the striker, a look that perhaps says, "Dude, you're welcome," or that implies Wooten is letting the captain have his moment and that he feels perfectly fine to do so without the spotlight or credit.
A goal and 3 points! Yessir! 😝😜 #DOOP pic.twitter.com/rxfoDF1kde

— Alejandro Bedoya (@AleBedoya17) September 21, 2020
Ceding the spotlight is what introverts do after all. They don't value attention in that way, and that's just who they are.
Coming out by looking in
Jim Curtin is a player's coach, and three different leadership groups have decided he's the man for the head job in Philadelphia substantially because of that trait. For the gaffer, that means winning soccer games by managing people, ones from various countries, various socio-economic backgrounds, and various levels of comfort with the idea of simply being social.
There's certainly a selection bias that might seem to favor the extroverted and bold in professional sports, but players like Michael Jordan, Steve Smith, and Tiger Woods are all known for their introverted qualities, not to mention this who's who list of influential people that might also fit into a category of introversion as well.
This Kacper goal put us up by ✌️ & is tonight's @NJMIns Insurance Goal of the Match!👏👏👏#DOOP pic.twitter.com/IAZwemjA0t

— X – Philadelphia Union (@PhilaUnion) September 21, 2020
To further the mystery of this piece's Zapruder-ing, consider those suggestions above again, the ones of Wooten being left out of the group hug. With yet another angle to peruse, consider this: it turns out he did hug, decided he'd had enough hugging, and moved on.
…a classic introvert move.
It's clear from his clips in Germany that Wooten, when given time and made to feel comfortable, is the guy players run toward after a crucial moment in the game. It's also clear from his clips with the Union that he won't insist upon that happening simply because he exists on the pitch.
The Union are better with each player feeling understood by their teammates and empowered by their leadership. Some players have an easy time navigating the social waters required to make that happen than others, but all kinds deserve the support required to make that happen no matter what.