The ball is round. The place is Philly.
Daily news roundups
Posted by Sara Griswold on January 17, 2020 at 10:12 am
Author: Sara Griswold
Sara is a former midfielder who played for YMS in Bucks County and has terrible knees that gave up on her before college. Now, she watches soccer at home, which is on the other side of the river, and works in marketing. Follow her on Twitter @Sara_Gris3.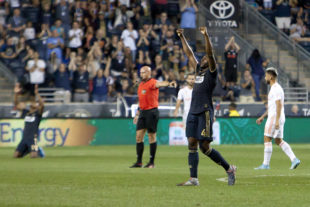 Eastern Conference Championship
The shorthanded Union lost a 2-1 heartbreaker to New York City FC.