Photo of Zac MacMath by Earl Gardner. All others by Staci Klemmer
I love my Union.
I like to think of myself as an enthusiastic fan. I will not miss a game at PPL Park. I have purposely planned my vacation around games — whether its coming back early for the Colorado game or scheduling so I can see an away game. I created a Twitter account just to follow the players and other knowledgeable soccer types. I listen to podcasts and read websites. I would like to believe I am an informed enthusiastic fan.
My classroom at school is decorated in early Philadelphia Union. You know all those posters and towels they give away? All put to good use, I will never have to come up with bulletin board ideas again. Since I order/organize all of the uniforms for my kids' club, I work closely with Angelo's Soccer Corner. Who did they call when they had a 4ft by 4ft poster of Jack Mac that needed a home?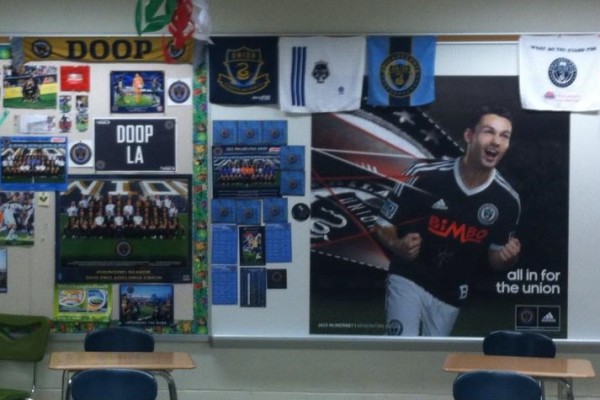 Even the students who I don't teach know me as that Union teacher. I have a student who chose to take my class next year not because of the topic or my fabulous teaching skills, but because she knows we can talk Union all year long.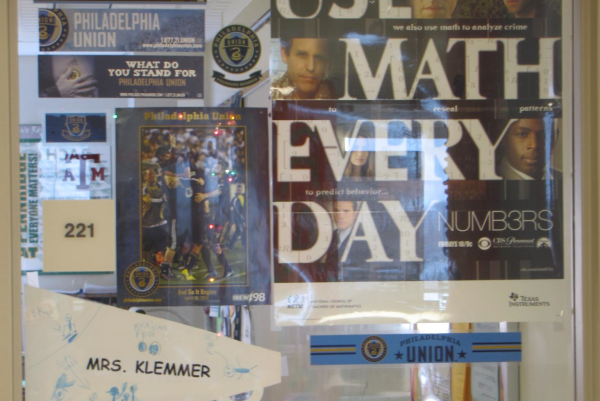 My friends call me an obsessed stalker. I do have a plethora of autographs. I only lack Shea Salinas (gonna get it this year!) and Mondragon (that might be a bit tougher) from the past 5 years. I never miss an opportunity to shake hands with a player at an event. I have even been known to use my children to get players to come over after games. Who can resist this cute face?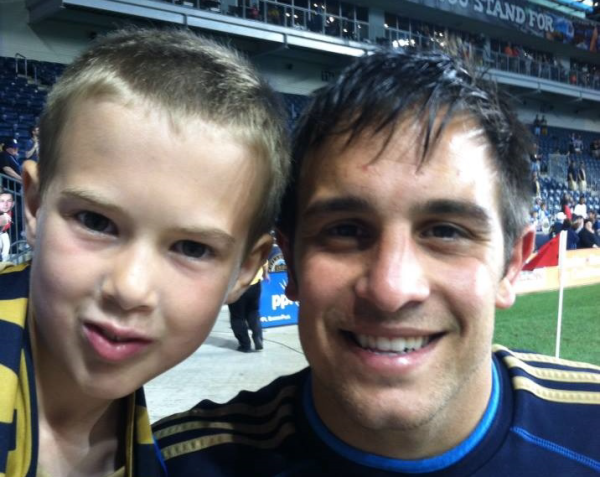 What I have found is that our players are incredibly gracious and patient. They always take time to talk to my kids — asking about their soccer aspirations, taking time to sympathize with my youngest when he didn't make the team, and never turning down a photo request.
My friends all ask if the players know me by name (they do not) or if they run away screaming when they see me.
I was actually worried about that second point, but my fears were put to rest at the team dinner this year at Fogo de Chao. I walked up to say hello to Danny Califf. I always put out my hand for a handshake, but Danny was having none of it and came in for a hug. Now here comes the really important bit…
Danny was standing next to Zac, who has long been one of my favorites (I teach math — MacMath, get it?). I turned to greet him with a handshake and he said "What, I don't get a hug too?" At that point my fears were put to rest — no, they don't run away screaming from me!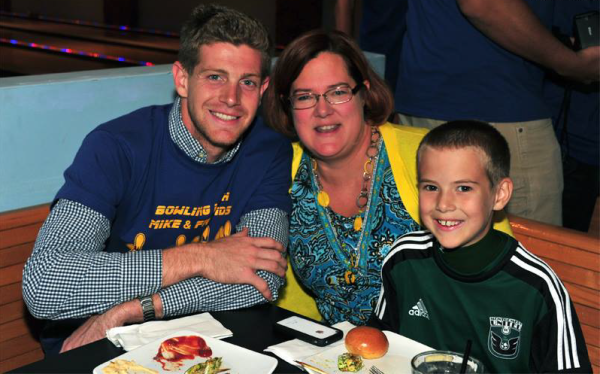 Call it enthusiastic or obsessed, I do love my Union. I will continue to drive to Florida for preseason, fight weeknight traffic to get to PPL Park, and plaster Union paraphernalia on my classroom walls.
Did I mention that we're repainting the house tan and navy? OK, so maybe a little obsessed.