Featured image: Daniel Gajdamowicz
The Sons of Ben organized a memorial tailgate before Saturday's game against DC United, in honor of Eric Shertz. The moving event was made all that more special by the participation of DC United supporters groups La Barra Brava and The Screaming Eagles.
Below are photographs from the event from PSP photographers Barb Colligon and Daniel Gajdamowicz. Before that, there is this video report from the event, reported by PSP's Eli-Pearlman-Storch and videotaped by Daniel Gajdamowicz.
Photo Essay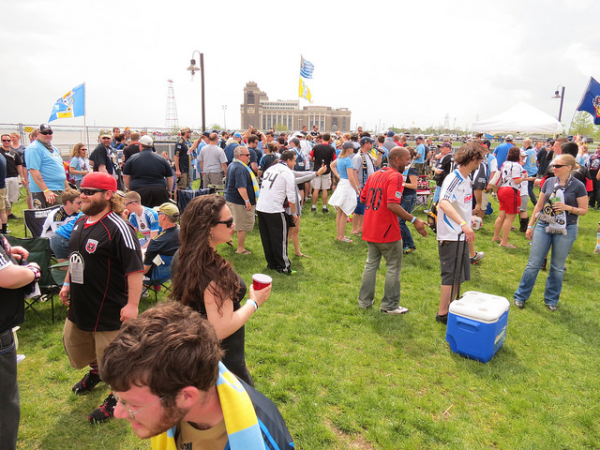 Sons of Ben and DC United supporters gathered together for the tailgate
Photo: Barb Colligon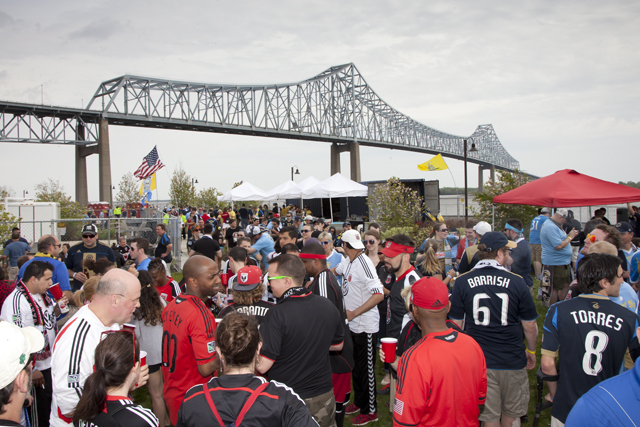 It was a good crowd
Photo: Daniel Gajdamowicz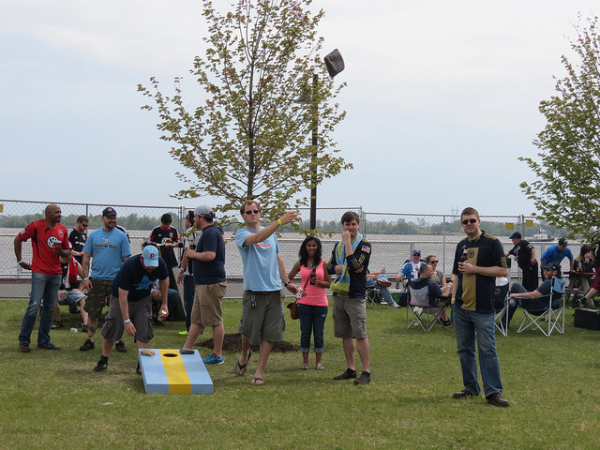 Eric Shertz Memorial Cornhole Tournament final round
Photo: Barb Colligon
Cornhole Tournament winners Kevin Leonowich (L) and Brian Smith (R) with Eric Shertz' son, Gabe.
Photo: Barb Colligon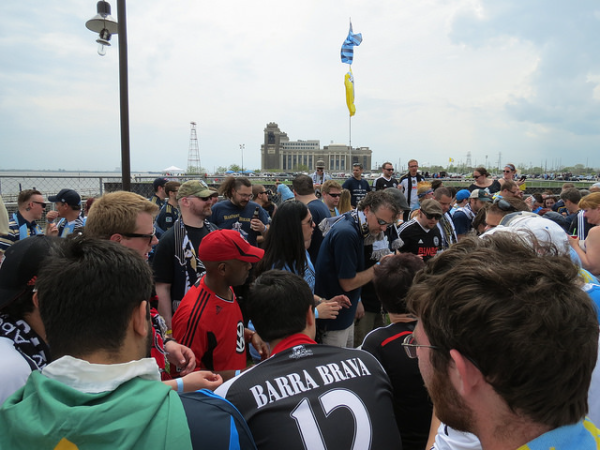 Co-Union supporters-DC supporters bearfight about to commence.
Photo: Barb Colligon
Everyone wins!
Photo: Barb Colligon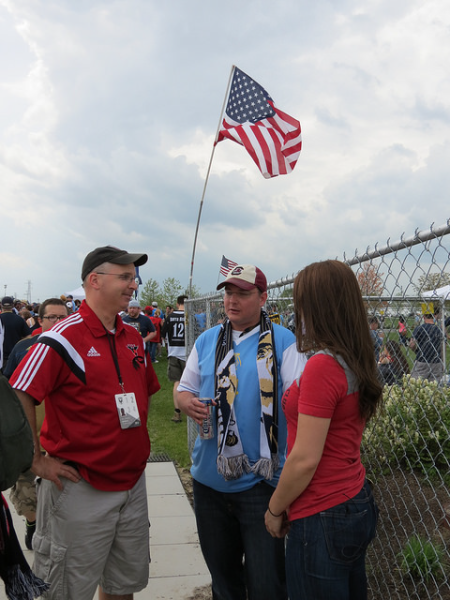 Sons of Ben president Kenny Hanson (R) with the Screaming Eagles' Jimi Butler (L)
Photo: Barb Colligon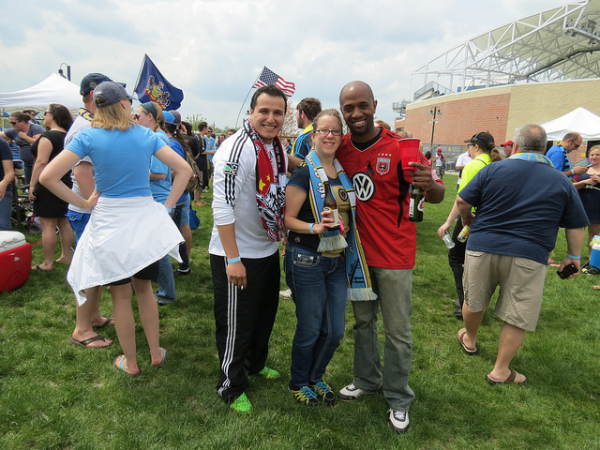 It was a truly special event
Photo: Barb Colligon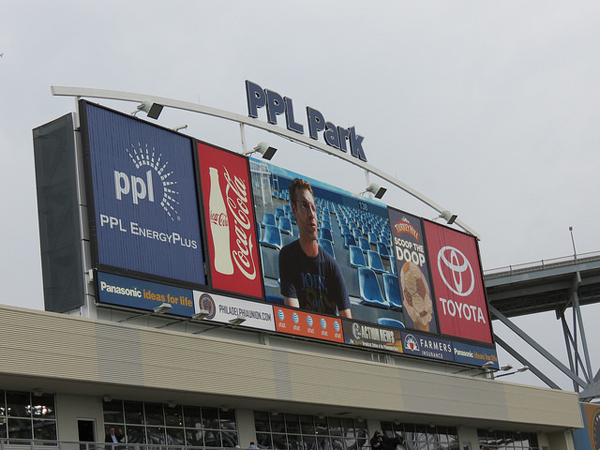 The fan testimonial Eric recorded last season was played before the start of the game
Photo: Barb Colligon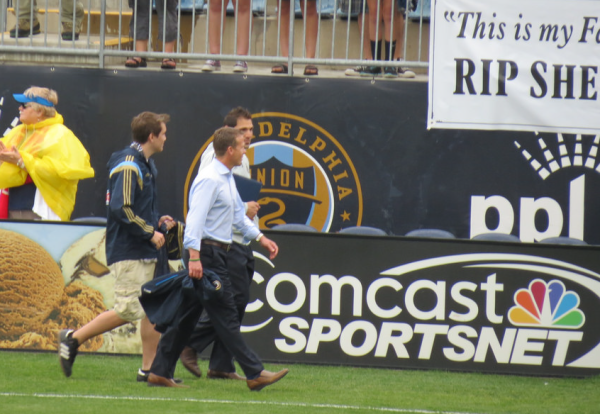 Gabe Shertz enters the field before the kickoff with Union head coach John Hackworth and assistant coach Rob Vartughian
Photo: Barb Colligon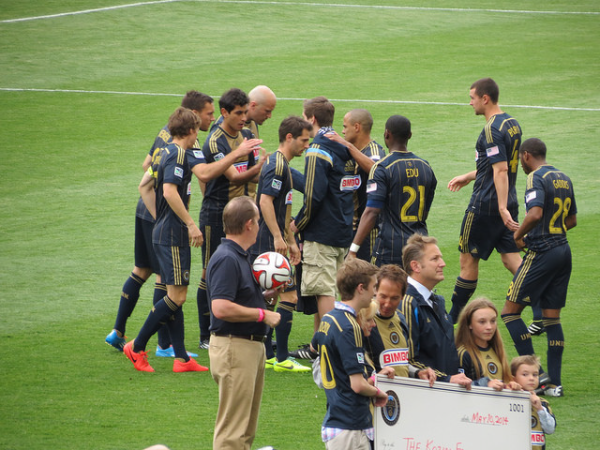 Gabe joins the team on field before the pre-game Starting XI photo. In the foreground are Nick Sakiewicz and the family of Stan Koziol, the Clifton, NJ born player who played at Loyola, the Puerto Rico national team, and in the MISL, NPSL, and APSL, who recently passed away after battling leukemia.
Photo: Barb Colligon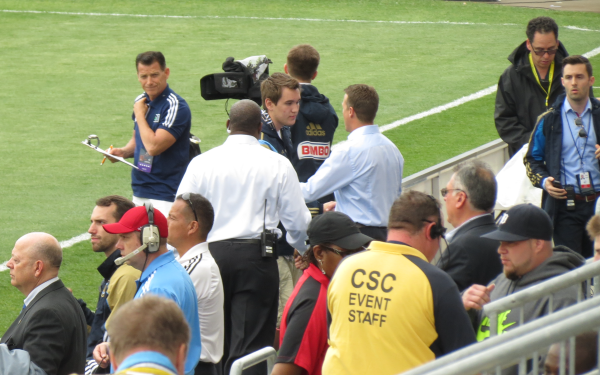 Gabe and John Hackworth before kickoff
Photo: Barb Colligon
A minute of silence commenced at 20:10 of Saturday's game
Photo: Daniel Gajdamowicz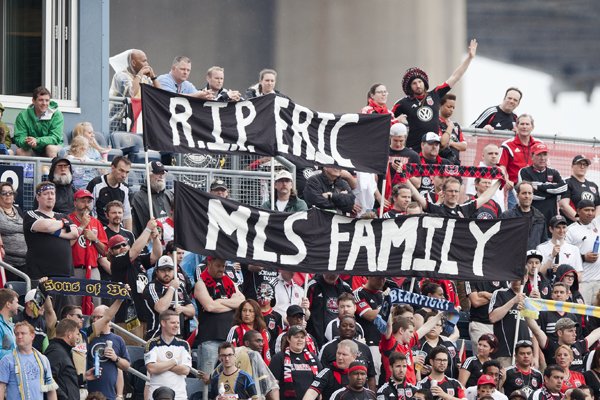 DC United's traveling support joined in paying their respect
Photo: Daniel Gajdamowicz