PSP photographer Paul Rudderow was on hand for a hard fault 1–1 draw between the Army Black Knights and the Navy Midshipmen in the inaugural Army-Navy Cup. The game was played Sunday afternoon at PPL Park in front of a crowd of 3,672, the most to watch a college match at PPL. Here's a look at what he saw.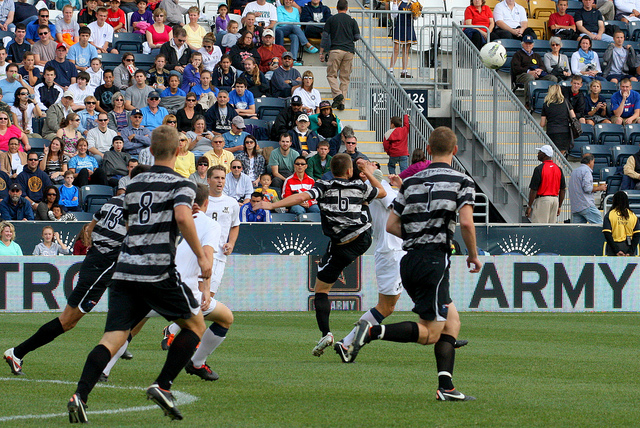 Josh Koeppe gets a boot up a little high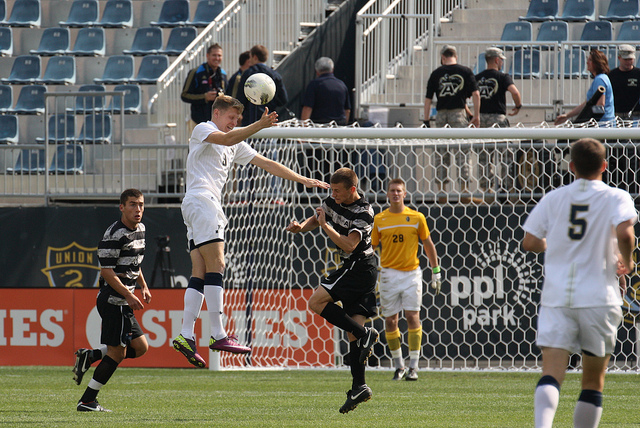 David Arnold heads the ball forward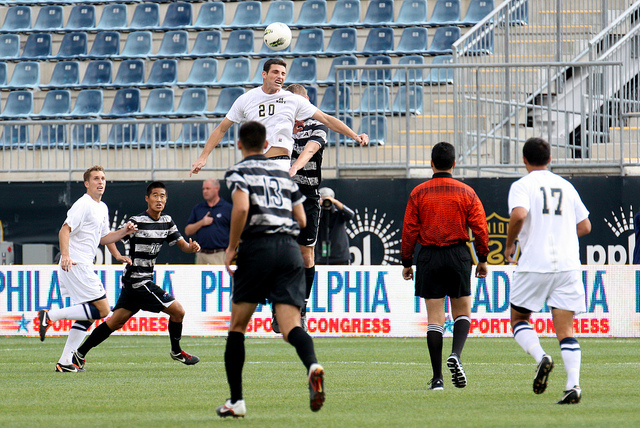 Westfield, NJ native Joseph Greenspan was a towering presence on the front line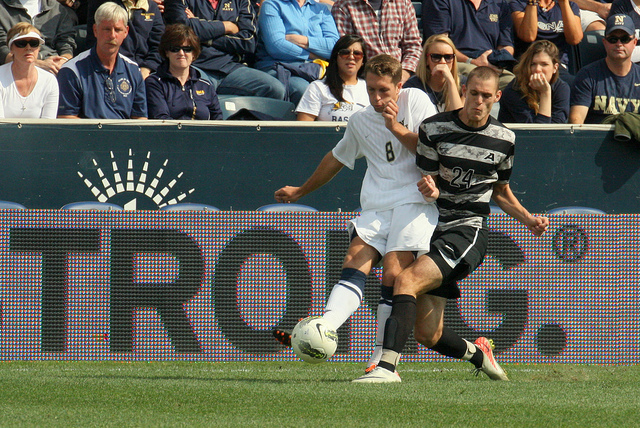 David Jackson receives a little bump from South Orange, NJ native Devin Perlee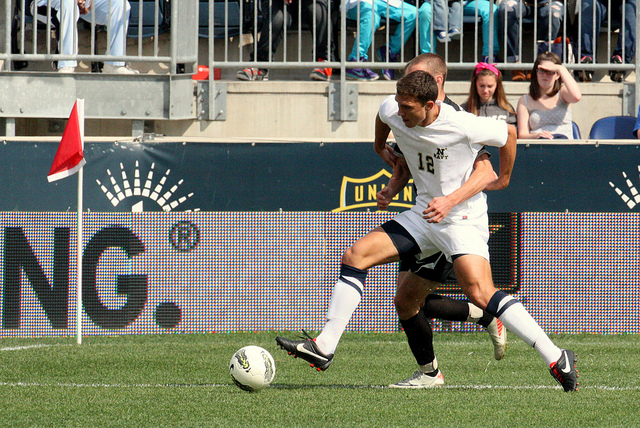 Derek Vogel is escorted to the end line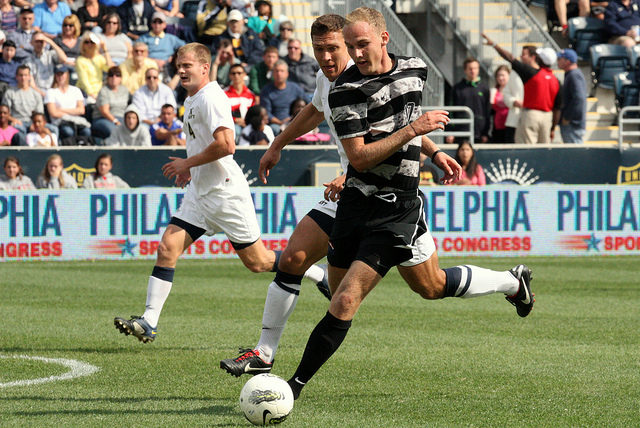 Trent Brown catches up to the ball just outside the eighteen
Nick Dubee took a nice crack to the chin but still got up with Perlee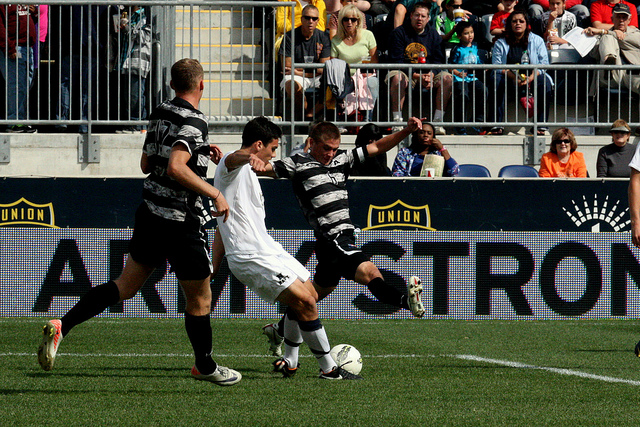 Koeppe attempts to block the clearance from Dubee
David Jackson tries to maneuver away from Arnold Chun
Zach Davis shields Brown off the ball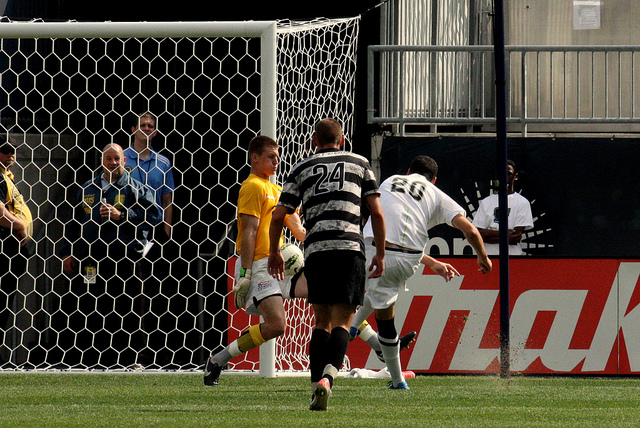 Greenspan takes a point blank shot at Army keeper Winston Boldt
Speedy Sean Mogan outpaced Guy Skord for the clearance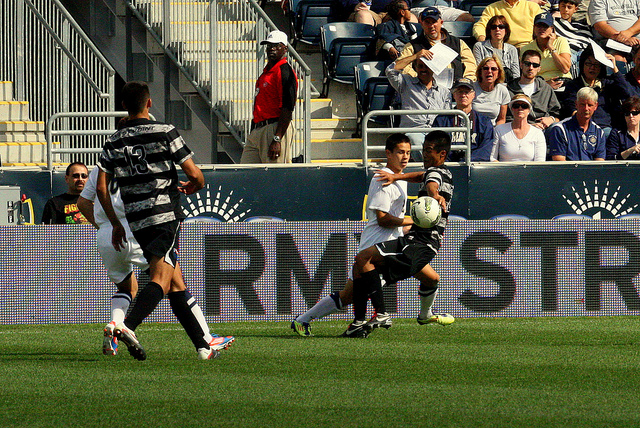 Did anyone really think this was a handball on Chun?
Boldt scrambles to get the ball before Patrick Sopko arrives
Dover native and Navy captain Giiehti Christian has a hard time getting up with Tommy Jaeger on his back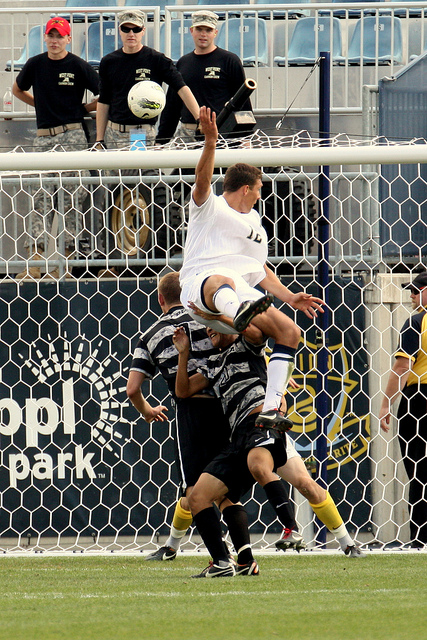 Vogel flicks the ball on net and has a seat on top of Chun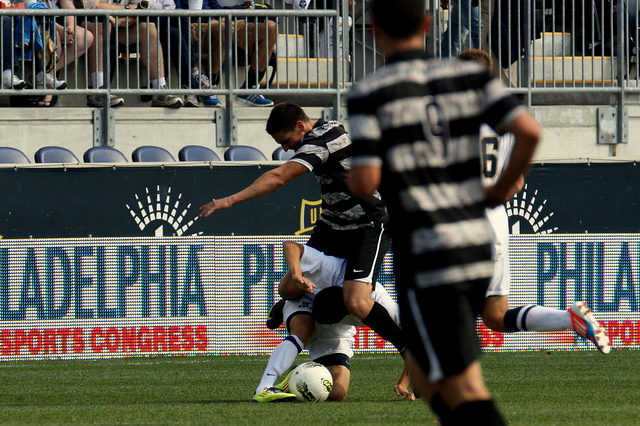 Cody Guerry returns the favor by sitting on Swarthmore, PA native Thomas Shiba
Mogan holds off Alex Wilson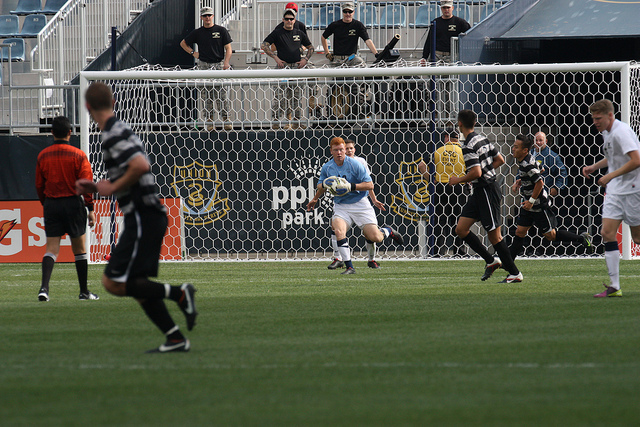 Gavin Snyder wasn't as busy as Boldt but still had to make some key saves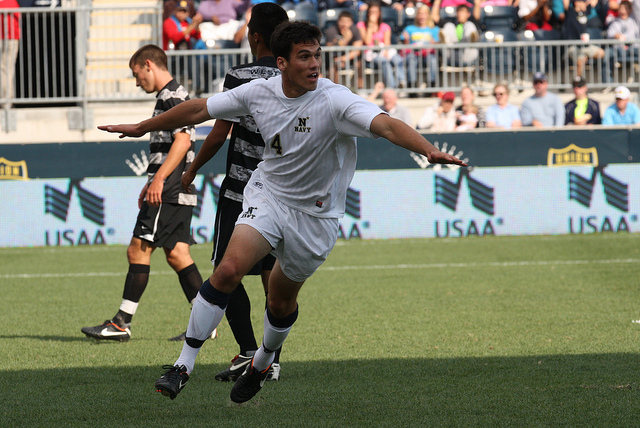 Shortly into the second half, Dubee converts a nice pass from David Jackson for the first goal of the match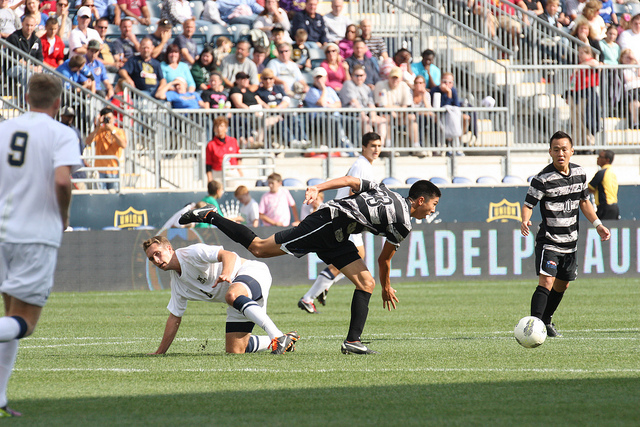 Peter Lee gets a little tripped up by Jackson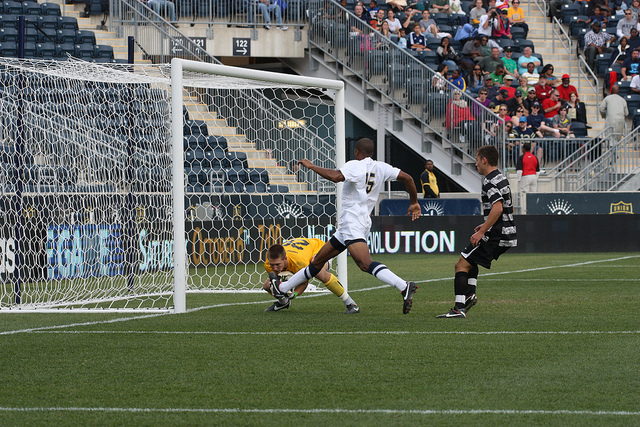 Boldt scoops up the ball just as Christian arrives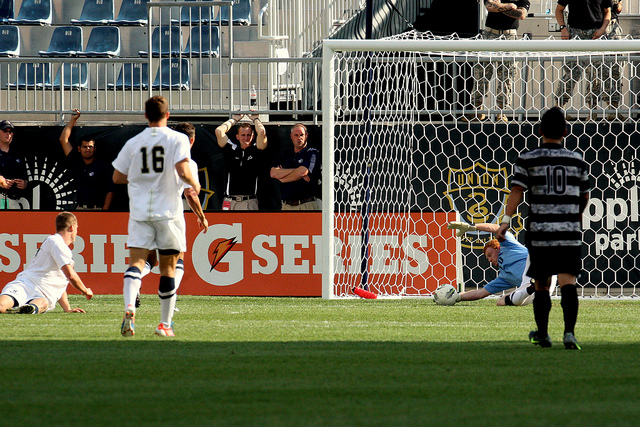 It was Snyder's turn to make a game saving stop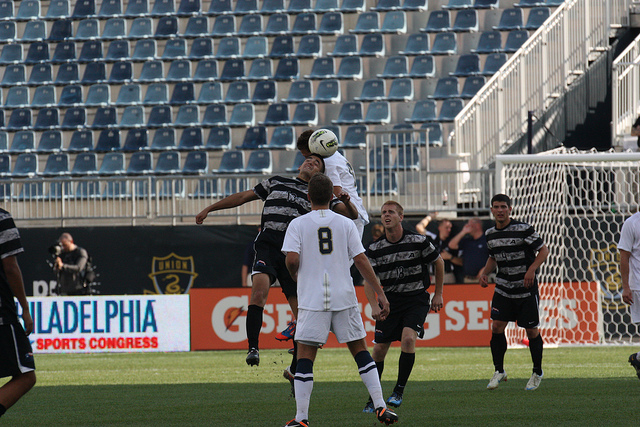 Kyle Golonski goes up for the ball with Grant Valenstein
Eric Wootten holding Brown off the ball
Michael Kim skillfully sinks a penalty kick

With that goal, Army tells Navy we're all even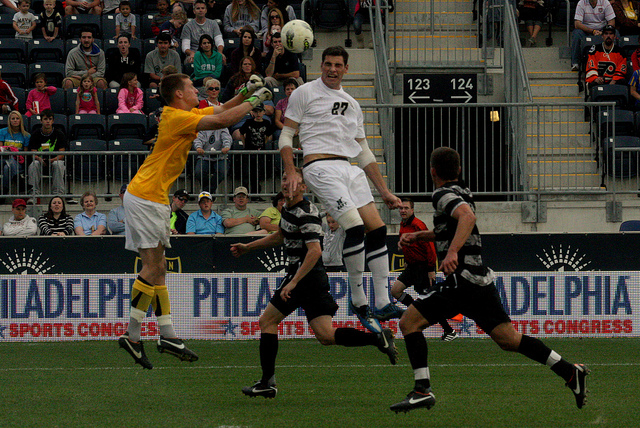 Greenspan flicks the ball past Boldt but over the net
A little Gangnam Style entertainment prior to the start of overtime
Arnold gets his head on another loose ball
Koeppe settles the ball in midfield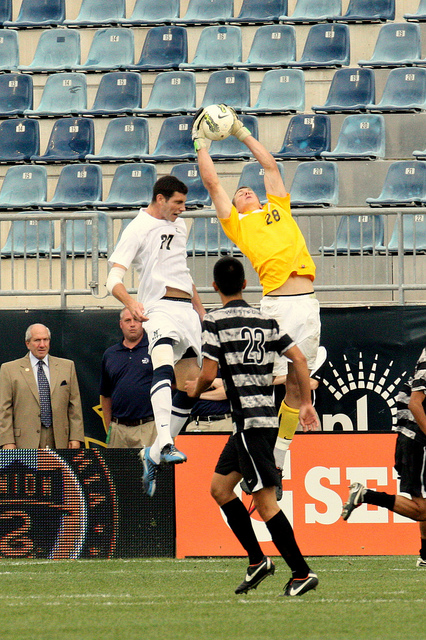 Boldt continued to make great saves in overtime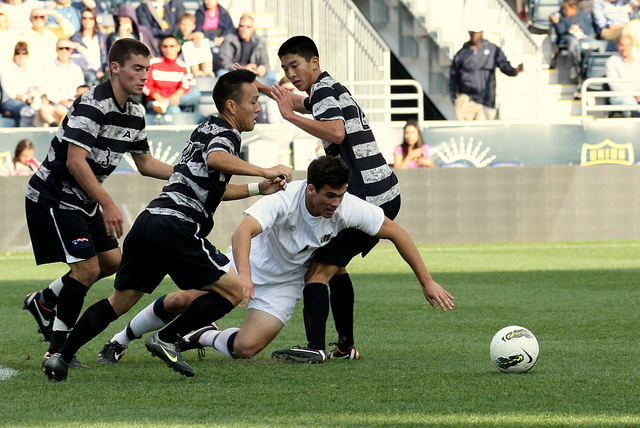 Dubee tries to split the defense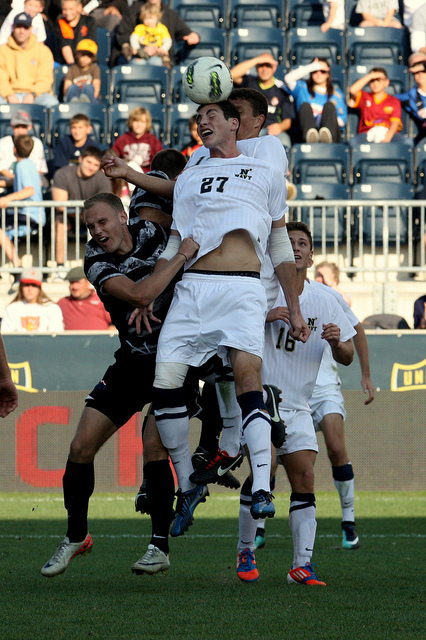 Greenspan has one last try at goal before the end of the game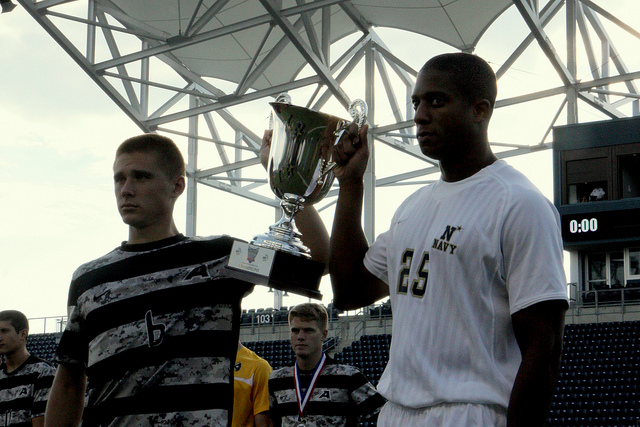 Neither Captain appeared happy to settle for the tie
For more photos, check out Paul's Flickr page.