PSP photographer Daniel Gajdamowicz's look at the Union's dramatic loss to Columbus Crew.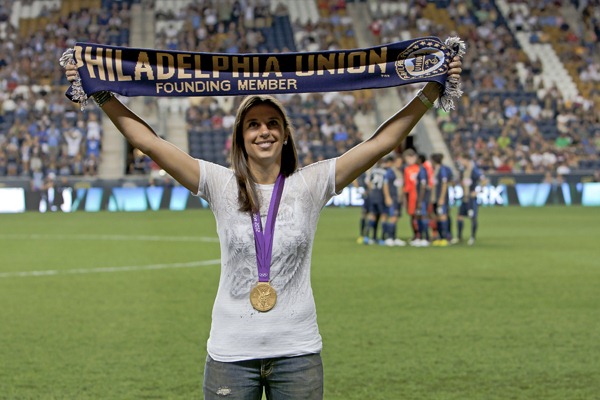 Olympic gold medalist and Delran native Carli Lloyd was on hand for the game.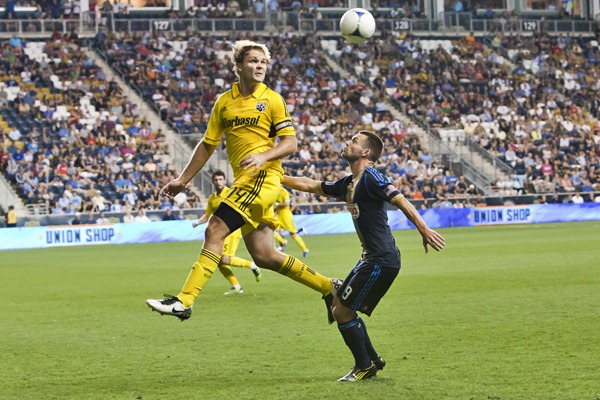 Chad Marshall rises above Jack McInerney.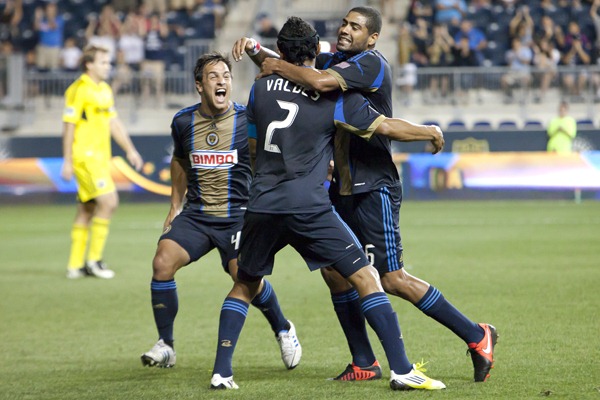 Celebrating Carlos Valdes' free kick goal.

The River End is stunned into silence following Josh Williams' equalizer just before the half.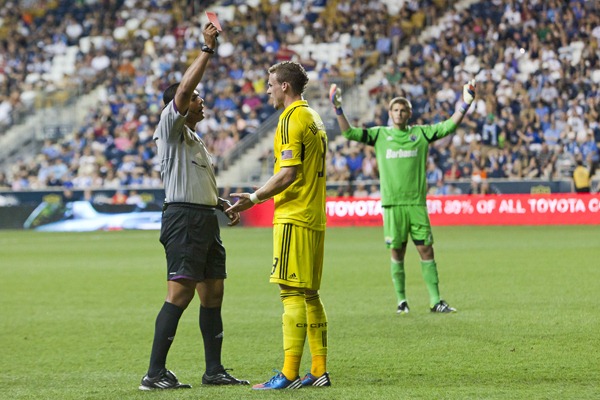 Later, Williams is shown the red card.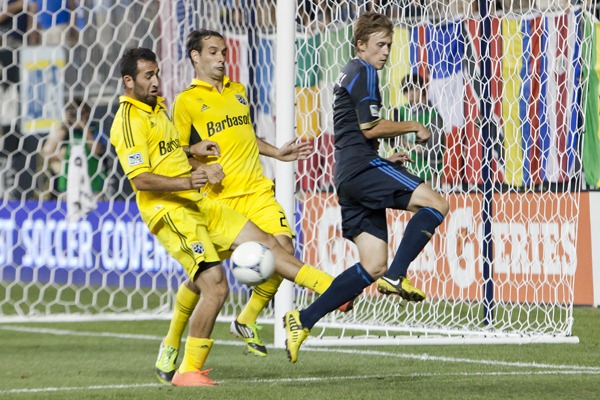 Brian Carroll tries to redirect an incoming cross.

Amobi Okugo struggles to find space while Marshall helps him to the turf.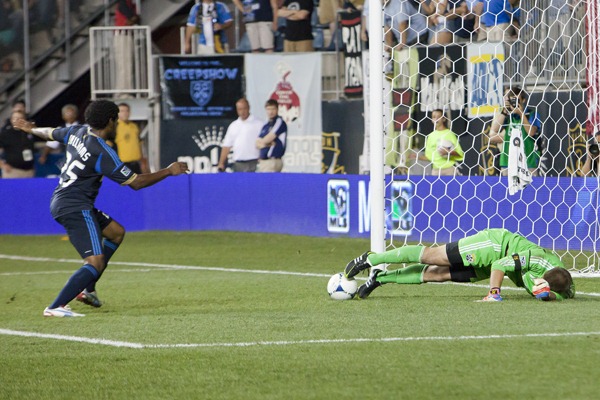 Matt Lampson makes a ridiculous stop on Sheanon Williams…

And the ball comes to Carroll, who then sinks it…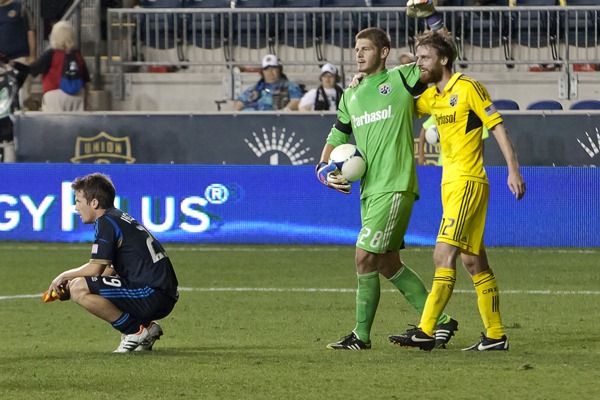 Lampson and 95th minute game-winning goalscorer Eddie Gaven celebrate while Antoine Hoppenot can only ponder what should have been.