PSP contributing photographer Barb Colligon was at PPL Park on Thursday night for the Philadelphia Union open practice for season ticket holders. Here's a look at what she saw.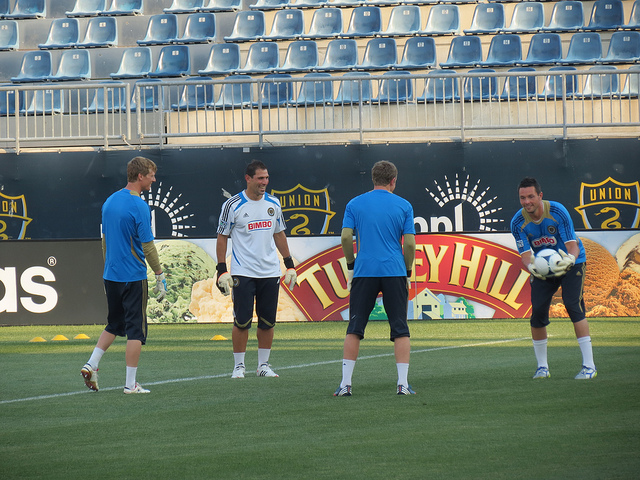 The goalkeepers came out to warm up first.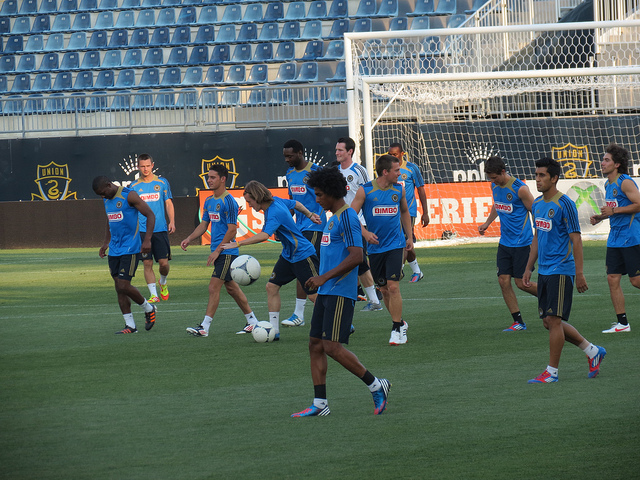 Then the rest of the team came out.
Coach Hackworth instructs the team.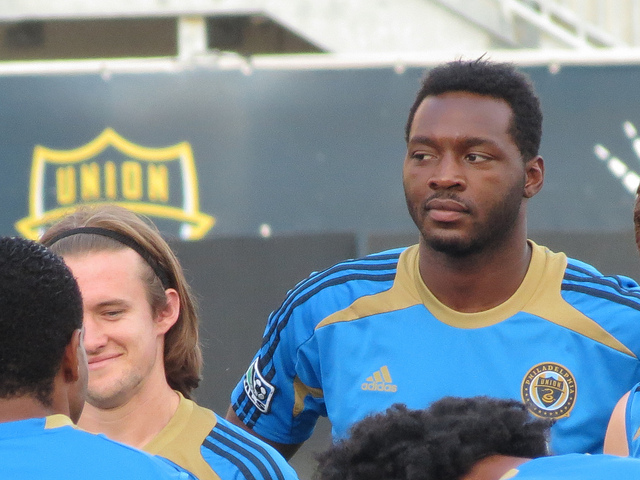 Yep, that's Reading United's Greg Cochrane and former QPR man Patrick Kanyuka.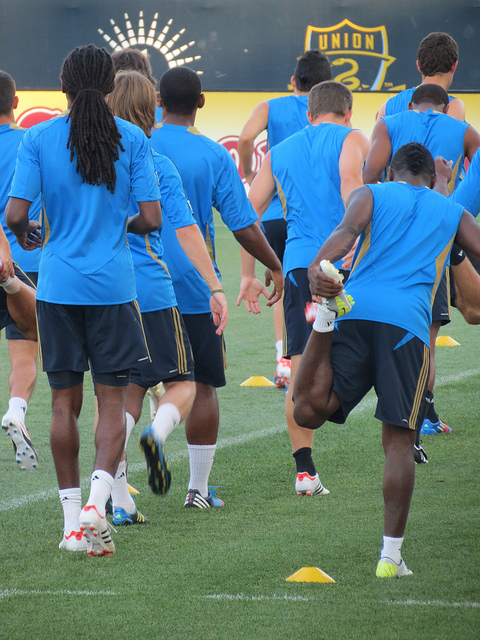 Warming up.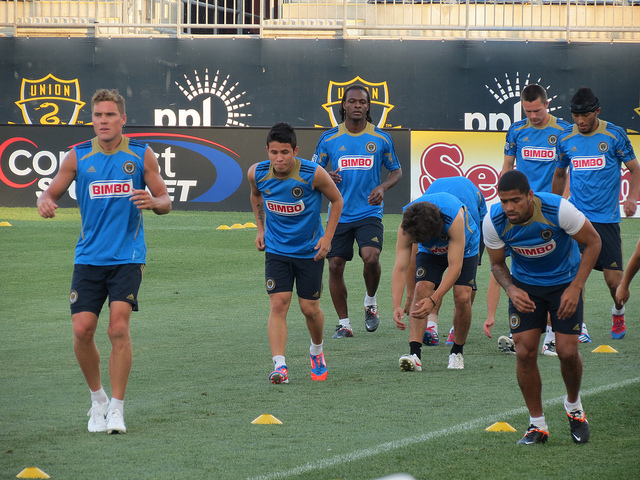 There's Chris Albright, Roger Torres, and Gabriel Gomez looking fit and new guy Jorge Perlaza.
Coach Hackworth and Brendan Burke review the drills.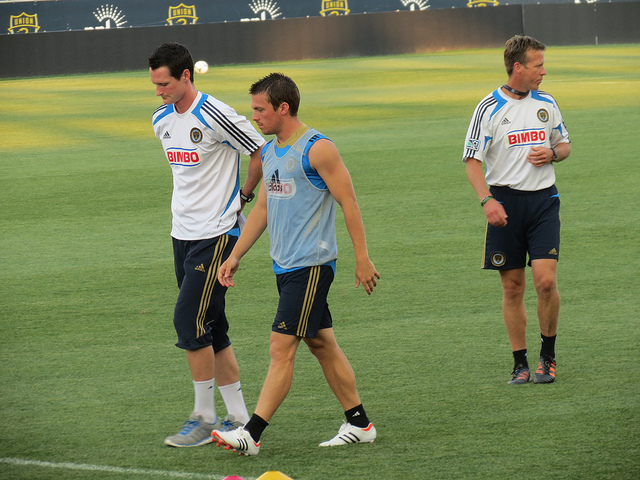 Everyone's favorite spark plug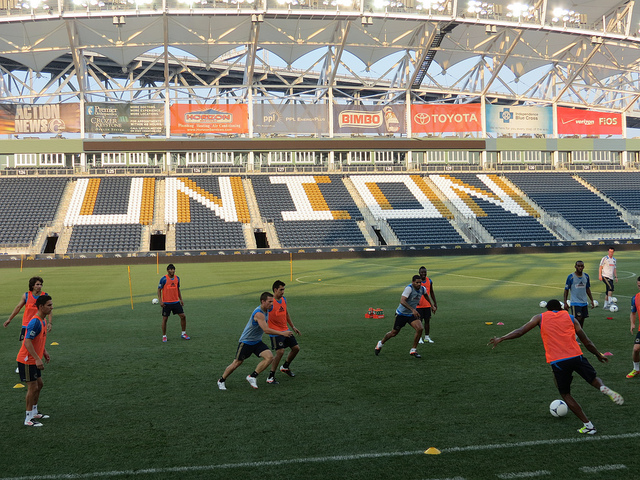 Drills underway.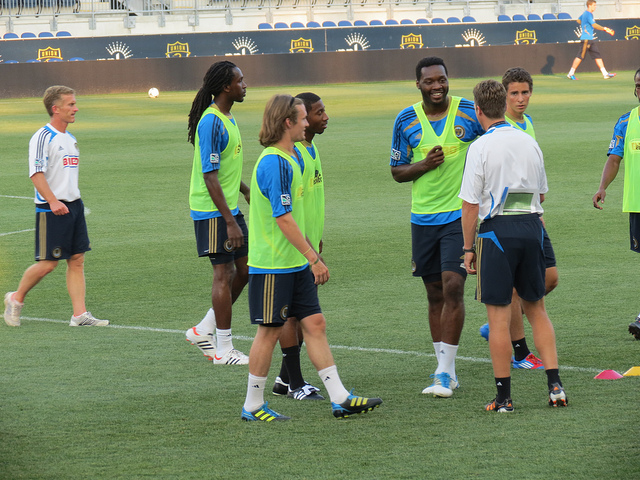 That Kanyuka fellow is big.
Coach Hackworth explains the next drill.
Freddy is open!
Williams and Witkowski sat this practice out. The cooler was for Sheanon's foot.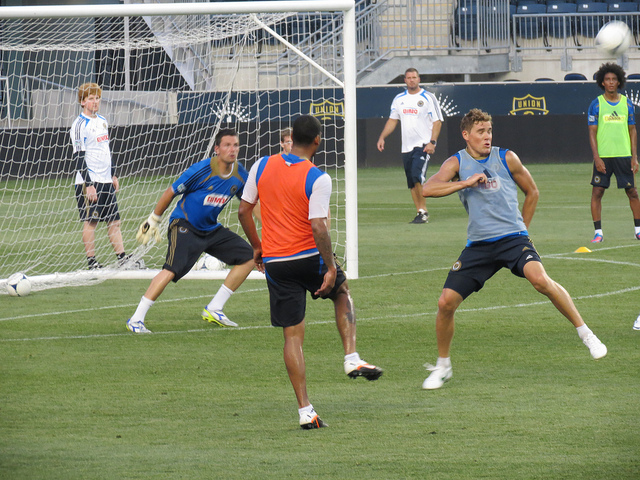 Some action in front of goal.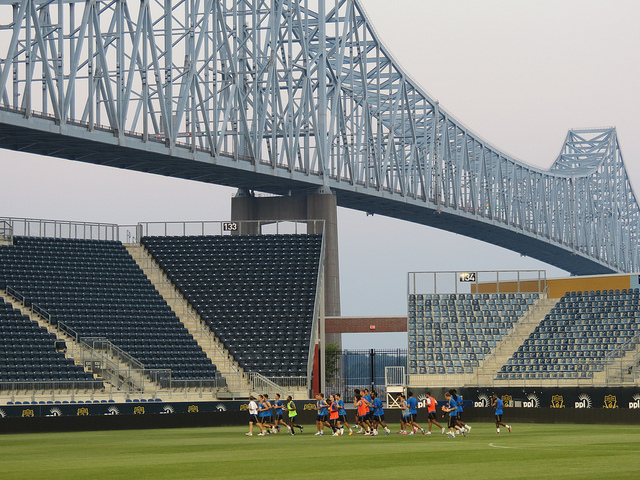 The warm-down.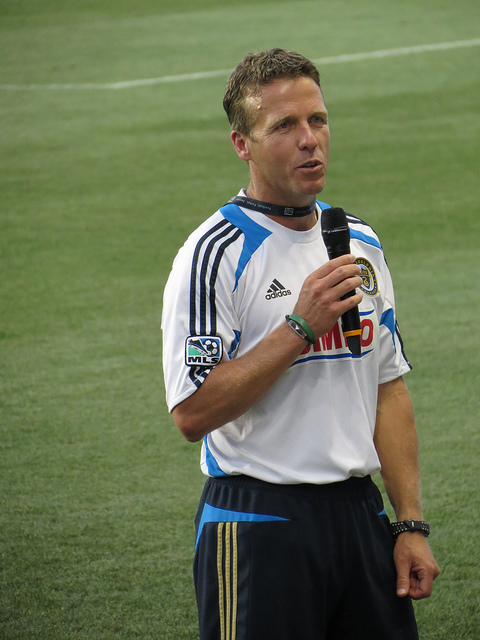 Coach Hackworth addressed the fans after the practice.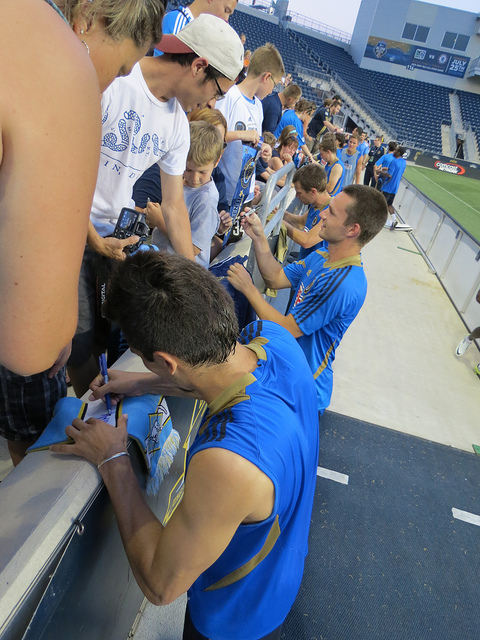 And then the players signed autographs.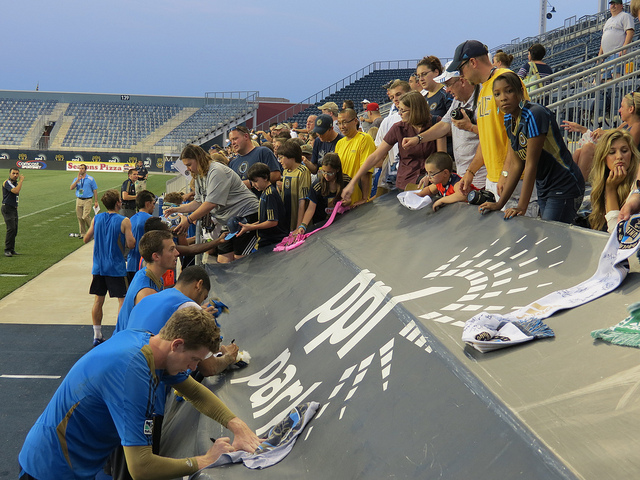 Everyone got into the action.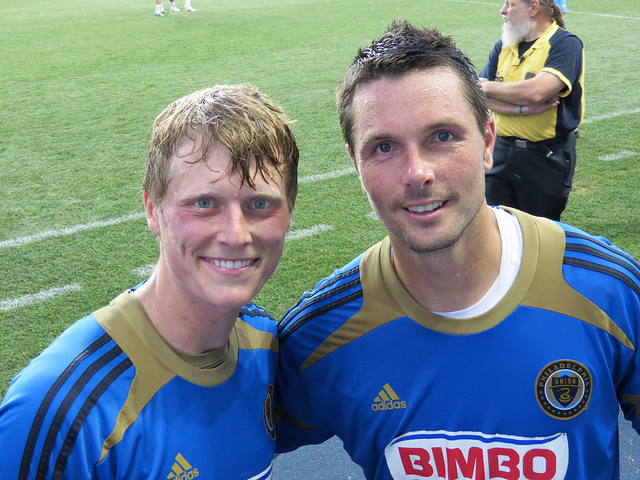 Those are some sweaty goalkeepers.
The Captain reached out to the fans.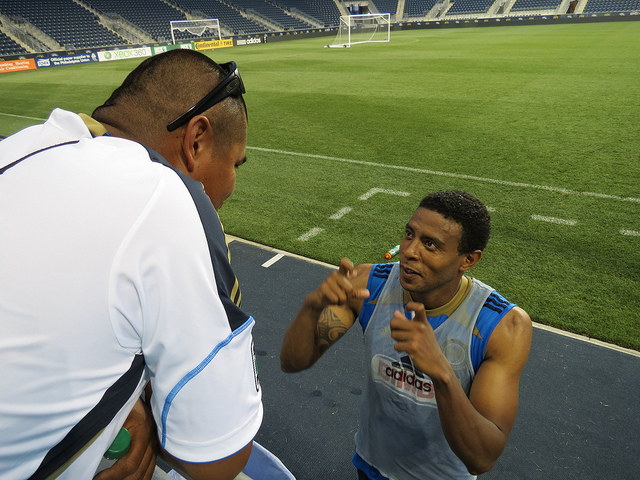 Lionard takes a snap.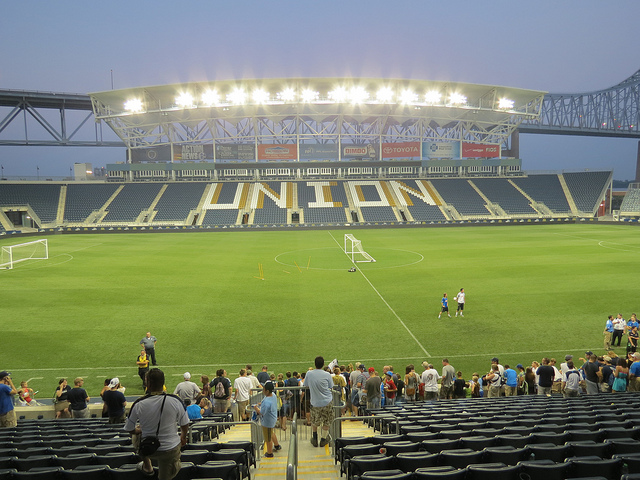 A good night at PPL.