PSP photographer Nicolae Stoian was on the sidelines at PPL Park for the Philadelphia Union's 3–0 win over Rochester Rhinos in the third round of the US Open Cup. Here's a look at what he saw.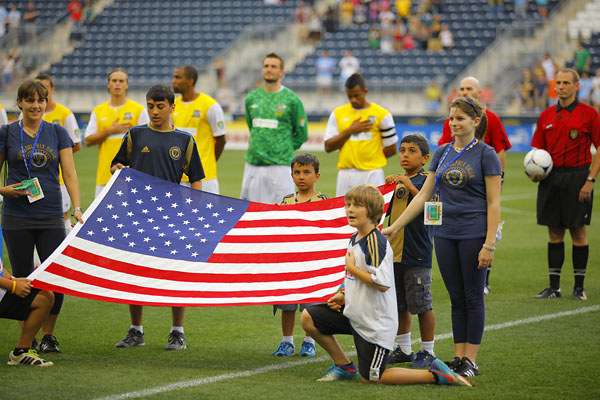 The opening ceremony.
The Union's starting XI.
Keon Daniel working the end line.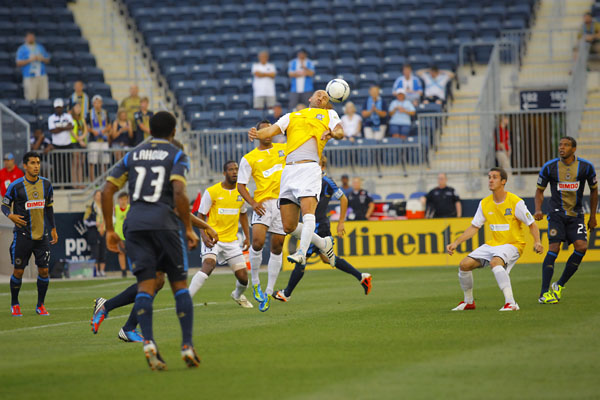 A Rhino rises.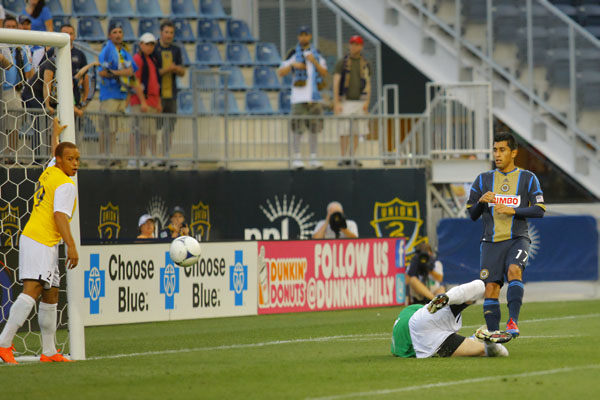 Josue Martinez looks to finish…
…And does.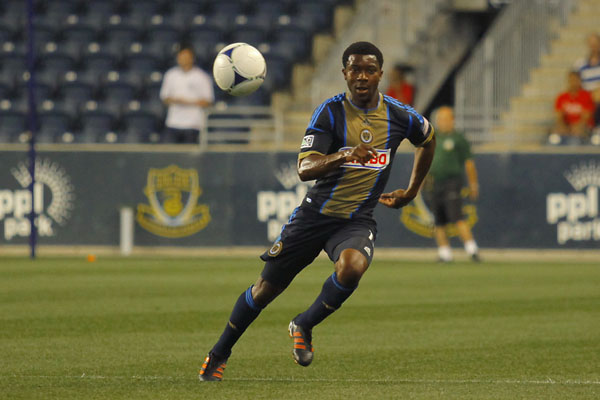 Michael Lahoud on the move.
The skies soon threatened…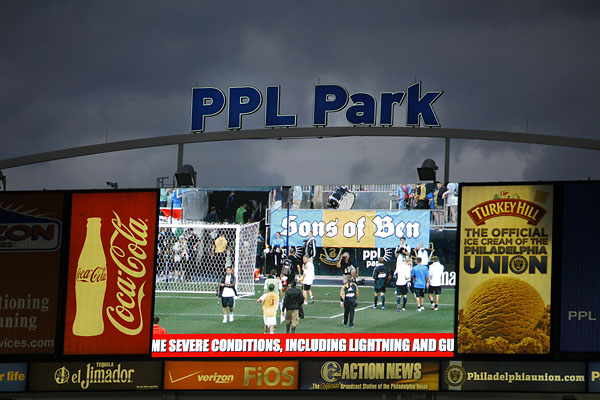 …And the game was halted for nearly an hour.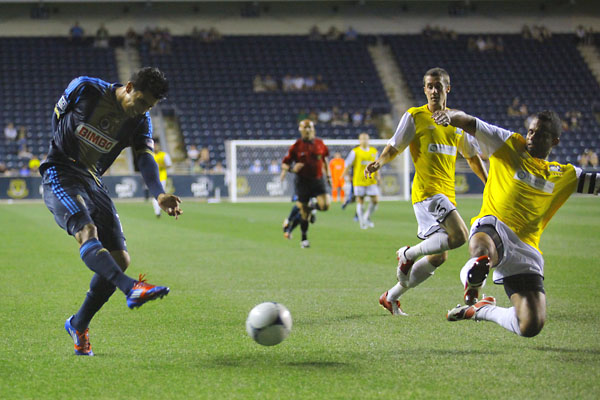 Martinez was a dangerous man.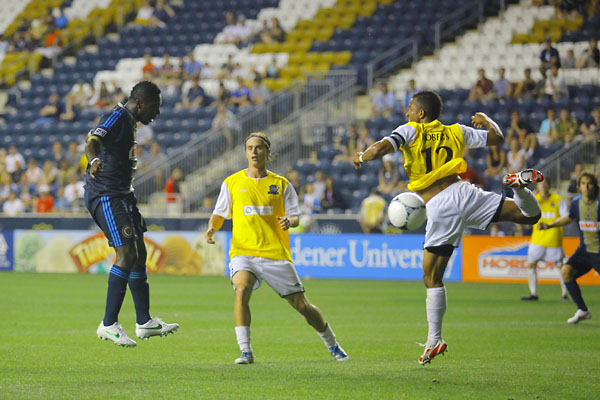 Adu using his head...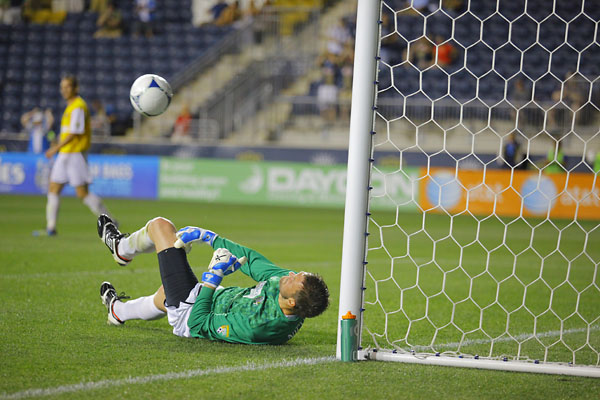 …to score his first goal of the evening.
Brian Carroll had a number of scoring chances.
Lionard Pajoy is fouled on the touchline.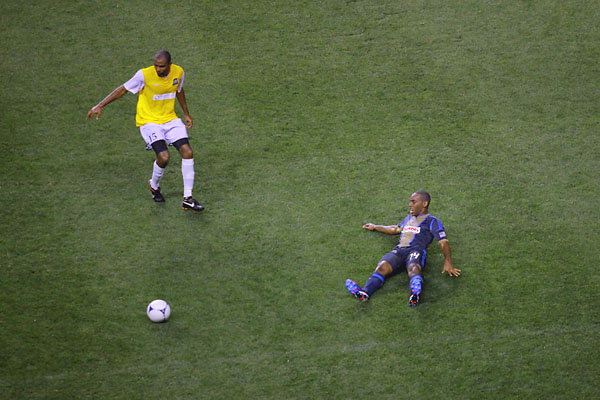 Amobi Okugo's sliding effort to break up a pass.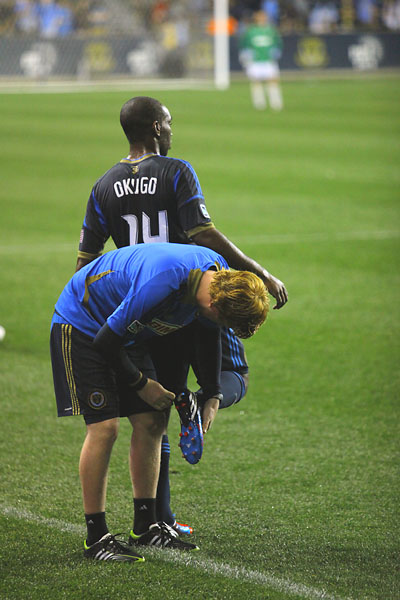 Amobi receives some cleat cleaning so that the sliding is intentional.
Michael Farfan to yellow guy: You shall not pass.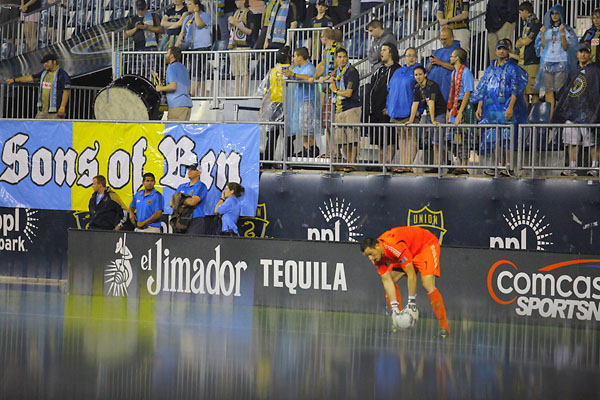 Chris Konopka was solid between the posts.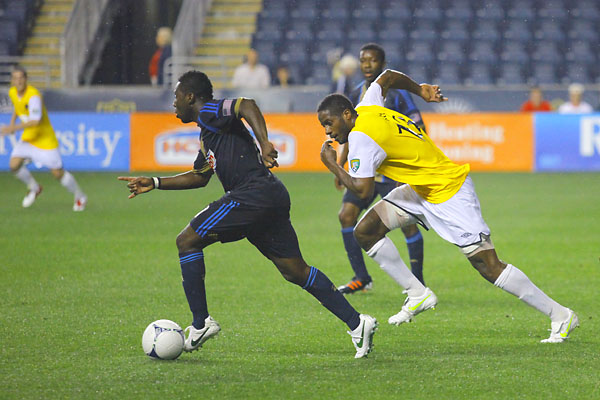 Freddy makes a run…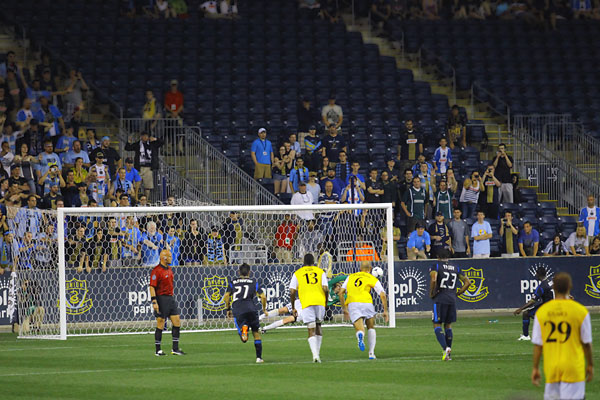 …And converts a penalty kick for his second goal.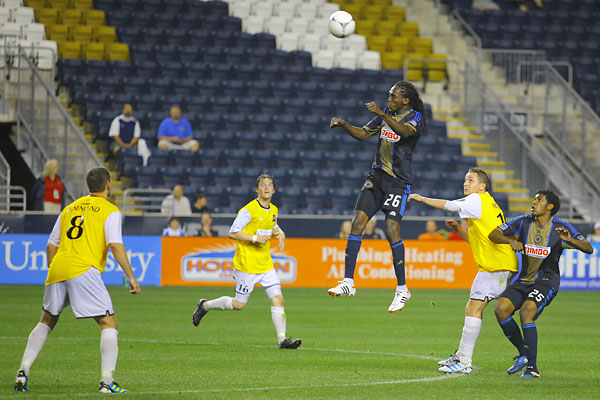 Yes, Keon is capable of levitation.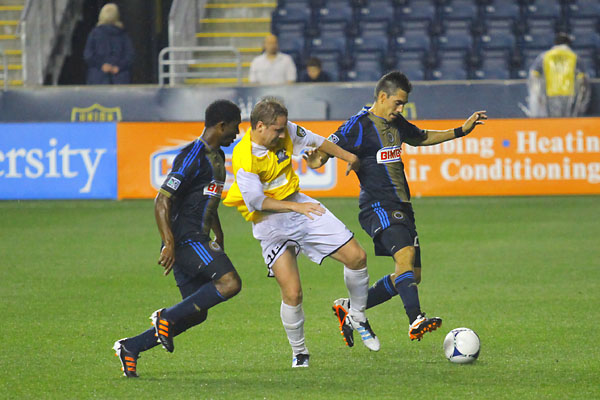 The Michaels closing a yellow guy down.
Martinez wins the header.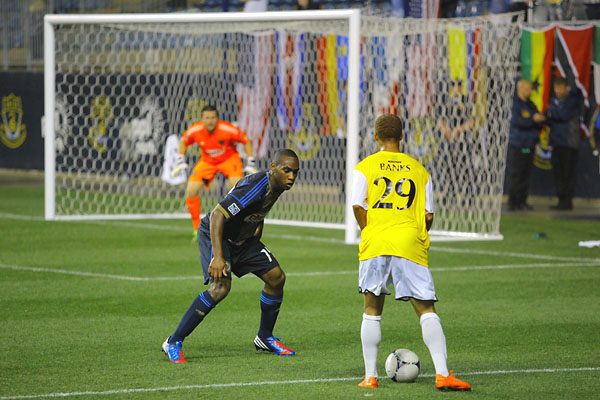 Yep, Amobeast has got Banks covered.
For more on the game, see PSP's match report and videos of John Hackworth's postgame press conference as well as locker room interviews with Chris Konopka, Sheanon Williams, Gabriel Farfan, Amobi Okugo and Michael Lahoud.