Photo: Paul Rudderow
Philadelphia Union
MSNsportsnet profiles Raymon Gaddis after his first start with the Union. Gaddis says of the start, "I had to get my feet under me just because I hadn't played in a game with the first team. I was excited and was trying to get the ball as much as possible those first couple of minutes to get my touches underneath me and get comfortable with the pace of the game. My teammates kept feeding me the ball, and toward the end of the game, I really got comfortable and it came to me pretty easily."
Gaddis tells Dave Zeitlin that all of his teammates helped him during the game, Sheanon Williams particularly. "They were encouraging me before the game, during the game – that's all I could hear," Gaddis said. "They were like, 'Come on, Ray. Come on, Ray.' Everyone out on the pitch just helped me make my transition to an actual professional game…Sheanon, he was behind me, conducting me, telling me to do this and do that because he has a lot of experience [at right back]. My teammates helped me tremendously."
Brian Carroll was named to Goal.com's Best XI for Week 6.
Vote Gabriel Gomez for Latino of the Week!
More power rankings! At Soccer America, the Union move up to No. 16. At ProSoccerTalk, they move up to No. 15. At SB Nation, the Union are at No. 17.
The Union come in eighth on the list of average price for a ticket to a home game in 2012 at $63.52. Recent expansion teams make up five of the eight most expensive average ticket prices: Portland (No. 1: $97.59); Montreal (No. 2: $96.46); Vancouver (No. 4: $77.80); Seattle (No. 5: $67.78); and the Union at No. 8, with the two LA teams and New York filling out the top eight. Chicago has the lowest average ticket price at $37.
Saturday's Union game on NBC Sports Network was watched by fewer people than the Barcelona game on ESPN. The Goalkeeper explores.
AJ Novick Group, the anger management training organization that is behind the new four-hour, $75 online course and 25-question quiz that fans kicked out of NFL games must now pass in order to be able to again attend games, is devising a similar program for MLS. PPL Park and Red Bull Arena are the two pilot stadiums for the new program.
Union Dues predicts a 1–1 draw with Chivas USA on Saturday.
The Sons of Ben will be holding a charity event for Brad Youtz on May 4 at the Stadium Club at PPL Park. Youtz, the SoB membership coordinator, recently lost his home in a fire. A FIFA 12 tournament will be part of the event, which you can register for here.
Local
Six players from Lower Merion Soccer Club's USL Super 20 national semifinalist team—forwards Voltaire Escalona, Emmanual Kollie and Max Tassano; midfielder Zoncher Dennis, and defenders Patrick O'Neil and Jonathan Dolezal—have joined Ocean City Nor'easters.
Nor'easter season tickets are available at a reduced price until May 1. Adult season tickets cost on $25 and youth season tickets are $20 and include a free Nor'easters Mini Soccer Ball.
US Soccer isn't the only organization unveiling new kits as Reading United (top is home jersey, middle is away jersey) are joined by Harrisburg City Islanders (bottom is home jersey) in releasing new kit designs. Whether or not you think the City Islanders' new kit is a success is your decision. Can't say I've ever been a fan of their logo.
Union Academy partner PDA's U-15/16 team is on fire.
MLS
Three Eastern Conference teams are playing tonight with DC looking to increase their unbeaten streak to five games as they host Montreal and Kansas City looking to make it seven-straight wins in Vancouver. Both games are only available locally through Direct Kick or MLS Live.
Sporting News looks at the rise in popularity of the Champions League in the US and how it benefits MLS. Interesting factoid:
"There's often a sense that American soccer fans either support their domestic league or look to Europe for their fix, that there's a permanent rivalry between the patriots and the 'Eurosnobs.' It turns out that's rarely the case.
"In an ESPN Sports poll conducted last year, more than 18,000 people ages 12 and over were asked about their athletic preferences. It found that 87 percent of MLS fans also follow international soccer and that 79.3 percent of those respondents who follow foreign clubs also keep track of MLS. Among respondents ages 12-24, pro soccer was the second most popular sport behind the NFL. It finished fifth overall. According to Nielsen, 68 percent of U.S. viewers who watched the Champions League in 2010 also watched MLS."
Former Philadelphia Union winger Shea Salinas bears no malice toward Rafa Marquez for breaking his clavicle. "It's not my place to put judgment on others…I forgive him for what happened…I don't know what's in his heart or what goes on in his head. The play itself was not very nice." Salinas says the impact of being tackled to the ground with Marquez's "entire body was on my shoulder" is what caused the break and that he didn't know Marquez kicked him until he saw a replay of the incident. He also says Marquez did not say anything to him after the match or try to contact him since then.
New York general manager Erik Soler says of the impending disciplinary ruling for Marquez, "We're prepared for whatever comes."
David Beckham has survived the cut and is on the 80-player "longlist" for the Great Britain Olympic team.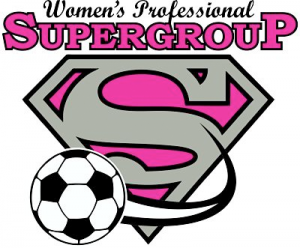 Juan Pablo Angel, who has been out with a concussion, could be able to return to play for Chivas USA against the Union on Saturday.
Women's Soccer
The Women's Professional Supergroup, the elite training program organized by former Philadelphia Independence coach Paul Riley and modeled after USWWNT residency training camps, kicked off this week at United Sports in Downingtown and runs April 16–22.
US
The Class of 2012 National Soccer Hall of Fame induction ceremony will take place on May 30 before the USA v Brazil game in Landover, Md.
US Soccer checks in with Steve Cherundolo in Hannover.
Elsewhere
 Thieves stole the cleats of Cristiano Ronaldo, Mesut Ozil and Karim Benzema ahead of Real Madrid's 2–1 loss to Bayern Munich in Tuesday's Champions League first-leg semifinal.
Jonathan Wilson explains how Bayern used the wings to expose Real Madrid's defense.
Chelsea host Barcelona today in their semifinal first-leg (2:30pm, FX).
We are going up!
Finally, longtime PSP readers will know that myself and fellow PSP writer Mike Servedio are supporters of Reading FC. Yesterday, Reading gained automatic promotion to the Premiership after beng relegated four years ago with a 1–0 home win over Nottingham Forrest. As the Reading Twitter account put it, "Pitch invasion of the highest order. Ledge being hoisted high. Amazing scenes! WE ARE PREMIER LEAGUE!" (This from this morning: "Greg the groundsman: 'The pitch isn't too bad. A little bit trampled!' #understatement. 'Nothing that spiker won't resolve!'")
With promotion assured, a three point lead over Southampton, and two games to go, the Royals are now focused on finishing in first place. On Saturday, Reading will host Crystal Palace, and Mike will be there.