In Portland, you can put a bird on something and call it art.
We do things a little differently here in Philadelphia.
With the season opener against Portland Timbers just around the corner, we'd like to invite Philadelphia Union fans to "Put a snake on it!"
Here's what you do.
Find a Portland Timbers photo and save it with your photo editing software. Then download this transparent image of the Union snake. (The image is in a zip file so the transparent background is preserved when you open it with your photo editor.) Paste it into the Timbers photo and, voila! You've put a snake on it!
You can be subtle, like this: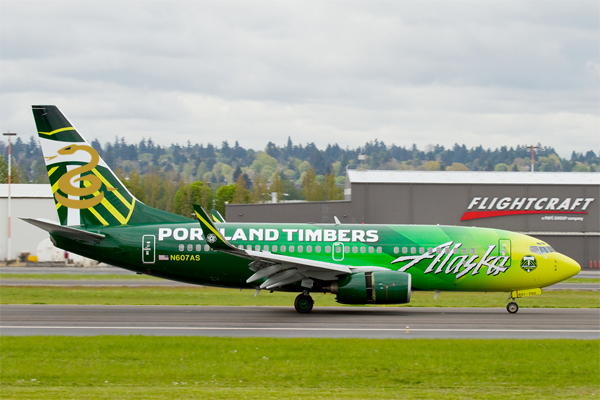 Or you can you be bold, like this: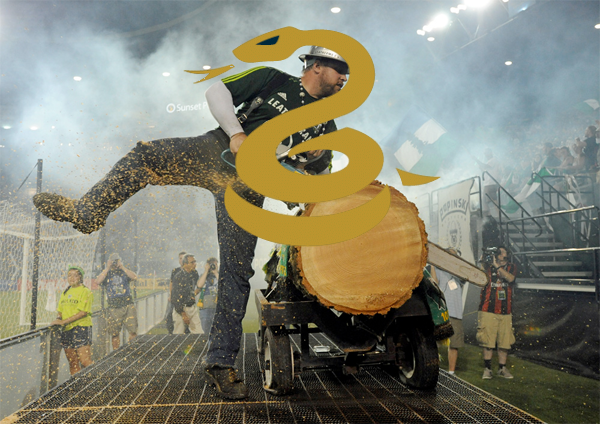 You can also get a little spicy, if you like: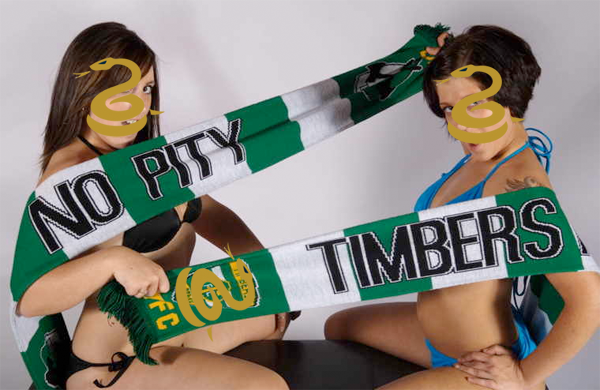 Whatever you decide, upload your picture to the PSP Facebook page (or email it to us at info@phillysoccerpage.com if Facebook's not your thing). We'll post the best submissions the day of the Portland game and whoever submits our favorite picture will receive a limited edition Philly soccer history poster, designed by PSP's Ed Farnsworth and hand screen printed on archival quality paper. The deadline for submissions is midnight on Saturday, March 11.
So have fun, and remember: Put a snake on it!
When you save your picture before posting it to the PSP Facebook page, make sure it is no wider than 600 pixels. Save the picture either as JPG or PNG.