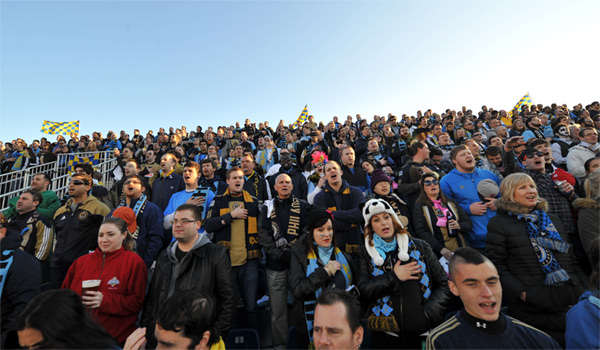 The River End belts out the National Anthem.
Zombie-mode in full effect as Corey Furlan gets the beat going.
The header from a Brad Davis free kick begins to make its way into goal…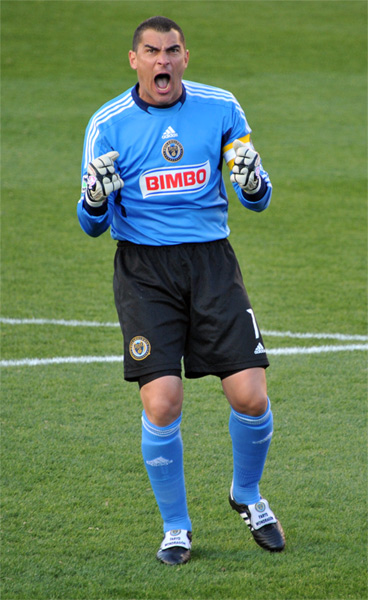 …and moments later Faryd Mondragon celebrates Seba's beautiful goal.
The howls came loud from the undead on Sunday night.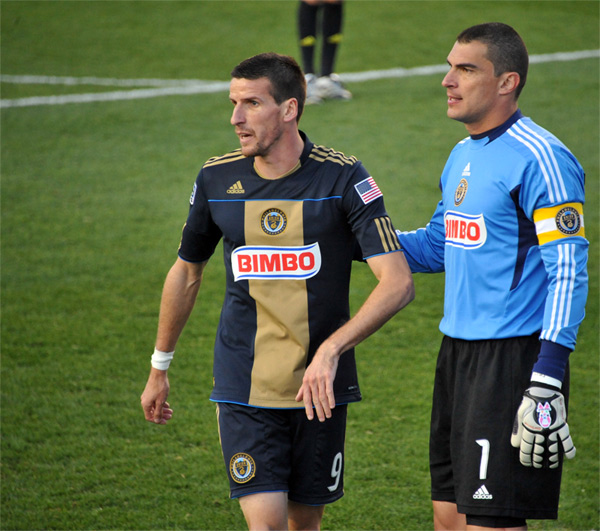 Seba and Mondi prepare for a free kick.
Faryd punches a ball clear.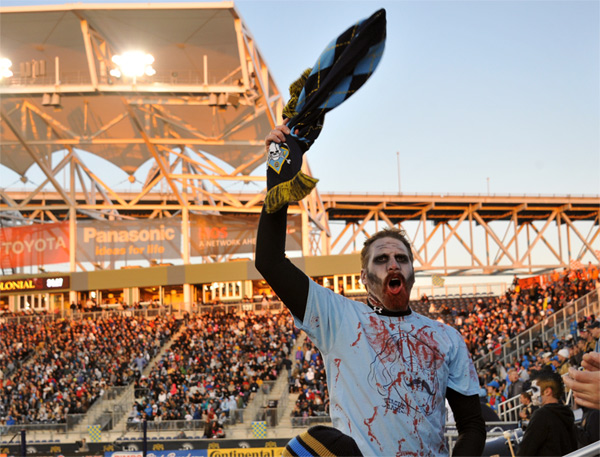 Getting the Sons of Ben pumped up.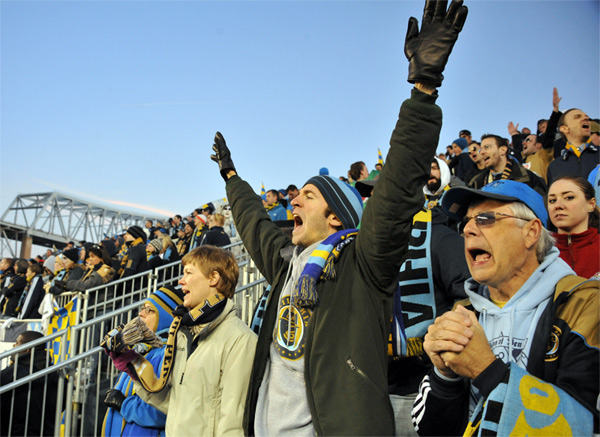 Young and old come to support our boys in blue.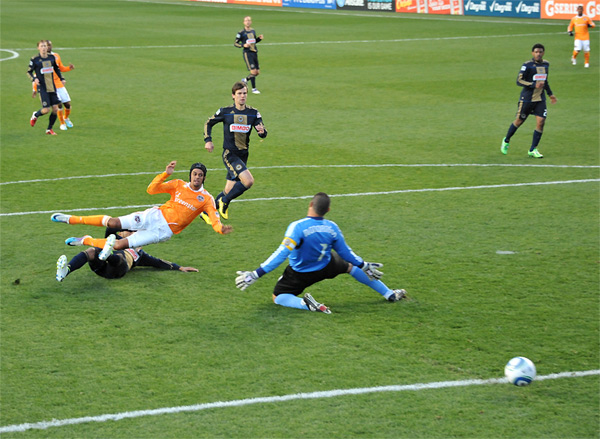 Calen Carr scores a second goal for Houston…
… and Faryd and Calros Valdes are gutted by it.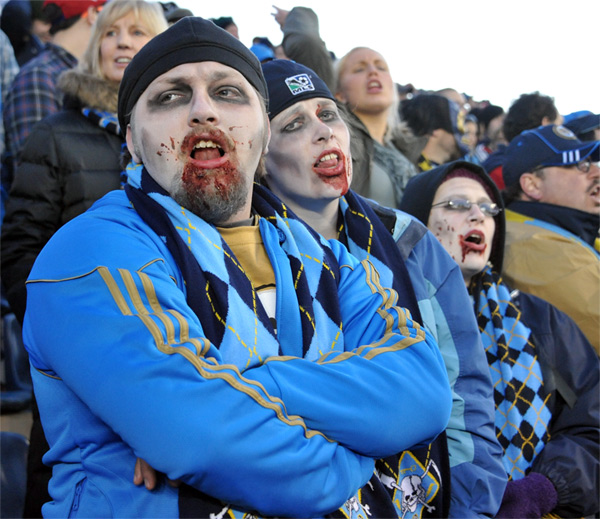 Bring out your dead!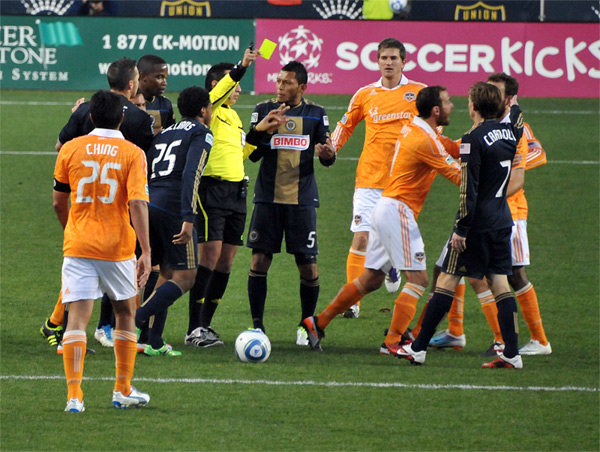 One of six yellow cards for the night is handed out.
Bearfight Brigade mascot Punchy the Bear helps capo Justin Lee lead the chants.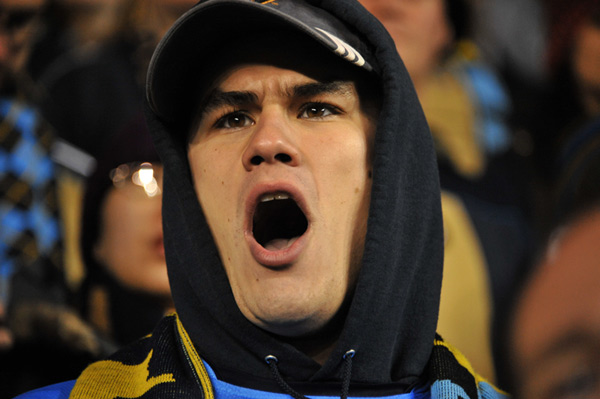 The chants and support goes on 'til the whistle is blown.
You can never be too young to support your team.
For additional photos please check out Earl Gardner's Flickr page.