PSP photographer Earl Gardner was with the Sons of Ben as they traveled to show their support of the Philadelphia Union as they took on New York Red Bulls at Red Bull Arena. Here's a look at what Earl saw during the course of the day as the Sons of Ben and other Union supporters did their team loud and proud.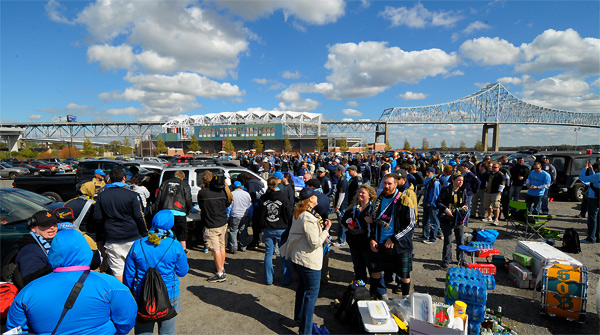 Pre-bus ride tailgating at PPL Park.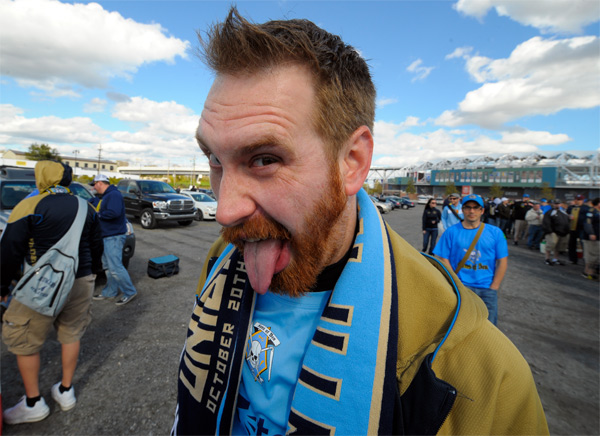 DJ Travis "It's not a skirt, it's a kilt" Rego prepares to head up the Ginger Bus.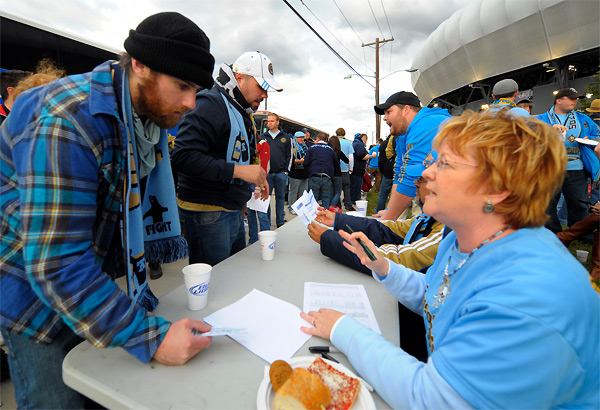 Volunteers work on getting everyone signed in.
The SoB's feast on a delicious variety of food.
Volunteers help to get everyone fed.
Sons of Ben VP Corey Furlan gets interviewed by CSN.
Some SoB's mugging for the camera.
Baron VonBearfight prepares to judge the battle.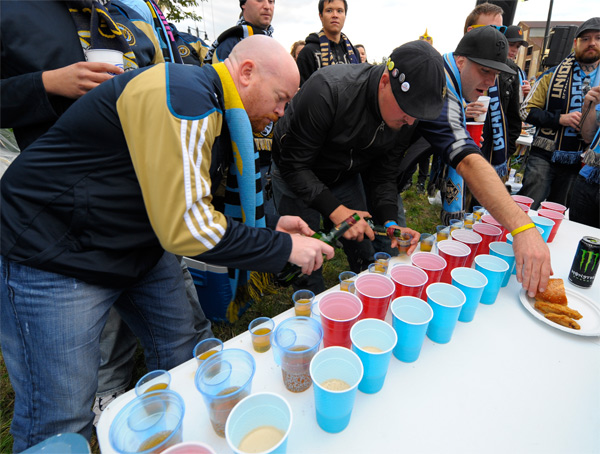 The Bearfight Brigade prepares for the under card battle of the day.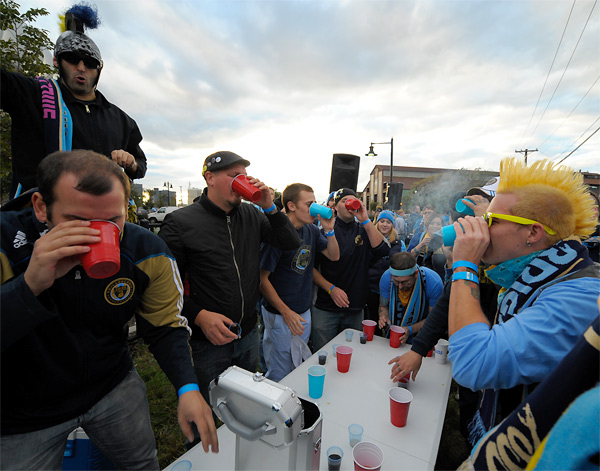 Bearfighters do their best to try and gain a title shot at the Champion.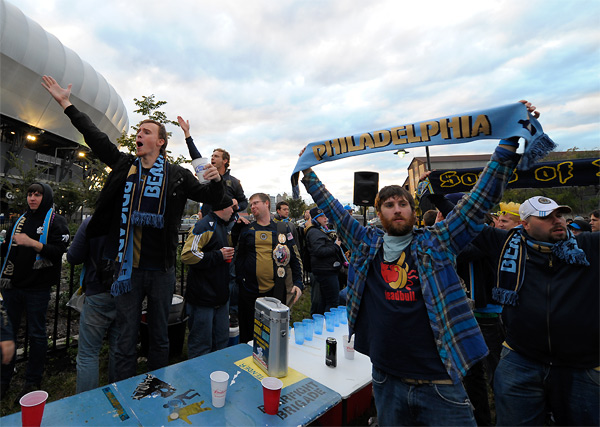 16 Years…  No Cups…  16 Years…  No Cups…  16 Years…  No Cups…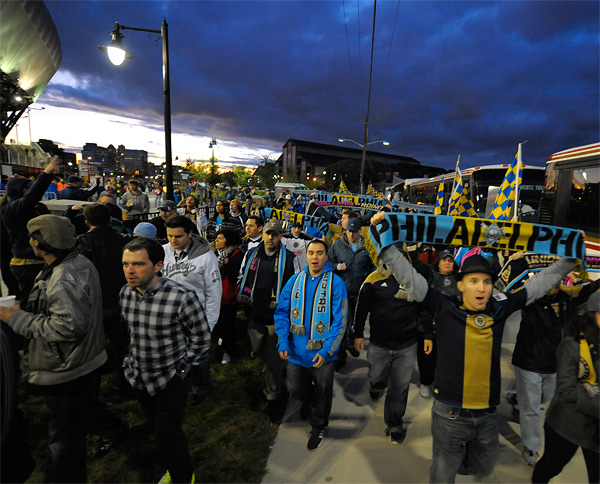 The march in to #OccupyRBA begins.
The Sons of Ben make their presence known inside of Red Bull Arena.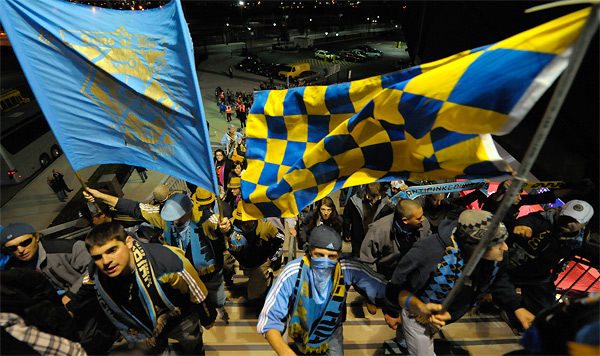 The marching continues up to the second level of Red Bull Arena.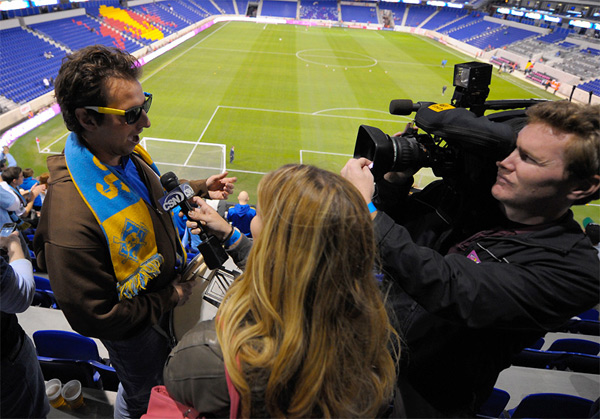 CSN, "Why does Red Bull Come in Cans?"
SoB, "Because they have no cups!"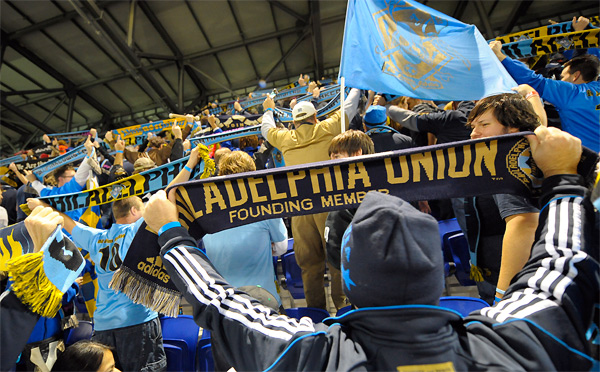 The Sons of Ben turn their backs on the Pink Cow introductions.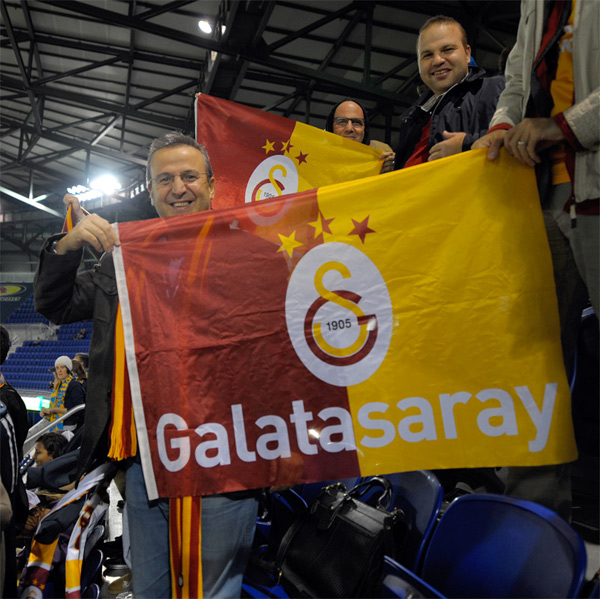 Some Galatasaray fans came out to support Faryd Mondragon.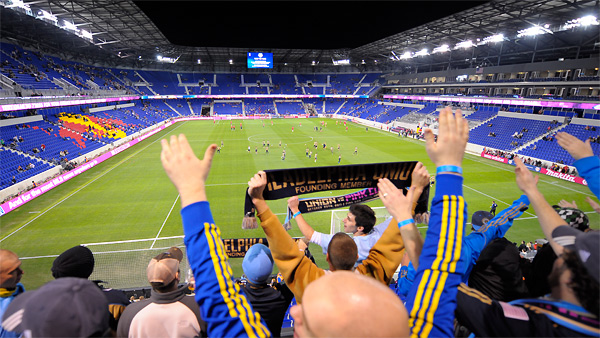 They're here, they're there, they're every f*&king-where, empty seats… empty seats…
The 1200 Sons of Ben and Union supporters showed RBA what away support is all about.