PSP photographer Nicolae Stoian was on hand for the final game of the regular season in New York. Here's what he saw.
The starting XI
Mapp looking to move.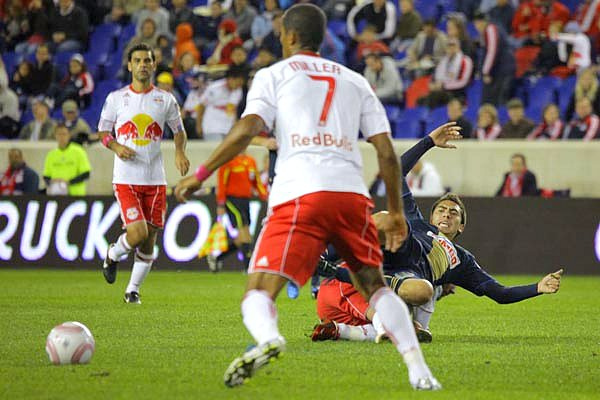 Marfan is taken down.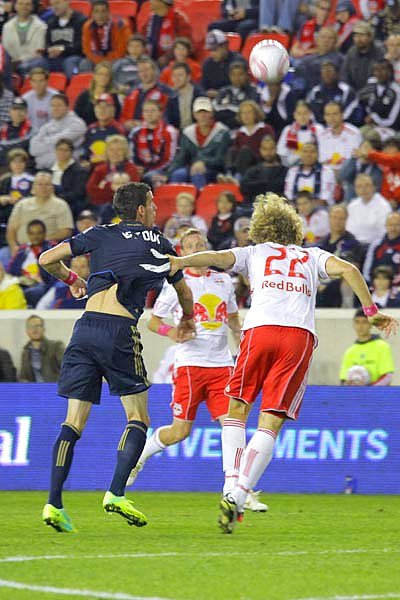 This is not a foul.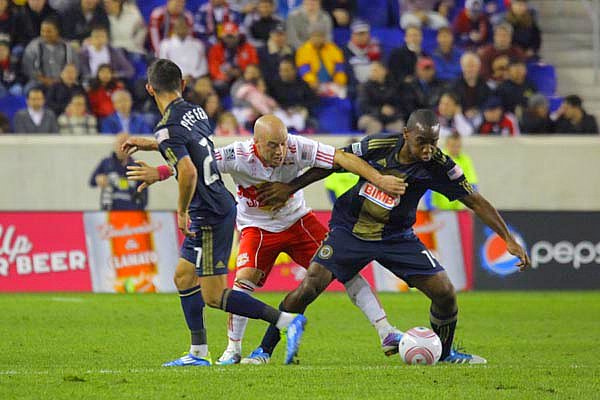 Amobi Okugo holding off Luke Rodgers.
The Dragon is about to come up big.
Rafa Marquez leaps to avoid Freddy Ady.
This does not count.
Seba sees.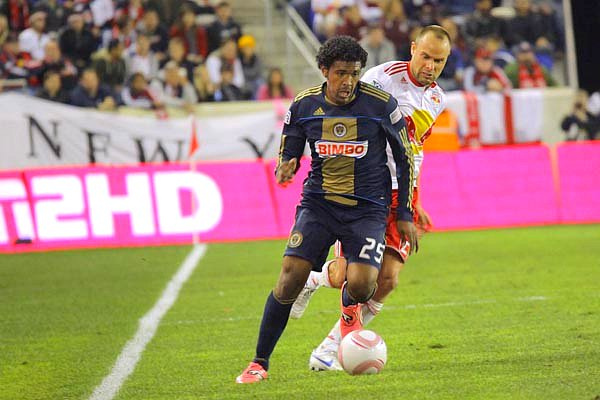 The Sheanomenon moving is moving up field.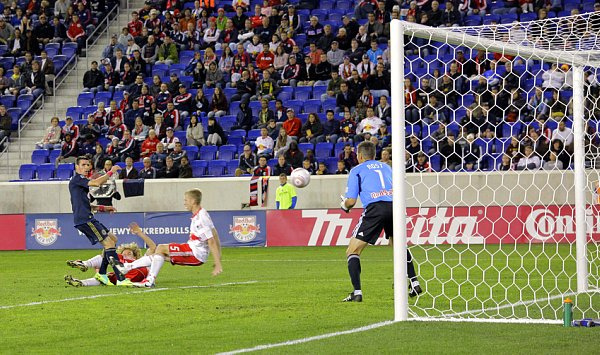 The sell-out crowd joins Seba in watching Frank Rost at work.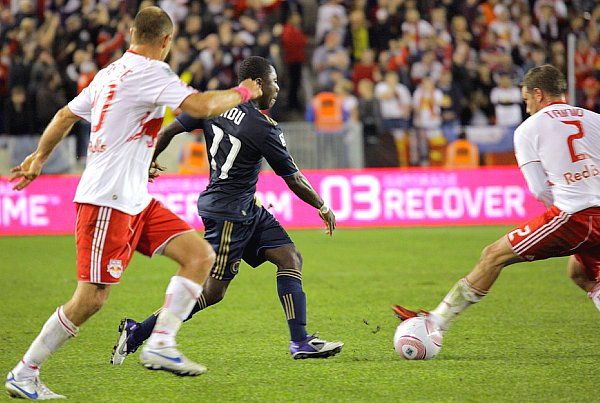 Adu seeks a lane.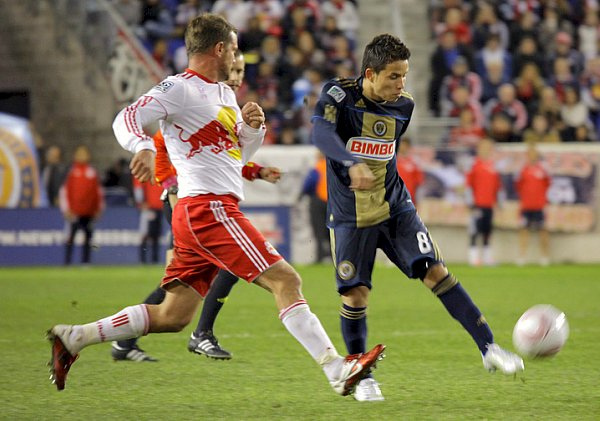 Torres looks to provide something special.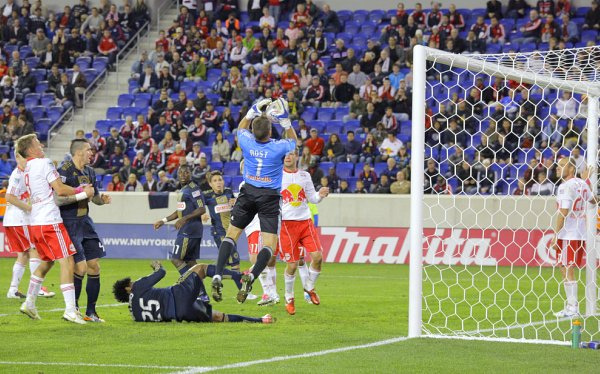 This may not end well…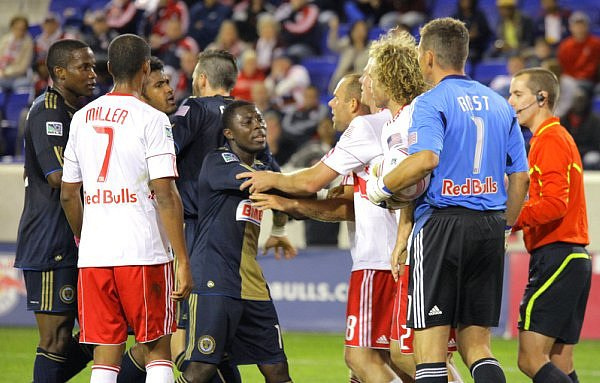 …Didn't think so.
The players show their appreciation to the massive traveling support.
The traveling support shows their appreciation to the players despite a tough loss.