PSP photographer Paul Rudderow was on hand for Philadelphia Union Wednesday night's 4–4 tie with the New England Revolution. After falling behind 3–0 the Union fought back for a goal before entering the second half down 4–1 before finding three unanswered goals of their own. Here's a look at what he saw. (Click on the photo for a full-size photo.)
New England pressured early but Gabriel Farfan countered with a strongly cleared header.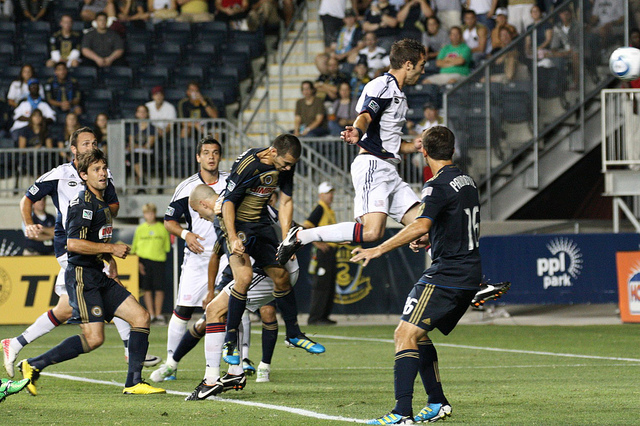 A.J. Soares scores the first goal for New England.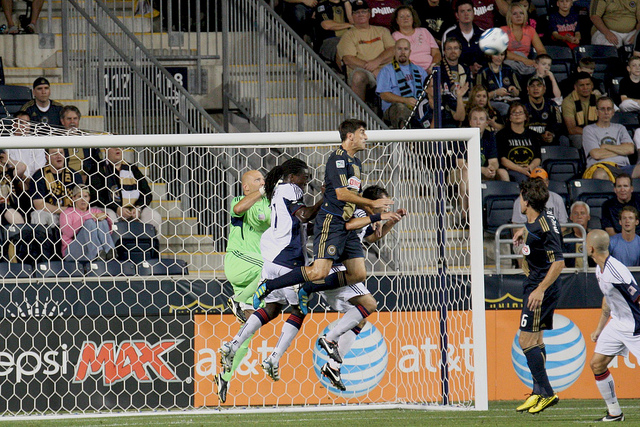 Veljko Paunovic gets up to flick the ball on net but could not beat Matt Reis.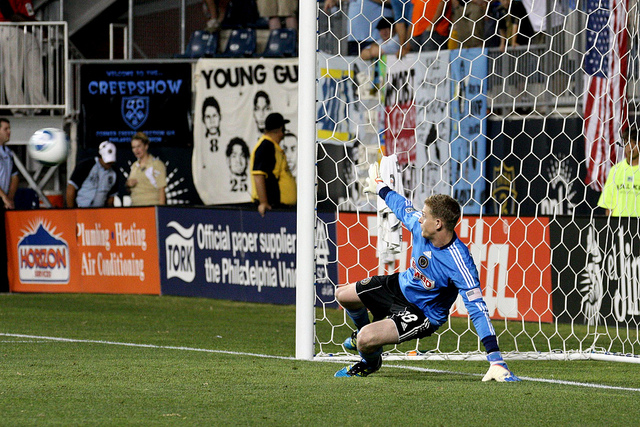 Rajko Lekic stepped up and converted a penalty kick on Zac MacMath.
Sheanon Williams gets up for the ball over Rajko Lekic.
Moncef Zerka scores New England's third goal before Gabriel Farfan can get to the ball.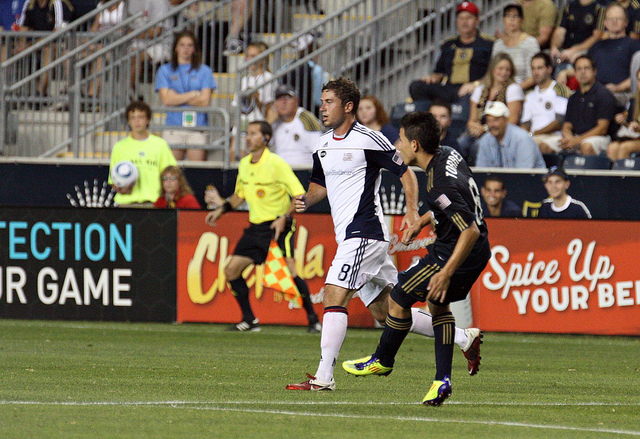 Roger Torres scored the Union's first goal.
Freddy Adu, who scored the Union's second goal, had a strong game working the ball up the field.
Roger Torres feeding the ball up field.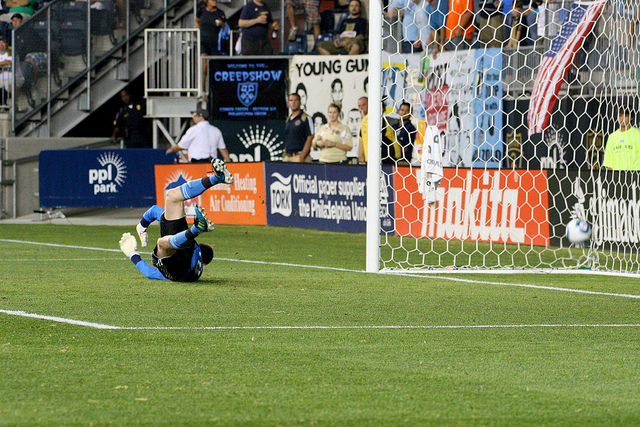 New England's Benny Feilhaber scores their fourth goal to the right of a helpless Zac MacMath.
The Union continued to get chances but could not find the net.
The fans had little to celebrate with the Union down 4-1 at the halftime.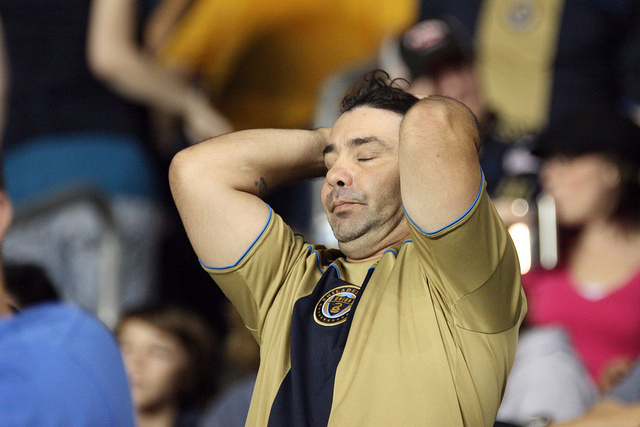 Frustration was showing!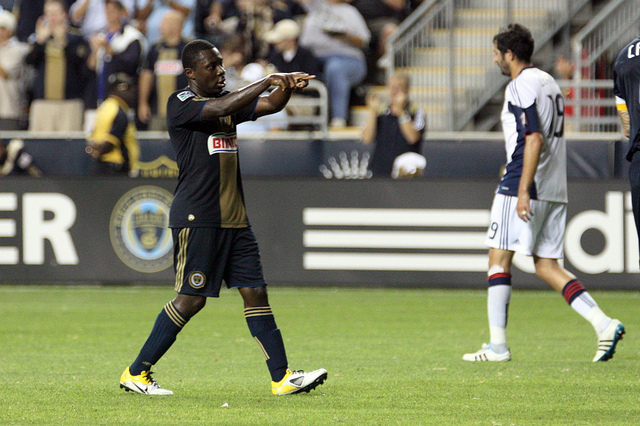 Freddy Adu thanking Danny Mwanga for a great pass on the Union's second goal.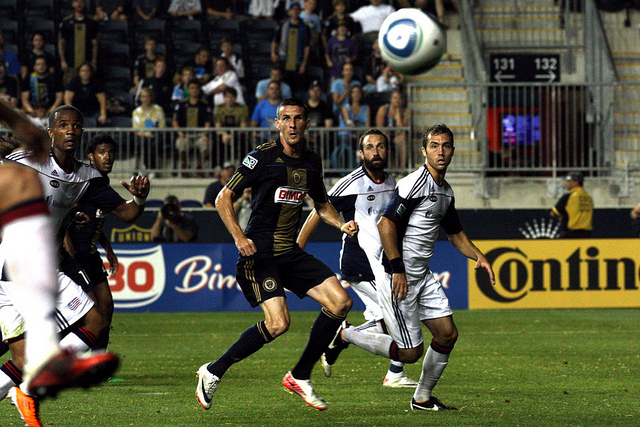 Sebastien Le Toux ready to receive the ball.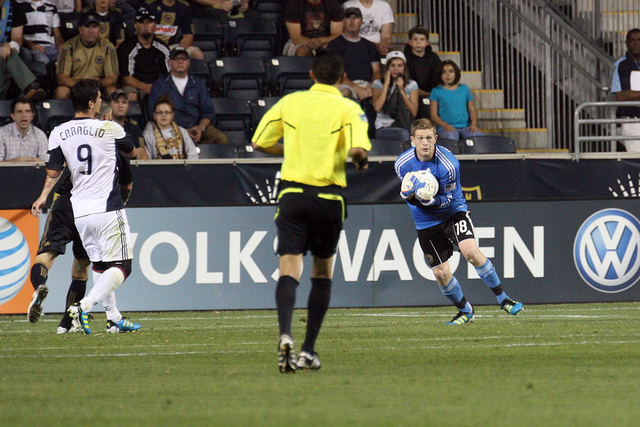 Zac MacMath made some nice second half saves.
Danny Mwanga played well coming off the bench.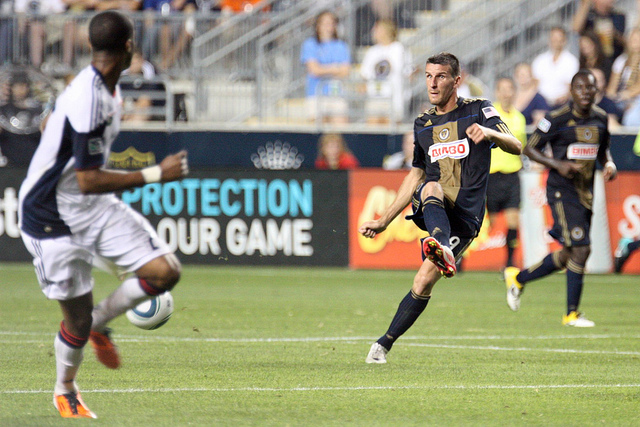 Sebastien Le Toux passing the ball out to the wing.
Freddy Adu's cross is cleared by New England.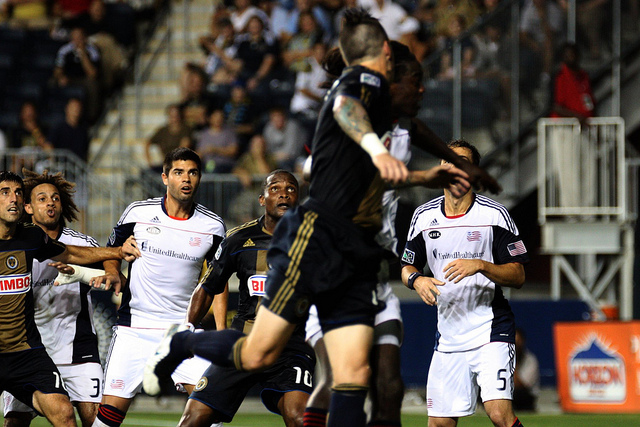 Danny Califf had a nice flick into the middle of the goal which lead to the penalty kick.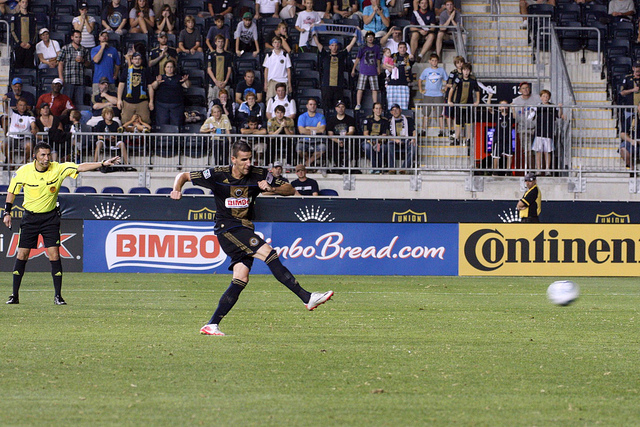 Sebastien Le Toux converted a penalty kick for the Union's third goal.
The Revolution almost put the match away but Zac MacMath came up with a big save.
Justin Mapp gave the Union some fresh legs late in the second half.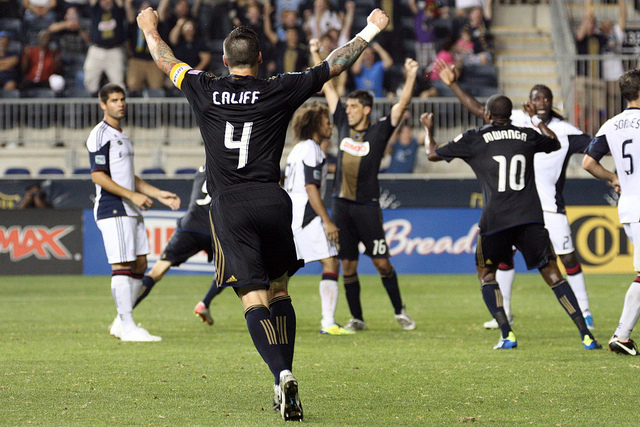 Danny Califf celebrates after Sebastien Le Toux's late goal to tie the match.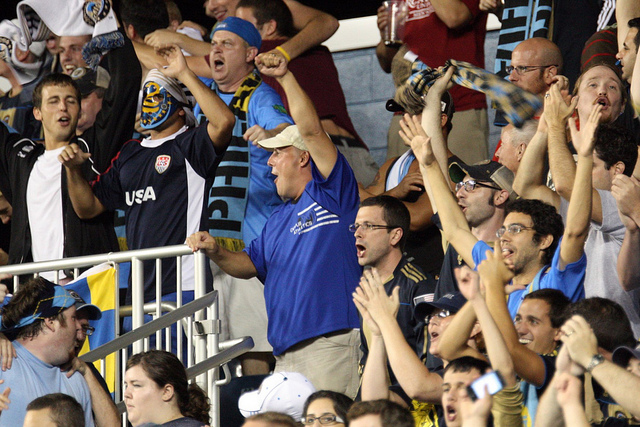 Union fans end the game on a happier note.
To see more of Paul's photos go to his Flickr page.