The ball is round. The place is Philly.
Featured / Photo essays
Posted by Daniel Gajdamowicz on August 10, 2011 at 7:57 pm
Author: Daniel Gajdamowicz
Daniel is a freelance photographer and videographer. He played college and minor league soccer in Europe. His photos have been published by Reuters, and he runs Daniel Studio photography. In addition to shooting photos for PSP, he produces PSP's videos. Follow him on Twitter @danielstudio3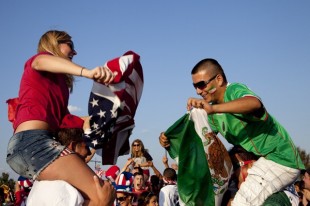 Popular
2022 MLS Cup
The Union's season ended in an epic MLS Cup final, losing to LAFC on penalties.