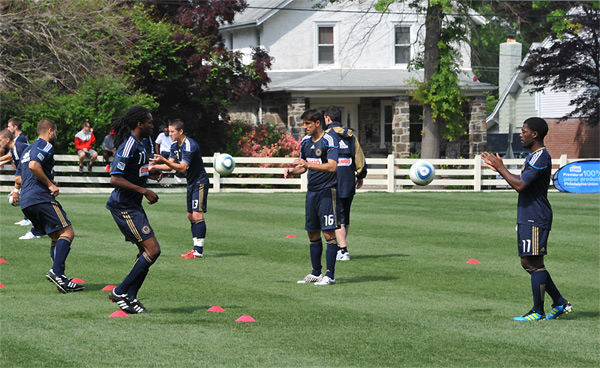 The reserves warm up before the match.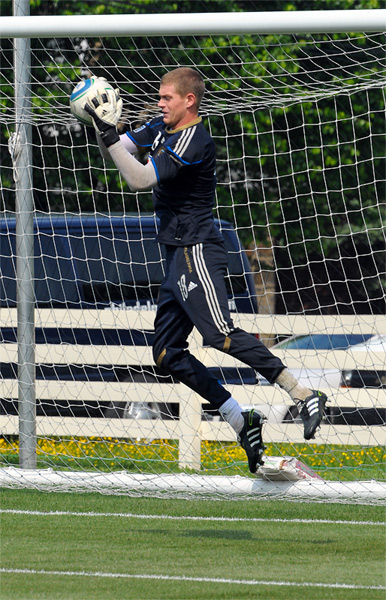 Zach MacMath takes some pre-game shots.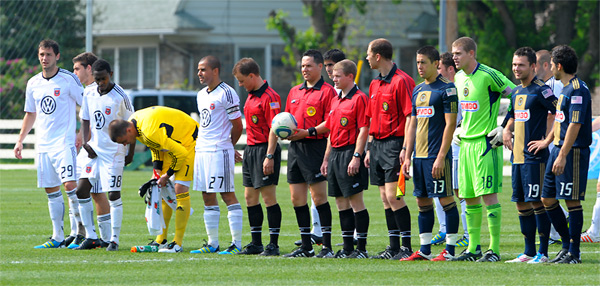 The teams take the pitch.
Levi Houapeu goes after the ball.
Some familiar faces check out the match.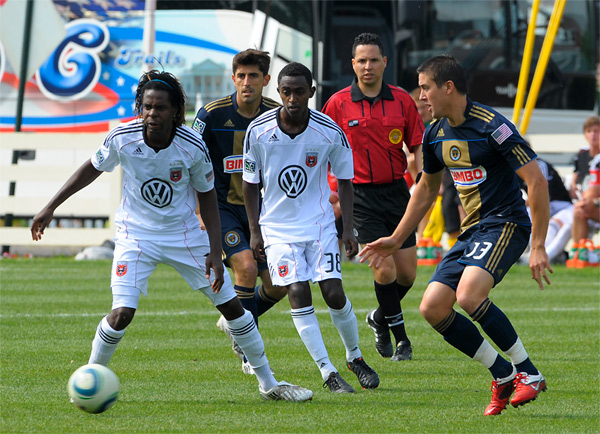 Kyle Nakazawa and trialist Veljko Paunović lurking in the background.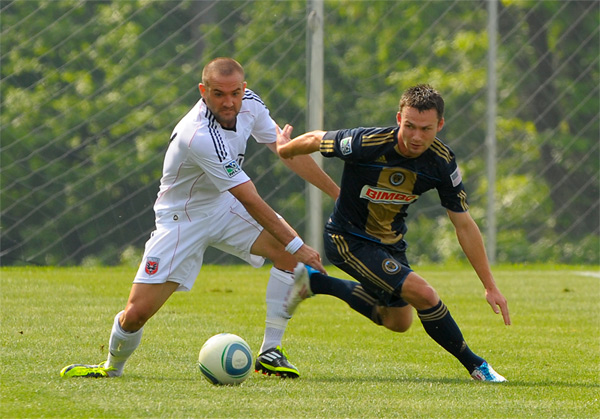 Jack McInerney shakes off the defense.
Gabriel Farfan defending in the corner.
No clean sheet for MacMath at his reserve debut.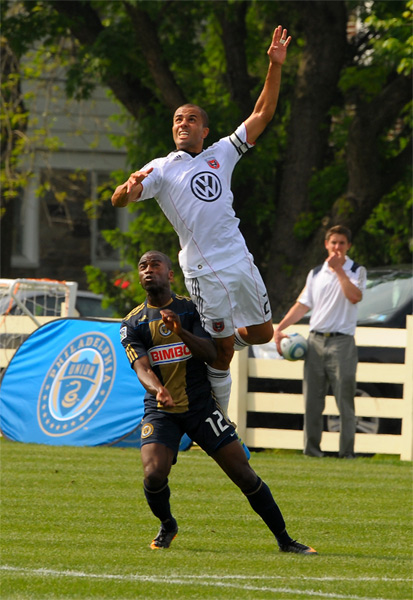 It's a bird.. It's a plane… No it's just Fred.
Trialist Veljko Paunović and Fred do battle.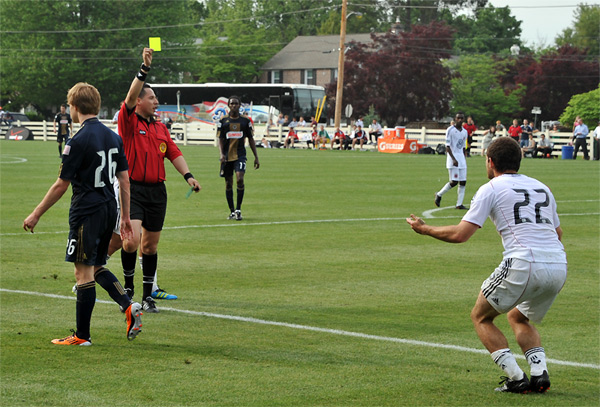 DC… you've been carded, how could you do that to Jimmy McLaughlin?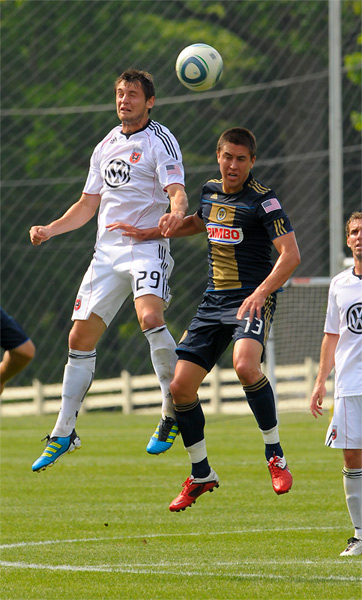 Kyle Nakazawa going for a header.
She fell over.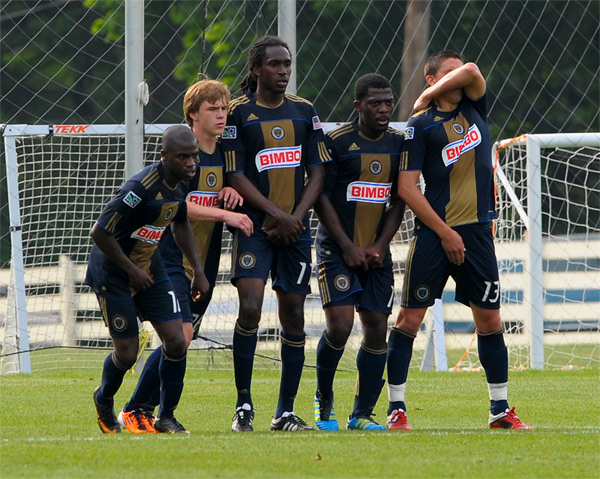 Protect what's most important to you.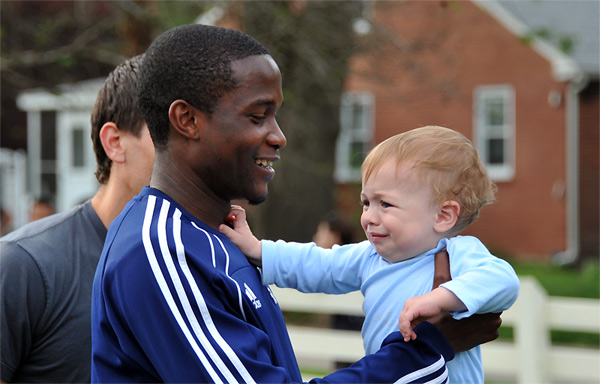 Danny Mwanga keeps the kids entertained. He's available for babysitting.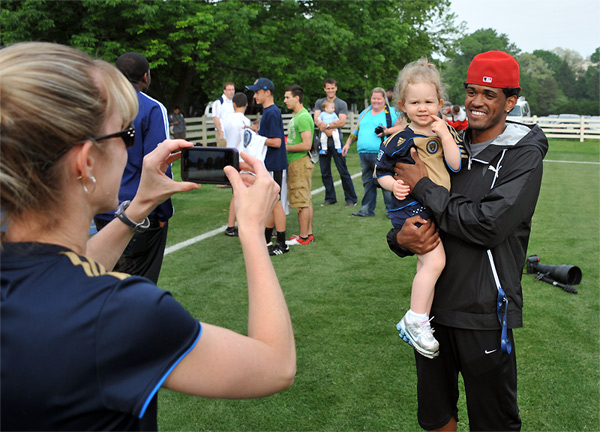 Who wouldn't want to take a picture of their kid with Sheanon Williams?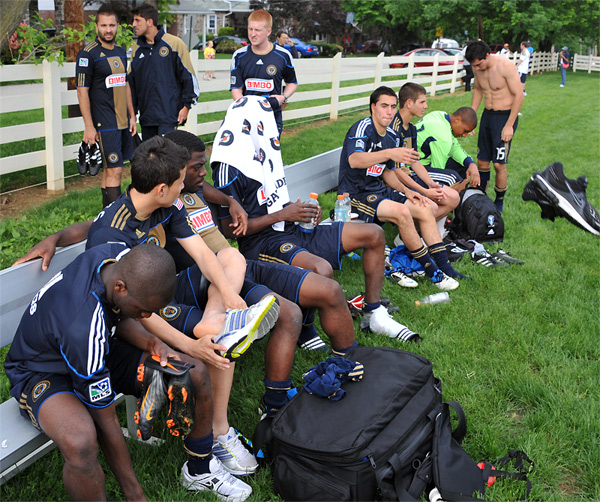 The squad winds down after the match.
For additional photos of the Reserve match, please check out Earl Gardner's Flickr page.