Union
More on Diego Gutierrez, the Union's new Head of Scouting and Player Development.
With the SuperDraft rapidly approaching (January 13—mark it on your calendar!) mock drafts are starting to pop up on the web. WV Hooligan sees the Union going for Corey Hertzog: "'I'd be a bit shocked at this point Philadelphia didn't select him in the draft after trying to get a Home Grown contract on him before it. I don't think this is their top need right now but he's one of their own."
The Union is sponsoring a futsol tournament at United Sports on January 17. The tournament is open to U-10, U-11, U-12, U-14 and HS (high school?) teams.
Local
In addition to the Union, Pottstown native and Boston College senior Karl Reddick has been contacted by New England Revolution, the Energy Drinks and Seattle Sounders.
MLS
Rooney is coming to MLS! John Rooney, Wayne's younger brother, that is.
Dwayne De Rosario has been told by MLS and Toronto FC to stop training with Celtic as he is doing so without their written permission. In the meanwhile, TFC is begrudgingly working on securing some kind of written permission/agreement with Celtic to allow De Rosario to train.
Colorado Rapids forward Omar Cummings is on trial with Aston Villa.
Work on Portland's PGE Park is on track for the scheduled April 14 opening.
Everybody seems to want a MLS team, even the Nutmeg State, otherwise known as Connecticut.
The Examiner interviews player agent Mike Wheeler in this multi-part piece to explain third-party ownership and why it isn't allowed in MLS.
The power of Twitter is apparent in the saga of the Dia de Los Inocentes prank pulled by Hercules Gomez on Tuesday.
US
With a great deal of video evidence, Nutmeg Radio looks at the insidious influence of the Stanky Legg dance on the USMNT. (That's two nutmeg's in one post, sports fans!)
ESPN lists their five greatest moments for US soccer in 2010.
ESPN lists their six greatest disappointments for US soccer in 2010.
Goal.com has their own take on the worst moments of US soccer in 2010.
Elsewhere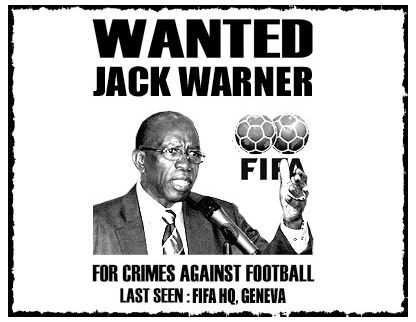 Incumbent CONCACAF president and crook Jack Warner, nominated without opposition to retain the presidency, is set to start his eighth term.
One of the gunmen involved in the ambush of the Togolese bus convoy at the Africa Cup of Nations that left two dead has been sentenced to 24 years by an Angolan court.
England manager Fabio Capello has come out in support of a winter World Cup in 2022.
Colombia's congress is trying to stop drug cartels from using Colombian soccer clubs to launder money.
Fixture congestion over the holidays, which Sunderland manager Steve Bruce described on Tuesday as "ludicrous" and "nonsense," isn't just a concern in England. Spain's players' union is taking La Liga to court for scheduling five matches on January 2, a day that is traditionally a holiday for players.
This story from NPR looks at what David Beckham has to do with Spain's boom and bust economy.