Marin McDermott scored twice in regulation as Penn women's team tops Brown 3-2 in overtime. Ursula Lopez-Palm scored the winning goal for Penn. Penn men's soccer tops Brown, 1-0. Freshman forward Stephen Baker scored his eighth goal of the season.
Both games were played Saturday evening at Rhodes Field.
Here's a photo essay from the women's game.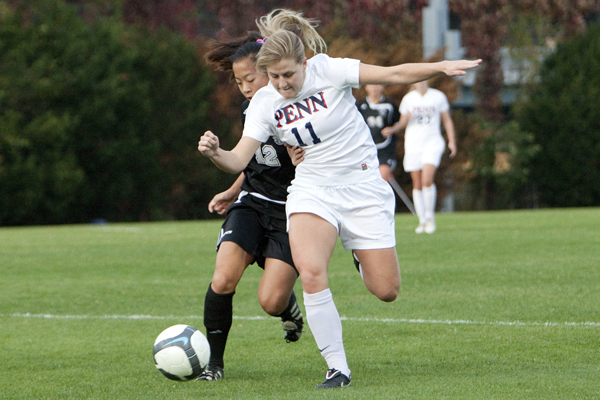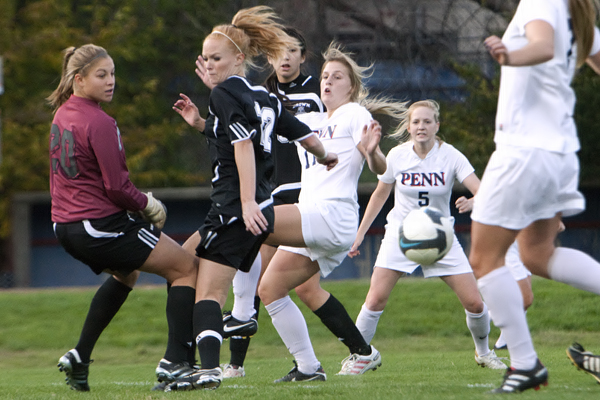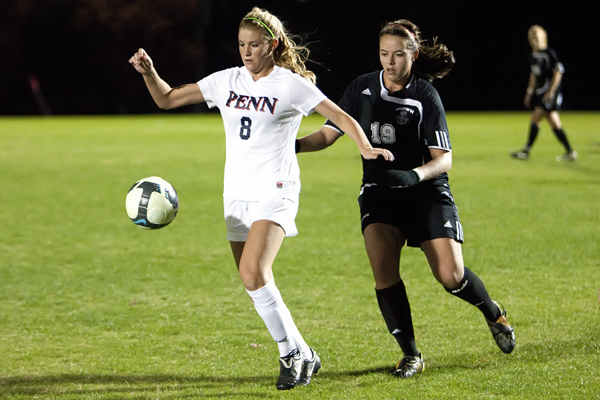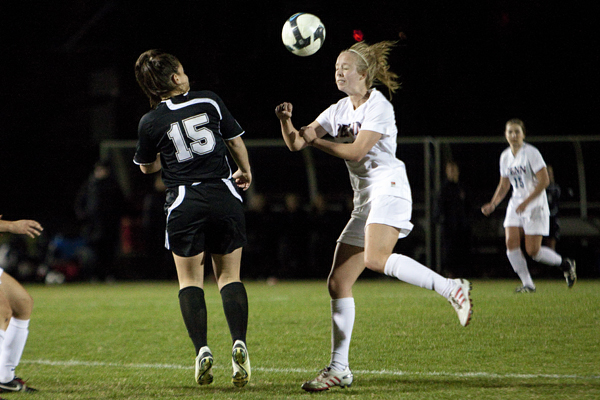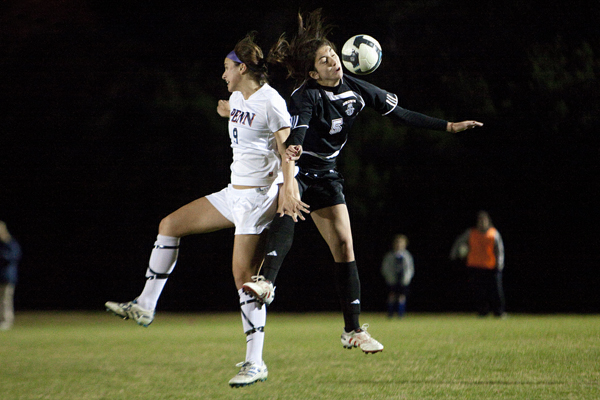 (Photos by: Daniel Gajdamowicz)