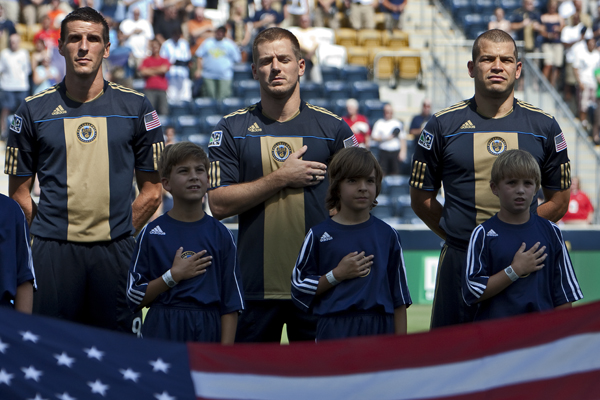 National anthem.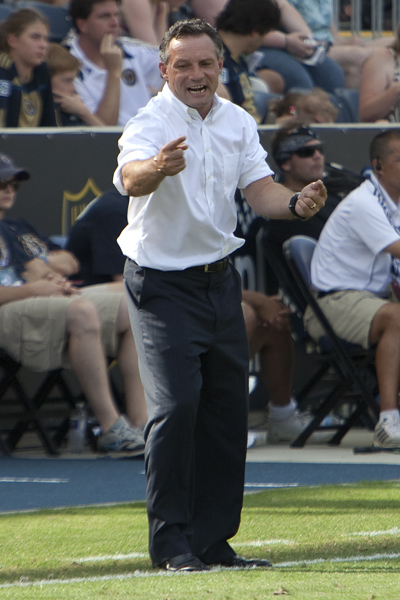 Head Coach Peter Nowak directs from the bench.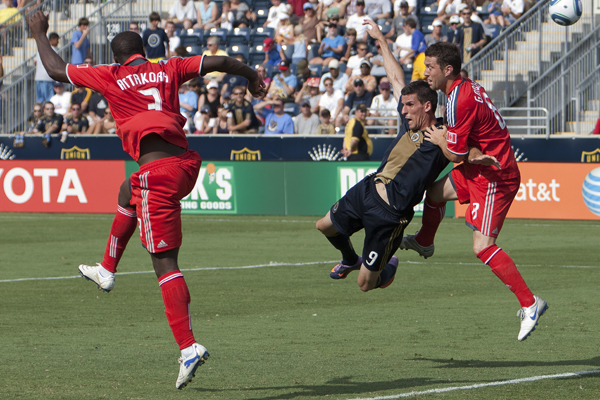 Sébastien Le Toux fights for the ball.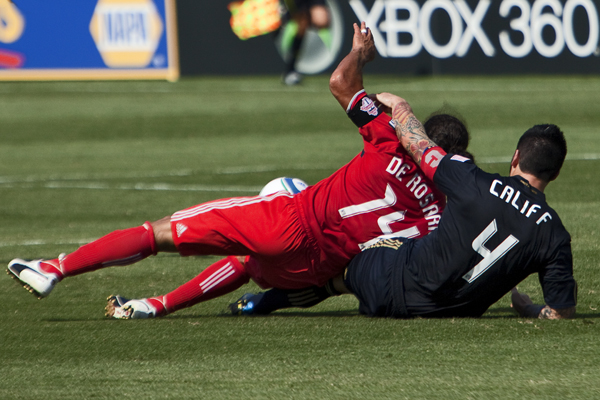 Danny Califf tackles Dwayne De Rosario.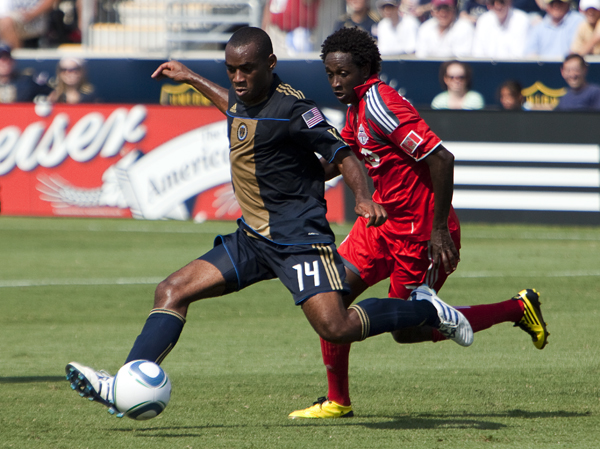 Amobi Okugo breaks through.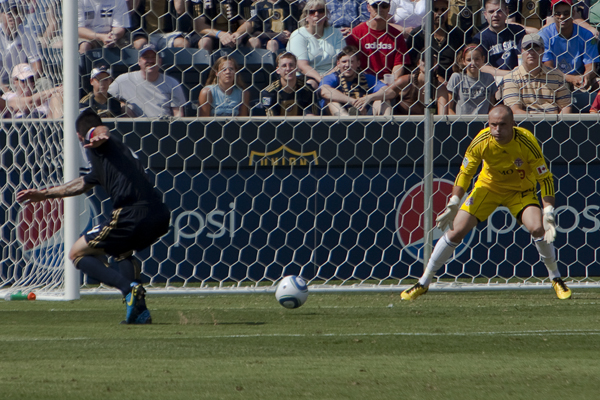 Danny Califf almost scores the goal.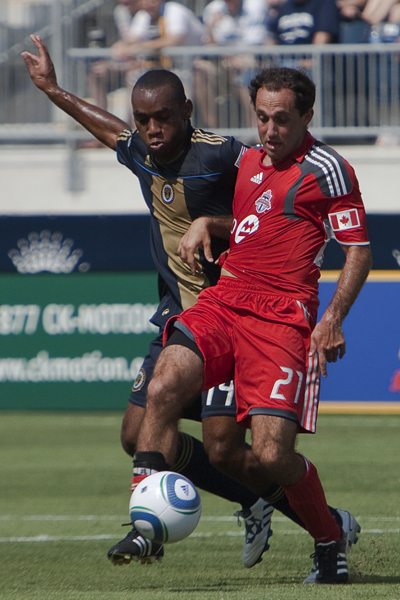 Amobi Okugo #14 and Nick LaBrocca #21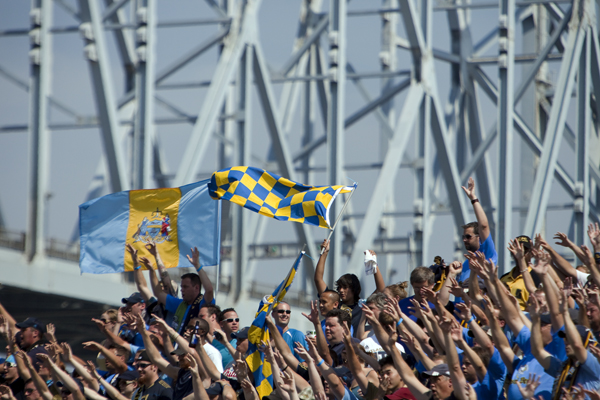 The Sons of Ben in their "River End" section.

Sébastien Le Toux scores the game winning goal on a penalty kick.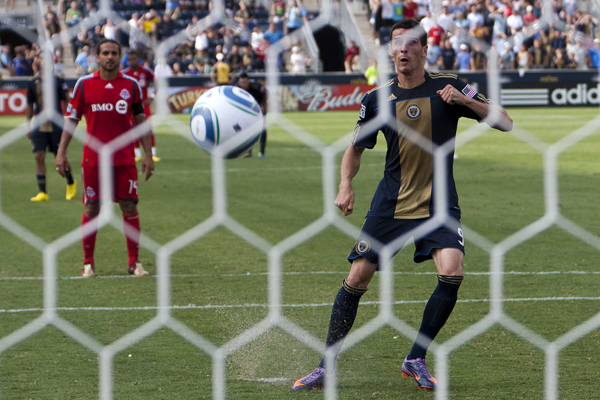 Another angle of the 95th minute winning goal.
(Photos by Daniel Gajdamowicz)