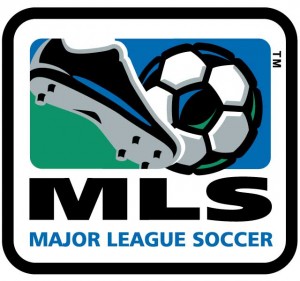 Soccer By Ives reports that the players union is preparing to strike on Monday, March 22. American Soccer News says the strike will begin at midnight on Tuesday, March 23. The Washington Post reports that free agency is the sticking point. An unnamed source in the article says, "There's no way the players are getting free agency — no way . . . These are stubborn owners and they are not going to budge on this one. There is a deal to be done out there, to avoid a strike, but the players have to realize [free agency] is off the table."
Landon Donovan to participate in labor talks. He also says that he may return to Everton if the players strike. Conflict of interest? You make the call.
The war of words continues: Seattle Sounders owner Joe Roth says a strike by MLS players could kill the league.  San Jose Earthquakes owner Lew Wolff thinks a strike will help no one.
An extensive piece in MLS Talk examines the claims made by the league and various franchise owners that teams do not make money.
Ives Galarcep reviews for FSC how the league and players have gotten to the current impasse.
Philly Soccer News talks to Independence coach Paul Riley.
Pennlive.com looks at the Harrisburg City Islanders in training camp.
The US women's national team will play Germany on May 22 in a friendy at Cleveland Browns Stadium. The US recently beat the World Cup  holders to win the AlGarve Cup
Hamburg and former Brazilian international Ze Roberto rules out a move to the New York Red Bulls.
San Jose approves zoning for the Earthquakes to build a new stadium.
Seattle sign described by PSP last week.
Sean Combs, aka Puff Daddy, aka P Diddy, aka Diddy, interested in buying Crystal Palace. Apparently he likes the name.
Liverpool owners Tom Hicks and George Gillette have 20 days to accept a £100 million bid from the Rhone Group for a majority stake in the club.
The Glazers, owners of Manchester United, are considering raising season ticket prices again to keep up with their debt payments.
A Paris Saint Germain supporter, in a coma since February 28 after suffering a beating by fellow PSG supporters on the fringes of a match against their arch rivals Marseille, has died.