The Philadelphia Union will play Valencia in a friendly on July 31st, according to a press release on the Spanish club's website.
Tim Leiweke, the head of AEG, the company that owns the LA Galaxy and has made some pretty massive investments in the US game, tells the Los Angeles Times that a strike would be a big mistake. More on this at goal.com and soccer365.com.
The Daily News looks at how a players strike could effect the Philadelphia Union.
Sports Illustrated looks at the potential damage of a MLS players strike. The article concludes that a strike would kill any World Cup momentum for soccer in America and that in the current economic climate players would have little sympathy from fans.
The Examiner rounds up the latest strike news and opinion on the web.
ESPNsoccernet has a preview of the Union's first season.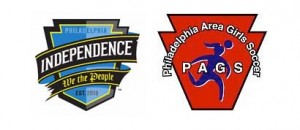 The Philadelphia Independence trim their roster to 24 ahead of their weekend match with NCAA national champs the University of North Carolina. Among those cut is local-born and raised goalkeeper Mallori Lofton-Malachi. The club also announce a partnership with Philadelphia Area Girls Soccer.
Caroline Seger and Karina LeBlanc of the Independence make an appearance on NBC's "The 10! Show." LeBlanc and Lori Lindsay are guests on the Set Piece Analysts Women's Soccer Podcast.
The US will play Australia in South Africa on June 5. The warm up match, one week before the team's opening match against England in the World Cup, will be live on ESPN2 at 8:30 a.m.
Three referees are arrested in China for alleged match fixing, including one who officiated at the 2002 World Cup.
From bad to worse: John Terry hits a security guard with his SUV when leaving the Stamford Bridge grounds after Inter knocks Chelsea out of the Champions League.
Manchester United fire another employee for wearing a green and gold scarf.
If you're in the mood for a good laugh, some loon rants about how soccer is "is a foreign sport that has been pushed by government and media for two generations" which "bespeaks a hatred for the culture of the United States by our ruling elite." In addition to being "perhaps the stupidest game in the world," the game "is intimately connected with massive violence and mass death all around the world."
Today's Champions League match ups are Barcelona v Stuttgart at 2:30 p.m. and Bordeaux v Olympiacos at 6 p.m. Both games are on Fox Soccer Channel.