The ball is round. The place is Philly.
Post Tagged with: "Sebastian Grazzini"
Featured / US Open Cup
The US Open Cup final between Seattle and Chicago should have the Union's attention for a number of reasons.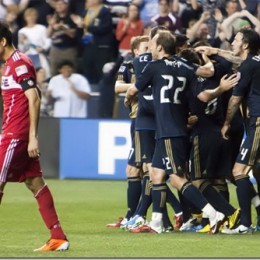 Daily news roundups / Featured
What the Union players and coaches are saying ahead of tonight's game in Chicago. Plus: match previews from across the web, power rankings, USMNT roster announcement possibilities, a bag of fish and much more.