The ball is round. The place is Philly.
Exclusive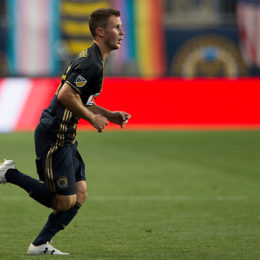 Exclusive / Interview
PSP's Adam Cann interviewed Keegan Rosenberry. Here are his takeaways.
Exclusive / Interview
After Tuesday's All-Star training session, PSP's Peter Andrews talked with Andre Blake and Keegan Rosenberry about the All-Star experience, their paths to the game, and Rosenberry's second career as a barber.
Exclusive / Interview
Before heading south to Orlando, Amobi Okugo sat down with PSP's Eli Pearlman-Storch to discuss his time in Philadelphia and his future with Orlando City.