All photos credit Stephen Speer
On Saturday evening, the Philadelphia Union completed their second rout of D.C. United this season by a margin of 6-0. D.C.'s offense threatened early, but Andre Blake came up with key saves to keep the Union level. These saves proved vital as it quickly got out of hand for D.C. once the first goal came for the visitors.
Of particular note, Julian Carranza put in yet another Man of the Match performance for the Union, notching a hat trick and earning MLS Player of the Week honors. With their victory, the Union strengthened their lead at the top of the Eastern Conference while improving their record to 14-4-9.
Along with a raucous and sizable traveling contingent, Philly Soccer Page photographer Stephen Speer was on hand to capture the moments of the match. This is what he saw: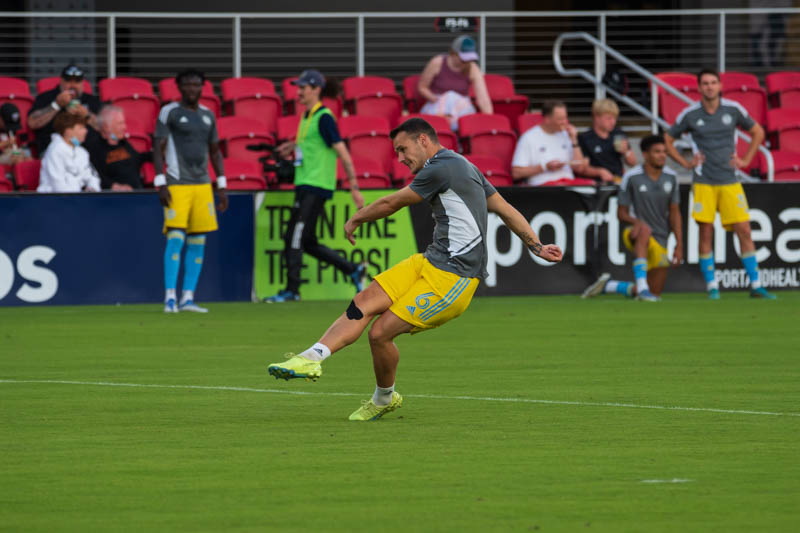 Daniel Gazdag begins his warm-up.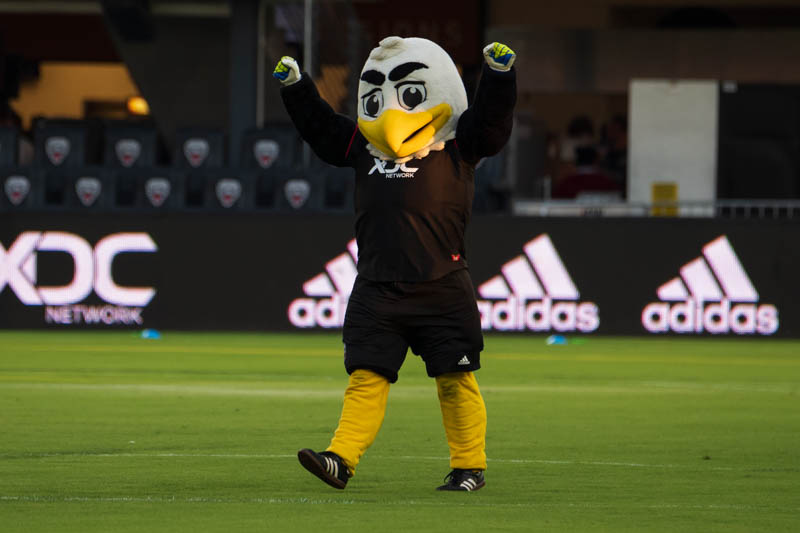 Talon is hoping for a good night…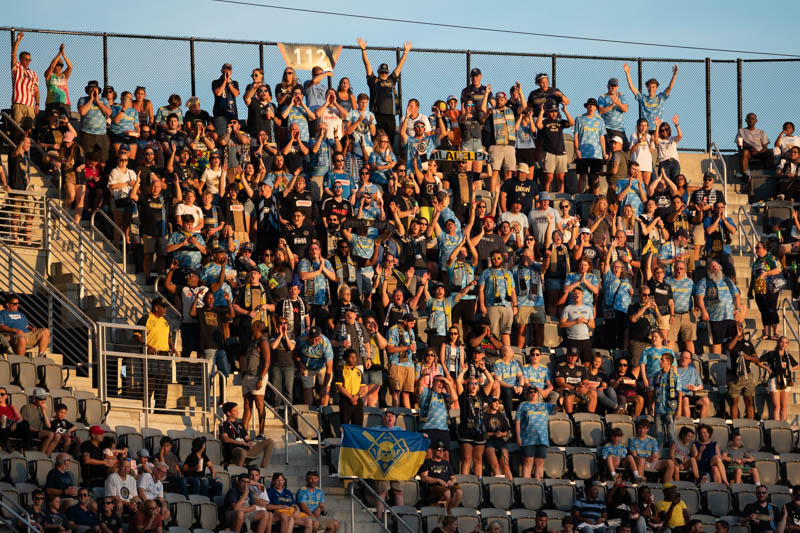 The Sons of Ben are among hundreds of Union faithful at Audi Field.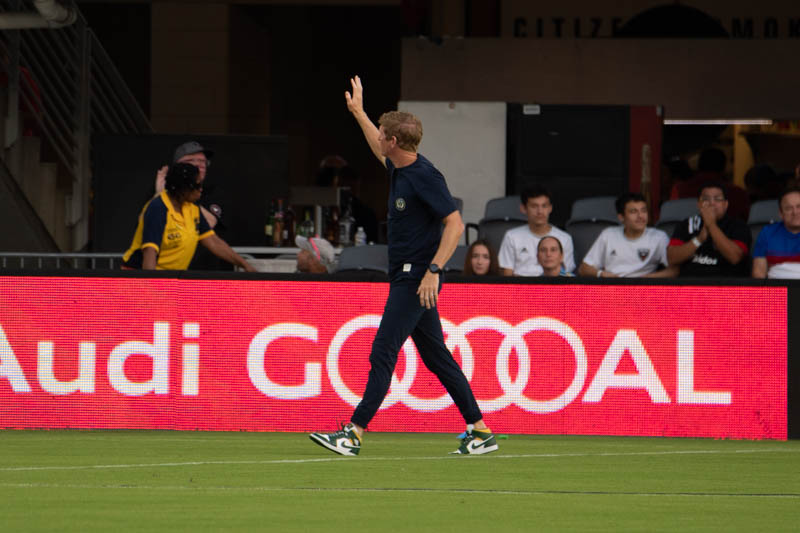 Jim Curtin appreciates their support.
It's almost time…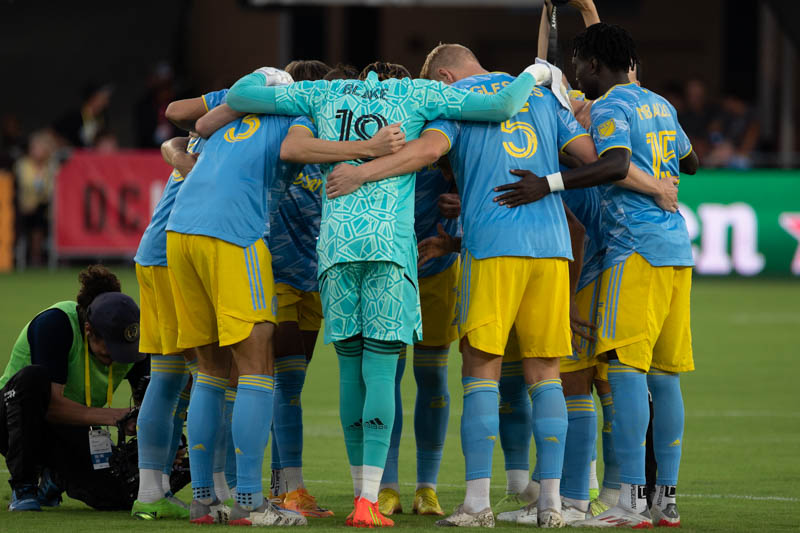 Some final words from the Captain.
Andre Blake gets us back underway.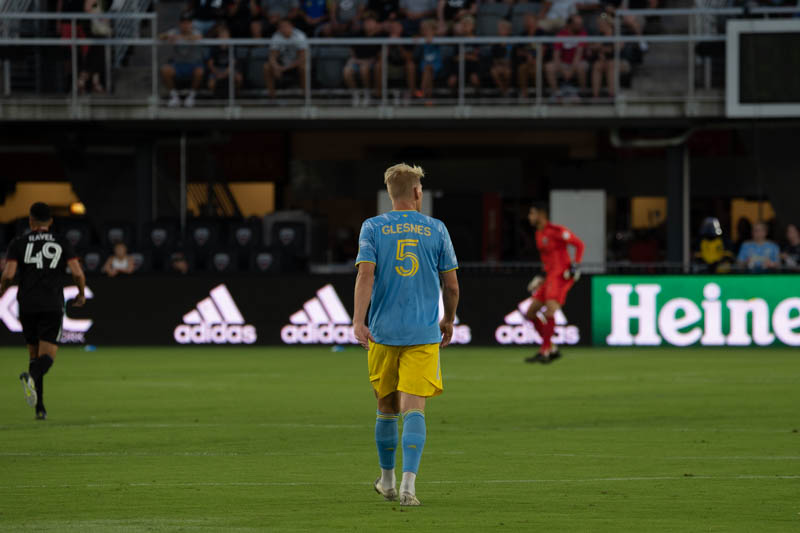 Glesnes has had a good first half so far.
Olivier Mbaizo is pressing high.
Blake comes up huge!
Jack McGlynn's shot goes just off target.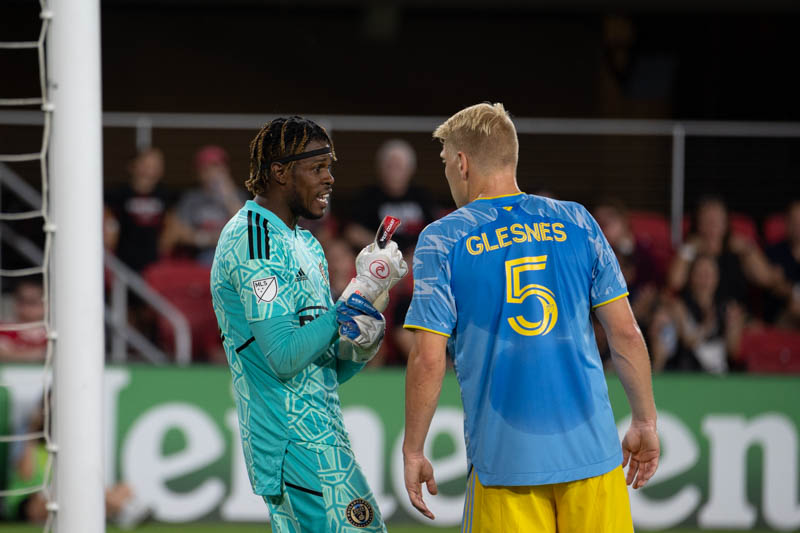 Blake is giving Glesnes some feedback.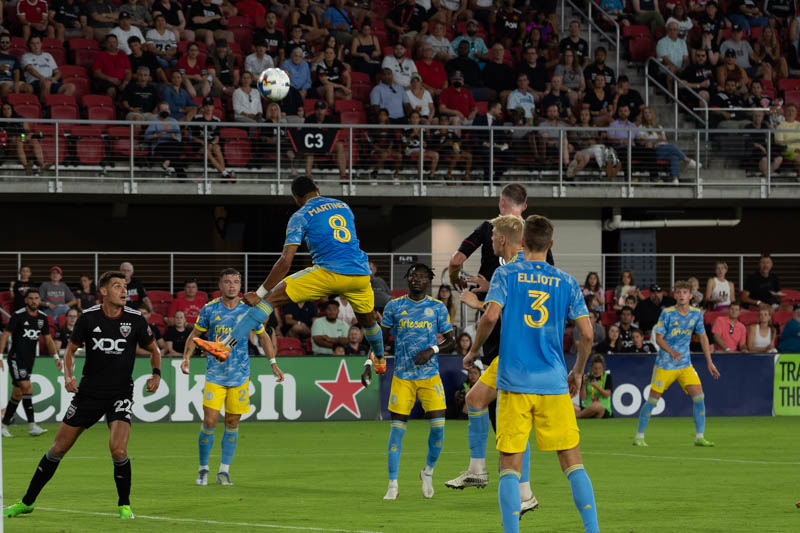 Martinez rises FAR above the others in the box to win the header.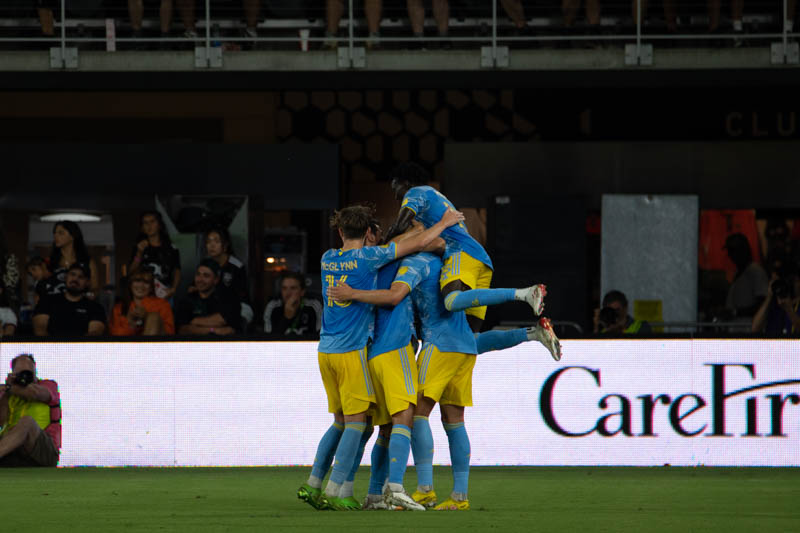 Goal for Mikael Uhre! He held off the defender to find the back of the net.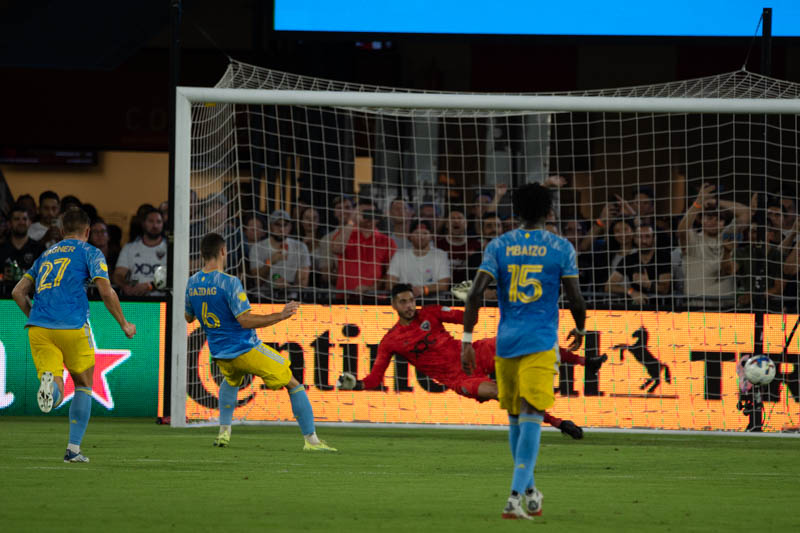 Following a video review, Gazdag converts the penalty!. 2-0 going into the half.
Julian Carranza has been on his game all night.
Martinez drives the ball into the box.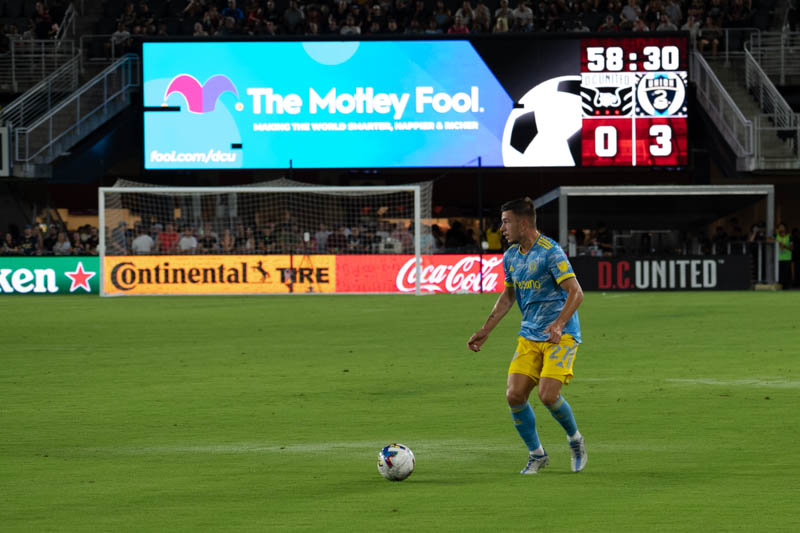 Kai Wagner looks to pick out a pass.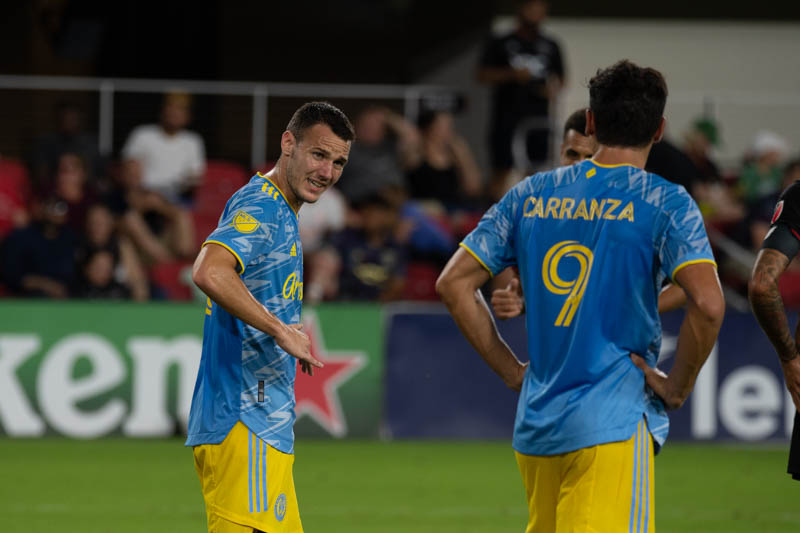 Gazdag and Carranza are sorting out their positioning before a corner.
Despite the Union's lead, it is still a physical match.
Corey Burke goes for goal! But it's saved.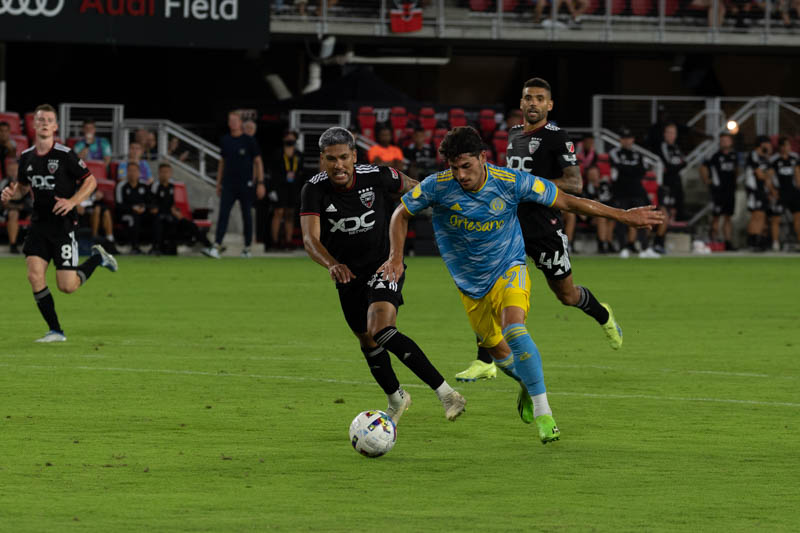 Carranza into the box again!
Gazdag works his magic in the final third.
Carranza completes his hat-trick, and makes sure the home supporters know it.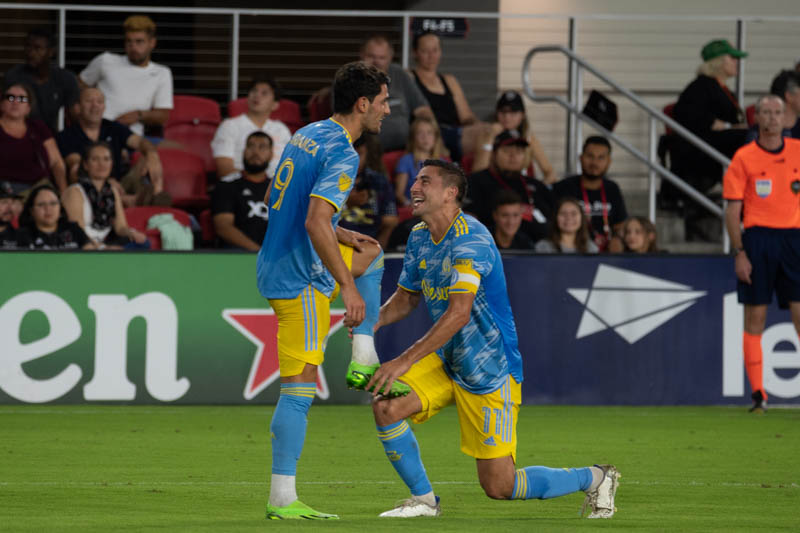 Shine those golden boots, Ale!
All smiles after Scorey Burke puts the exclamation point on the victory.