All photos credit Stephen Speer
It was all treats for the Philadelphia Union and nothing but tricks for FC Cincinnati on what was a cold Halloween night at Subaru Park. The Union came into the match needing three points against a struggling FCC team in order to give themselves a chance to move into second place in the Eastern Conference.
They delivered in a 2-0 victory that, in the end, helped them secure a home playoff game. Goals from Daniel Gazdag and Paxton Aaronson were the difference, and another clean sheet by Andre Blake and the back line at the other end of the field contributed to what was an all-around professional performance from the home side.
PSP Photographer Stephen Speer was in attendance (and was very cold). Here is what he saw: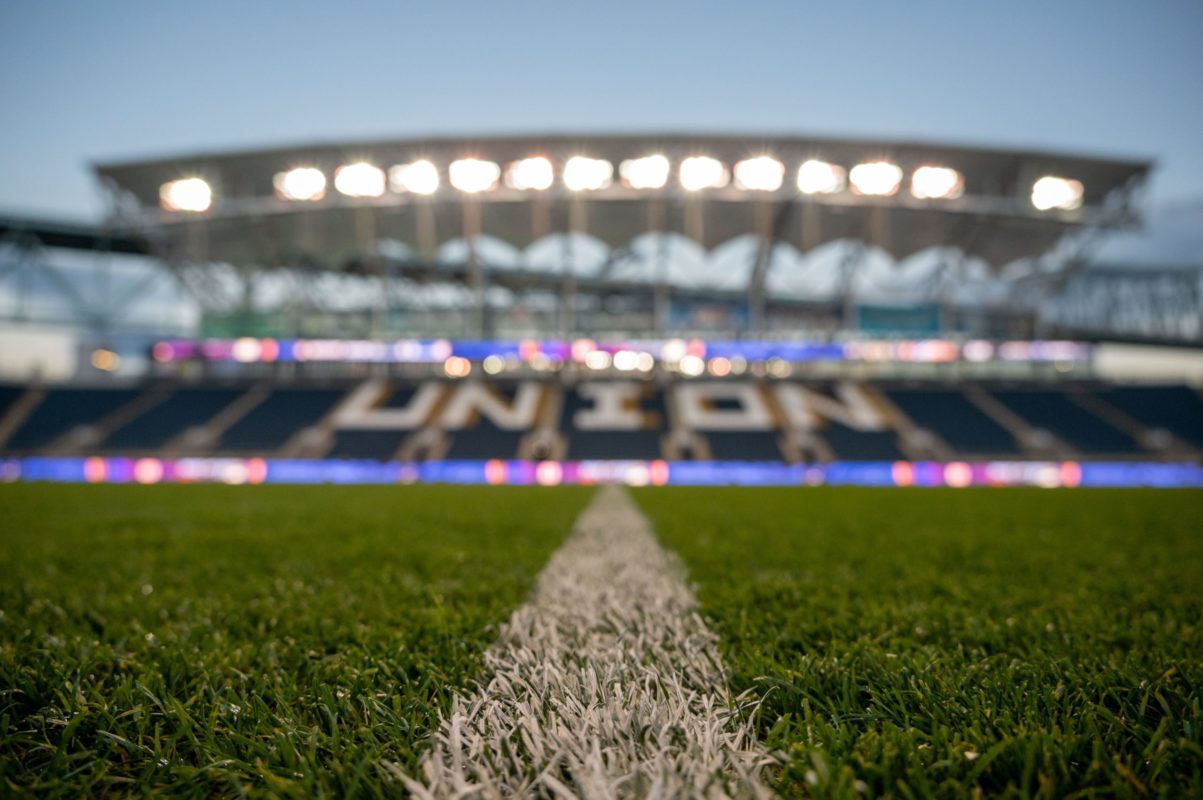 A spooky night is brewing at Subaru Park…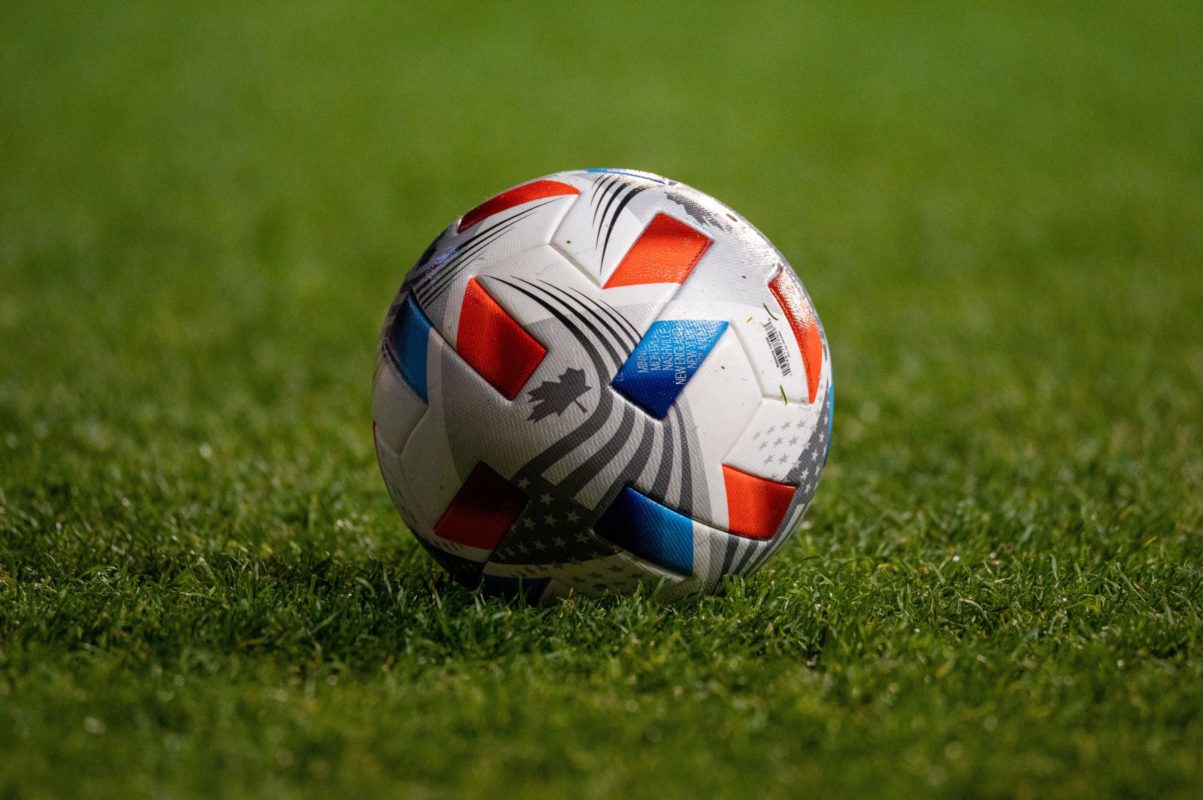 The teams are about to warm up!
Paxton Aaronson and Olivier Mbaizo getting their stretches in pre-match.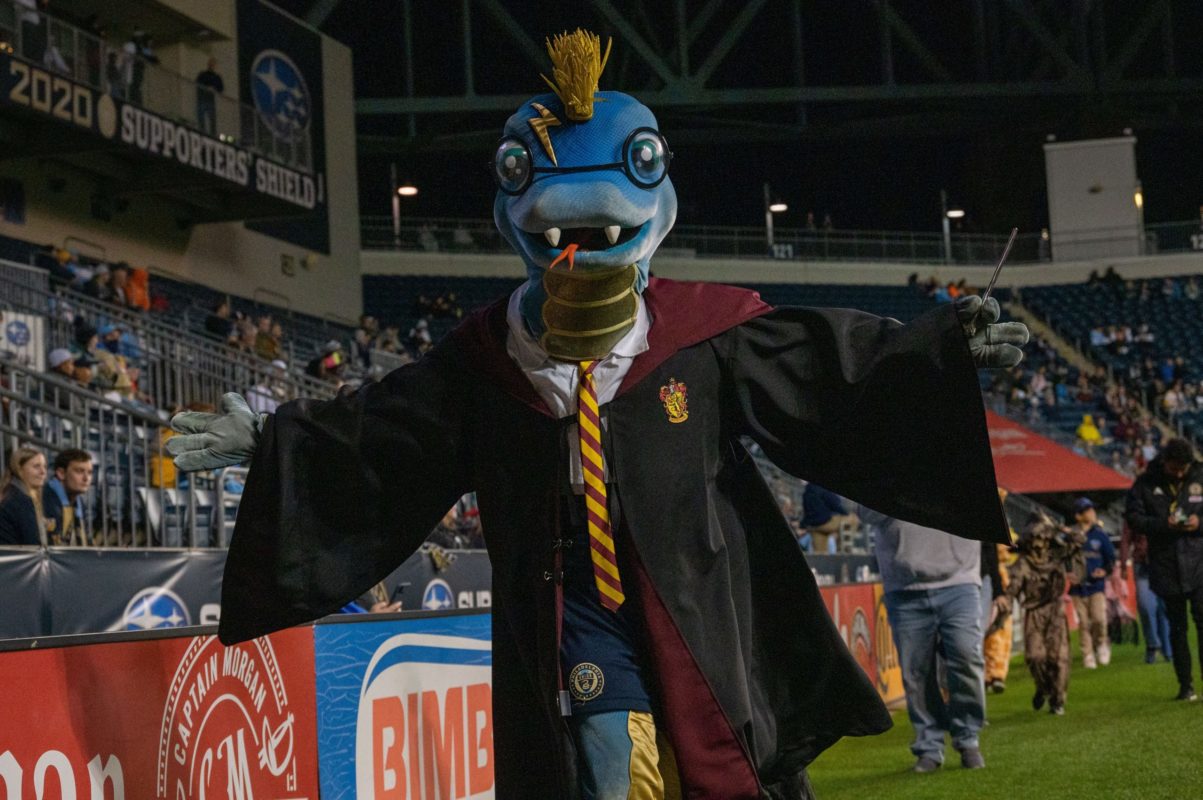 Phang takes the kids on a lap of the field… in costume himself, of course!
Alejandro Bedoya leads the team out for the opening ceremonies.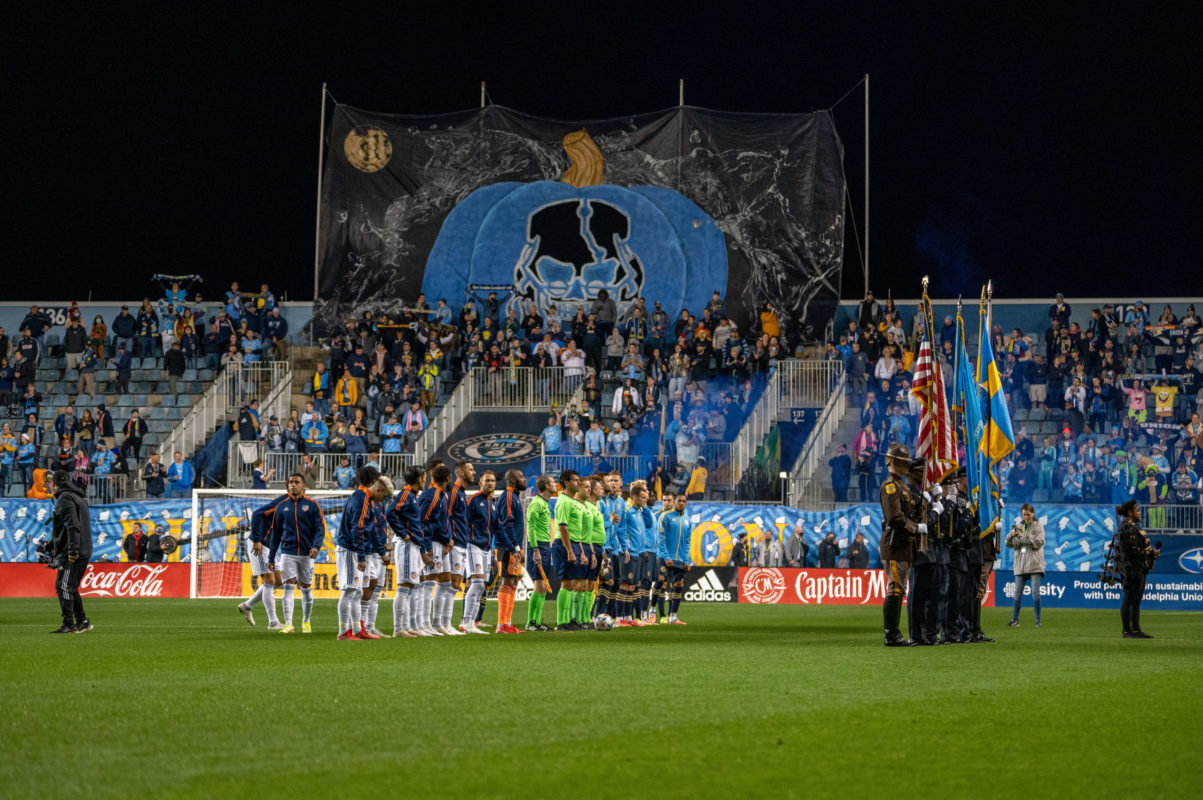 Look at the atmosphere in The River End!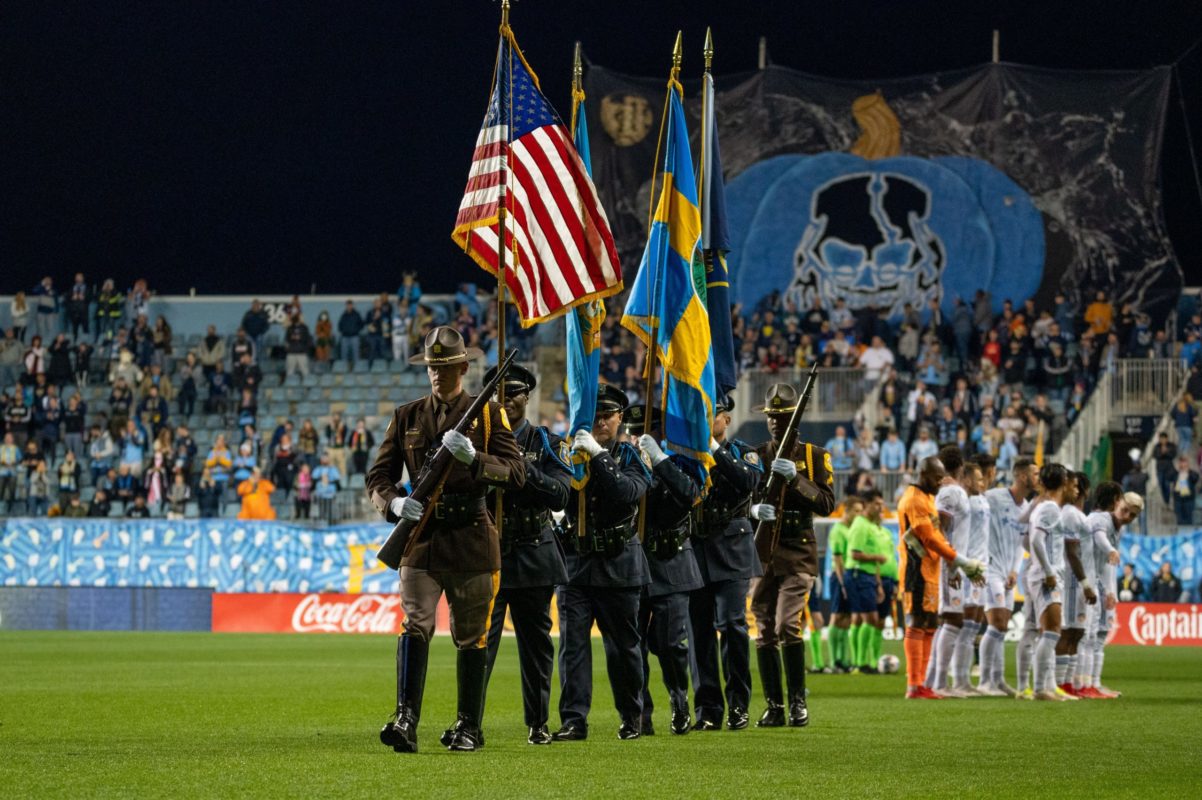 Kickoff is moments away.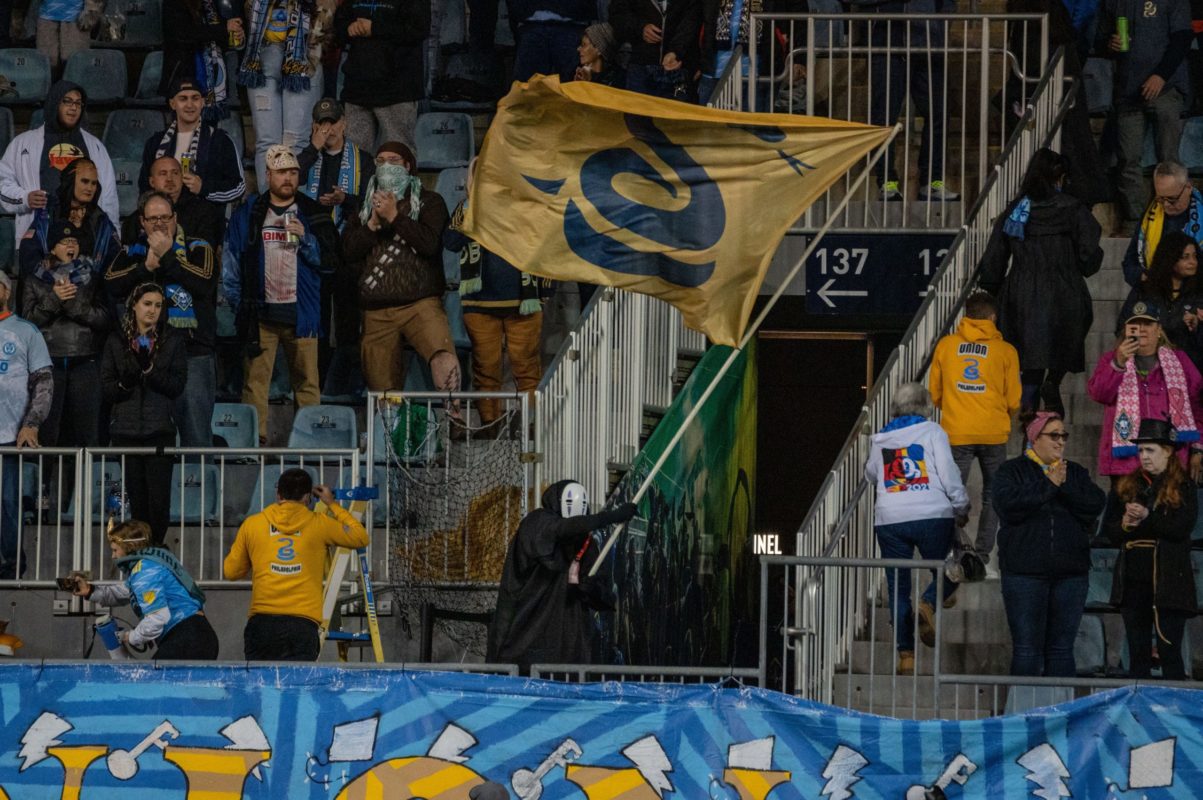 Everyone is in the Halloween Spirit tonight!
One last message from the captain before the match.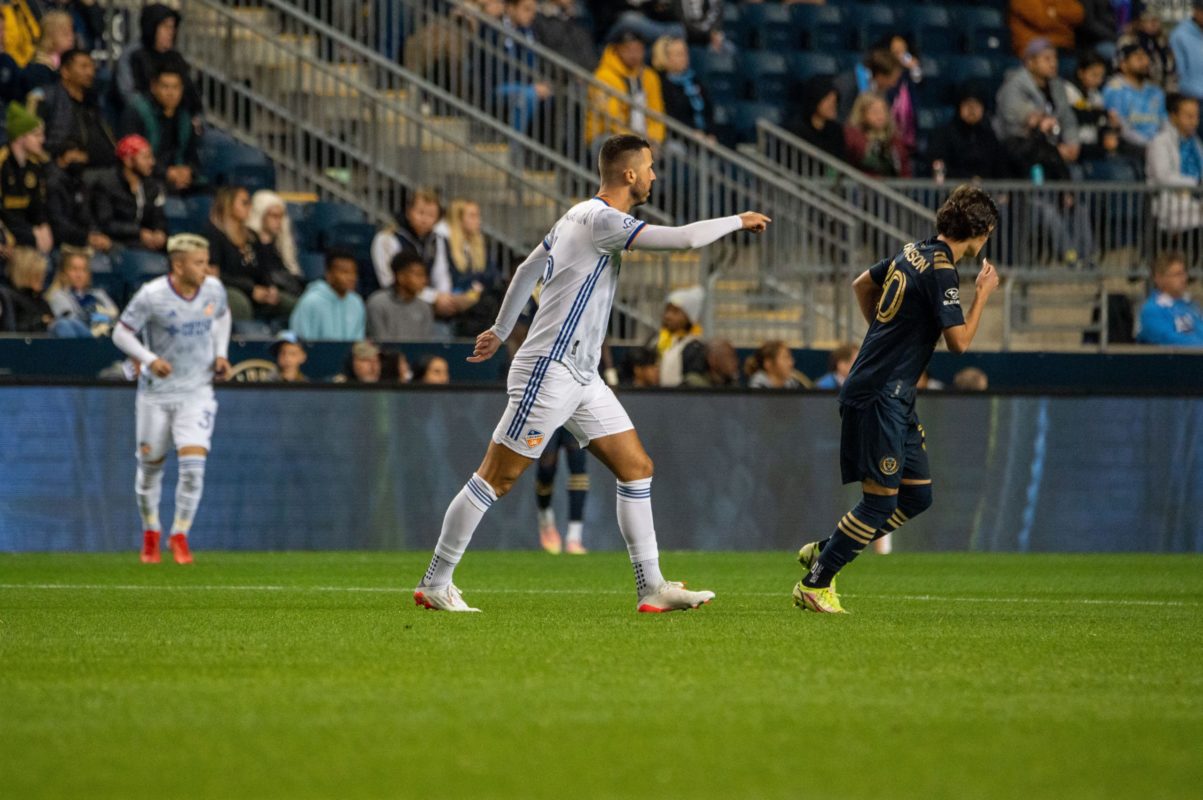 Haris Medunjanin got a nice welcome from the fans tonight.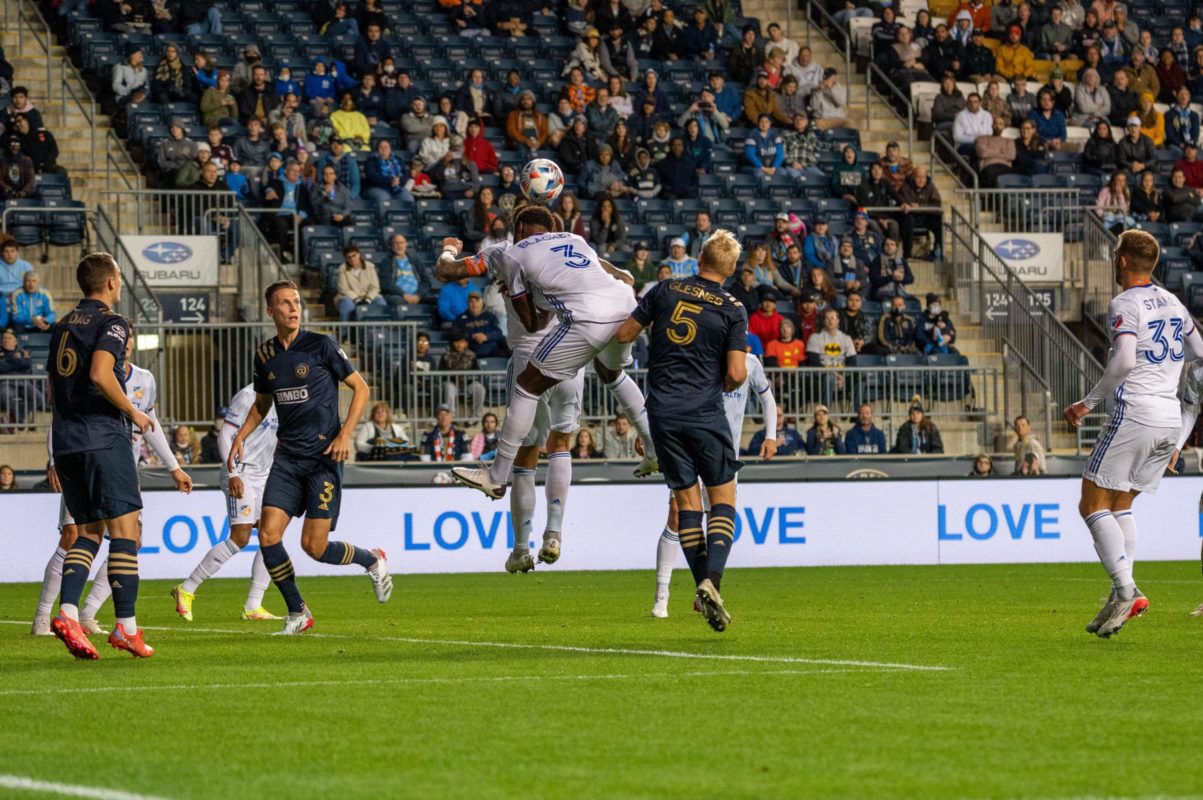 Jacob Glesnes challenges for a ball in the box.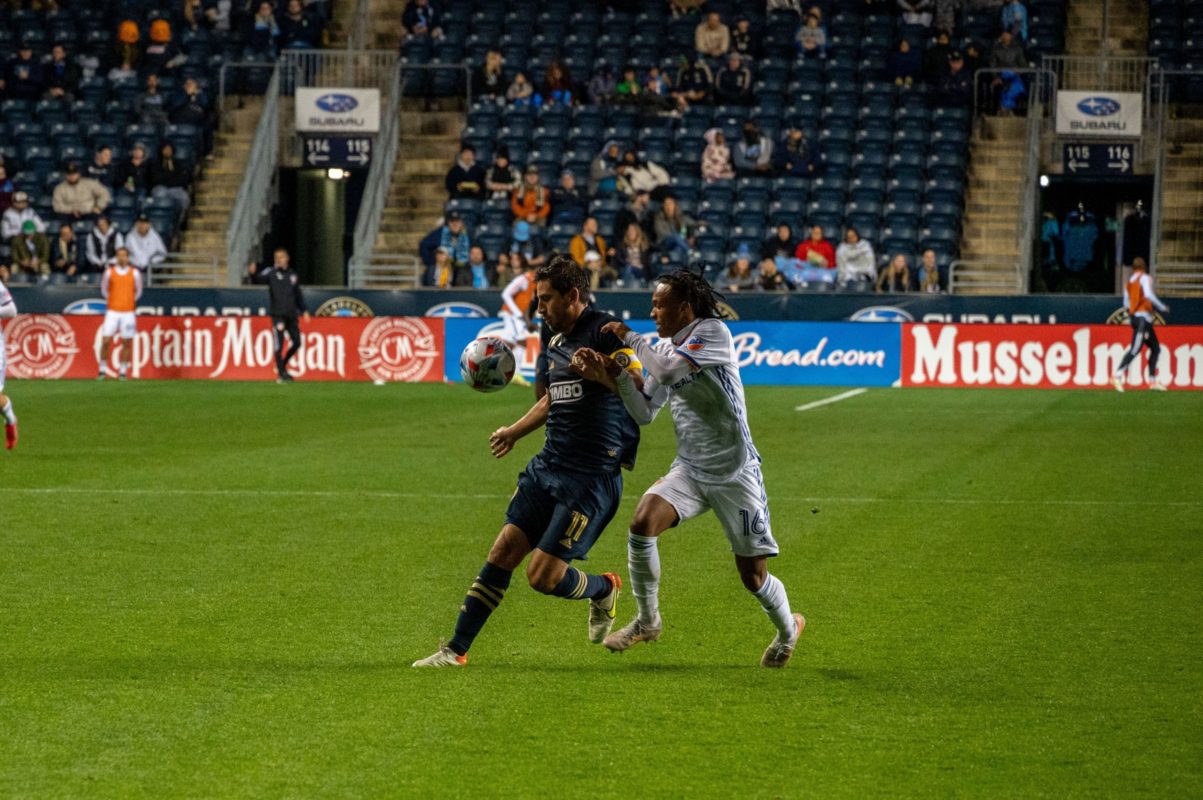 Bedoya shielding well here.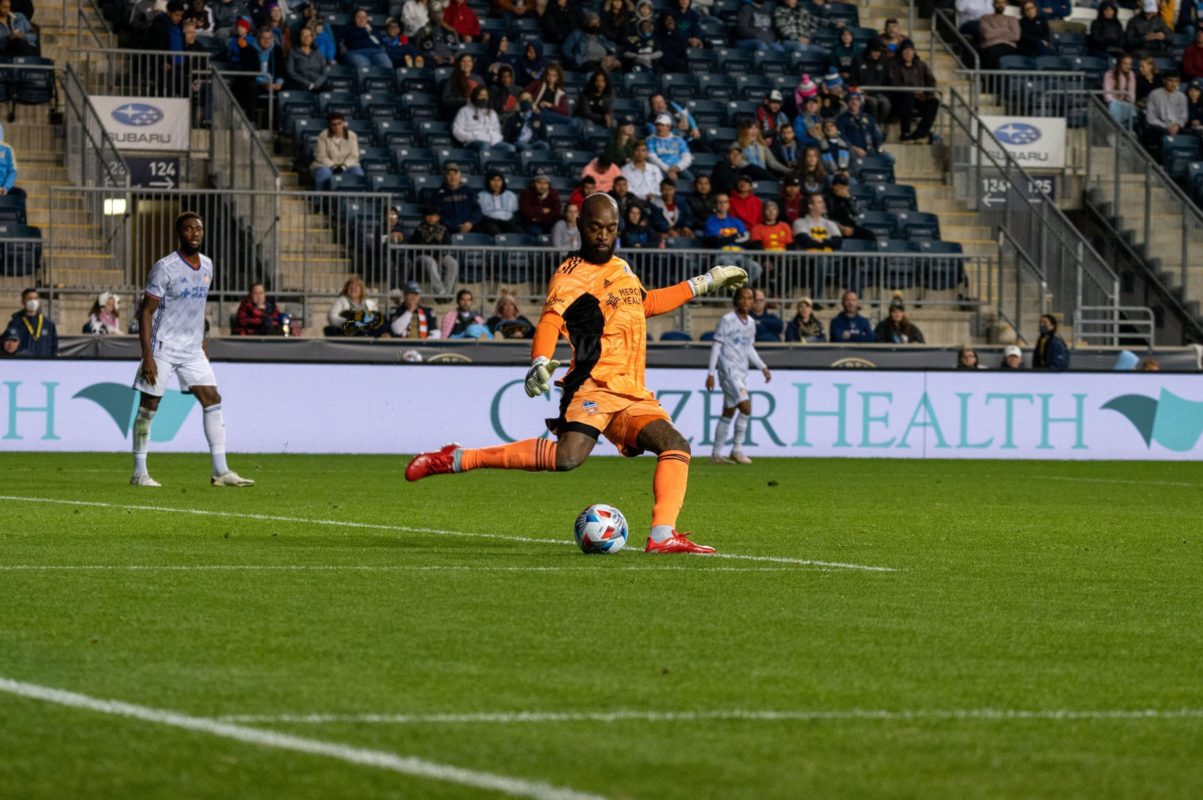 Kenneth Vermeer with the restart.
Daniel Gazdag with an open chance!
And it's just wide!
Aaronson taking on the whole defense at the moment!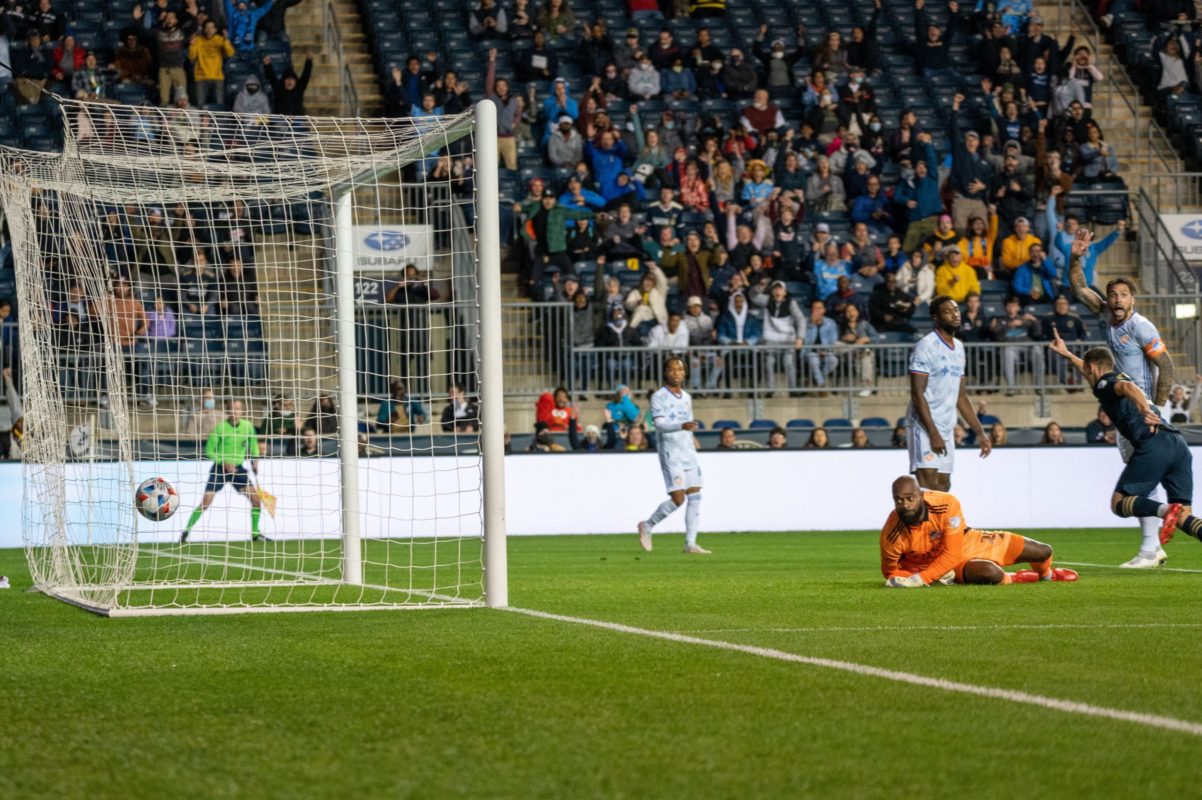 Gazdag gets something on it and directs home the shot by Mbaizo! 1-0 Union!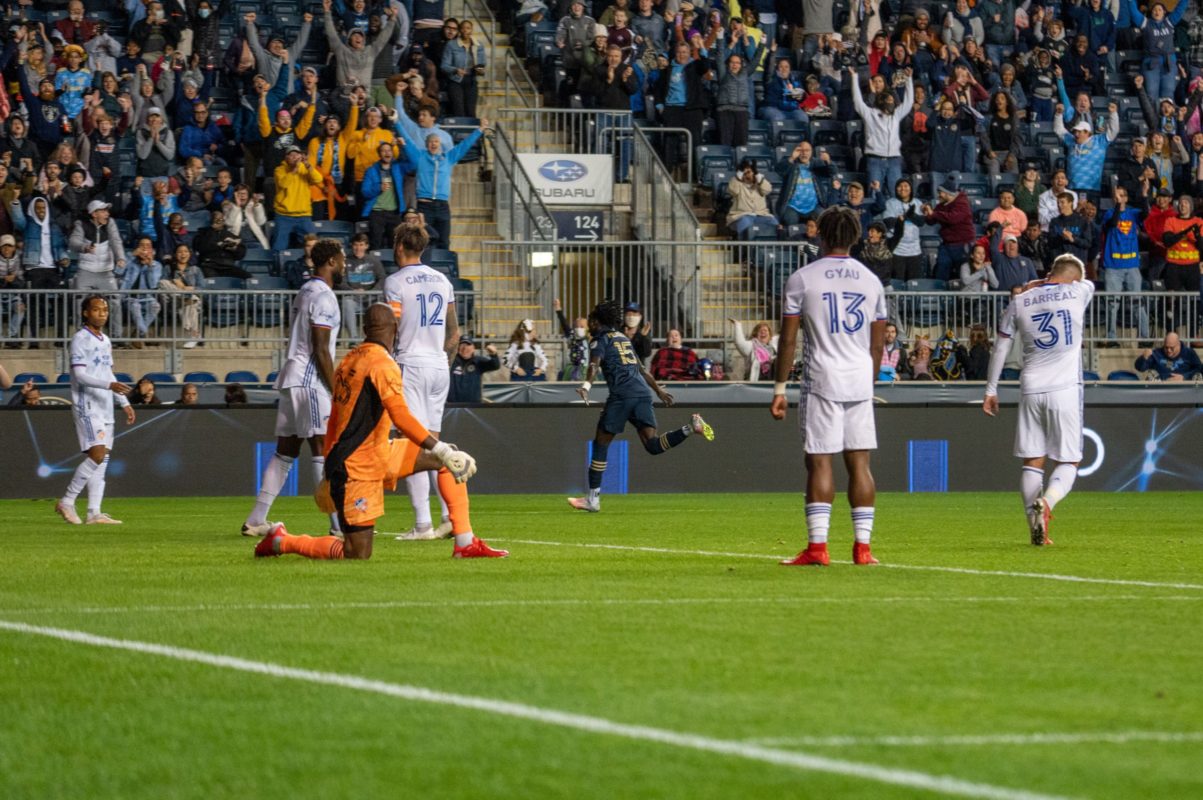 Mbaizo thought it was his first goal for the club… 🙁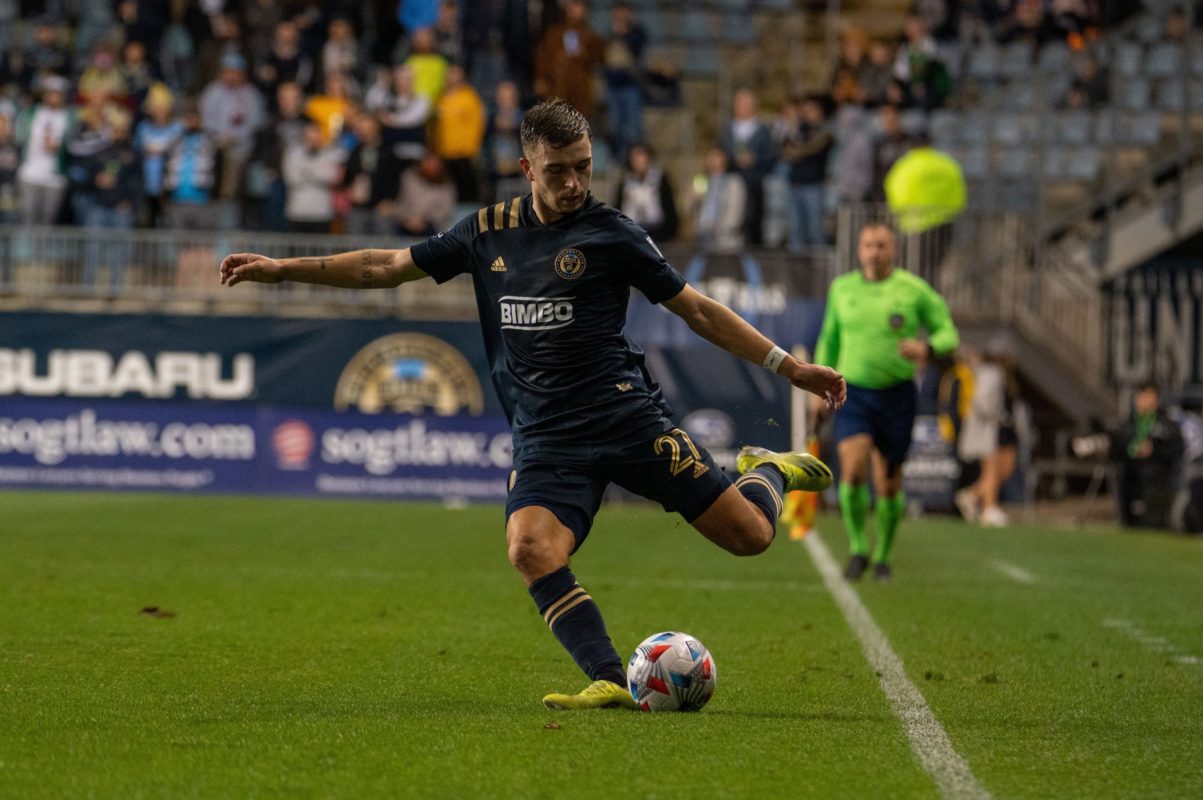 Kai Wagner has been whipping crosses in from the left flank all night. Looking dangerous!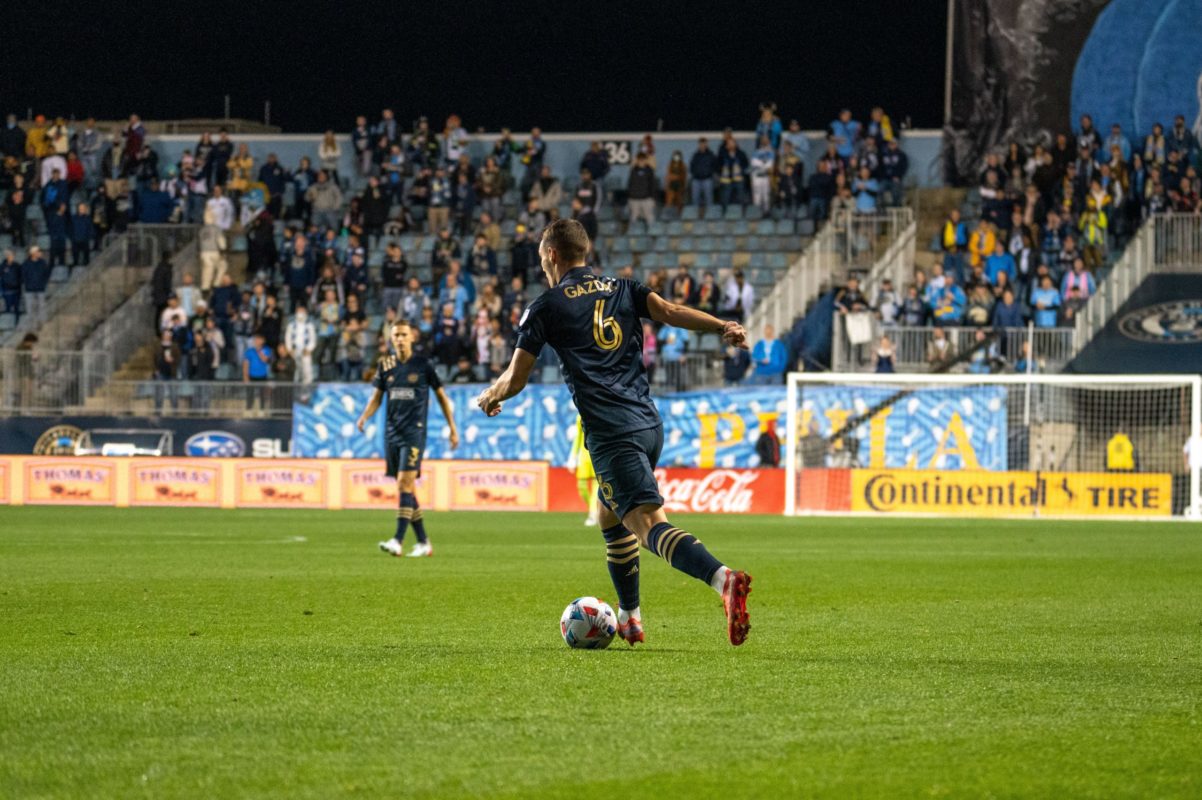 Gazdag possessing the ball in the FCC half of the field this first half.
Andre Blake takes his goalkick to end the half.
Phang is having fun with the fans tonight!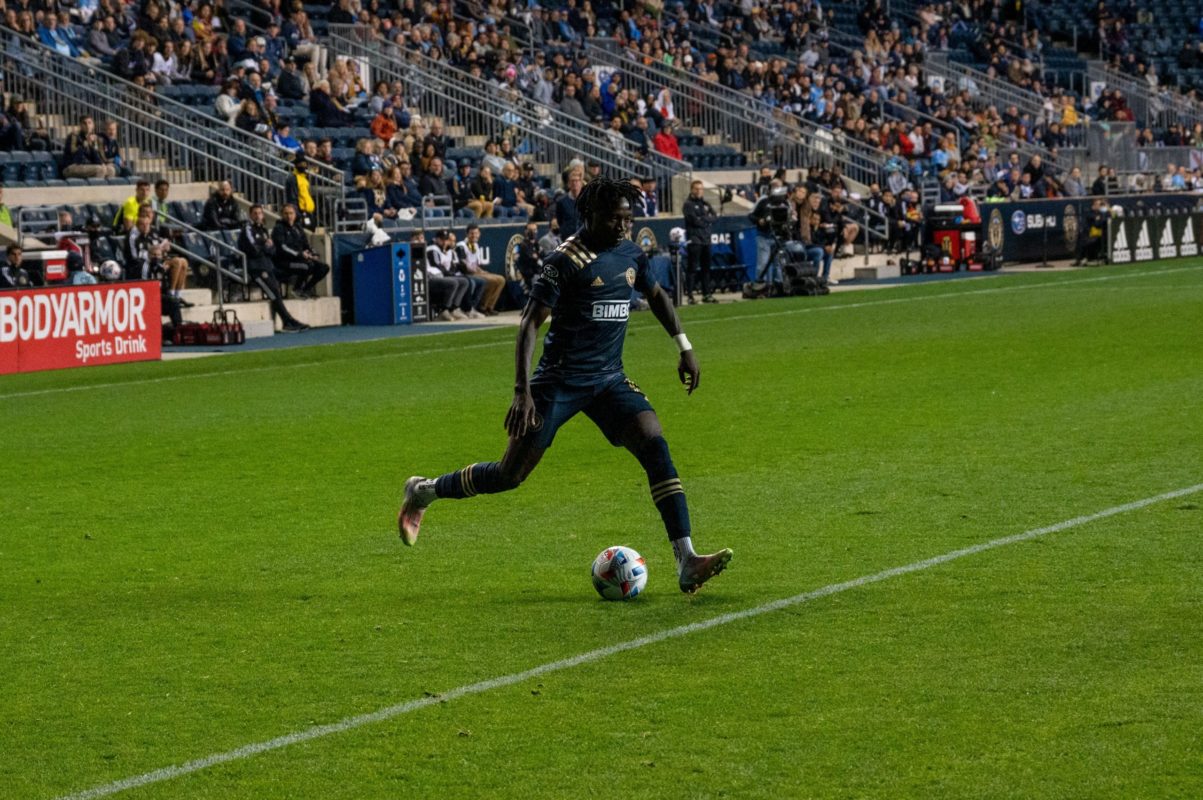 Mbaizo with another cross from the edge of the 18.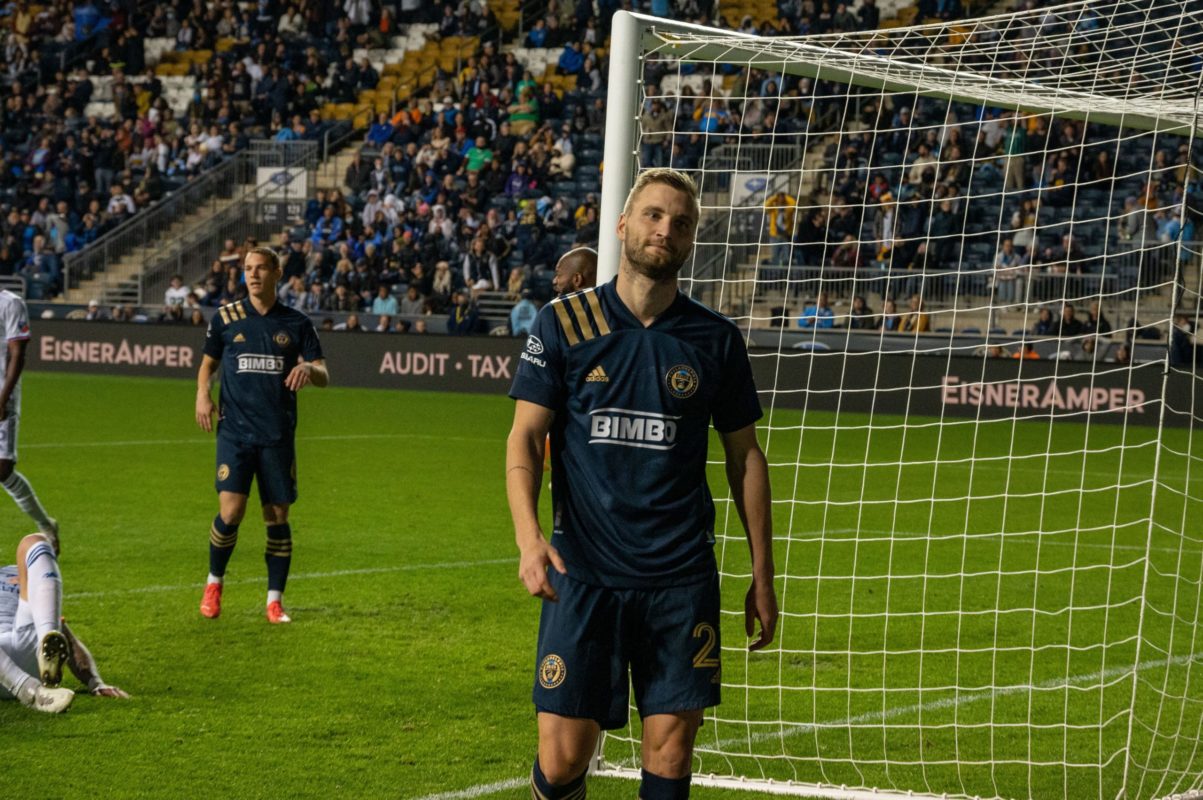 Kacper Przybylko missed a sitter… and he knows it.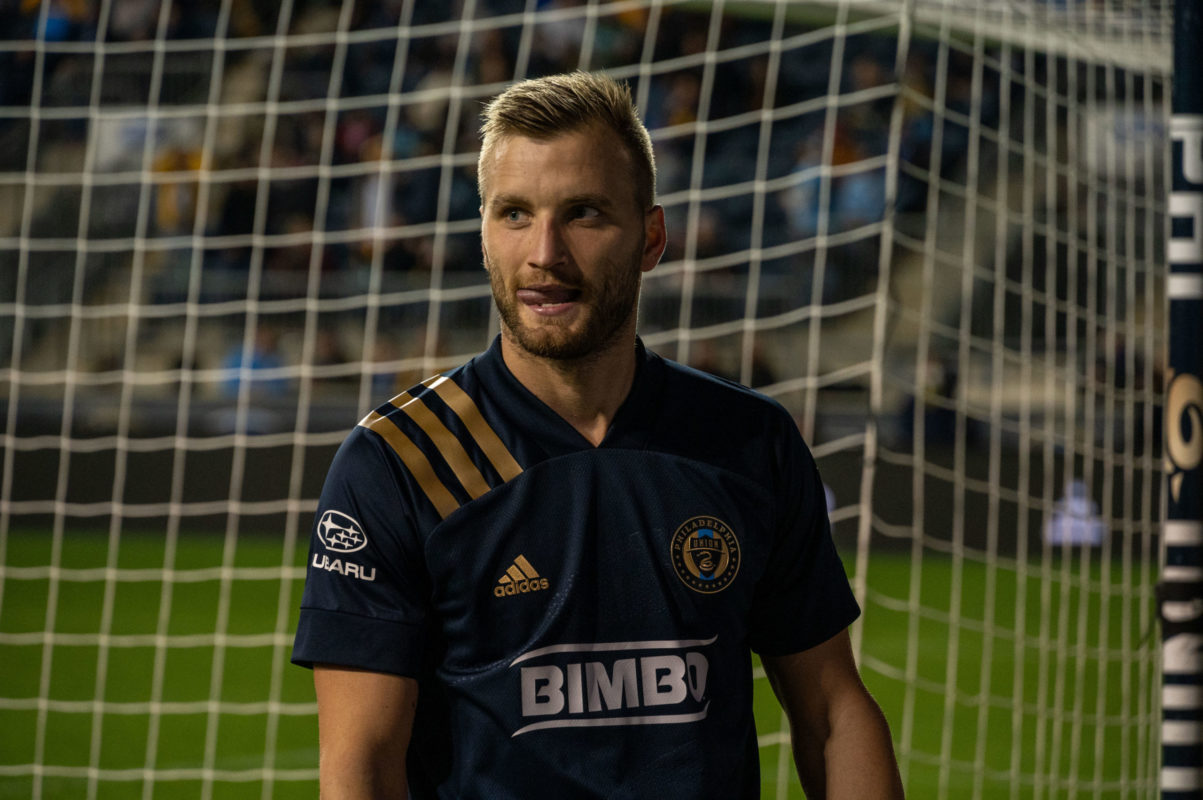 He's still our favorite Friendly Striker, though. Halloween really should have been his night!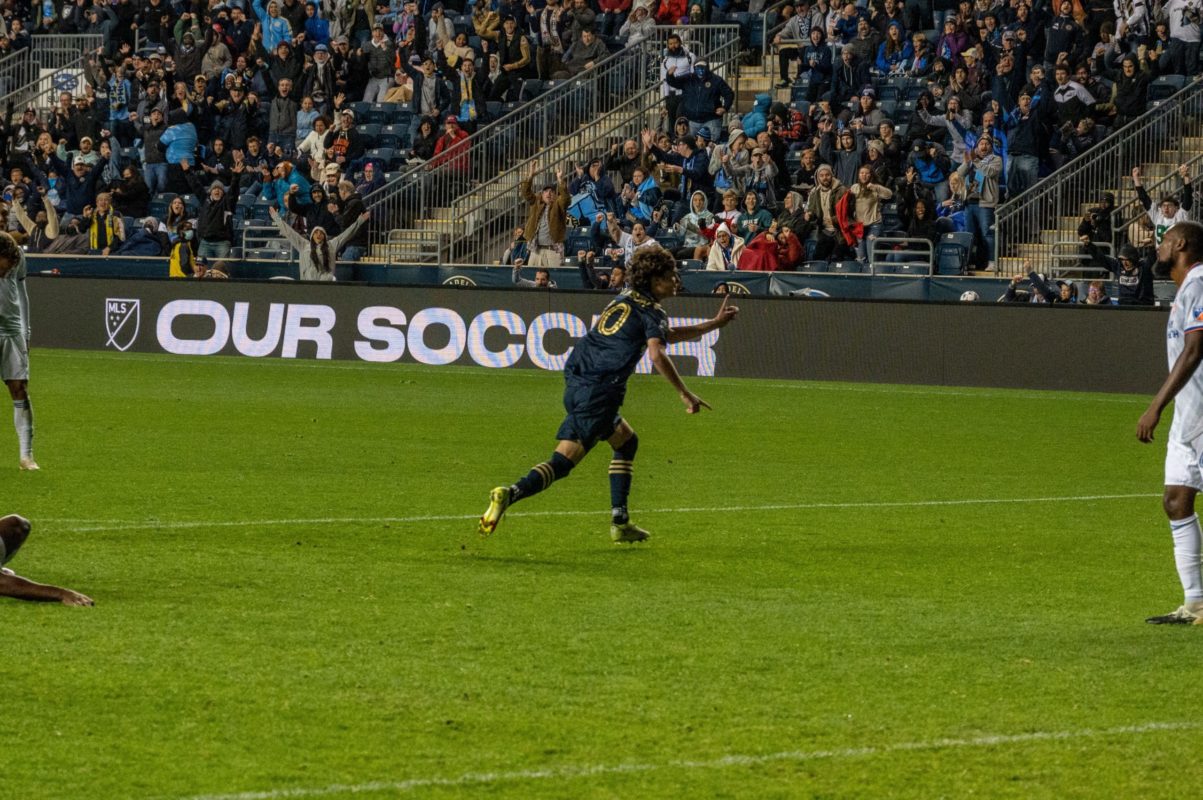 Aaronson doubles the lead with a cracking effort into the bottom left corner!
You can see how much it means to this team!
Aaronson working his magic between three defenders!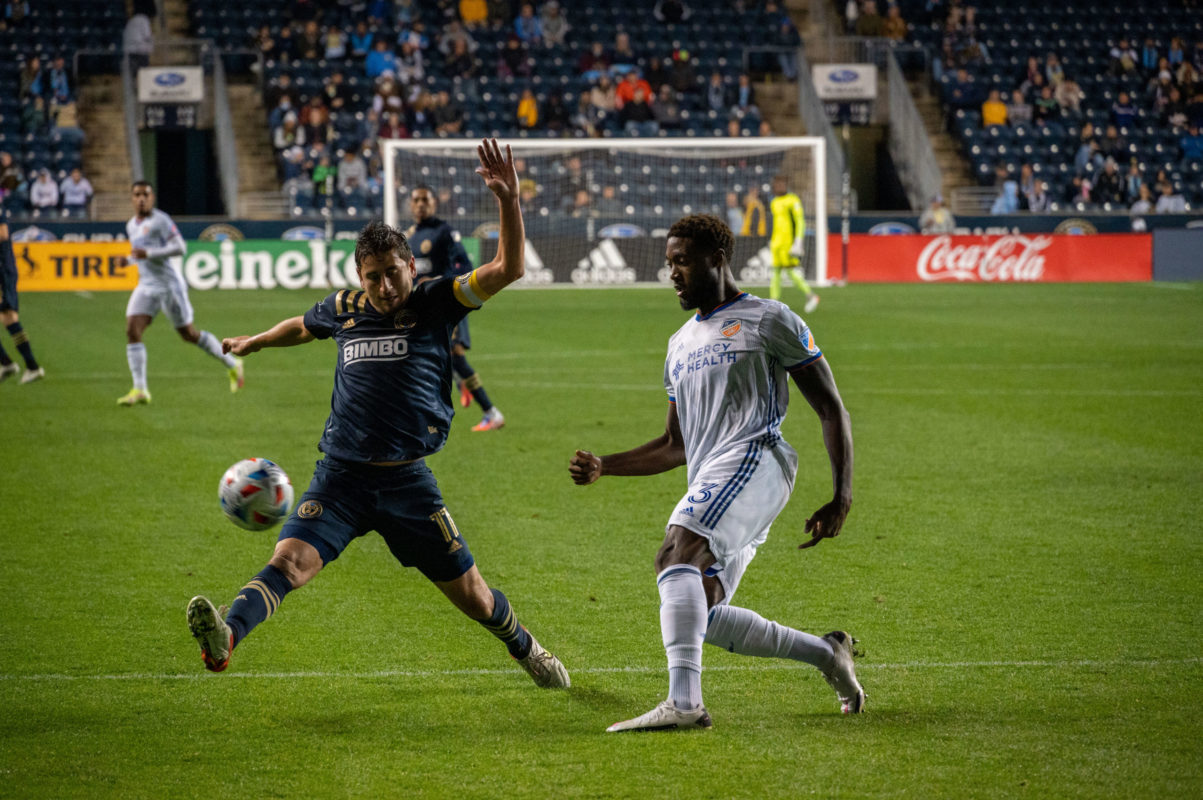 Bedoya putting in a comprehensive shift tonight!
Conclusion:
The Union walked away from what could have been a spooky trap game with all three points, a clean sheet, and no injuries with one match left before the end of the season and the start of the playoffs. This week's developments have ensured the Union will host a playoff match, but Decision Day on Sunday will be played for seeding position. The Union take on NYCFC at Yankee Stadium at 3:30 PM EDT.
For more photos, check out Stephen's Instagram page, and give him a follow!