All photos credit Stephen Speer
In what was a fairly contentious, yet good-natured rivalry match, Navy topped Army 3-0 at Subaru Park to claim both a trophy and bragging rights for the year to come. A hat trick by the Midshipmen's Jacob Williams was the difference on the box score, but a concerted team effort across the field put Army on the back foot for much of the match. At 2-0 after 45 minutes, Navy added a third goal before full-time to round out the scoring and celebrated in style with their friends and family long after the match concluded.
Stephen Speer was in attendance to photograph the match. This is what he saw: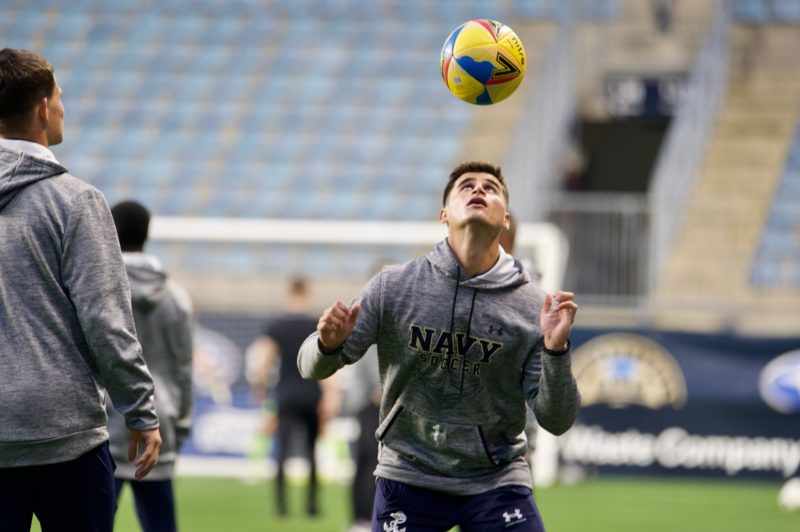 Warmups are underway.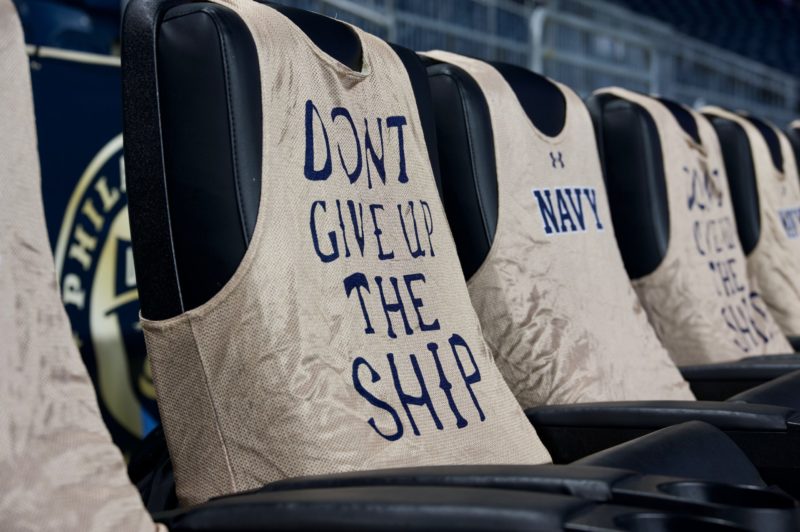 The Midshipmen want this one.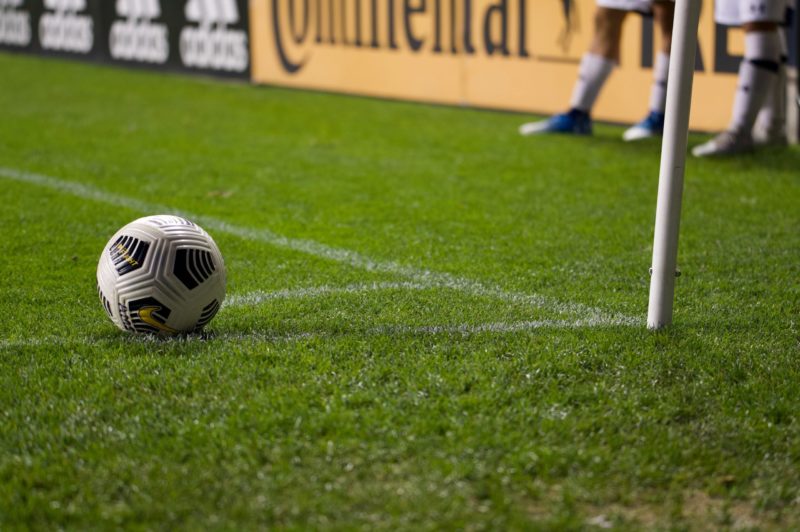 Chance at the Army end.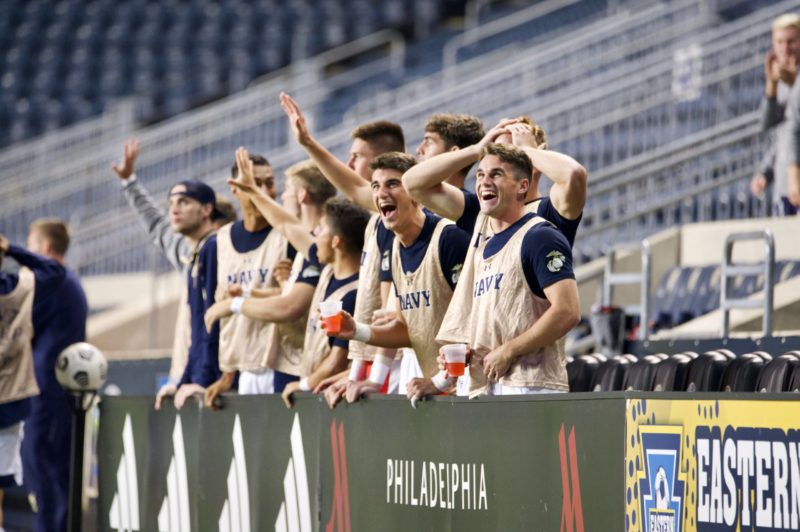 Goal Navy! 1-0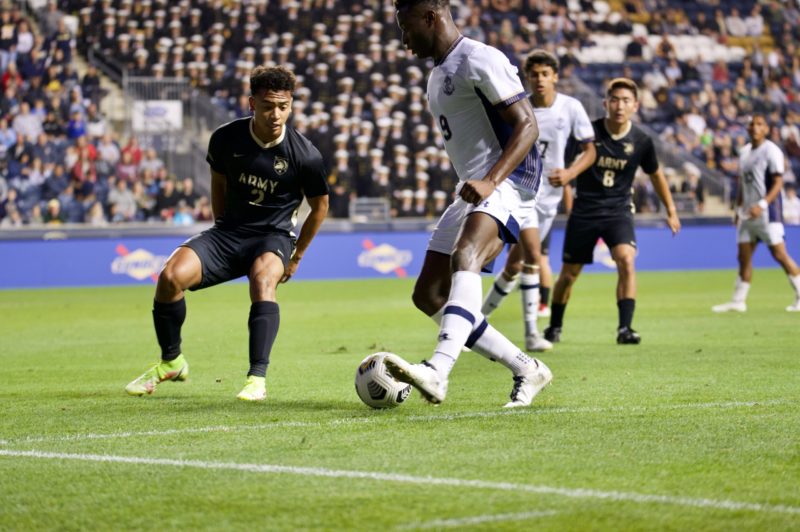 All Navy so far the first half.
Navy with chance after chance. Another goal is coming…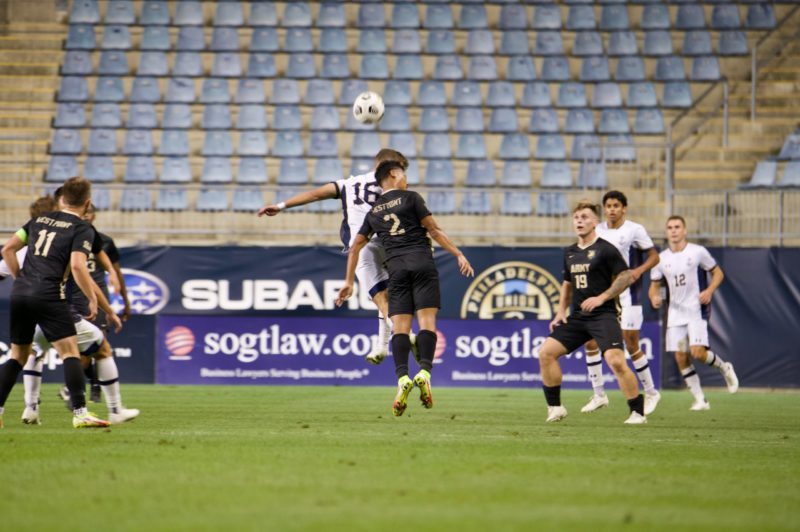 Heads up!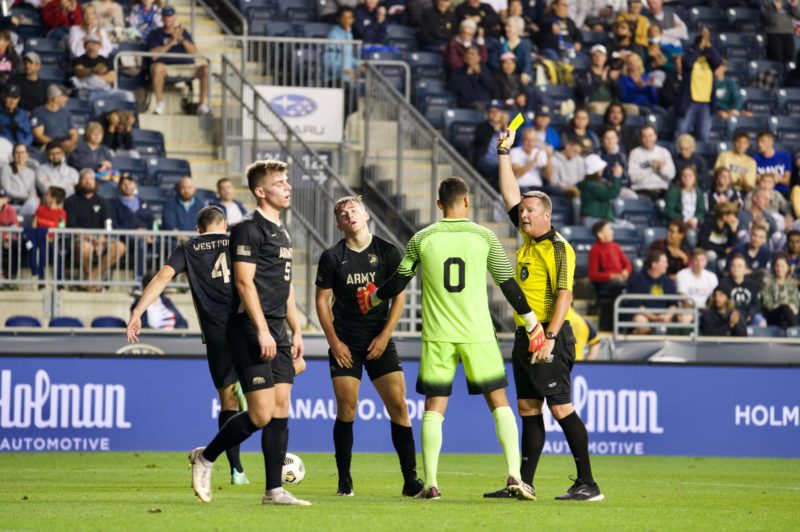 They don't call it a rivalry for nothing…
Keep claims it!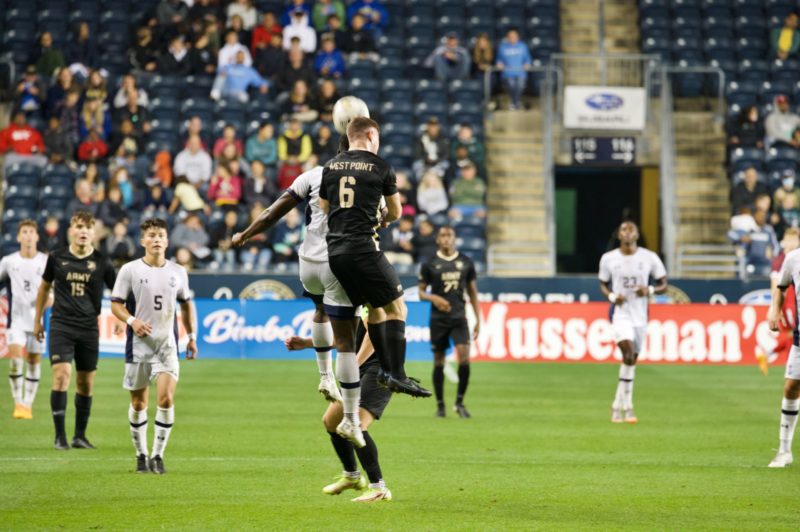 Army winning the headers in this second half.
Army keeper comes off his line for a good clearance!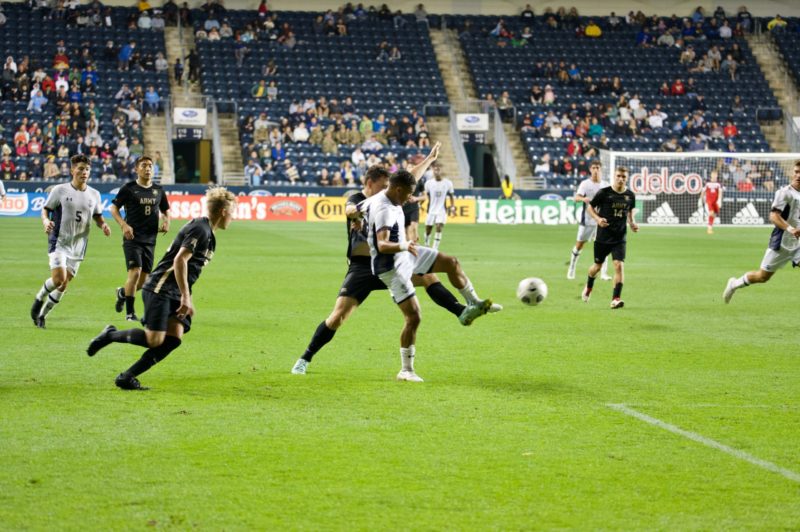 Navy pressing for a third – will they get it?
The chances keep coming for Navy.
Williams is in on goal!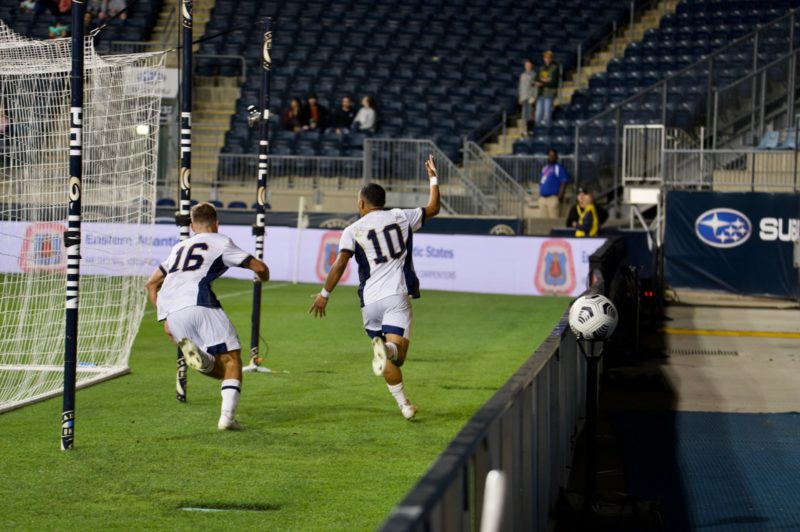 Goal! 3-0, and a hat-trick for 10!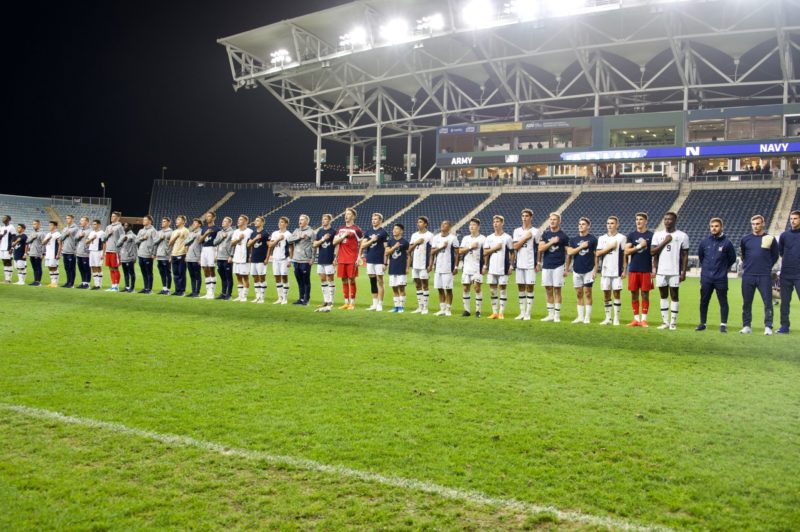 All on the same team at the end of the day.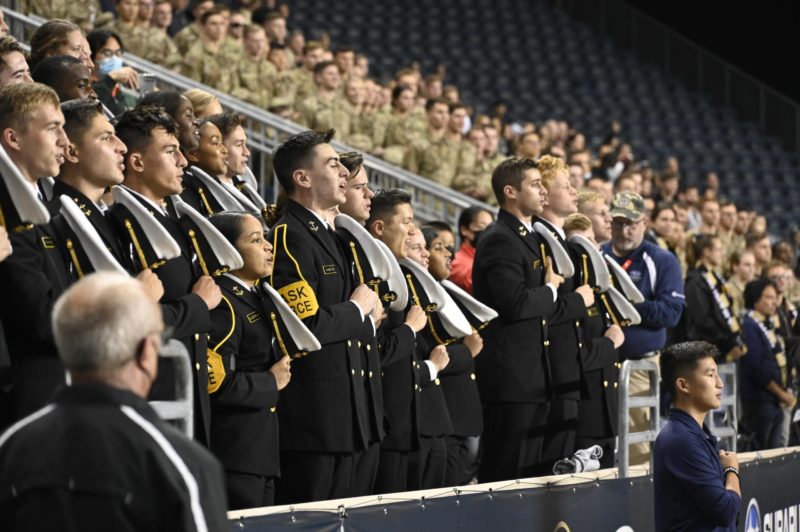 They should be proud of this team!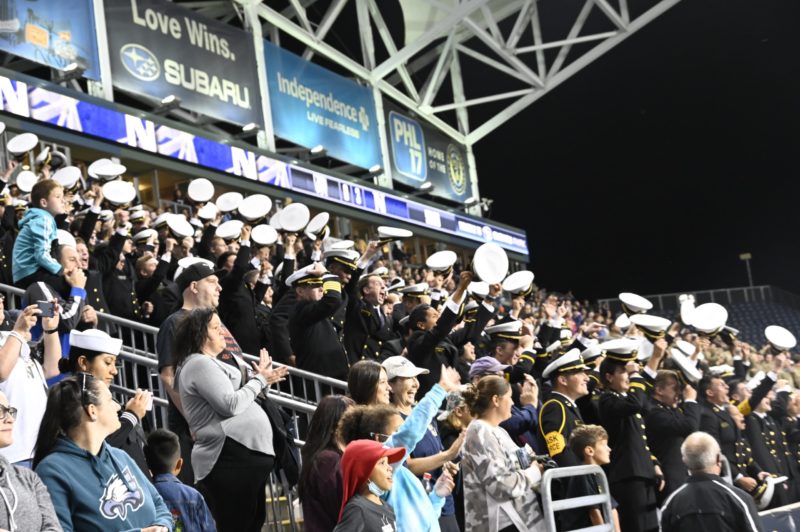 Time to celebrate!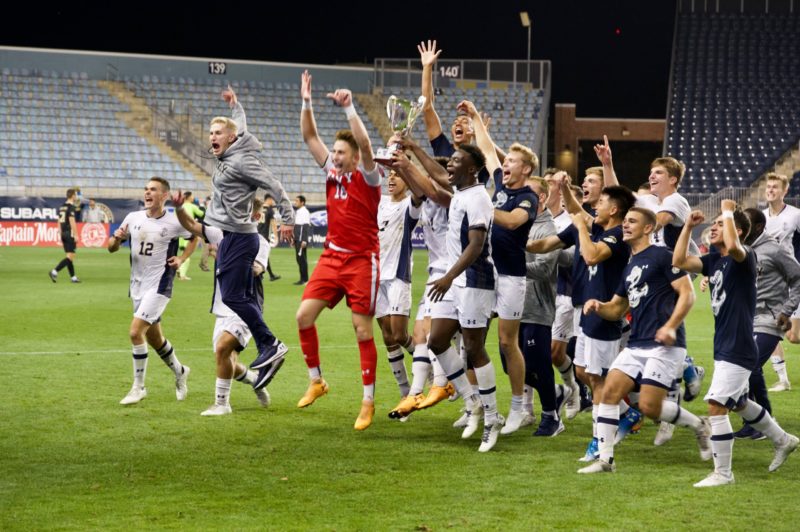 This one meant a lot to Navy.
For more photos, check out Stephen's Instagram page, and give him a follow!