All photos credit Stephen Speer
First-time PSP photographer Stephen Speer was in attendance for the Union's hard-fought victory against a surging Atlanta United side who have won seven of their last eight matches. The Union were without their captain, Alejandro Bedoya, due to a knee injury, but that did not deter their thoroughly professional performance at home.
Here is what Stephen saw:
Home.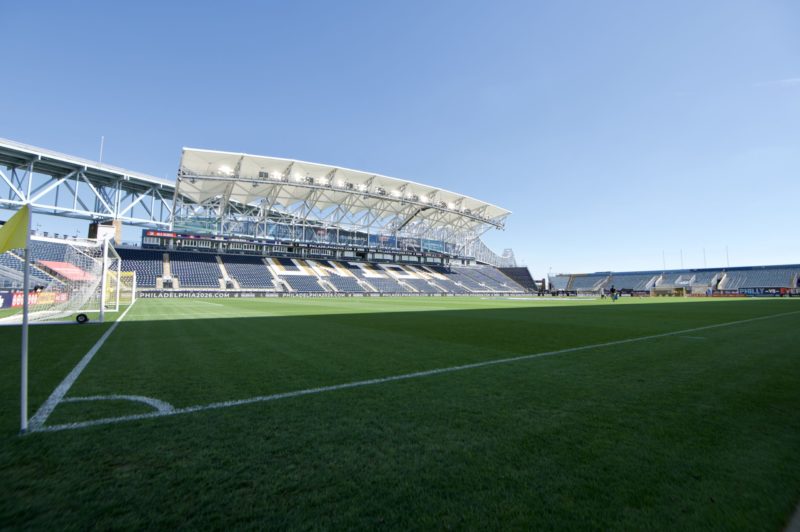 The Battlefield.
Gold nets for the kids.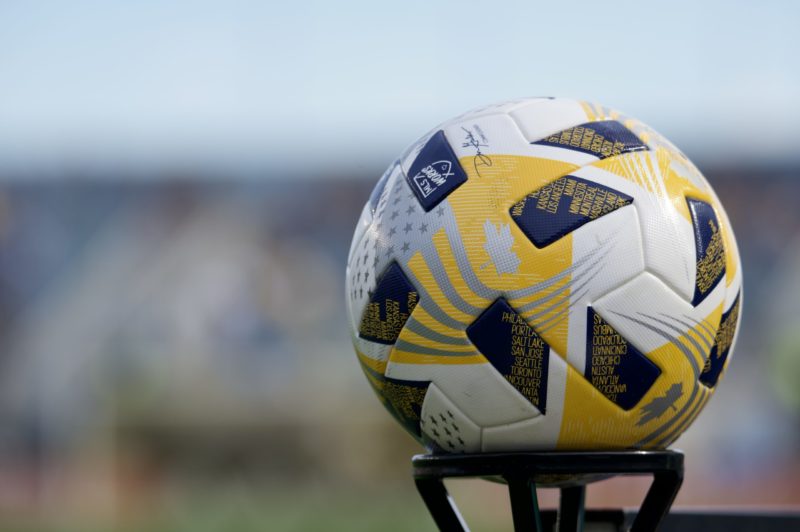 Kick Childhood Cancer.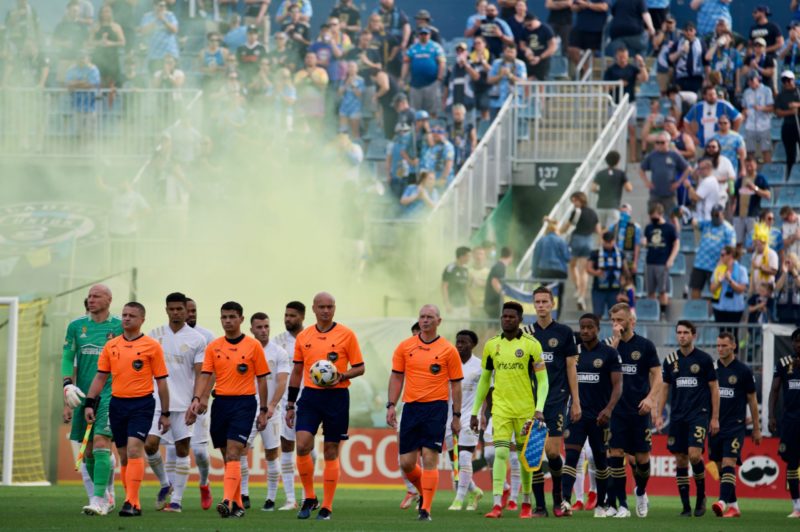 The teams walk out for the anthem.
Ashli Rice with a beautiful rendition of the National Anthem… as always!
The Boys in Blue know this is a 6-pointer.
Robert Sibiga gets us underway.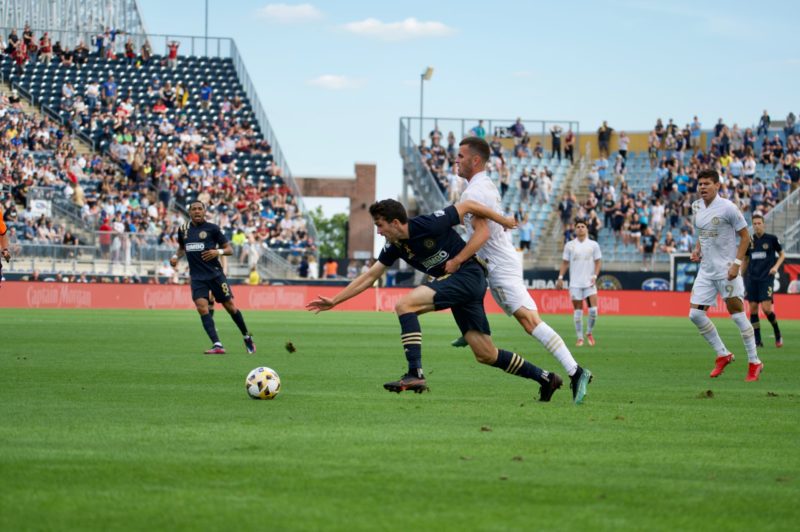 Sir, I don't think he's allowed to do that to Leon Flach.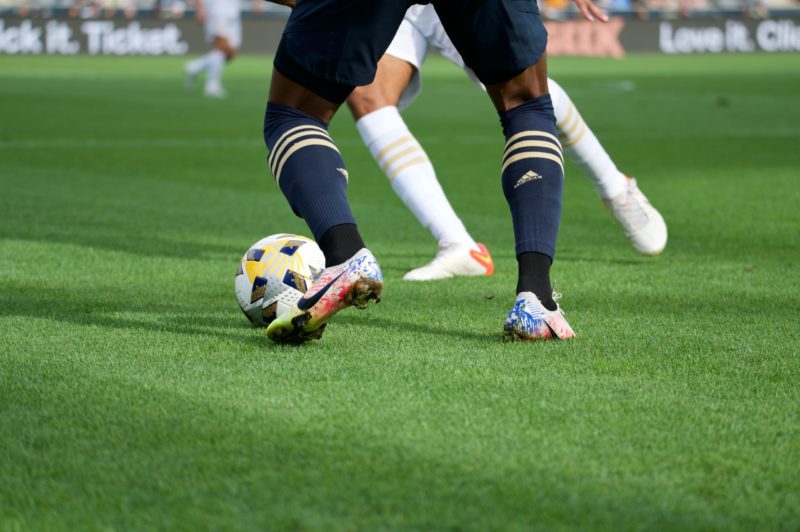 Olivier Mbaizo with the fancy footwork.
Andre Blake powers a goal kick to center field.
Olivier Mbaizo looking dangerous on the right wing all game. The second half has started.
Jose Martinez splits two defenders after catching Jake Mulraney in possession and drives into the box!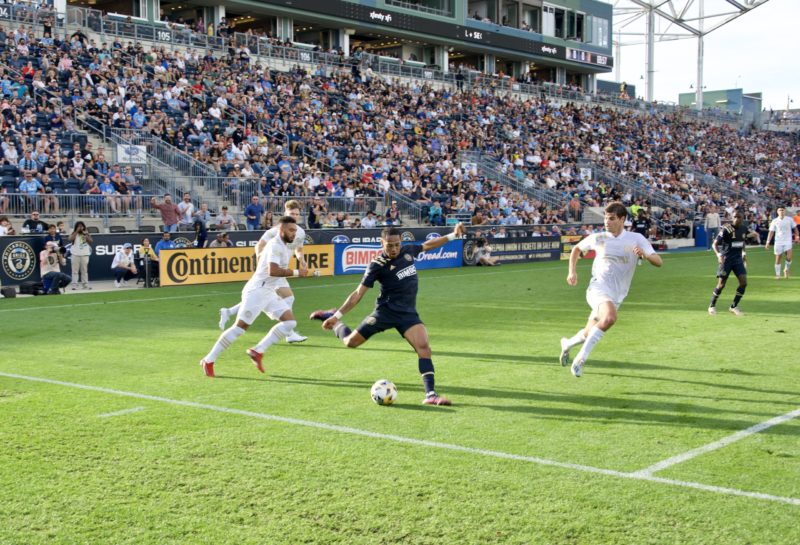 The cross from Martinez!
The Goal from Kacper Przybylko! (Poor Brad…)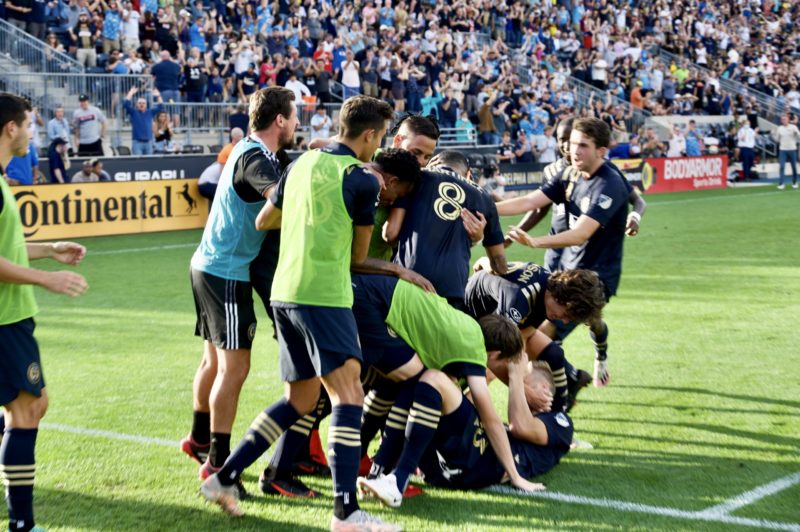 A team celebration for a team goal! Kacper with his 3rd goal in the last two matches.
  And the crowd goes wild!
Okay, maybe they overdid it with the smoke…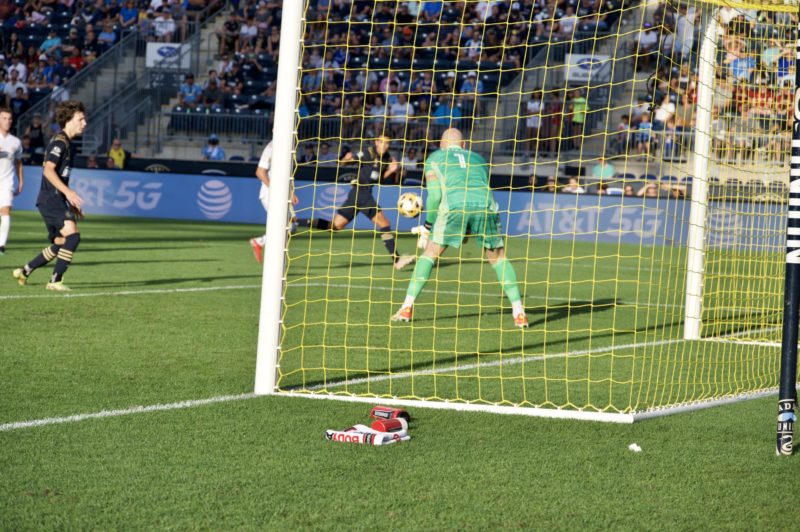 Guzan denies the U a second.
Anthony Fontana with maybe a little shove.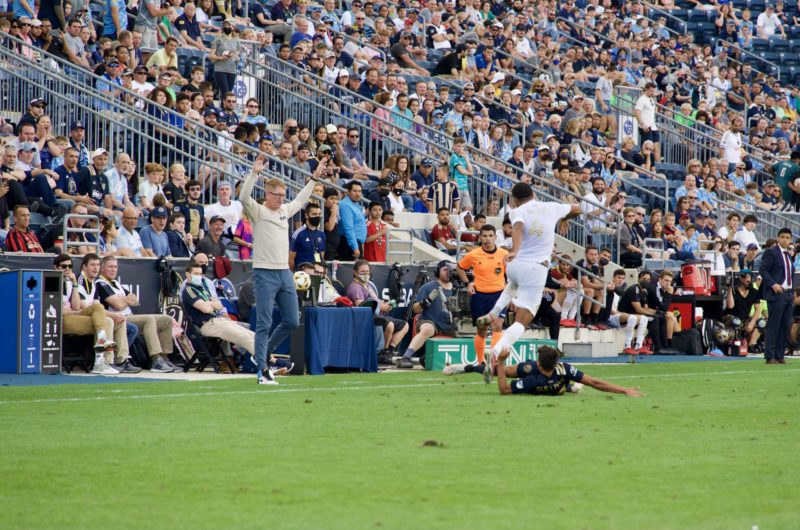 Jim Curtin having a "proud dad" moment after a great tackle by Quinn Sullivan.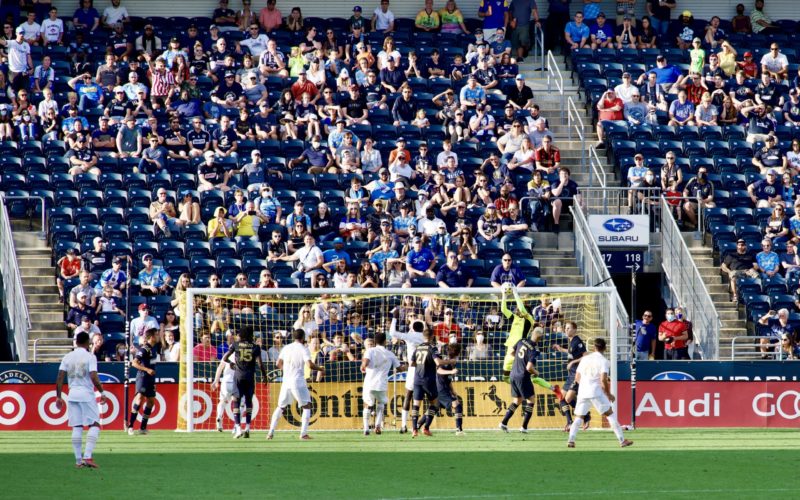 Blake with the safe hands to collect the in-swinger off the corner.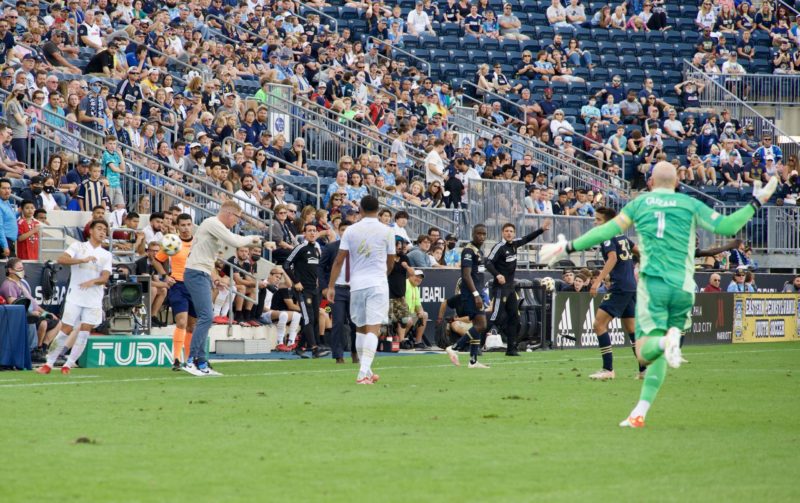 Curtin gently asking Sibiga if he left his wristwatch in the dressing room at half-time. 4 minutes of stoppage given, 4 played.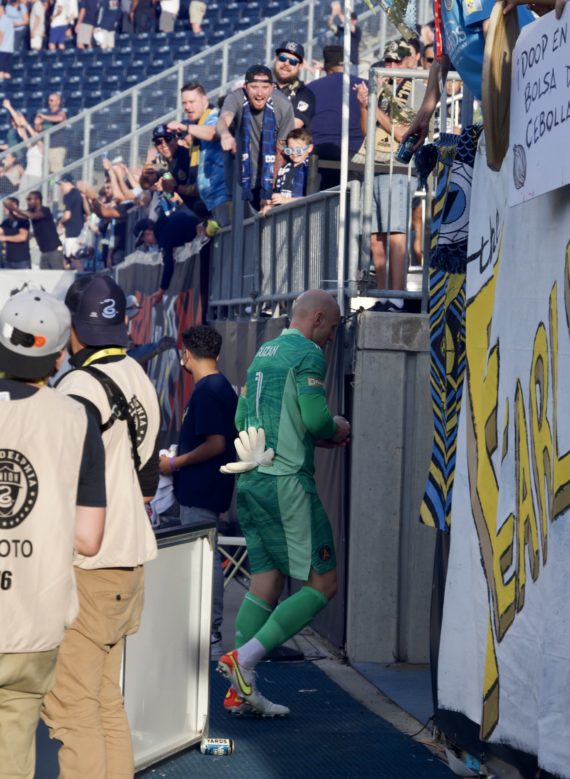 Poor Brad. 🙁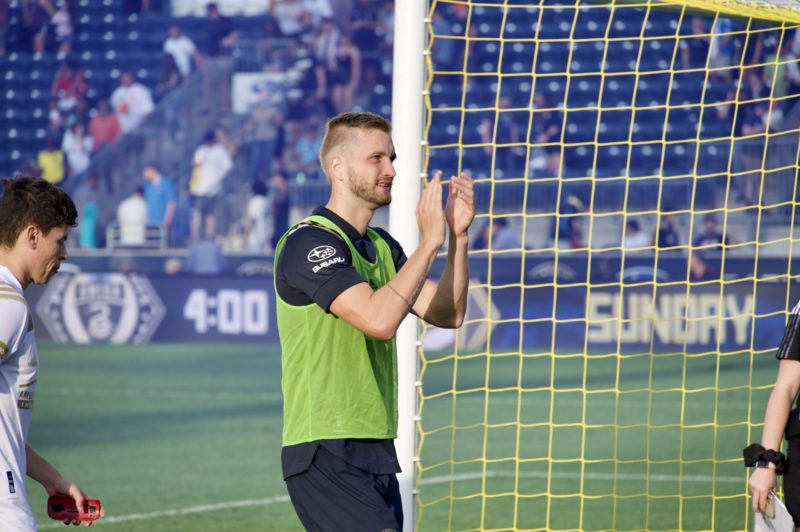 The man. The myth. The friendly striker. Kacper Przybylko.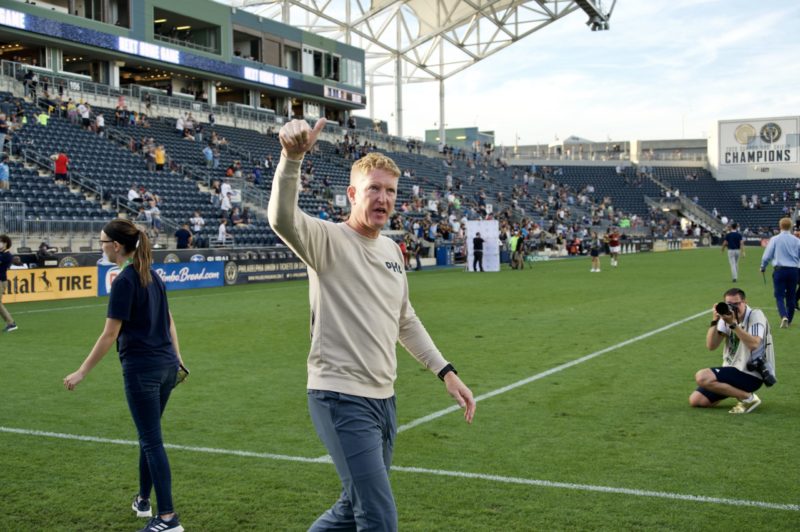 Jim Curtin. Man of the People.
Summary:
The Union took a crucial 3 points away from a dangerous Atlanta United team, and they looked like the better side for most of the match. They found the goal they needed in the second half after testing Guzan throughout the game, and kept a clean sheet at the other end of the pitch. Standout performances from Martinez, Mbaizo, and Wagner, and another important goal from Kacper the Friendly Striker propelled them to their second win in a row. Up next, the Union take on their "bitter" rivals (it's not a rivalry as they are quick to tell us), New York Red Bulls, at Red Bull Arena in Harrison, New Jersey on Wednesday. A win could propel them into third in the East.
For more photos, check out Stephen's Instagram page, and give him a follow!