All photos credit Howie Pollard
PSP photographer Howie Pollard was on hand Sunday afternoon as the Philadelphia Union took down Orlando City SC 3-1, putting themselves into seventh place in the Eastern Conference in the run for the playoffs. Here is what he saw.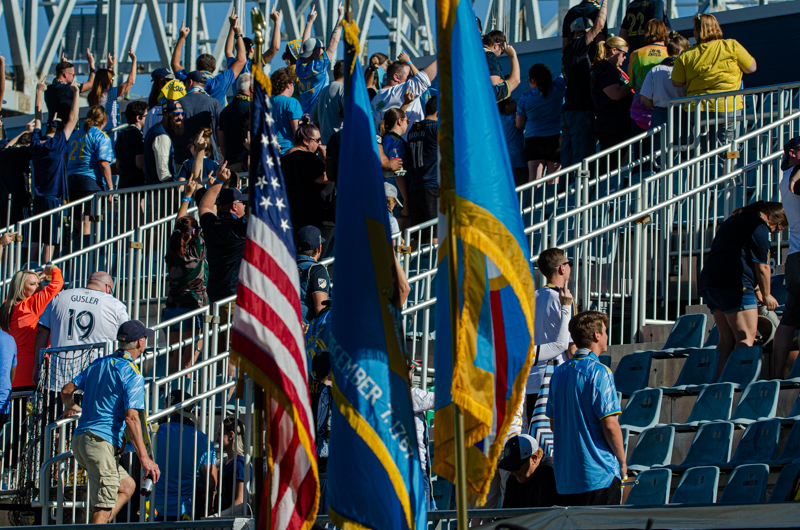 Union Fans give a warm welcome to the visiting Orlando Club.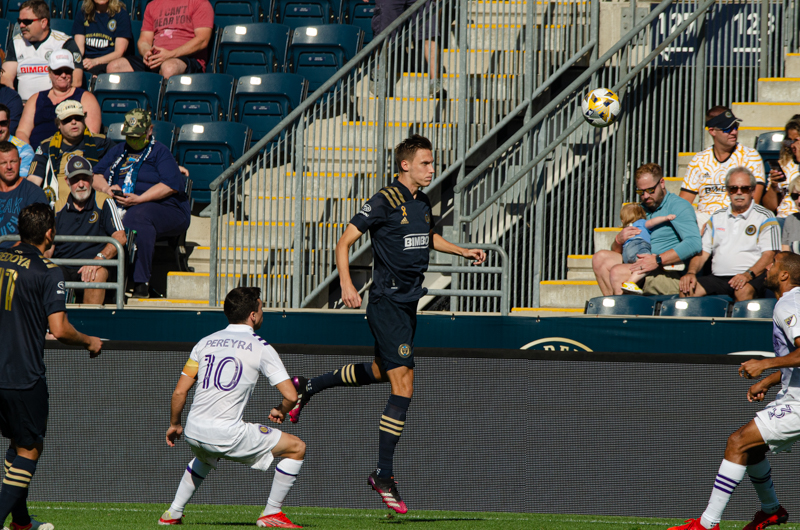 Jack Elliott takes control at mid field.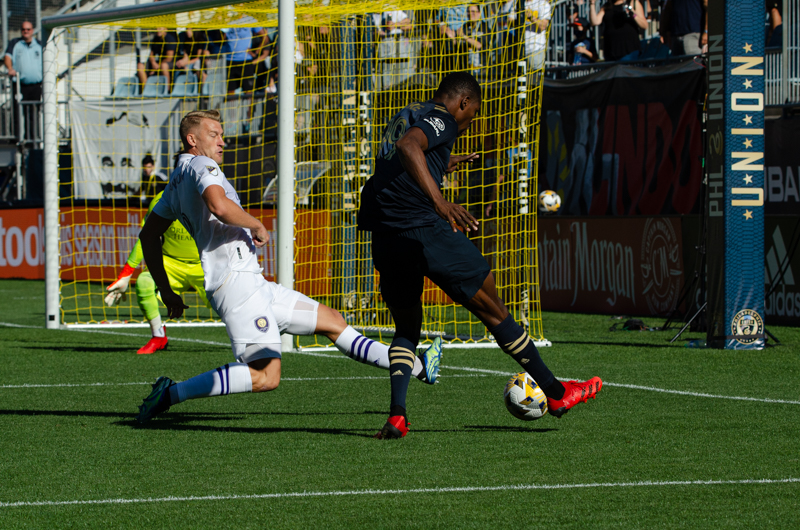 Cory Burke takes a shot in the early minutes of the match.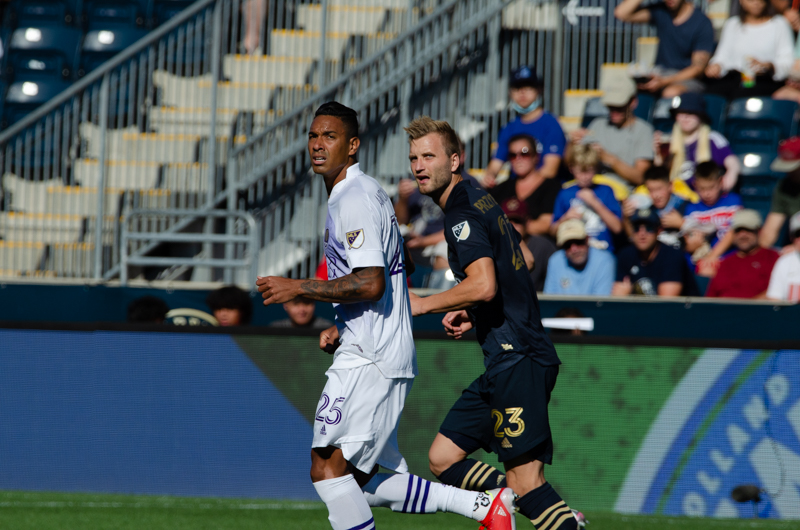 Kacper Przybylko surveys the field.
Burke pleads his case.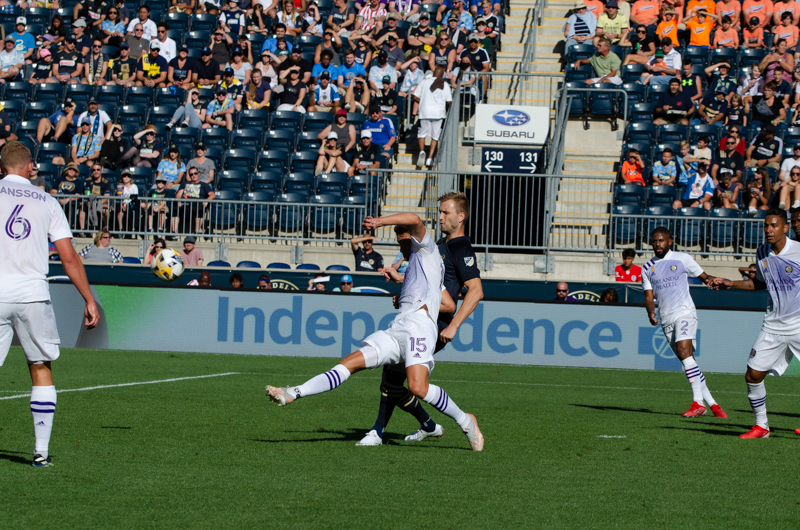 Rodrigo Schiegel beats Przybylko to the ball out in front of the goal.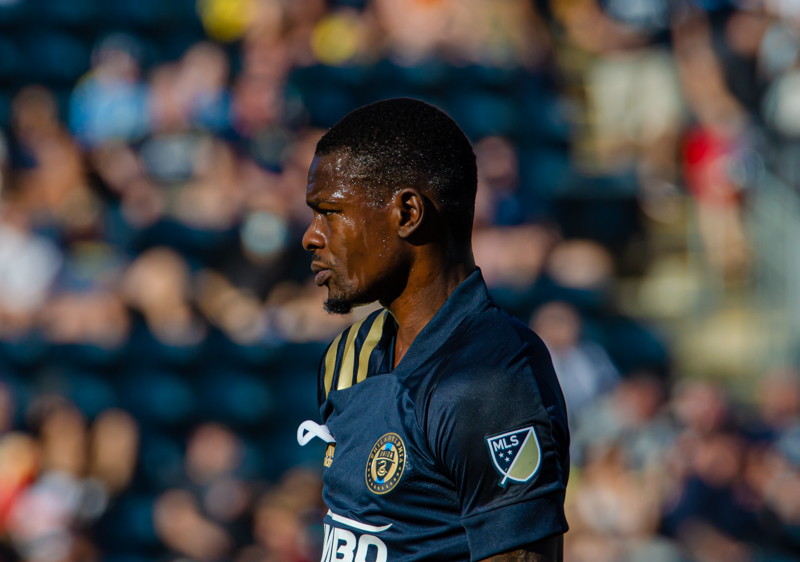 Burke awaits the throw in with the game still scoreless.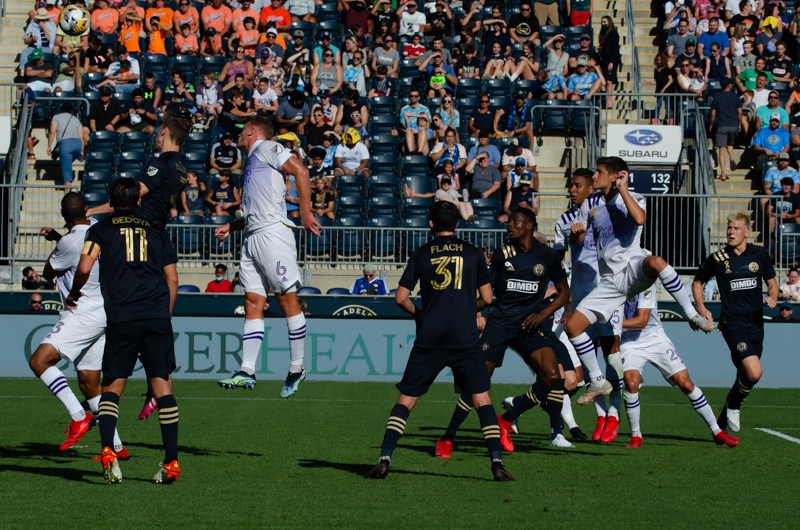 One of many early opportunities in the match.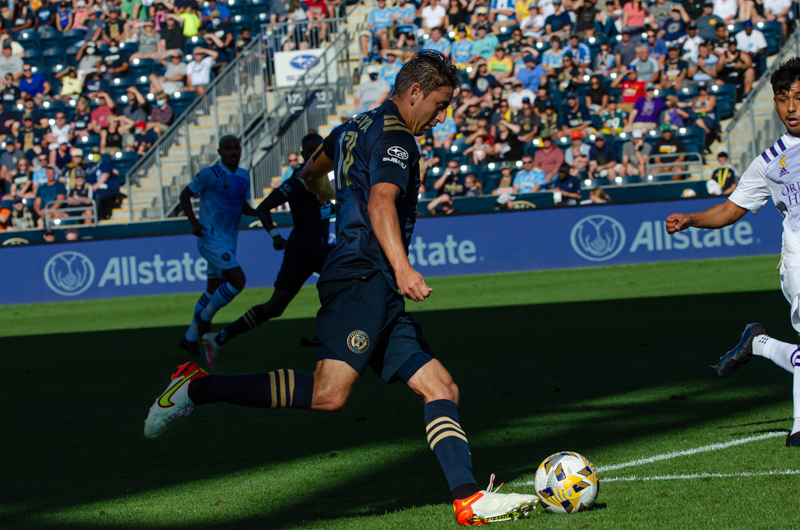 Alejandro Bedoya on the attack.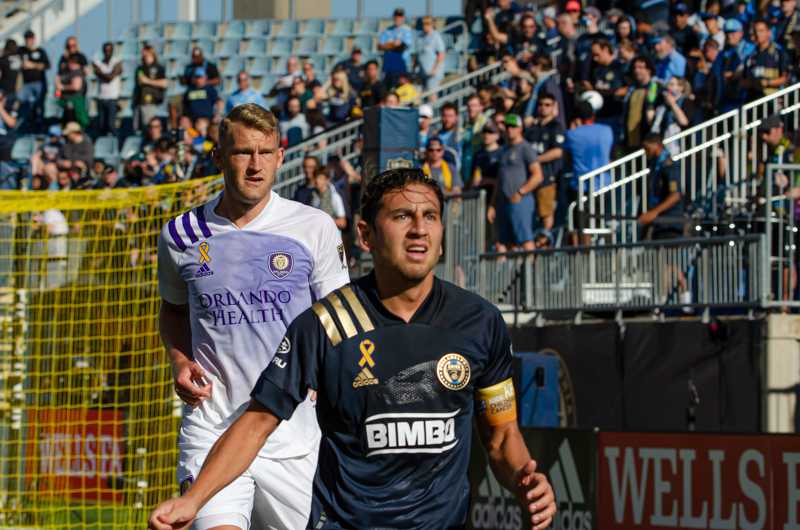 Bedoya looks to get free from Robin Jansson.
Przybylko looks for an opening.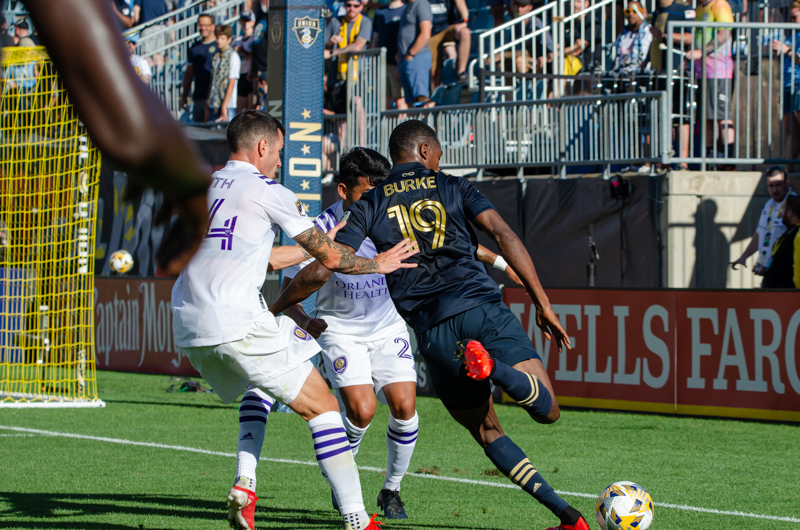 Burke tries to turn the corner against the Orlando defense.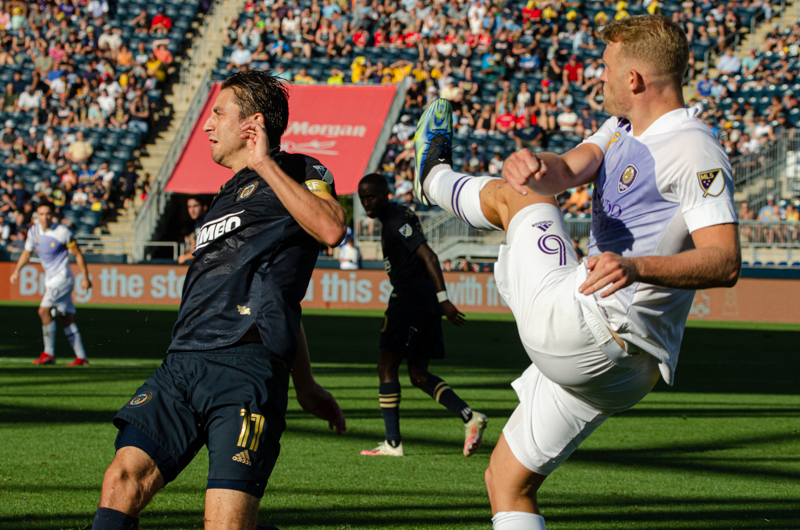 Jansson nearly gets more than just the ball.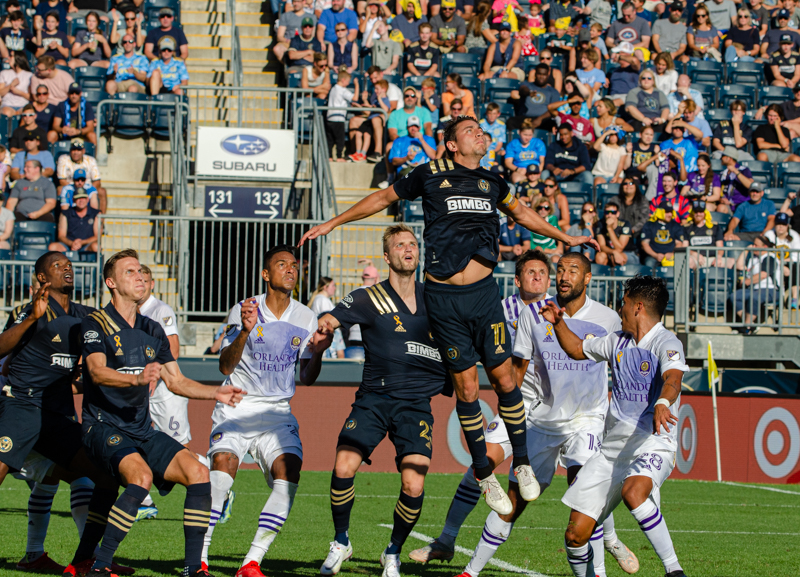 Bedoya goes up high for the header.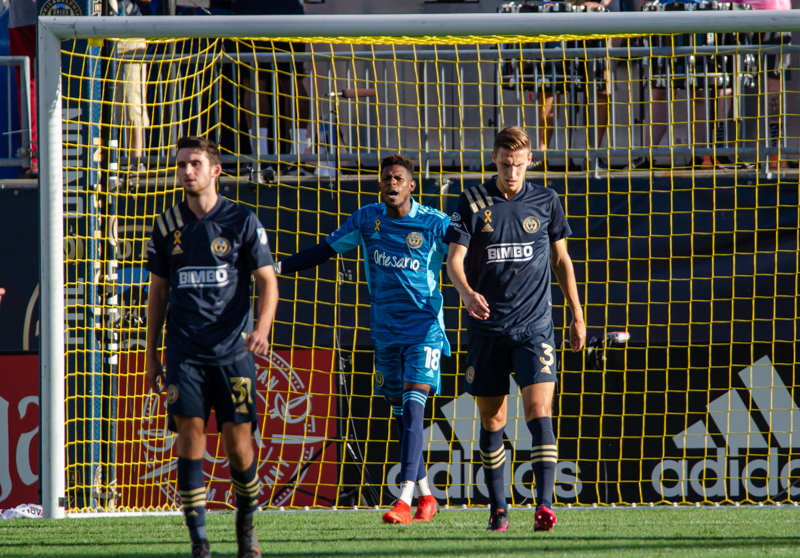 Andrea Blake reacts after the game tying goal.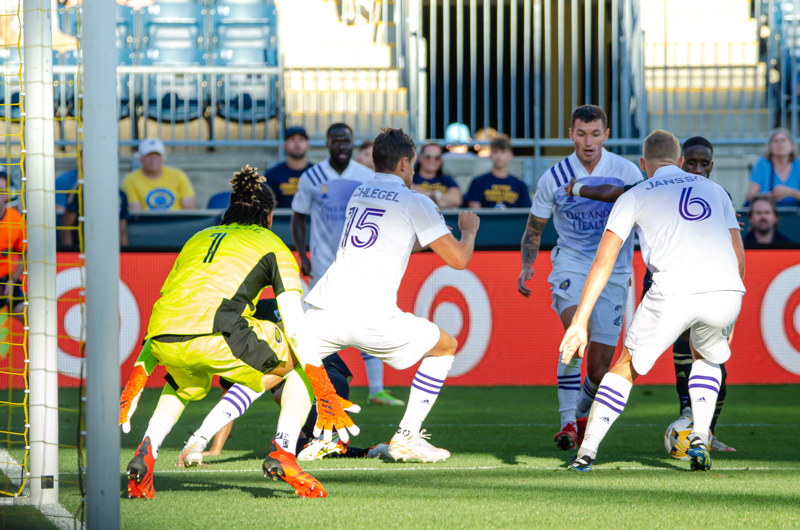 The collapsing defense on Jamiro Monteiro opens up the lane for the Przybylko goal.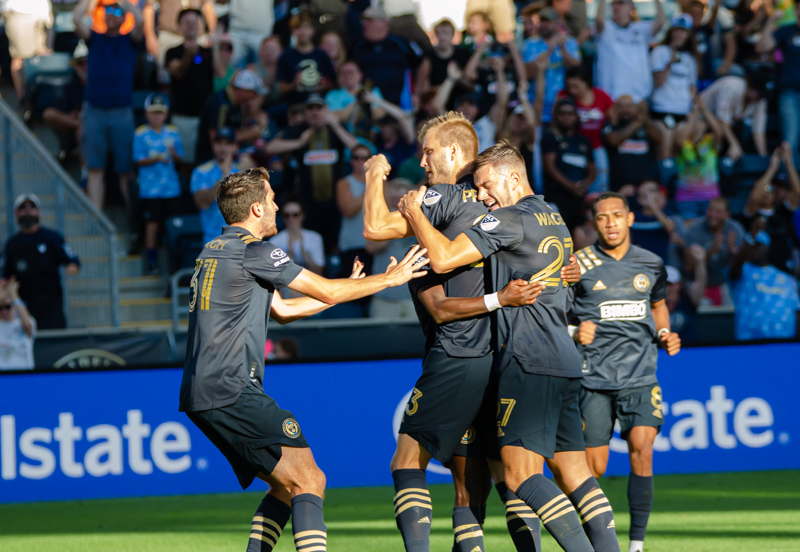 Przybylko is pumped after putting the Union back on top.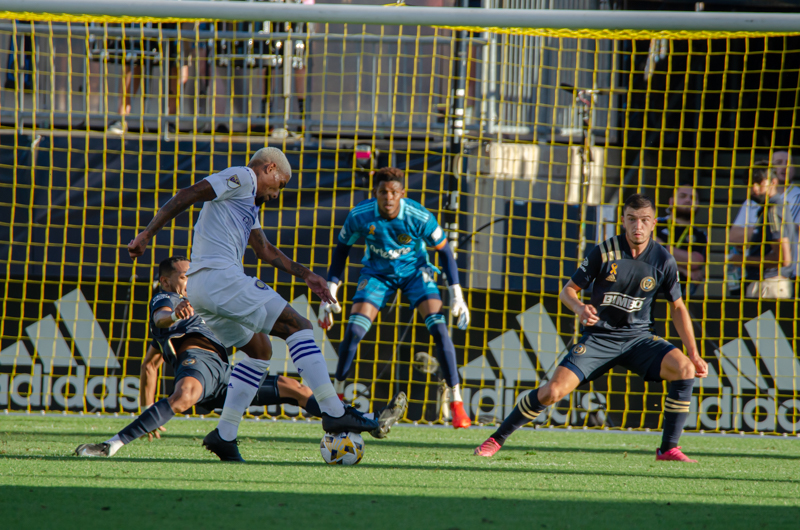 Junior Urso looks for an opening as the Union defense closes in.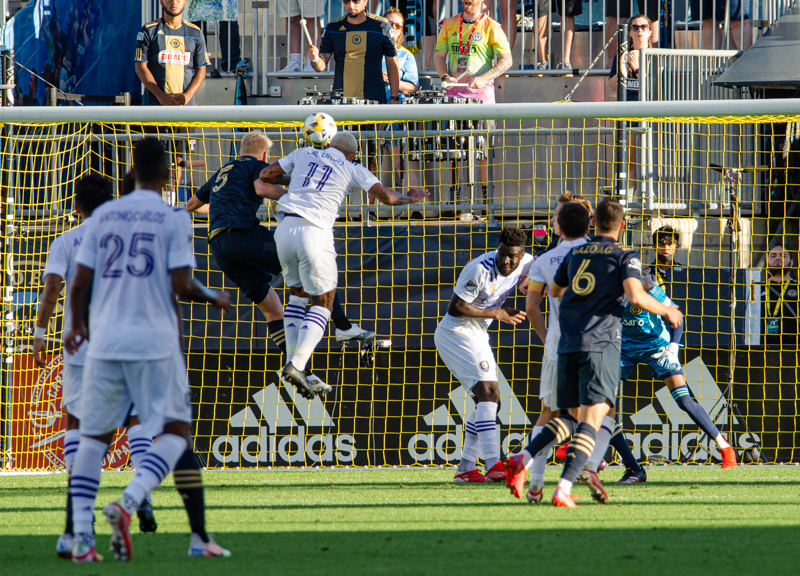 Urso sneaks the header past Jakob Glesnes.
Blake makes the diving save on the Urso header.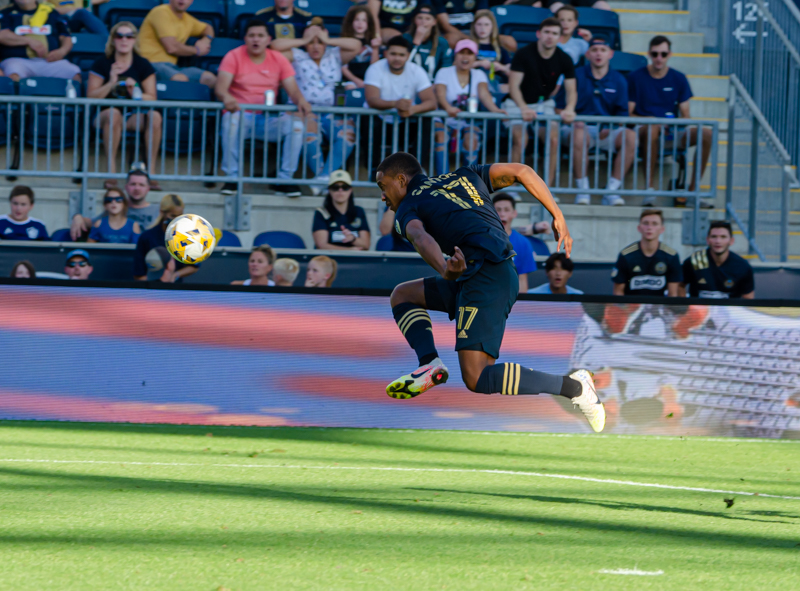 Sergio Santos with the shot in the waning moments of the match.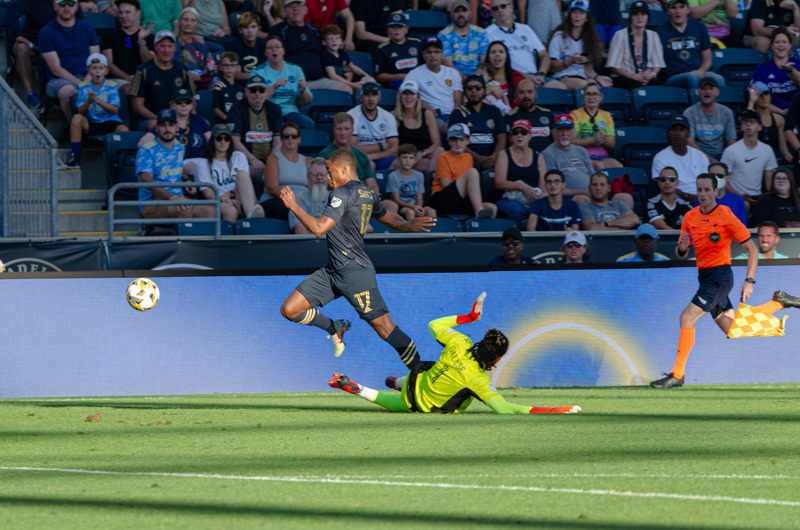 Tackle in the 74th minute that sparked a bit of controversy.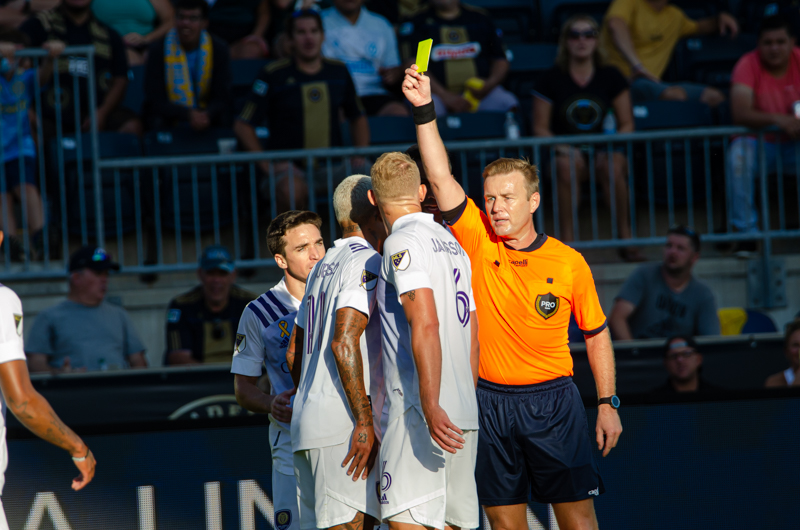 Raul Aguilera gets a yellow card.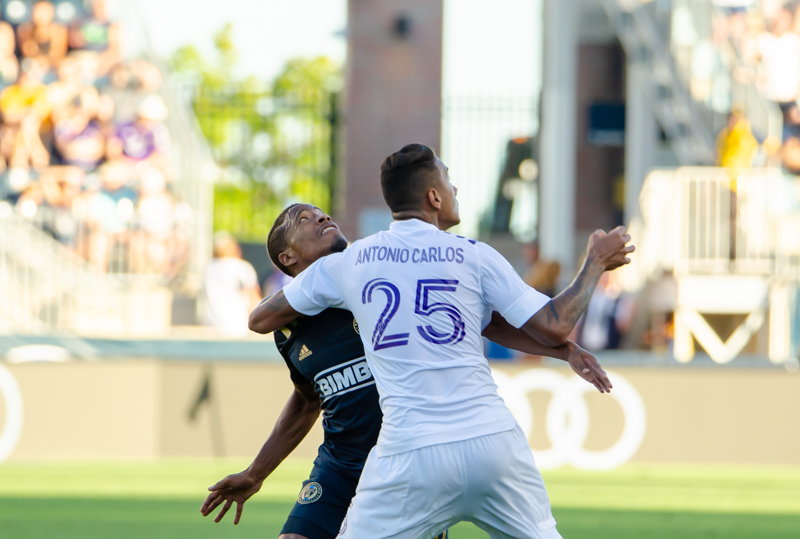 Santos and Antonio Carlos get tied up at midfield.
Carlos gets red card in the 88th minute.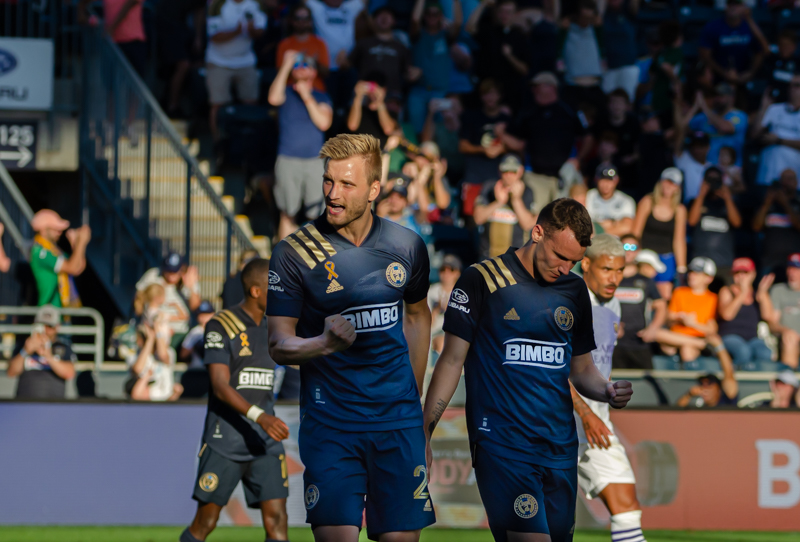 Przybylko is pumped after the penalty kick.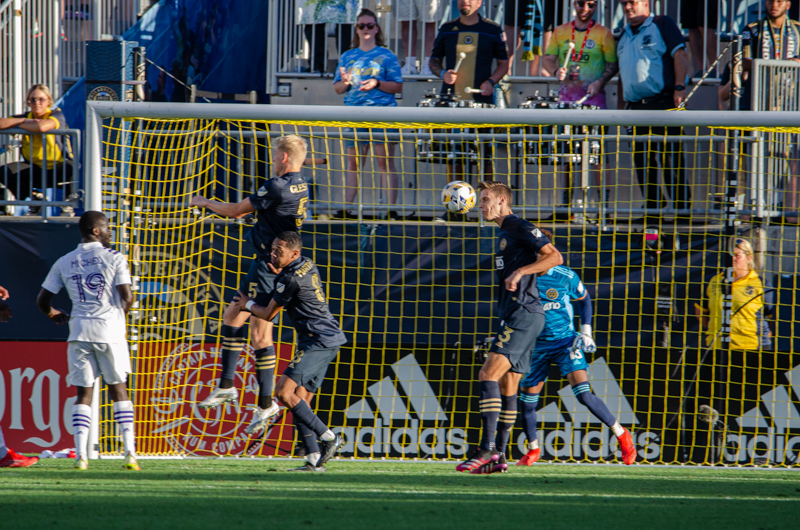 A late stand as time winds down.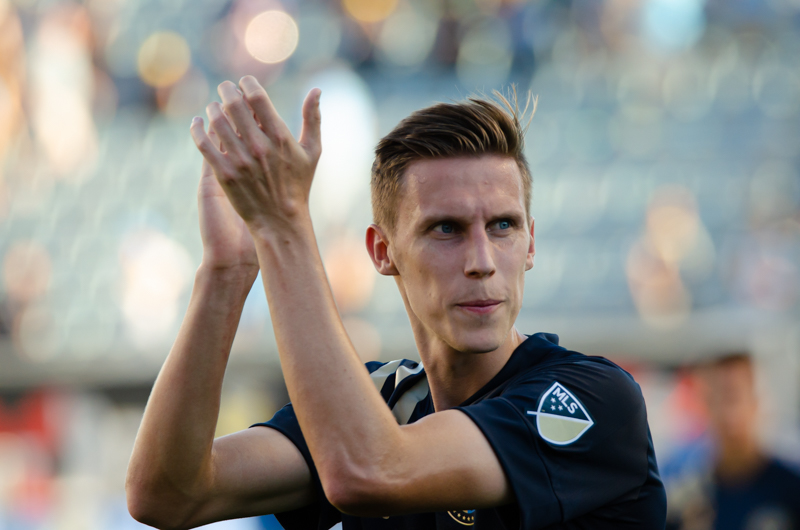 Elliott giving the fans a round of applause after the victory.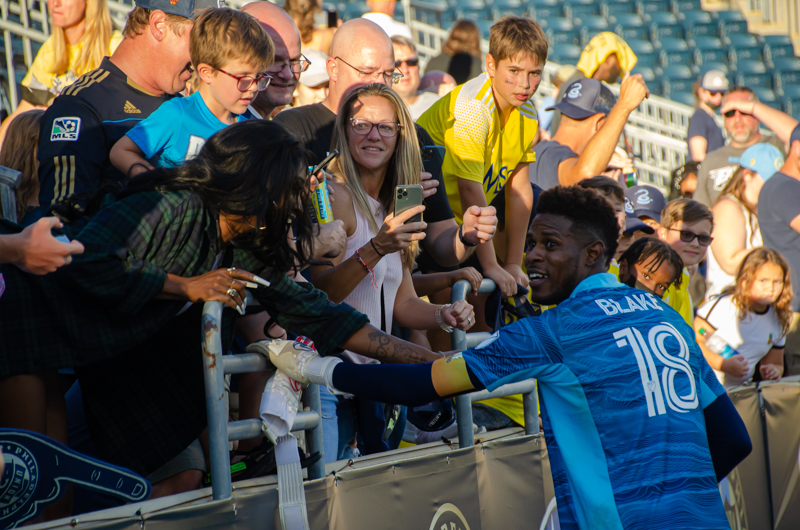 Blake celebrated the win, taking time to chat and take pictures with fans afterward.
For more photos, check out Howie's Facebook site MSG Photography and feel free to leave comments.