Photo Marjorie Elzey
There are 13 MLS clubs that own their own professional elite youth development sides outright. Eight of these are in the USL Championship (USLC), and the other five are in USL's League One.
Philadelphia Union II is a wholly-owned professional elite youth development side in the USLC's Eastern Conference.
USLC East: New York Red Bulls II, Loudoun United (D.C. United), Atlanta United 2, Philadelphia Union II.
USLC West: Portland Timbers 2, Real Monarchs (Real Salt Lake), Sporting Kansas City II, Tacoma Defiance (Seattle).
USL One: Fort Lauderdale CF (Inter Miami), New England Revolution II, North Texas SC (FC Dallas), Orlando City B, Toronto FC II.
Toronto FC II is not participating in league play in 2020 since Canada's health authorities require a two-week quarantine for anyone entering the country from the United States.
USSDA becomes "EYPD Platform"
The pandemic suspended U.S. Soccer's Development Academy league play at all levels in March, and on April 15 the federation dissolved the development academy entirely. Major League Soccer has assumed responsibility for creating a new Elite Youth Player Development (EYPD) platform.
Membership for the inaugural season was announced early, and there have been recent additions. More recently, the governance structure of the new platform has been publicized, together with the individuals from member clubs who will staff most of the governance committees,  although not the members of the apex's Executive Committee. On all announced committees, membership is split equally between MLS-owned academies and independent ones.
Since all the EYPD platform clubs are populated with school students, the EYPD platform must continue to follow an academic calendar. Major League Soccer has not rescinded its ban on academy practice and play. What USL and independent academies may do is unknown. Local health authorities's decisions continue to govern.
Why the change matters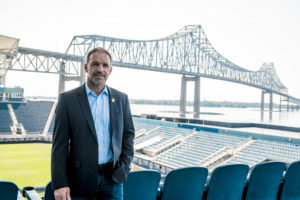 There is a key detail among the changes coming with the new EYPD platform's leagues. No longer will MLS academies be required to field U18/19 sides; they may be dropped if a particular club so chooses.
MLS's national writer Charles Boehm quoted Fred Lipka, MLS's VP of player youth development, on the change. "We want to give flexibility to our clubs, when they have a USL reserve team and some of them play with a lot of [younger] players, to have the capacity to customize and to play the way they want."
Clearly that is what Sporting Director Ernst Tanner wants. That is exactly how Union II has conducted itself since the USLC restart.
Since then, every Academy player who has debuted has come from the old U16/17 side.
The only amateur surviving from the old U18/19s is sometime reserve goalkeeper Lukas Burns, who only dresses when neither Ben Martino nor Mitch Budler is available as the emergency backup.
A recent article on Academy coaching changes in Brotherly Game does not mention amateur U18/19s.
Repeatedly, when former Union II head coach Sven Gartung discussed the rest of his squad beyond his signed professionals, he referred to the U17s. Never did he mention U19s as a possible source of players.
In the fall of 2018, Tanner's public comments about Bethlehem Steel FC's roster getting younger began with age 17.
When YSC academy was first introduced to the public, agreements of cooperation with local independent youth soccer club F.C. Delco were mentioned. Delco is a member of the new EYPD platform.  Such agreements might allow YSC Academy seniors who do not earn practice opportunities with Union II to compete for the chance to practice, play, and showcase themselves for NCAA opportunities.
The last 19-year-old?
Axel Picazo is the last 19-year-old YSC graduate seeking to sign with one of Keystone Sports' professional soccer teams.  He has started every game for the Union II, and his streak would very likely have continued had the virus not postponed the three games since August 5.
Under the old USSDA system, Picazo should no longer be eligible for an academy amateur contract. He is no longer a student at YSC Schoolhouse (his PG year ended in June), he can no longer be playing for the U19s, and he has not committed to an NCAA school.  In 2019, when Cole Turner checked exactly those three boxes after de-committing from Navy, he had to sign a USLC contract to remain eligible to play.
The old system is defunct and the COVID-19 is throwing NCAA athletics into chaos, so perhaps Picazo's status could be "grandfathered" in some fashion allowing him to play.
Repeated inquiries have failed to clarify his contract status. The only direct response was an amused laugh from then-coach Gartung during a July media availability the second or third time I had asked. Recent signings Jack McGlynn and Paxten Aaronson are also midfielders.
Perhaps acquiring his rights is multilaterally complex. Nate Harriel's example shows that the moment of negotiated compensation is when a player signs professionally, not back when he joins a new academy.
Before his family left Mexico City for Austin, TX, per Matt Ralph,  as a ten-year-old Picazo played in Club America's youth system. In Austin he played for Lonestar Soccer Club till 2016 when he arrived in the Union's academy residency program.
This youth history might complicate signing him if other clubs have claims. In Austin there used to be a professional soccer team called the Aztecs, in USLC there is a current one called the Bold,  and next year there is going to be one in MLS called Austin FC.
Whatever the possibilities, the basis on which Picazo continues to start every Union II game in USLC remains a mystery.