Photo: 215pix
Today, we're running two more staff picks for the Union's Best XI of the 2010s — plus a special Worst XI.
As a reminder, the only rules are these: You can use any player who was signed to a Union contract at any point before Dec. 1, 2019. You can use any formation you want. And you can use any criteria you want.
Paul Rudderow

Lucky for me there are no real rules to this lineup and I didn't see anything about playing players out of position! Plus as a photographer I should be given room for artistic interpretation.  Blake just has too many highlights to not be in goal. I know Harvey is a left back but Wagner needs to be there. I had to many midfielders so they took over the center back positions even though I could have easily put Califf and Valdes back there. Nogs, Barnetta, Dockal and maybe even Monteiro didn't play here long but I'd take everyone of them back. Bedoya and Le Toux are no-brainers in my opinion. Pryzbylko beat out Casey and to a lesser degree Burke mostly for the future hope that his good form will continue. Ilsinho is inconsistent at times but when he is on his game, no one is more fun to watch. In the near future I would hope to replace some of these players with Aaronson, Elliott or McKenzie but only time will tell!
Peter Andrews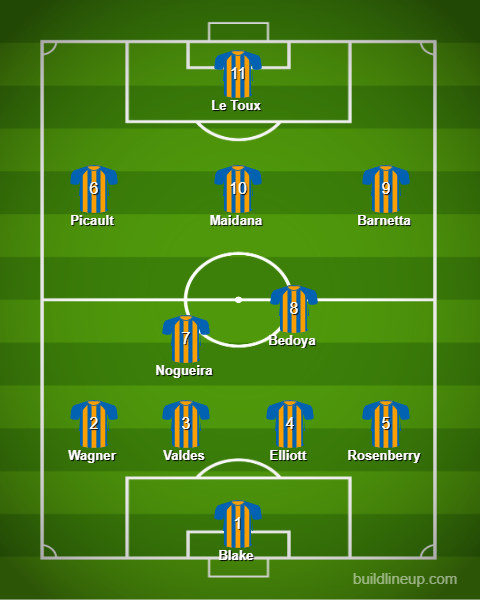 I haven't seen Fafa Picault on a lot of these lists, but formation-wise he makes sense as your left winger. He leaves this offseason tied for fourth on the Union's all-time scoring chart, and is one of only six players in club history with double-digit goals and assists. Maidana over Dockal may raise some eyebrows, but their assist/minute numbers are similar (1 every 133 for Dockal, 154 for Maidana) and I just liked watching Maidana more. Any list that doesn't include Le Toux is, in my eye, deeply suspect. He's the all-time goals leader (50) and assists leader (50), and no one else even comes close. (He has twice as many goals plus assists as the next-closest contender, C.J. Sapong, who has 50.) Bench picks: Sapong, Przybylko, Carroll, Dockal, Ilsinho, Williams, and Mondragon.
Peter Andrews — Worst XI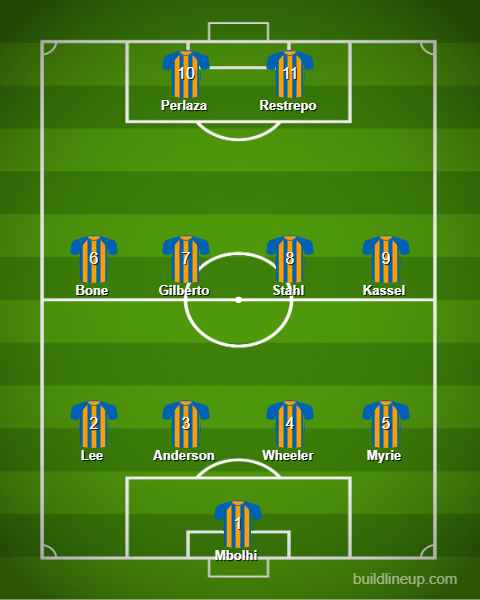 I made a joke about this on Twitter but it turned out to be too entertaining to pass up — the Union have had their fair share of disastrous performers through the years who deserve their recognition, too. We'll start with a guy who played in a little tournament in Brazil in goal, behind a disastrous defense featuring three guys who played in exactly one game for the Union and one guy who was, in fact, a striker. The calamitous midfield features a group of walking red cards around a player who may or may not have existed. And — if you need a goal to win the game — there's no pair less likely to pull that off than Jorge Perlaza and Walter Restrepo.