Photo by 215pix, the one where Marco Fabian takes a cross in the nose

It was dark on Sunday afternoon at the usually bright Talen Energy Stadium.
The Union spent half an hour doing calisthenics with 50% effort on the field while guests New York City FC were busy building an unassailable 2-0 lead. The stands weren't full, with plenty of ticket holders choosing standing beers and the Stadium Club to their assigned seats. The Union were missing their captain, lost their top scorer to a foot injury, had to shuffle their lineup last minute, and still chose a 4-2-3-1 formation in the end (or as opponents have come to call it: "The one where they do nothing with possession, get stretched, and give up easily fixable goals").
The Union host a playoff game in a week and a half, which isn't a bad thing. So instead of doom in gloom, this author chooses levity today in the form of tweets, GIFs, and memes.
This is the internet after all.
Heavy favorites
Opening #MLSCupPlayoffs first-round odds from @DKSportsbook pic.twitter.com/mbETJL6a8Q

— Joe Tansey (@JTansey90) October 7, 2019
Betting odds are not necessarily the same as likelihoods to win a game, they're more equivalent to "likelihoods to win a game that would entice a bettor to throw money into the bottomless void." Neither here nor there, the Union opened as big favorites for next Sunday's match against Red Bulls.
New York has a few nice wins since midsummer, including against the Union and NYCFC, but as Joe Tansey also points out, "…Red Bulls have two wins in last seven with a 5-9-3 road record. Union 10-3-4 at home."
The Union meanwhile haven't exactly bullied their way toward the top of the table the last month.
https://twitter.com/all3points/status/1180955101642592256?s=20
Though this GIF is clipped, Willie Wonka does a tuck-and-roll to finish his limping entrance. The staff here at Philly Soccer Page are expecting one of the Union's front men to adopt the celebration for their next goal, specifically the Striker Muffin given his history of foot injuries.
In summary, knowing those two things there's only really one meme that works here… and it's a classic.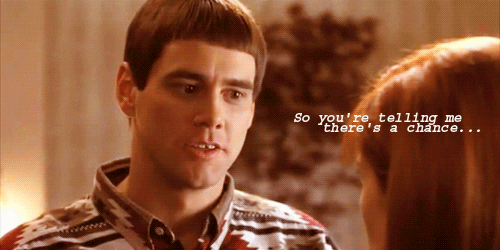 Formations… again
Most fans of this franchise were scratching their heads Sunday when lineups were announced. Not because Andrew Wooten was getting a chance on the wing or because Kacper Pryzbylko went suddenly and inexplicably missing, but because the team came out in a 4-2-3-1 formation.
This formation has been successful in 2019 almost exclusively when switched to in the second half. The space that exists in the lone striker formation only becomes useful after the team have worn out their opponents in a compact 4-4-2 diamond first. Inexplicably, the Boys in Blue have abandoned what has worked for them in most of the regular season for what has proven to be a losing strategy in many years past.
Why did the Union make the change?
Perhaps because the Boys in Blue are notoriously slow starters, "losing" the aggregate first half in 2019 pretty handily.
The shot chart against NYCFC all but concedes the match early on, with the visitors taking 7 shots and scoring both goals before the hosts even register an attempt.
The problem with this line of thinking is that the reason the Union win the second half is because they've worn down an opponent in the first. Yes, the kind of chaos that wears an opponent down can also lead to goals for said team. But possession against a tired team is devastating, like the Union did in their run up the table. Possession against a fresh team is pointless, like the Union have proven in recent weeks and for many matches in prior years.
The Union ought to get back to what worked for them early in the year, knowing that chaos might be the only chance they have in the playoffs.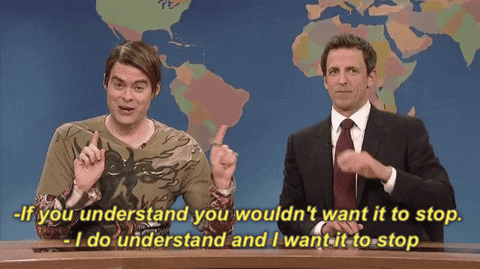 Seeing a pattern

Humans see patterns in everything.
Flipping a coin and getting 5 heads in a row? Not a pattern, just a 3% chance coming to fruition.
Toasting some bread and seeing face of Jesus in the burn marks? Well,…
I see your Jesus in toast and I raise you Jabba the Hutt in Egg! pic.twitter.com/NK4ZnrXtvz

— Will (@WillDangerEvans) September 29, 2019
Losing the first two games of the 2019 season and realizing then that all is lost? The Union managed to climb out of that hole.
Losing the last two games of the 2019 season and confirming then that all is lost? It wasn't pretty, but that unfortunate outcome was about fifteen times more likely than those five coin flips in a row. The other team is trying to win too.
Union fans, or Negadelphians as they are called, worry the sky is falling at every misstep. Often times they're right. Sometimes they're not.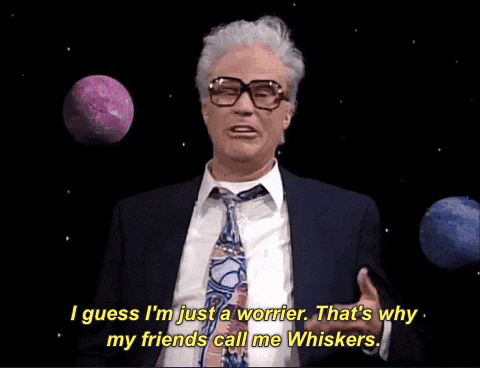 The Union are the 3 seed in the Eastern Conference, ahead of much bigger budget teams like DC United and Toronto FC, and in the conversation for best-in-conference with juggernauts like Atlanta United and NYCFC.
No one outside of Chester, PA saw that coming right? Certainly not the sharps in Vegas who had the Boys in Blue +2,000 (with Minnesota United, the 4th seed in the West, at +10,000!). But the brains at MLS HQ certainly did:
Ben Baer: 4th in East
Calen Carr: 3rd in East
Charlie Davies: 3rd in East
Matt Doyle: 5th in East
Bobby Warshaw: 4th in East
Andrew Wiebe: 7th in East
So, if we're being honest, for better and worse, and frankly one year ahead of schedule, when it comes to this year's Union…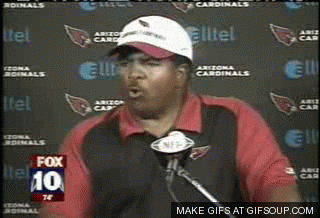 "…they are who we thought they were."
Always look on the bright side of life
For one final silver lining, here's something worth remembering.
https://twitter.com/all3points/status/1181181085092331525?s=20