Photo: 215Pix
Philadelphia Union
MLS' preview of the match tonight against the New England Revolution. And the Revs are without keeper Matt Turner, for an additional game suspension due to violent conduct.
Pro Soccer has some Union notes.
New episode of The Union Soccer Podcast.
Kevin Kinkead interviewed someone who's followed Andrew Wooten's career.
Brotherly Game looks back at the first half of the season.
Philadelphia Union Academy featured in The Athletic.
Local
Reading United is celebrating Latin Heritage Night tonight, so they've profiled two players, Sergio Pinto and Julian Lucumi.
MLS
The four biggest storylines for the rest of the 2019 MLS season.
Sounds like some Crew fans are calling for Caleb Porter's head.
The Revolution hired Dave van den Bergh as assistant coach. He was recently assistant coach for the U.S. U-20's. He joins Bruce Arena on July 1st.
Reportedly, Inter Miami's first two targeted players are Argentine teenagers going for a combined $16 million in transfer fees.
Women's World Cup
Yesterday, Italy beat China, 2-0; and the Netherlands beat Japan, 2-1. There are no Asian teams in the quarter-finals.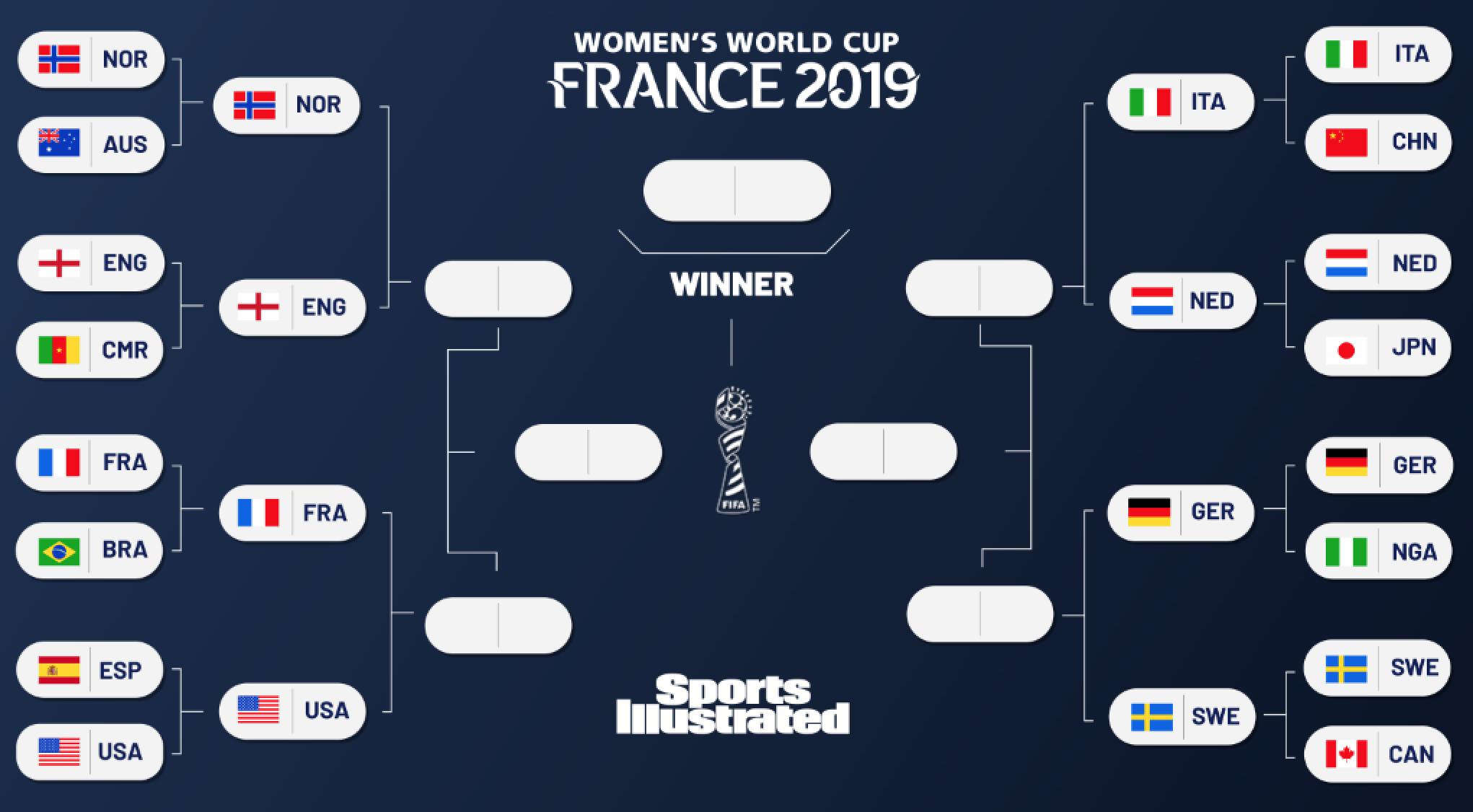 A soft penalty and questionable selection: the U.S. got lucky against Spain, writes Hope Solo.
Two thoughts on Jill Ellis: "In the end, Ellis was rewarded for her boldness" and "Anyone who reads this could manage the USWNT to a World Cup title".
TV ratings are up around the globe. Tickets for the France/USA match are approaching $500. FIFA's lack of interest in the Women's World Cup isn't just ignorance, it's bad business.
U.S. Soccer
Current and former U.S. Soccer employees have been excoriating the federation's top executives online in an effort to alert leaders to what they called a "toxic" culture.
Raleigh, NC could get a soccer stadium.
Bobby Warshaw wrote 500 words on his favorite pass.
Around the globe
Jamaica advanced to the quarter-finals of the Gold Cup with a 1-1 draw against Curacao.
Real Madrid is finally launching a women's team.
Highlight of the day
Here are some of the most talented street footballers in Gaza #streetfootball #FIFA20 #Barcelona #BorussiaDortmund #RealMadrid #NIKE #Adidas pic.twitter.com/MGsYUIfzxc

— TRT World (@trtworld) June 22, 2019