PSP photographer Marjorie Elzey was on hand Saturday afternoon as Bethlehem Steel fell to Tampa Bay Rowdies 1-2 on their return to Goodman Stadium. Here's the game in pictures.
Photos: Marjorie Elzey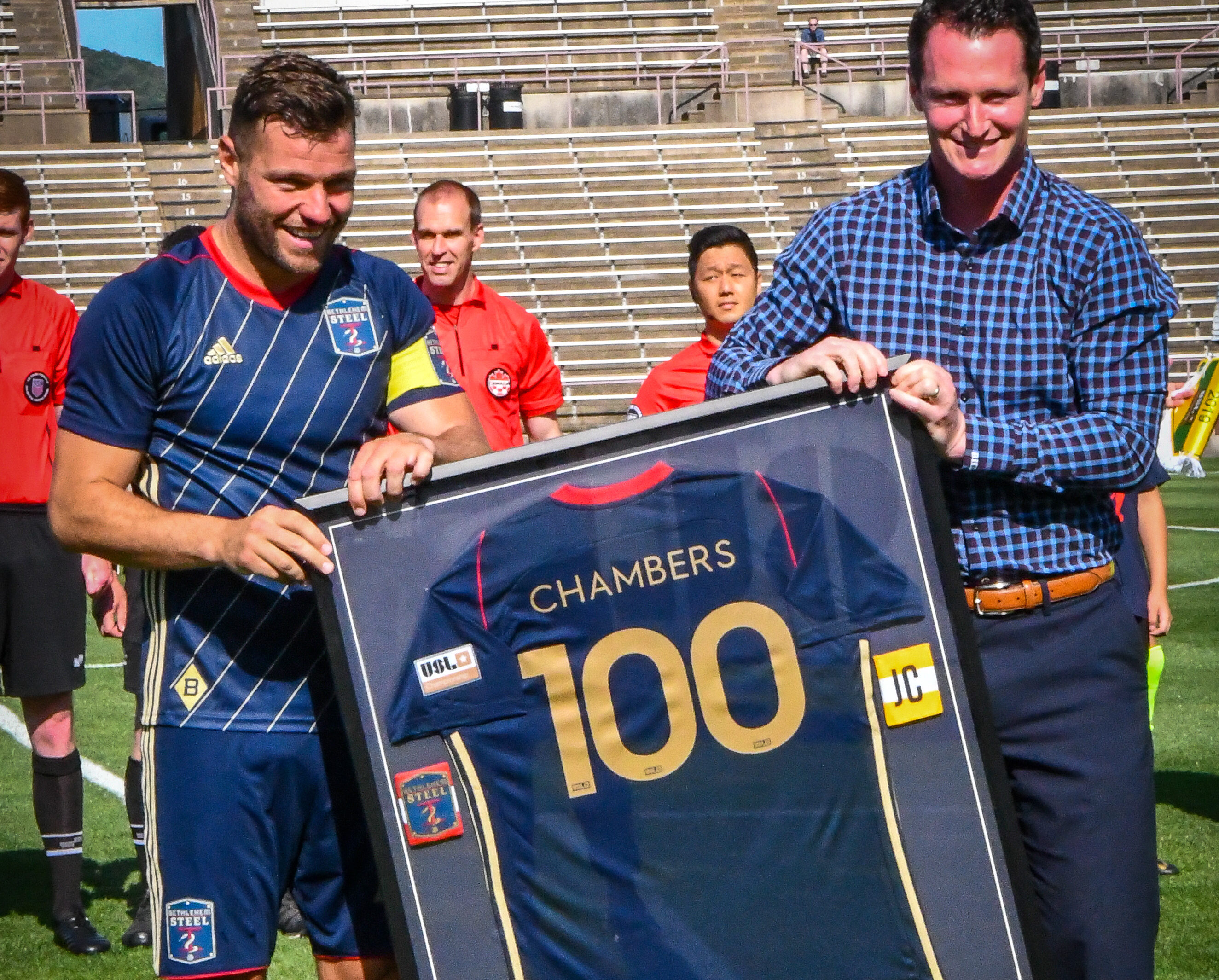 Coach Brendan Burke presented James Chambers with a commemorative jersey to celebrate his 100th game with the Bethlehem Steel.
At the end of the game, the players understand their importance to their fans and came over to thank them for coming out and supporting them.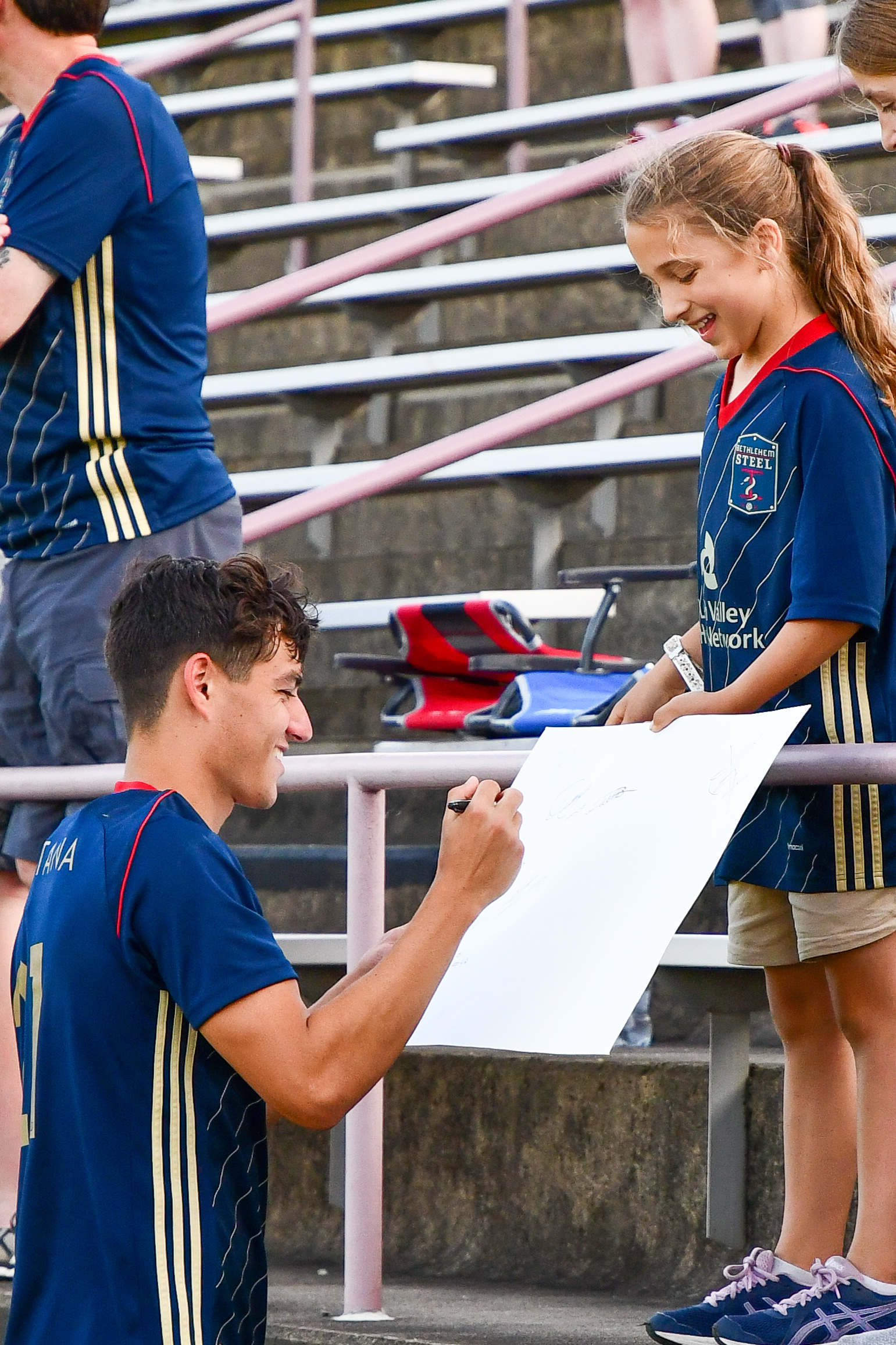 Anthony Fontana is happy to autograph a sign for a  fan.
Feel free to leave comments.