Photos by 215Pix
Walking onto the field.
Old friends back together.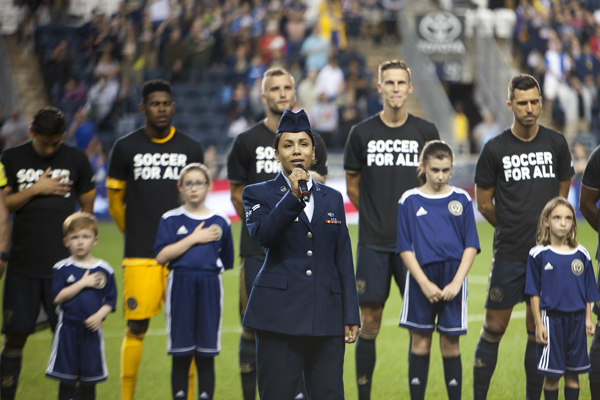 National Anthem by A1C Jeanette Sanchez.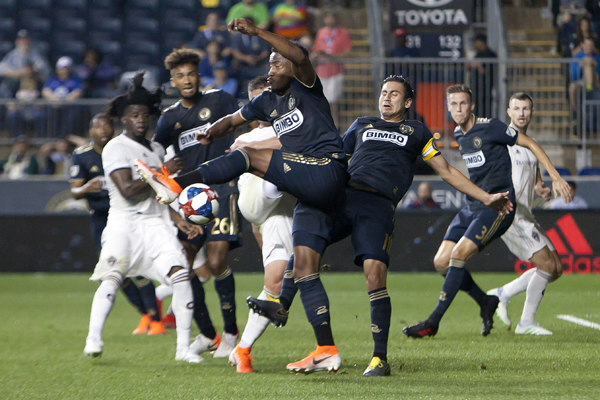 Scramble in the box.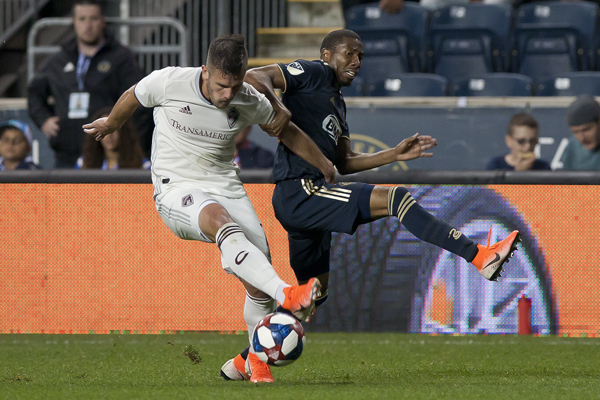 Ray Gaddis with good defense.
Professional foul by Bedoya.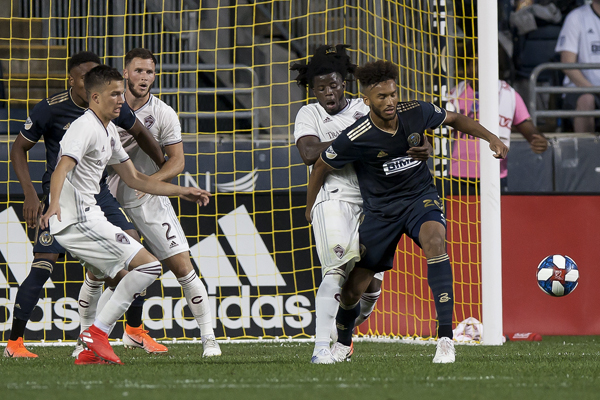 Auston Trusty fights for the ball.
Kai Wagner with a strong tackle.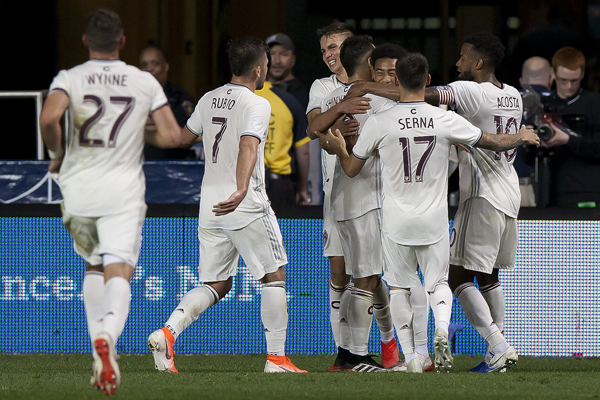 Colorado scores.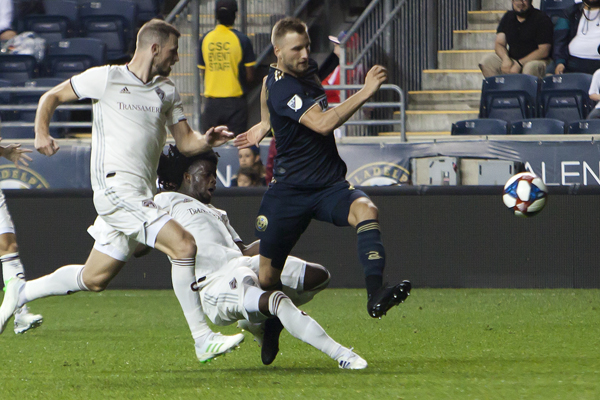 Lalas takes down Przybylko.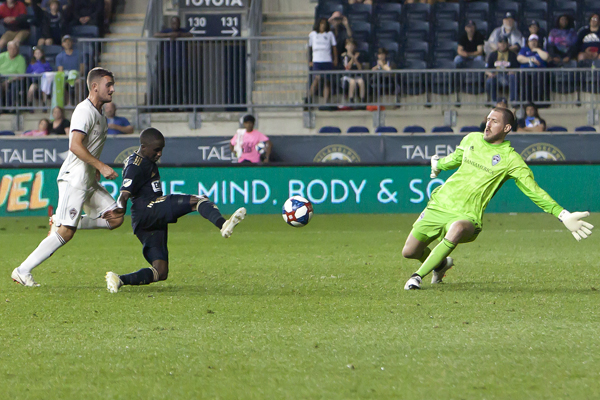 Monteiro's shot denied by Irwin.
Przybylko missed the open shot.
Feels like a loss.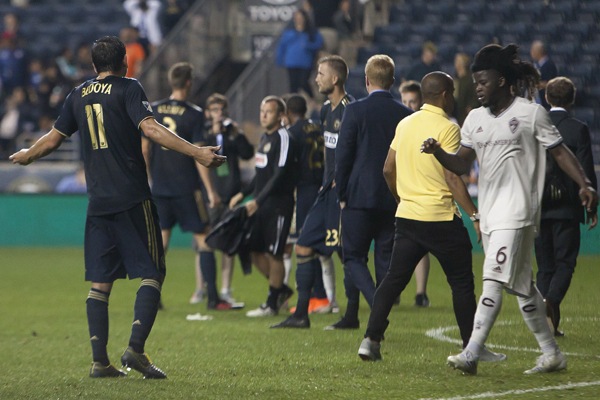 Bedoya not happy with the result.