Images courtesy of the Philadelphia Union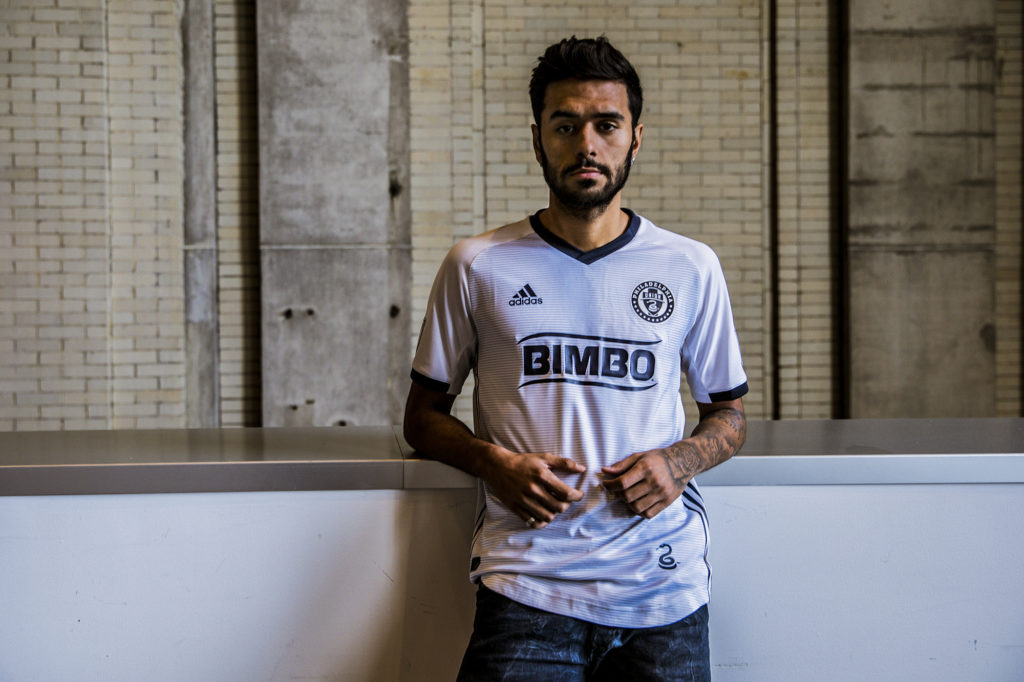 Moments ago the Philadelphia Union unveiled the first details of 2019s secondary jersey. The release video (below) highlights the multiple collar tag options that the Union will rotate through this season and an always welcome cameo by Union Ring of Honor inductee Sebastien LeToux.
https://twitter.com/PhilaUnion/status/1089900986758582272
The new jersey also makes use of the monochrome Bimbo logo we've already seen on the primary jersey. That single-color logo gives the kit a sleek and clean look, but there's no escaping the fact that it's just another white kit.
Since MLS (along with most soccer leagues and tournaments around the world) uses a primary/secondary kit distinction, rather than the home/away distinction used in all other North American sports, it is not certain at this time how many games the Union will play in this new kit.
Full press release here.