The ball is round. The place is Philly.
ZoloTalk
Posted by Chris Straub-Wallace on July 13, 2018 at 10:34 am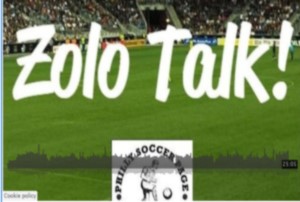 PSP Union postgame show
Mike Servedio, Steve Whisler, and Greg Orlandini break down the Union's 3-1 loss to Toronto.
Press conference - Philadelphia Union
Union head coach Jim Curtin talks with media after his club's 3-1 loss to Toronto.
Fan interviews
Union fans react to the team's 3-1 home loss on opening day.
Archives