The ball is round. The place is Philly.
ZoloTalk
Posted by Chris Straub-Wallace on April 26, 2018 at 11:00 am
On Episode 11, Jesse MacBeth joins the podcast to discuss the current state of the Union.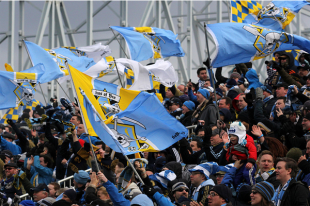 Union highlights: Bedoya claims the Supporters' Shield for Union
Union captain Alejandro Bedoya speaks to fans as the Union claim the Supporters' Shield on Sunday.
Press conference: Jim Curtin
Union head coach Jim Curtin speaks with reporters after the Union's 2-0 victory over New England to claim the Supporters' Shield.