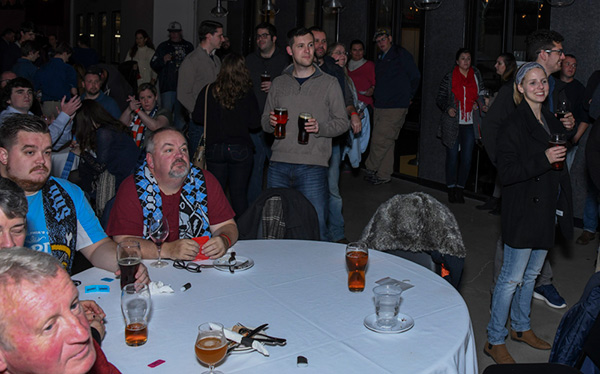 The Sons of Ben gathered for their annual winter fundraiser.
Raffle tickets by the wingspan helped raise money for the Bernardine Center.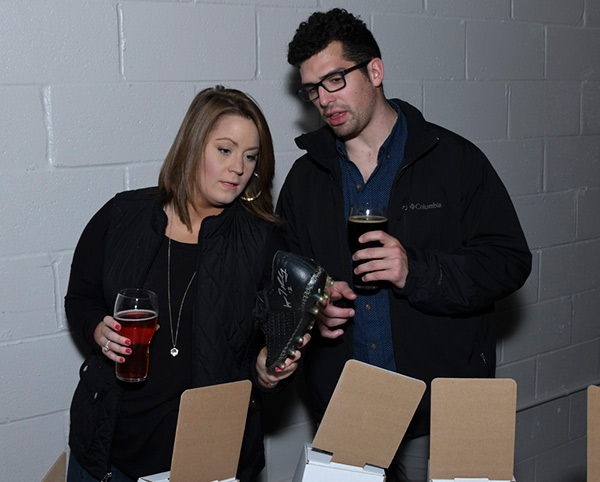 The Union donated many pairs of player-used & signed boots.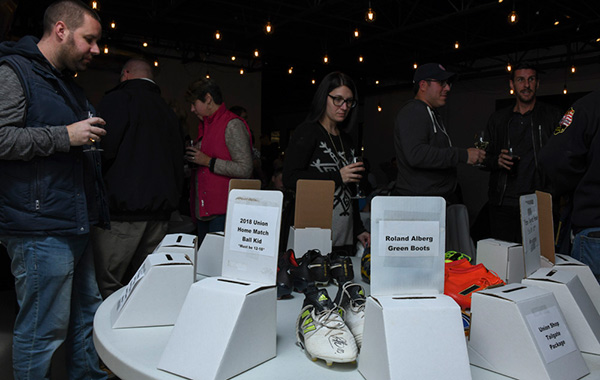 Guests check out all the items that have been donated.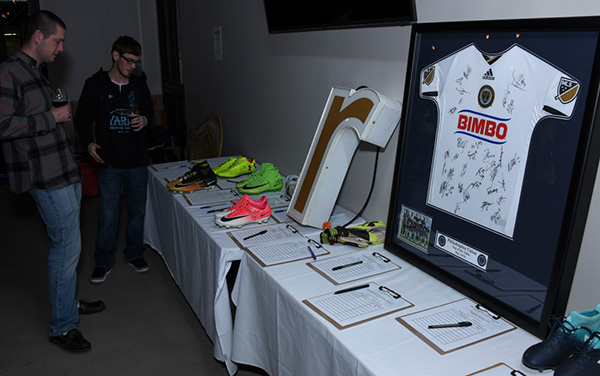 People could also bid on silent auction items.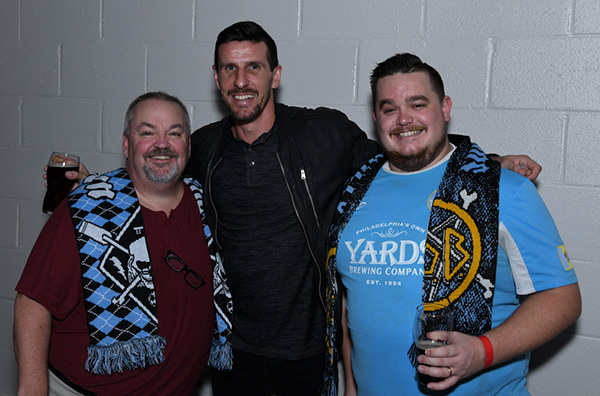 The Langan boys chat up guest host Sébastien Le Toux.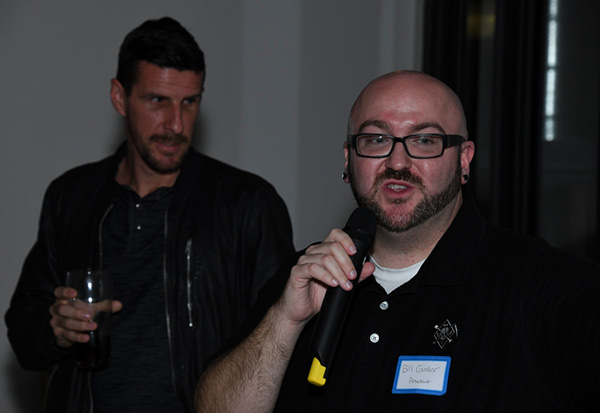 SoB president Bill Gusler addresses the crowd.
Sister Sandra from the Bernardine Center thanks everyone.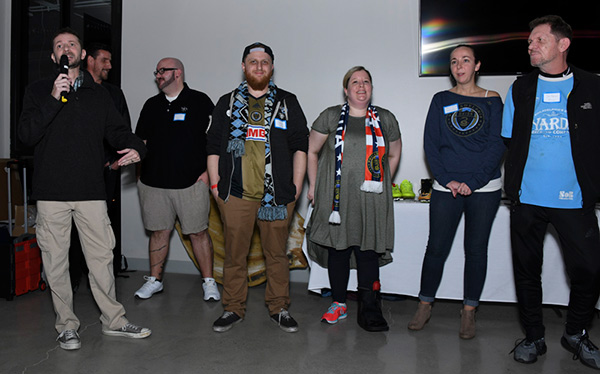 Tim Sosar introduces some of the candidates for the upcoming election.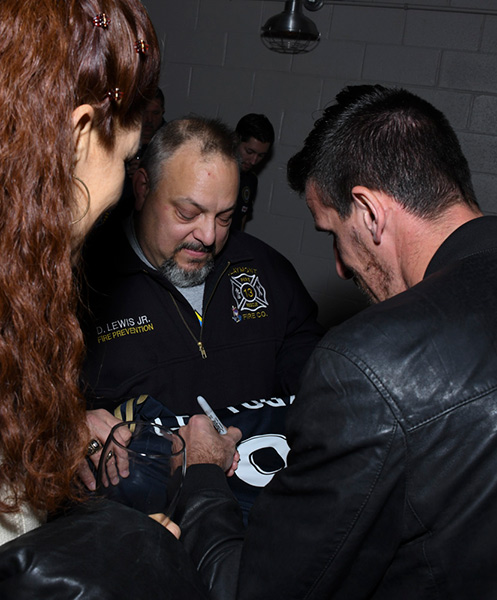 Seba signs a jersey for a fan.
Old friends get to catch up in the off season.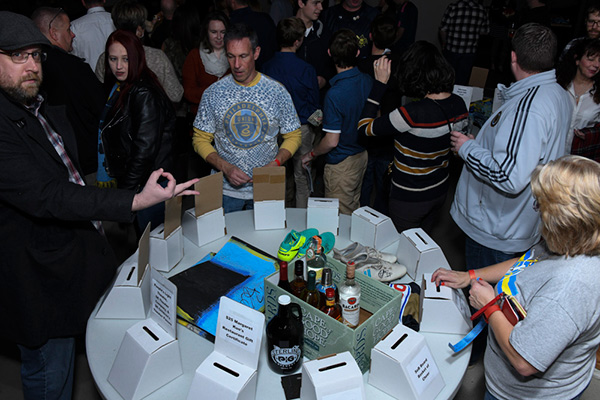 Signed tifo, booze, signed kits and more got raffled off.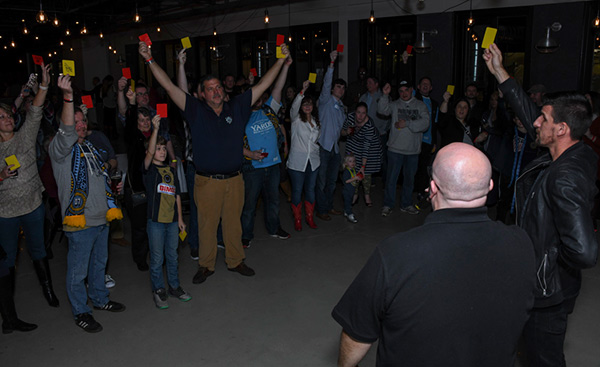 More money was raised by the Red Card-Yellow Card game.
Seba and the winner.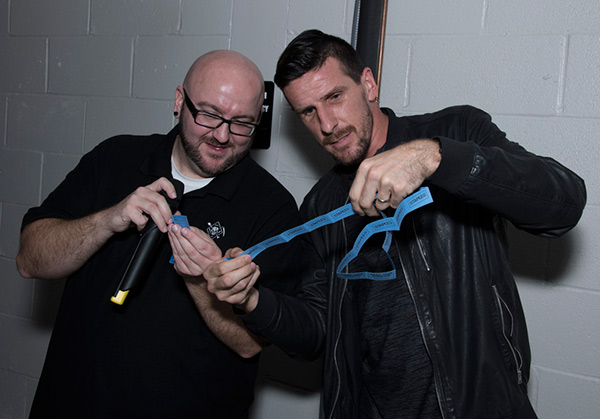 Seba was one of the big raffle winners…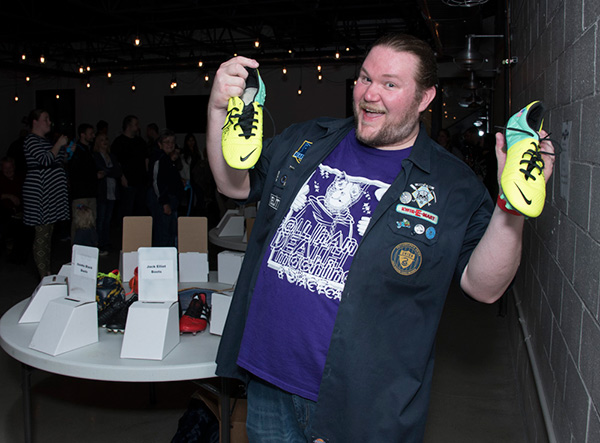 …as was I.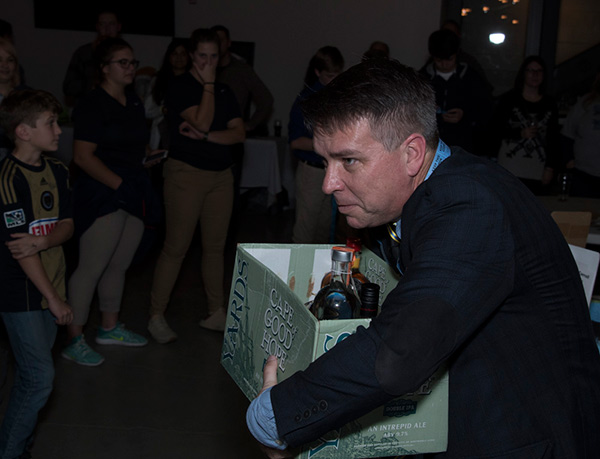 Matt Gendaszek tries sneak out with his box of booze.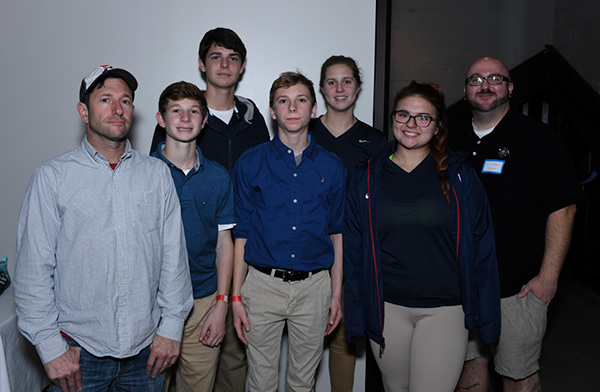 Many thanks to the volunteers who helped out.
For additional photos please check out Earl Gardner's page.